A big thanks to Damien Franco who included me in his list of '20 Amazing Photographers from Around the Internet' in a recent blog post on his website www.yourphototips.com. I'm at #16 on the list which you'll find at http://www.yourphototips.com/2009/05/28/20-amazing-photographers-from-around-the-internet/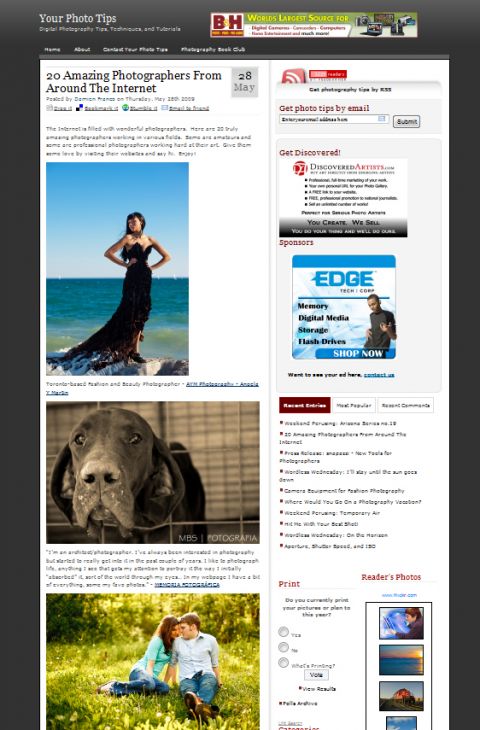 As a photographer it's always gratifying when other people take notice of your work and take the time to comment on your images. There are some really talented photographers included on this list so I would encourage you to spend a few minutes to visit their sites and check out their work. I know that I find a lot of inspiration and ideas from other photographers and by sharing my work with others my hope is that I provide some ideas or inspiration to people with an interest in photography.
Who inspires you? Feel free to leave your comments on photographers whose work you follow or find inspirational. If you're a photographer who I should be following, feel free to leave a comment below and I'll be sure to stop by your site or blog to check you out.