Hey faithful blog readers. It's been a few weeks since our last blog post. There are a lot of great things happening at Moments in Digital lately and unfortunately we've been so busy that the poor blog has been a bit neglected over the past few weeks. Here is a quick update on what we've been up to over the past few weeks.
Our 2012 Edmonton Wedding season has officially wrapped up and we're already starting to plan for next year's wedding season. We have some great new sample wedding albums in the studio and we've been busy meeting with fabulous new clients whose weddings we are excited to photograph next year. Our calendar is starting to fill up but we still have several dates available for those brides and grooms who are still looking for a photographer to document their wedding day. Call us today before the busy Christmas season to book your consult and secure us while your date is still available.
We recently moved into some great new studio space downtown that we share with our friend and fellow photographer Blake Loates. It's a wonderful open concept loft with a cozy viewing and meeting area where we can meet with clients. It also features a beautiful shooting area with exposed brick walls, timber beams, and rustic hardwood floors. The east facing studio gets plenty of natural light during the day and is great for all kinds of shoots including portraits, head shots, family shots, glamour, and beauty photos. We invite all of our clients past and present to visit us in the new space and book a session with us in this great new studio! Here a couple of photos we took with our iPhone of the new space: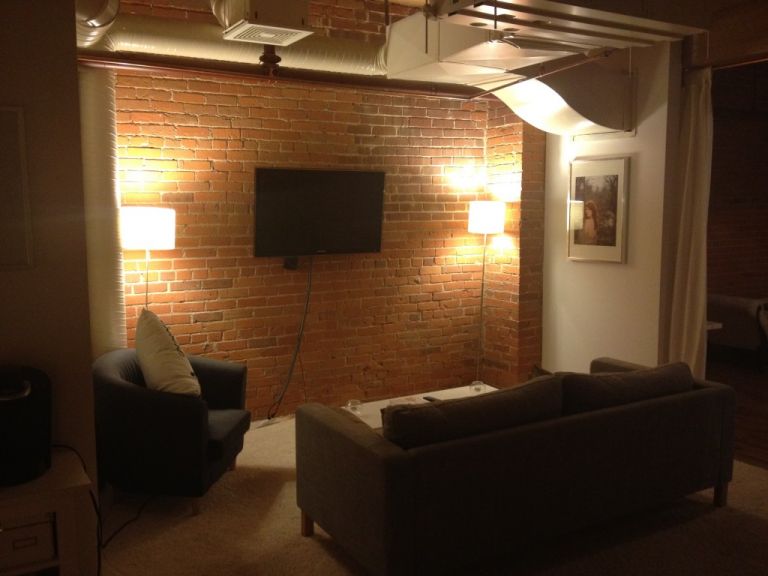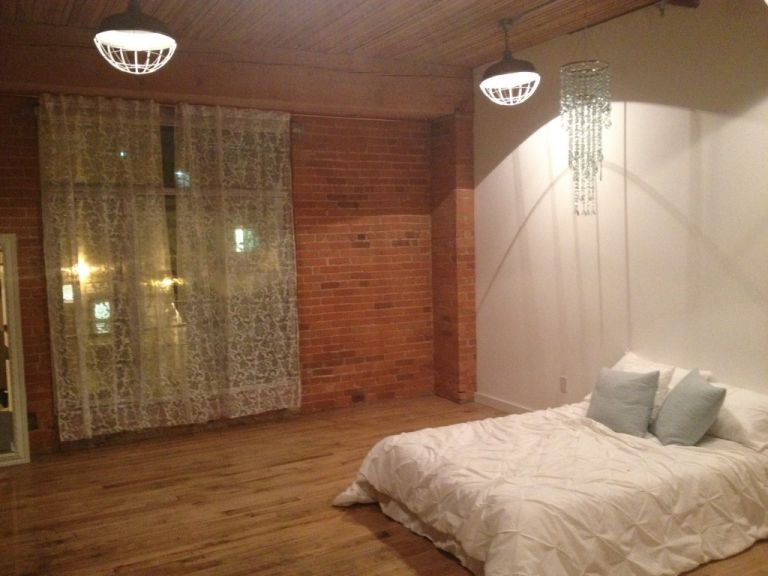 Bruce has also been busy teaching three brand new classes at the Burwell School of Photography in Edmonton. These include a course on Off- Camera Flash, an Introduction to Studio Lighting, and an Advanced Studio Lighting course. There are still a few spots left in both of Bruce's studio lighting courses so be sure to sign up to today. If you are interested in learning more about photography, be sure to check out some of the other great classes that are being offered at the school.
Now that winter is here and the weather has turned cooler, we've also been back in the studio. Here is a recent concept shoot that we did with a local model named Kristen who we've had the pleasure of photographing in the past and who has helped us out by modelling for our recent workshops on Off-Camera Flash.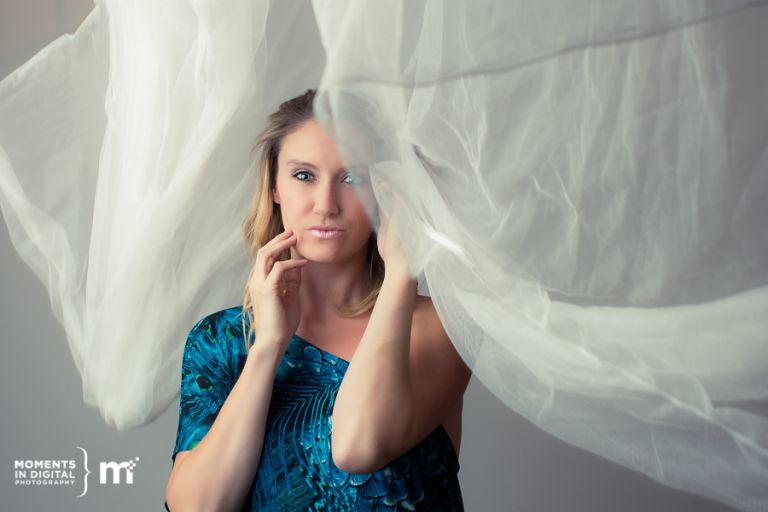 Stay tuned for more updates on some of the other shoots we've done over the summer and fall and watch for news and announcements on some of the exciting things we have planned for 2013!