As some of you may know, I have been involved with the popular website and podcast This Week in Photo for the past several years. On an alternating schedule, I take turns with a talented team of individuals to pull together the show outline and news stories that we discuss on the show. It's a lot of fun and it keeps me connected with the latest happenings in the photography world. I also get to meet and interact with a number of great photographers from time to time and occasionally appear as a guest on the show.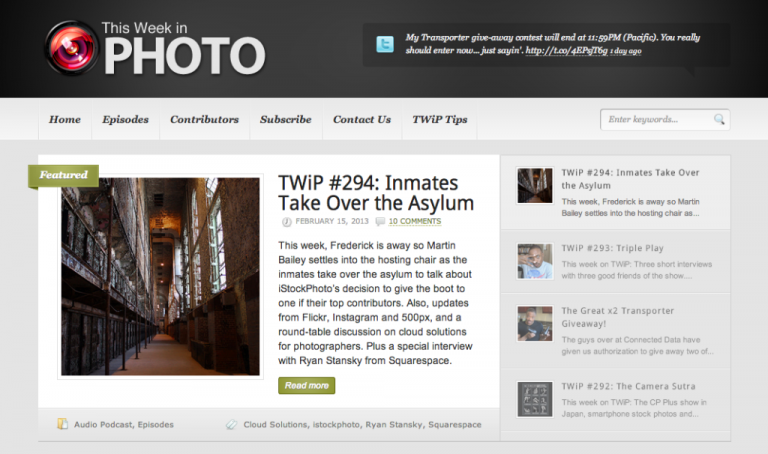 Last week, I had the opportunity to step out from behind the computer and appear on the show alongside fellow photographers Martin Bailey and Valerie Jardin. We had a great time talking about the state of Stock Photography and cloud solutions for photographers.
If you'd like to give the show a listen, be sure to head on over to the This Week in Photo website and check out Episode #294.