Today is the 10th anniversary of the events that took place on that fateful morning of September 11th, 2001. For me, today was a reminder of why I love photography and a reminder to never let an opportunity to capture a moment pass you by. You never know if you'll have that opportunity again. For me, 9-11 is a reminder to slow down. Hold the ones you love close and tell them that you love them. Go do that thing or see that place that has been on your bucket list. Photograph the people and places in your life that are important to you. Don't wait until tomorrow – it might not come. Live a life of no regrets. This is a story of one of my regrets and it happens to involve the city of New York and the World Trade Center.
It was 1997. I was living in Japan at the time and had decided to fly home for a visit. A friend of mine was going to school at Columbia at the time and she invited me to visit her in New York for a few days. I'd never been but always wanted to go. Since it was only a few extra dollars to add a stop over in New York to my flight home, I decided to take her up on her offer and fly there for a visit. The city of New York has always been a special place to me for reasons I can't really explain. If you asked me where else I'd like to live besides Edmonton, New York would be first on my list. During this particular visit, I only had a few days and there were so many sights I wanted to see. Included among those was going to the top of the World Trade Center. I arrived in the lobby of one of the towers at around 10:30 in morning and already there was a huge lineup for the elevator that would take you up to the observation deck. I had also planned to visit the Statue of Liberty that day and needed to be back on Wall Street by 3:00 to tour the Stock Exchange. I decided at that point that if I waited in line, I wouldn't be able to fit everything into my schedule so I made my way to catch the ferry to the Statue of Liberty instead. It wasn't like the World Trade Towers were going anywhere – I figured I could always come back another day and go to the top. That day I took the following photographs of the twin towers with my film camera.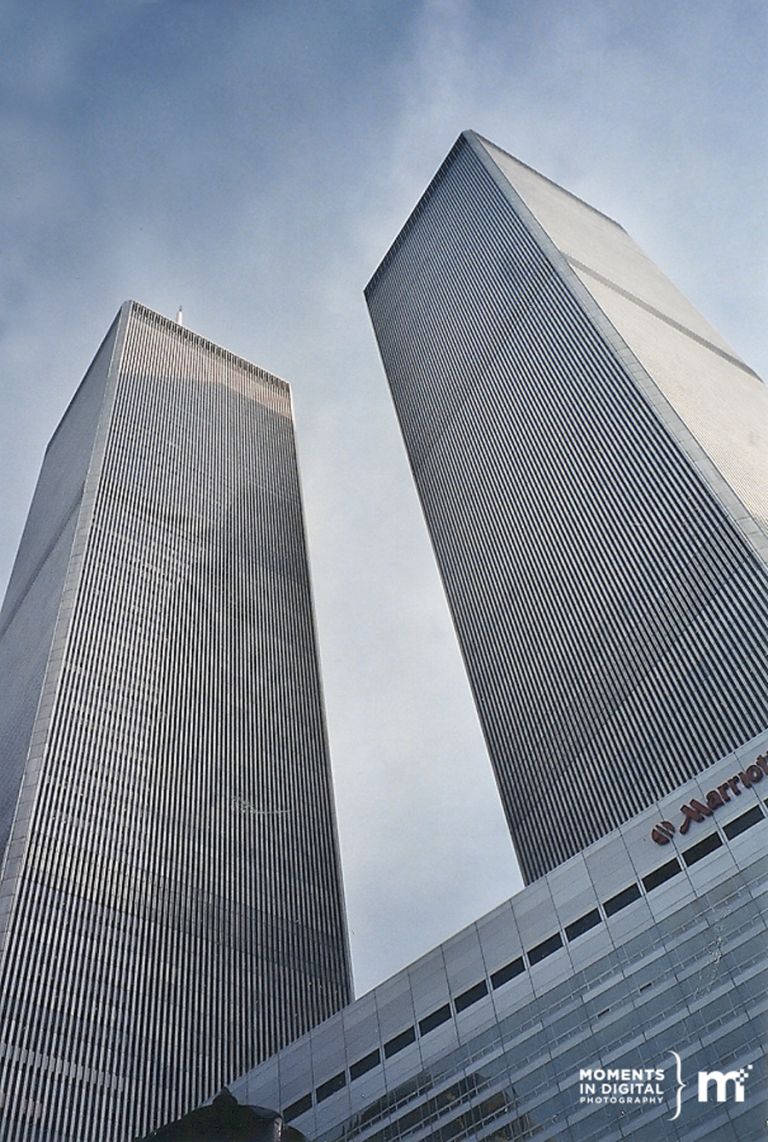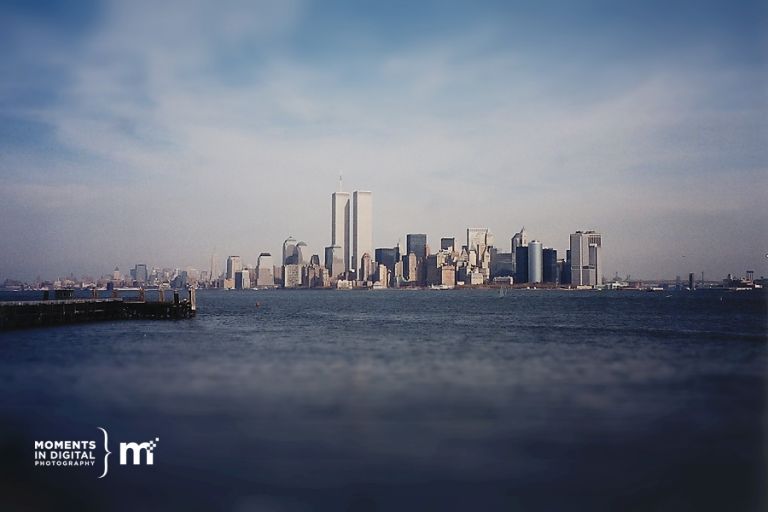 The next day I had planned to go back but unfortunately I ran out of time and had to settle for the view from the observation deck of the Empire State Building. It would be the last time I would see the New York skyline with the Twin Towers dominating it.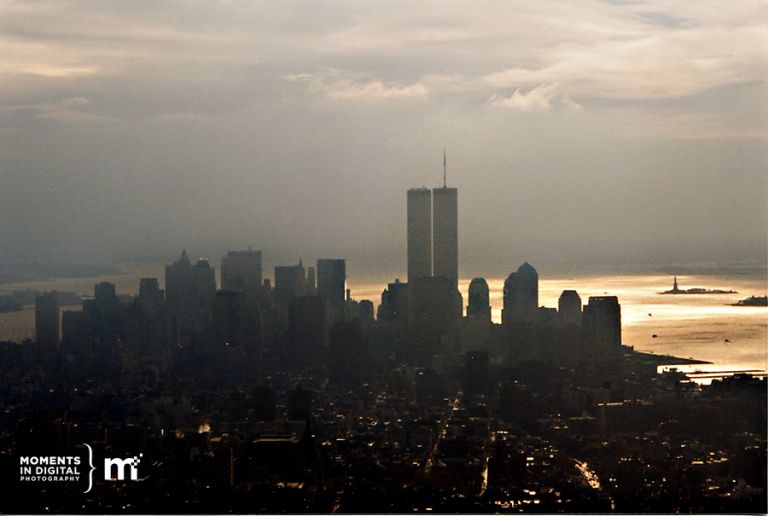 The next time I would be back in New York City would be November of 2002 – just over a year after the attacks of 9-11. Obviously there would be no going up to the top of the World Trade Center. Instead, I paid a quick visit to Ground Zero to pay my respects to those who had died that day. All I can remember is how quiet it was down there even though we were in the middle of the city. It was at that moment, standing there looking at the gaping hole that once held the Trade Towers, that it hit me how short life can be and how important it is to take advantage of opportunities when they are presented to you. My regret is that I didn't slow down that day in 1997 and wait in that line to go to the top. Instead I was in too big of a rush to get on to the next thing. For me, 9-11 will always be a reminder of that.
Since then, I've been able to return to New York for several visits including our honeymoon in 2004 and most recently when Sarah took me back for my 40th birthday and to celebrate our 5th wedding anniversary. Each time we've gone back, we've made a point of visiting Ground Zero to see the progress that has been made and remember. Here are few photos of the new Freedom Tower from March of this year along with a view of Manhattan at night looking south where the Towers once stood.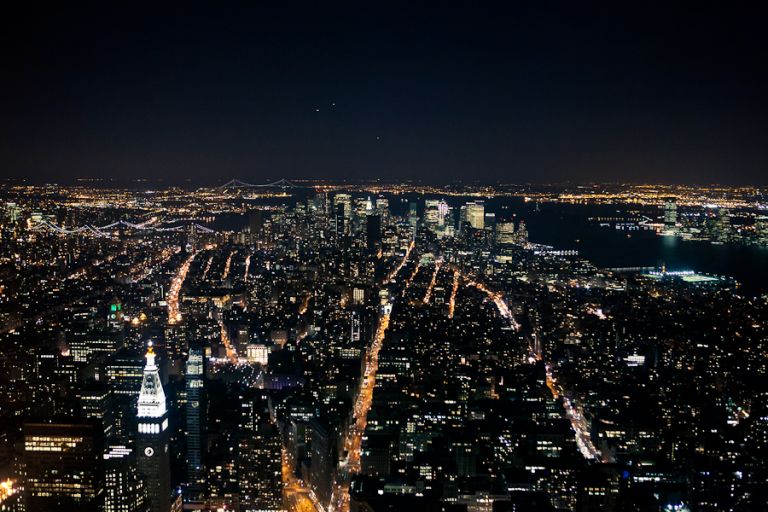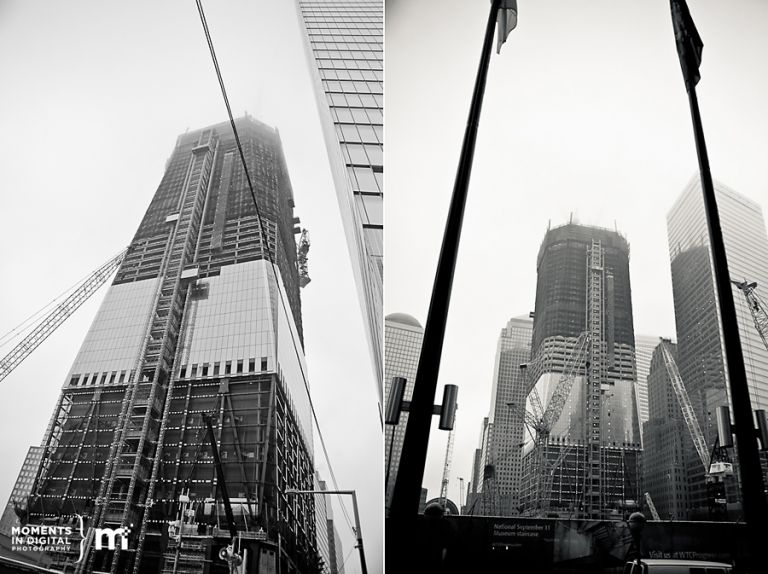 If 9-11 taught me anything, it is to seize opportunities when they come. Be spontaneous. Take risks. Document your life. For me, photography is one way to seize those days and to remember them. If photography isn't your thing, find a way to remember the people and places in your life. Don't wait unitl tomorrow as tomorrow might be too late.