This is a blog post that is way overdue but I've had a bunch of great sessions this summer and just have gotten around to blogging about all of them. Back in March, I attended a workshop organized by the Professional Photographers of Canada (PPOC) of which I am a member. One of the guest speakers that day was Dane Sanders – a well known photographer, speaker, and writer from California. That day was a day that I'm sure I will look back on years from now and be able to point to as a key turning point in my photography career but I'll save that blog post for another day. You're probably wondering where I'm going with all this. Well, one of the things that came out of Dane's visit was the formation of a Fast Track group here in Edmonton. Fast Track is Dane's philosophy that brings together like minded photographers who subscribe to the philosophy that by helping each other, we all win, and we all rise up together.
We'd been meeting since April and decided to take advantage of the fact that it was summer and do some outdoor shooting as a group since we had spent the first few months indoors discussing the business side of photography. Those who live in Edmonton know that this has been one of the wettest summers on record and the night we had chosen for our shoot was no different. Being the dedicated group that we are, we decided to shoot anyway and headed to an abandoned car park in downtown Edmonton with our willing models Chris and Sarah.
When I put the call out on Twitter looking for models, Chris and his girlfriend Sarah jumped at the opportunity. I first met Chris back in the Spring when we attend a dinner with celebrity chef David Adjey. By day Chris works in the Oilfield industry but his true passion is food and cooking. Chris maintains a great blog which you can check out at www.eatingisthehardpart.com. We met Sarah a few months later at an event put on by Slow Food Edmonton. Sarah is a video editor who also enjoys photography and was excited to volunteer to model for our group.
Here are a few of the photos I shot that night for your enjoyment.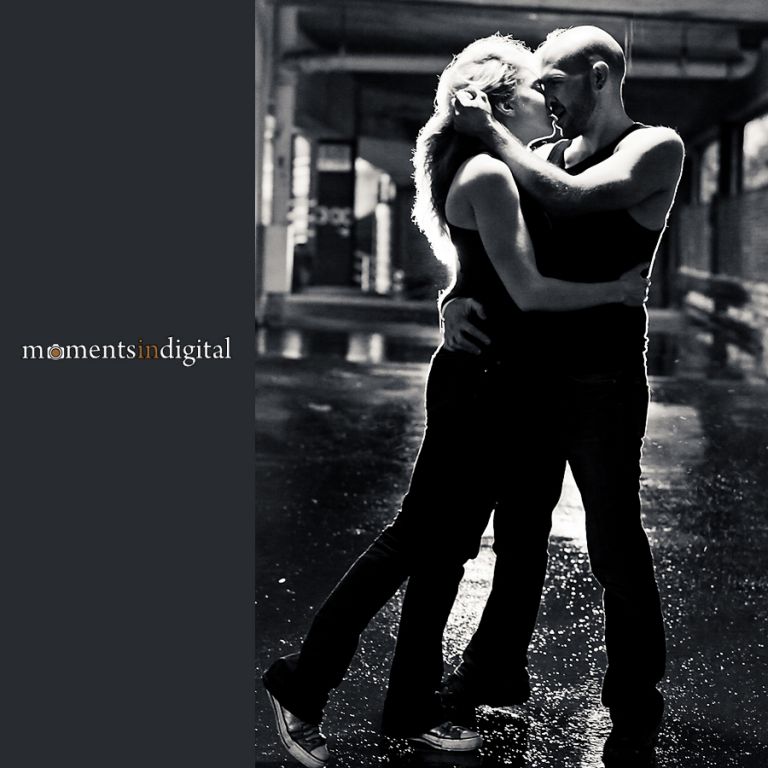 We used the headlights from Morris's van for our backlight. Sometimes as a photographer you have to get creative with your lighting and work with what you have. I love how the rim lighting turned out in the next shots.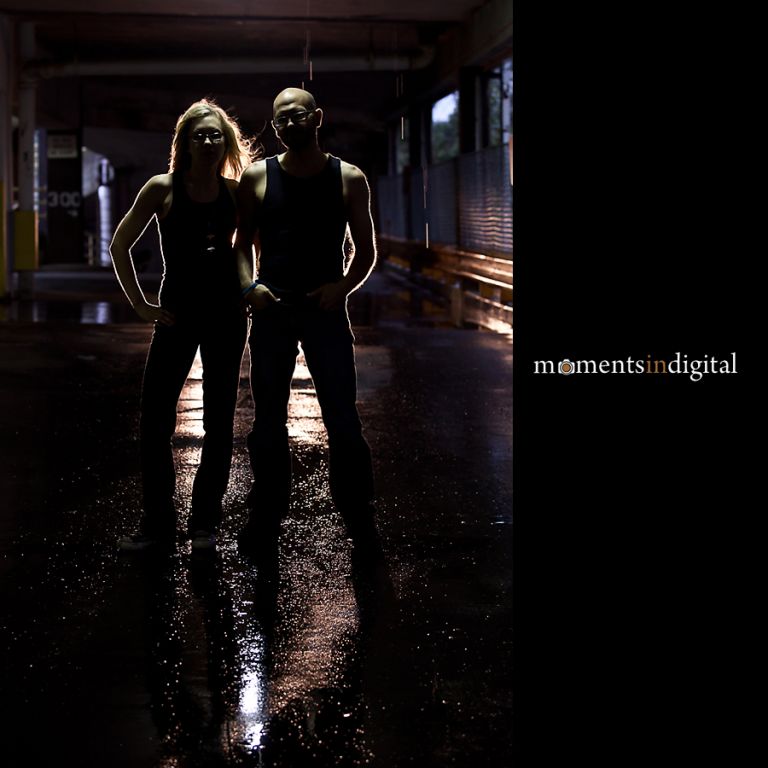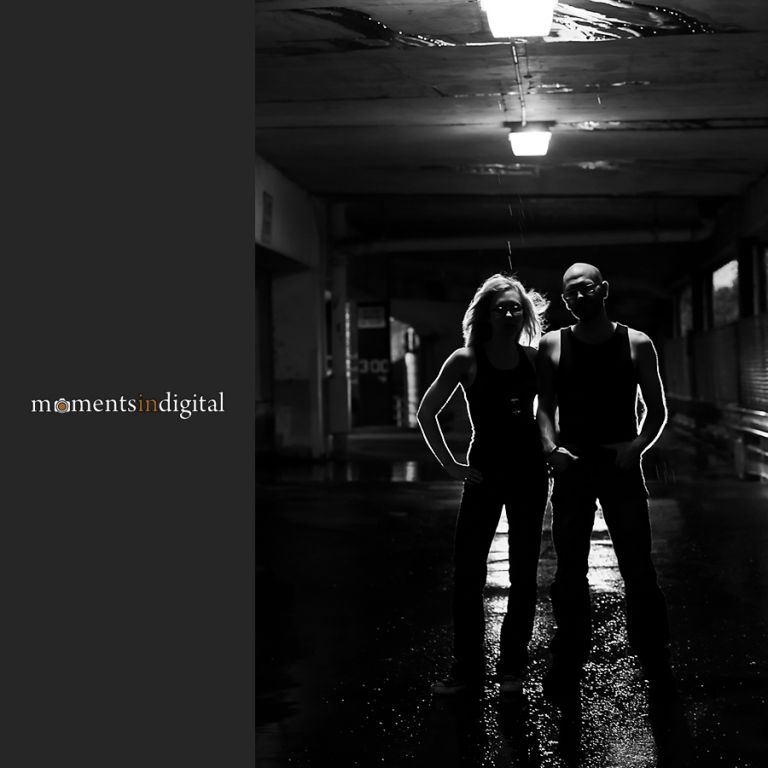 Things got a little weird when we found an axe in the back of Morris's van. Couldn't resist re-enacting something out of a bad 80's horror flick.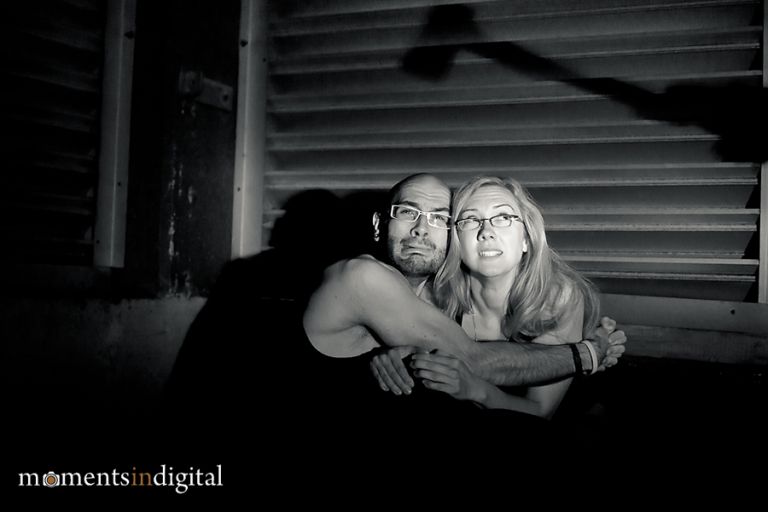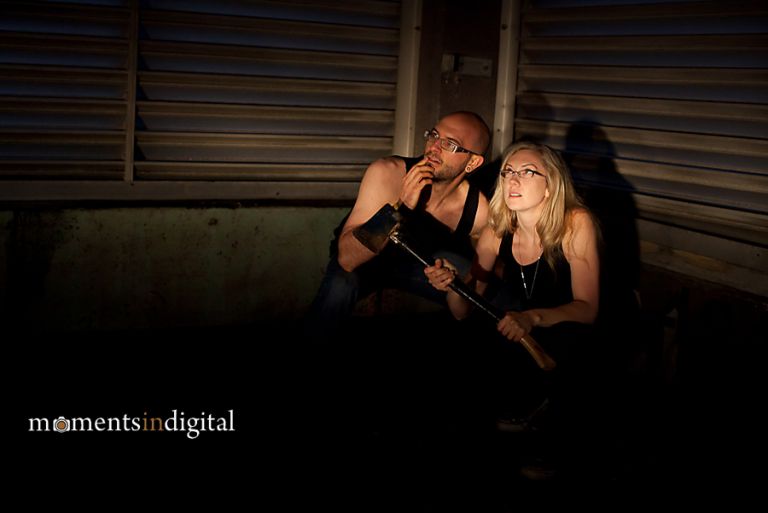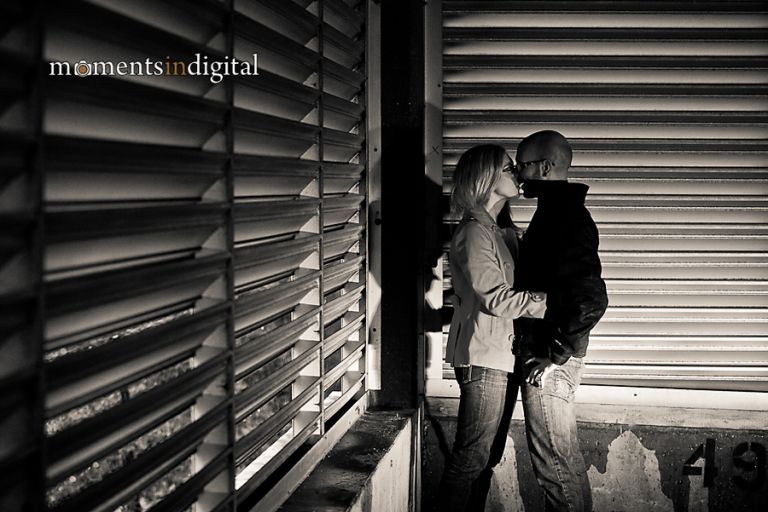 Sarah and Chris were Rockstars during this shoot. You'd never know it but they were both freezing cold at this point in the shoot but never complained once.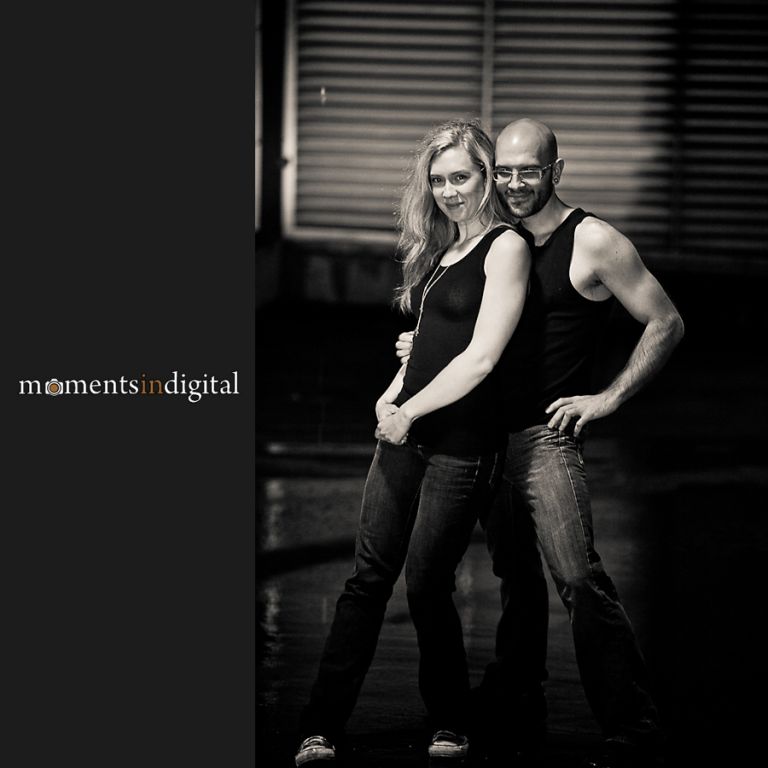 Photography is all about looking for the light.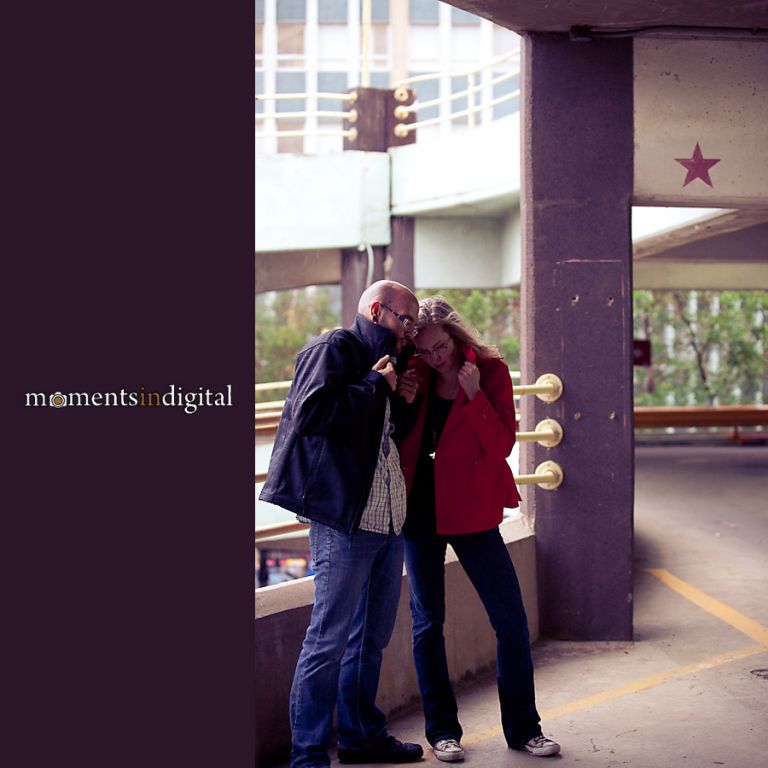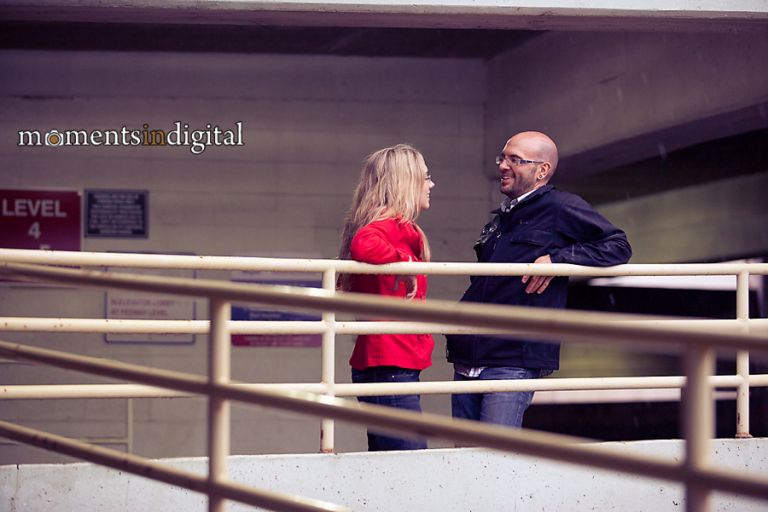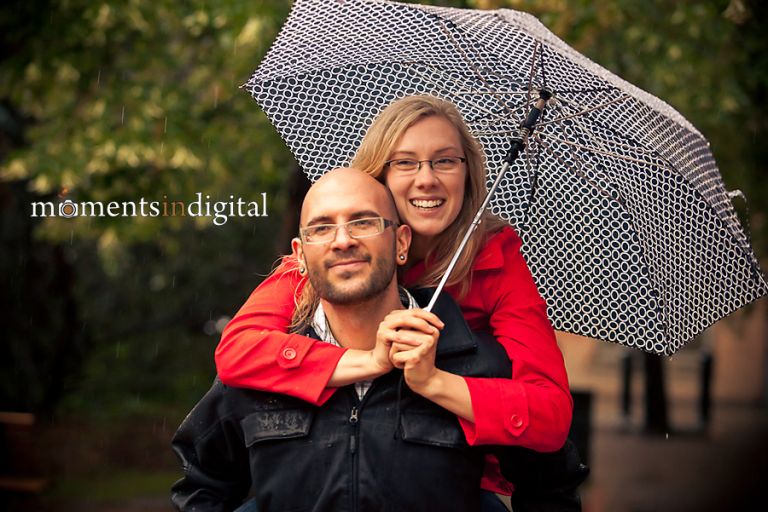 I love this shot of Chris and Sarah under the umbrella. It was pouring on me at this stage but I didn't care as I was having so much fun shooting.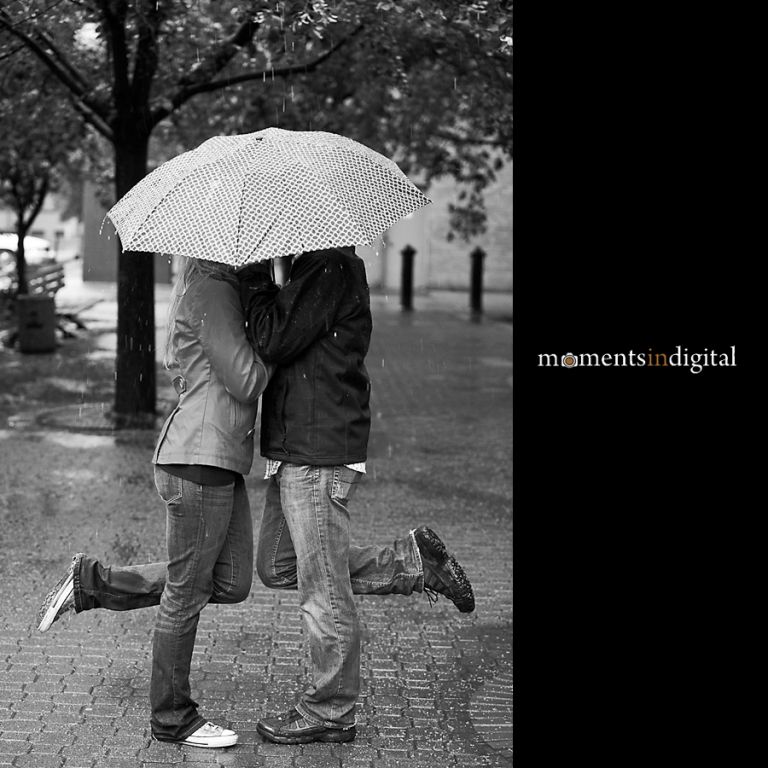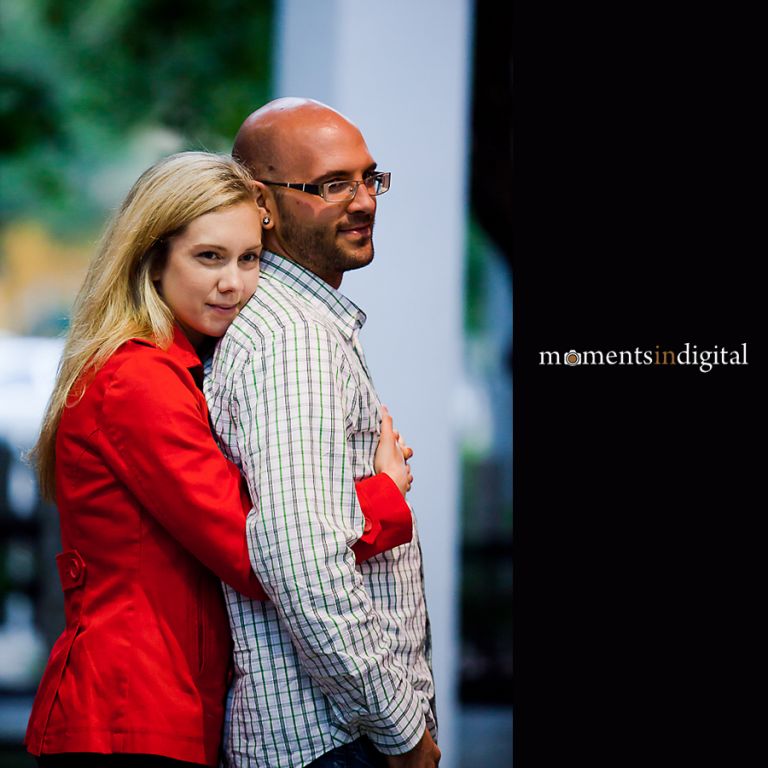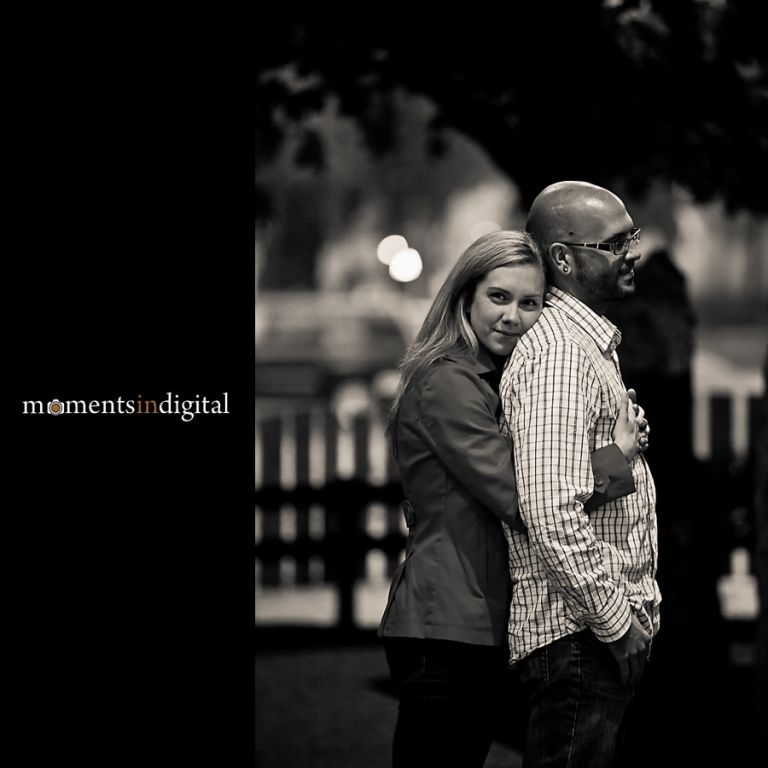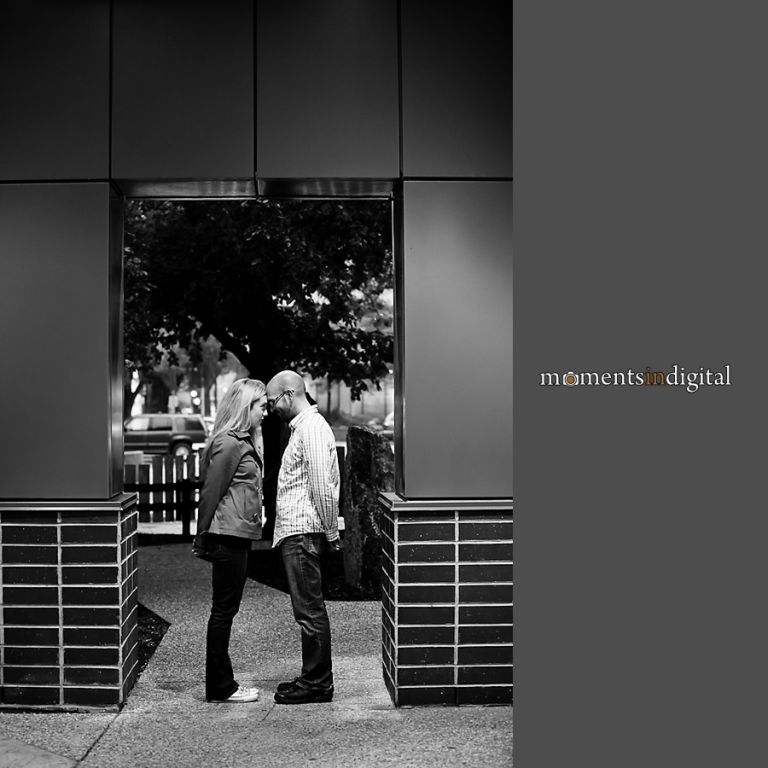 We wondered what Chris would look like with blond hair. Personally I think it looks better on Sarah.