Last month I started a 12 month photography project for Delux Burger in Edmonton to provide shots for their 'Celebrity Chef' promotion. Each month, a local celebrity will be selected to contribute a signature burger which will be featured on the menu for an entire month. The promotion kicked off in July with Ryan Jesperson from Breakfast TV and his "Thai One On" burger. You can read more about this shoot and view some photos from the test run here.
Here is a photo of the Delux menu for July courtesy of Ryan featuring one of the photos I took.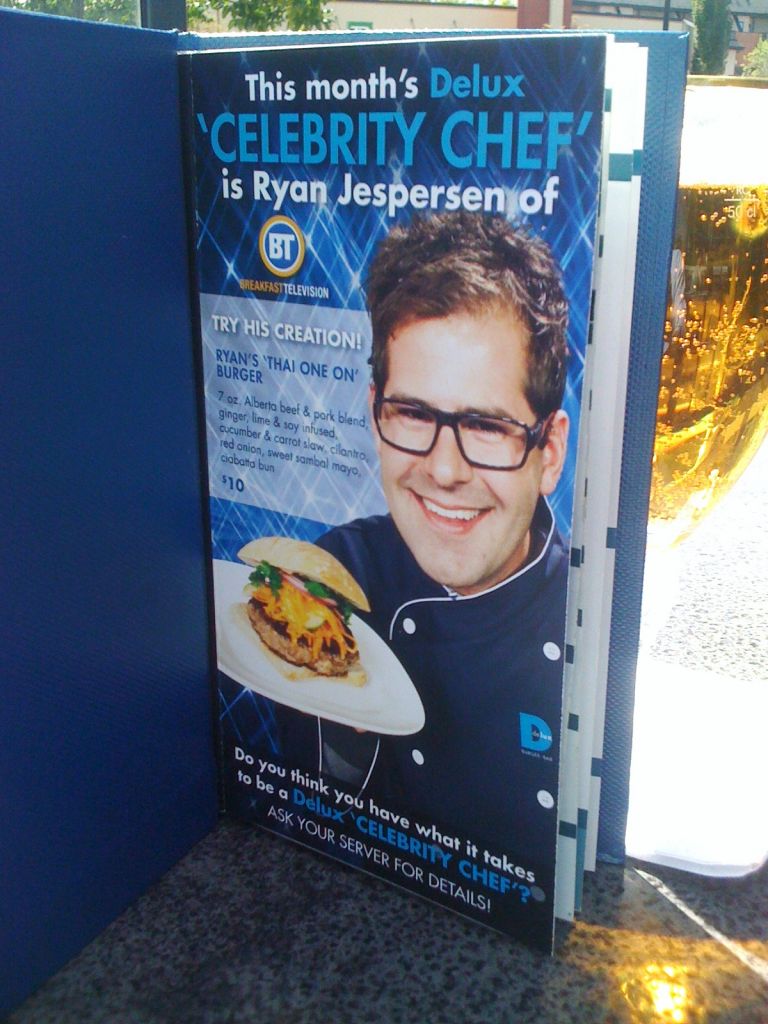 Now onto the burning question that everyone has been asking – Who is the next Celebrity Chef? It's Liane Faulder from the Edmonton Journal but you probably guessed that from the title huh? Watch for her special lamb burger to be featured on the Delux Burger menu during the month of August. Here are a few shots from her test run last week.
Updated: Liane has posted on her blog about her burger creation. Click here to read more about the burger and click here to get the recipe.