Fall is probably our favourite time of the year and the perfect season in Edmonton for weddings. The temperatures are comfortable, the mosquitoes are gone, the light is amazing, and the fall colors make a great backdrop for photography. Charity & Chris were married this past weekend in Sherwood Park and opted to do things a bit different than a traditional wedding. For starters, they decided to do their first look at the church before the ceremony and then waited out front to great their guests as they arrived. Charity was so excited to see family and friends and it was nice that they had a few minutes to acknowledge everyone who came to their wedding.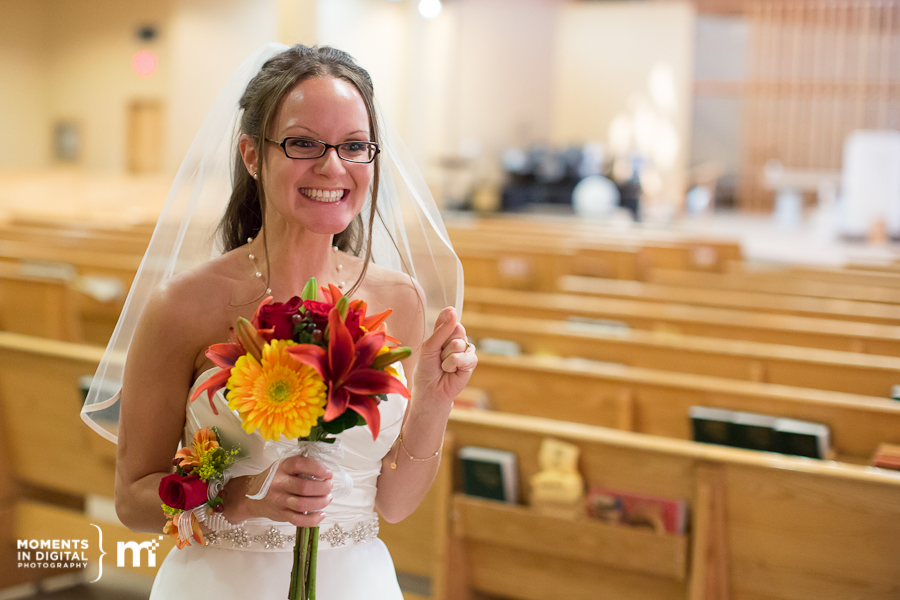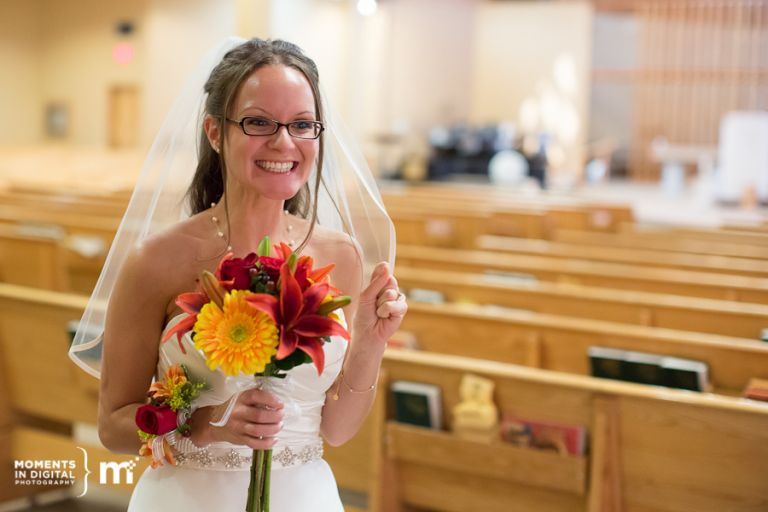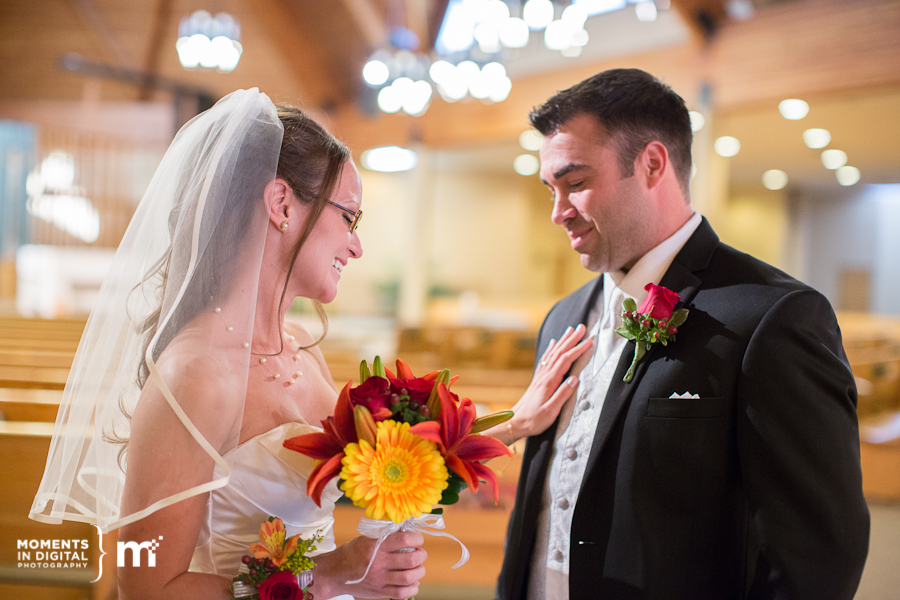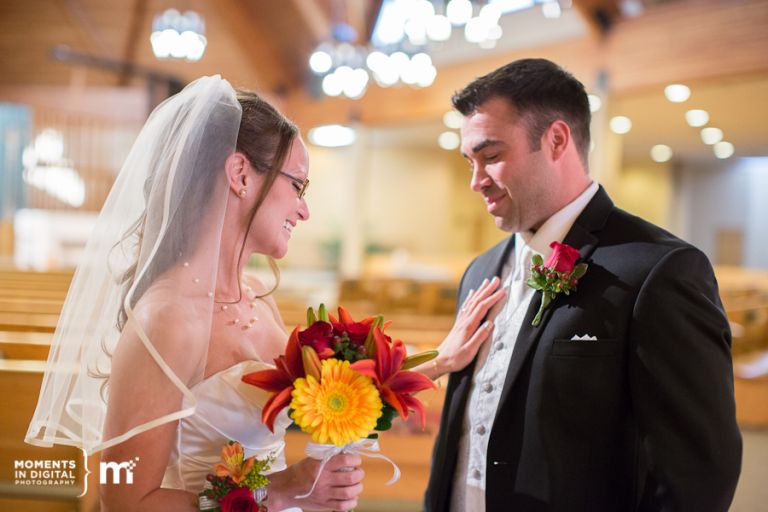 After their ceremony, we headed to a nearby park for family photos and photos with the bridal party before heading back to Chris's parents for a few more photographs of the happy couple.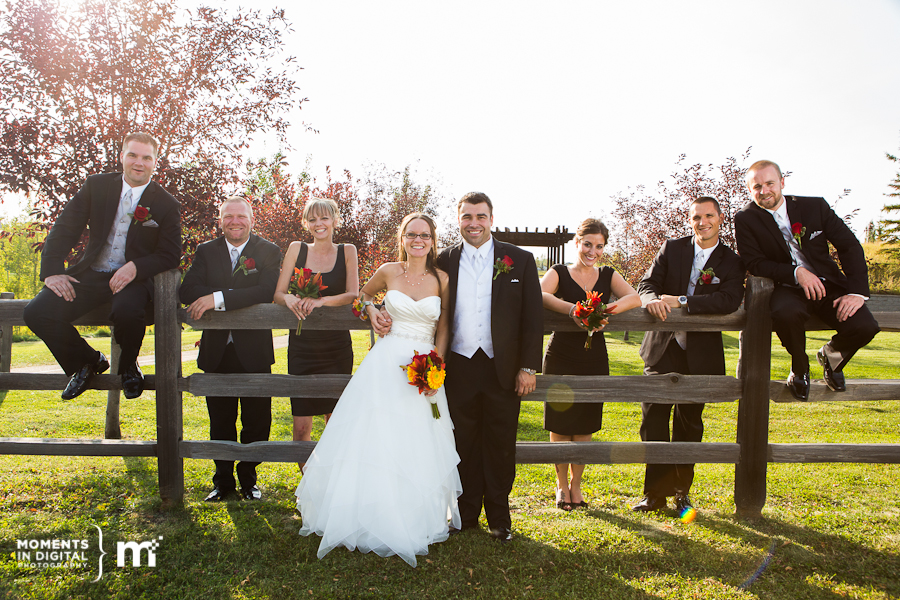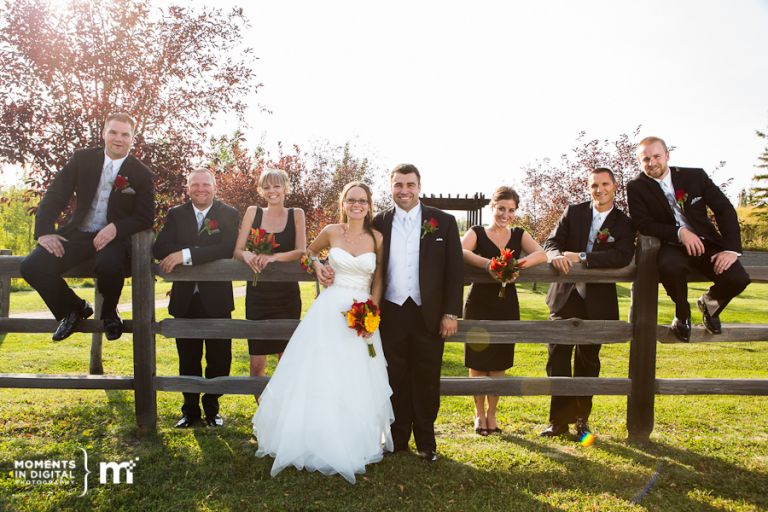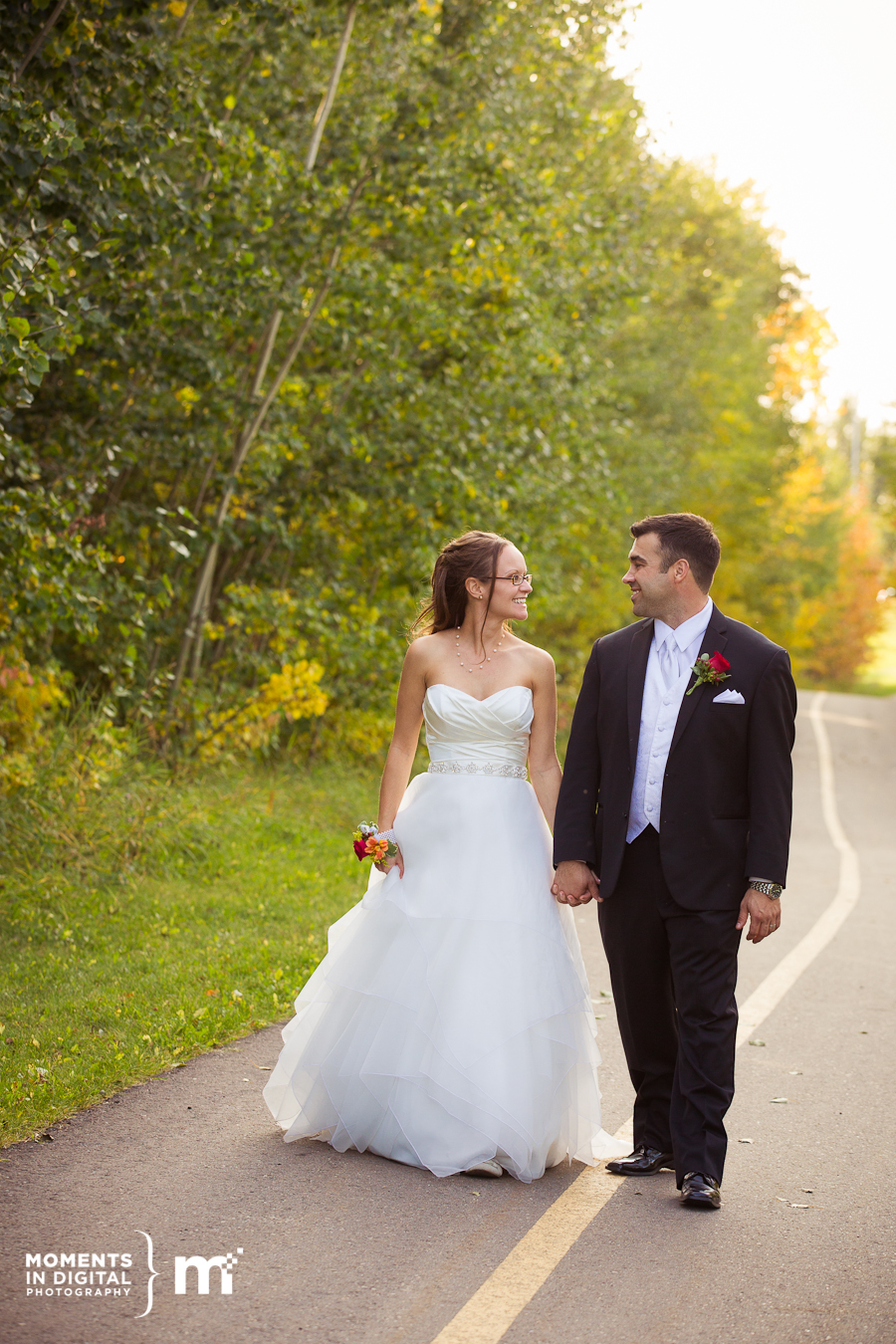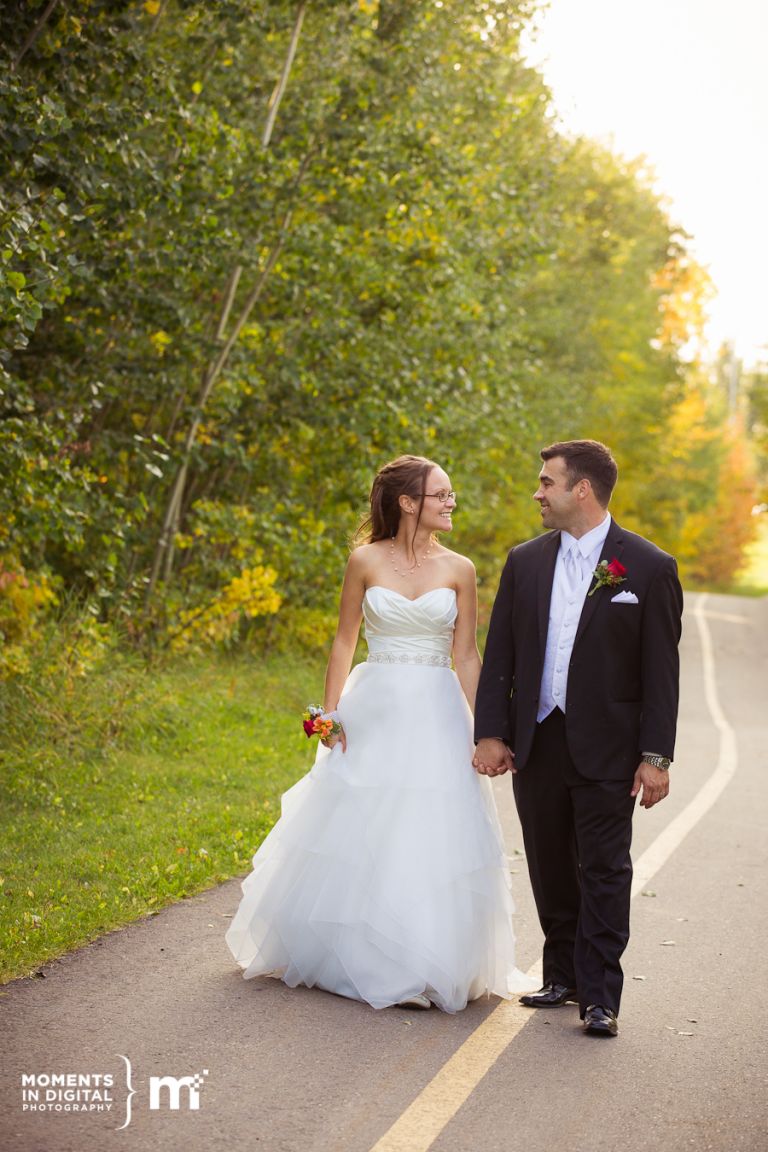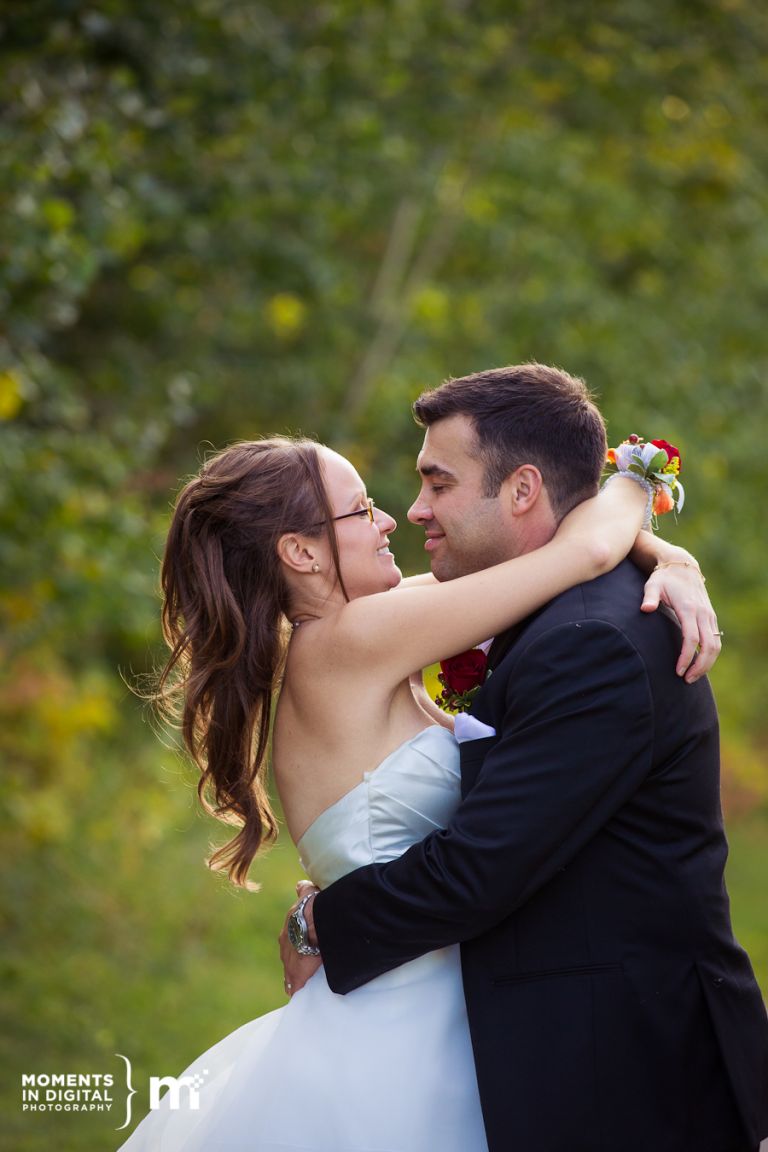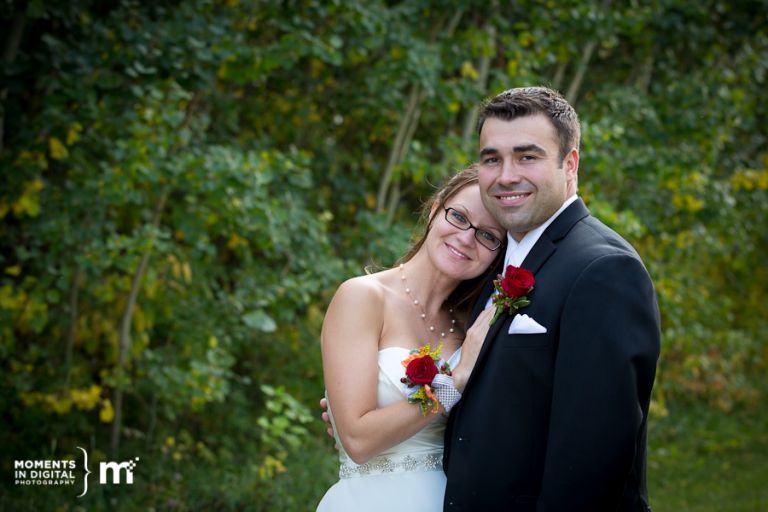 Before heading to their reception at Vicky's Bistro, we stopped off at Charity & Chris's to visit their two adorable puppies. Being dog lovers ourselves, we LOVE it when we get to photograph our couples with their furry friends and these two couldn't wait to pose for us.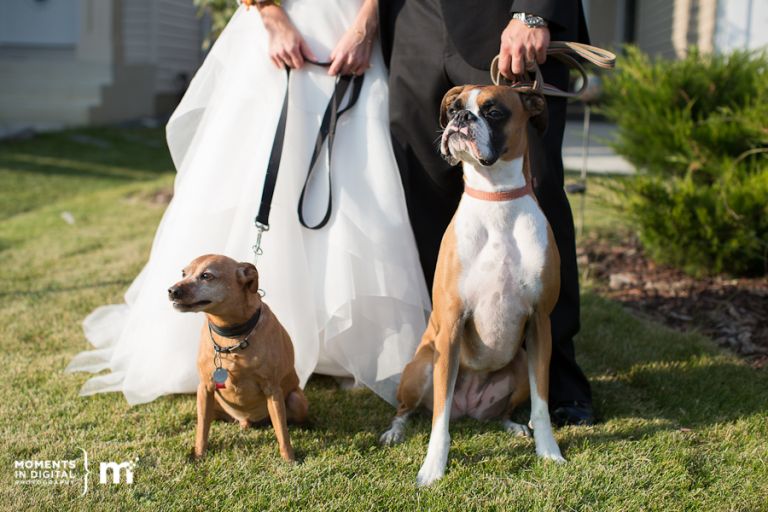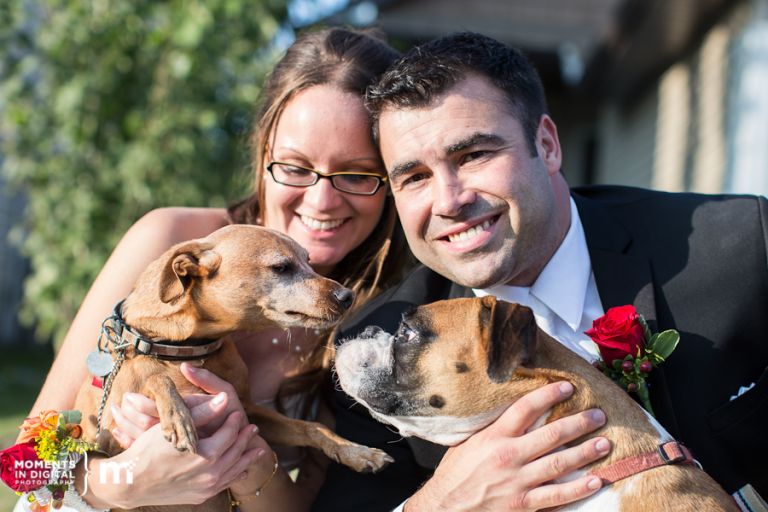 Enjoy your sneak peek guys and we're looking forward to sharing the rest of your wedding photographs with you once you're back from your honeymoon!