Experiencing different cultures and traditions is one of the amazing benefits of being involved in the wedding industry as a photographer in Edmonton. A few weeks ago we had the pleasure of photographing our first Islamic marriage ceremony in Edmonton.
Fatima & Colten are two of the kindest and thoughtful souls we've had the chance to meet and we were delighted to photograph their Nikah ceremony and reception in Edmonton. For those not familiar with Islam, Nikah is translated as marriage. According to Wikipedia:
In Islam, marriage is a legal contract between a man and a woman. Both the groom and the bride are to consent to the marriage of their own free wills. A formal, binding contract – verbal or on paper[1] – is considered integral to a religiously valid Islamic marriage, and outlines the rights and responsibilities of the groom and bride. There must be two Muslim witnesses of the marriage contract.
Fatima & Colten's Nikah was held at the Rahma Mosque in the west-end of Edmonton. The ceremony itself is very similar to a Jewish ketubah signing and consisted of a religious ceremony and a formal contract signing. After the ceremony, we took a few family photos and then everyone headed out for dinner and to prepare for their wedding reception the following day.
The day after the Nikah, we met up with Fatima & Colten for a few getting ready photos before heading to the Muttart Conservatory for a first look and formal photos inside the pyramids. Even though it was chilly outside, Fatima & Colten were real troopers and agreed to sneak outside for a few photos in the snow.
Afterwards we headed to the Persia Palace on the south side for their wedding reception which featured an energetic introduction and performance by Afrah Al Majd. Enjoy this sneak peek from Fatima & Colten's wedding in Edmonton.
Thanks again to all of the great vendors involved in Fatima & Colten's special day and to Eileen from Retrospekt Photography for 2nd shooting the Nikah with me.
Wedding Dress: Tres Chic | Suits/Tuxes: Tip Top | Hair & Makeup: Fatima's Sister & Mom | Florist: Corinthia Flowers | Cake: Candace Cheney | Ceremony Catering: Persia Palace | Decor: Exquisite Affairs | Limo: Edmonton Limo Services | DJ: DJ Rosie | Drum Group: Afrah Al Majd | Nail art: Posh Nail Spa | Henna: The Henna House by Angela | Photography: Moments in Digital Photography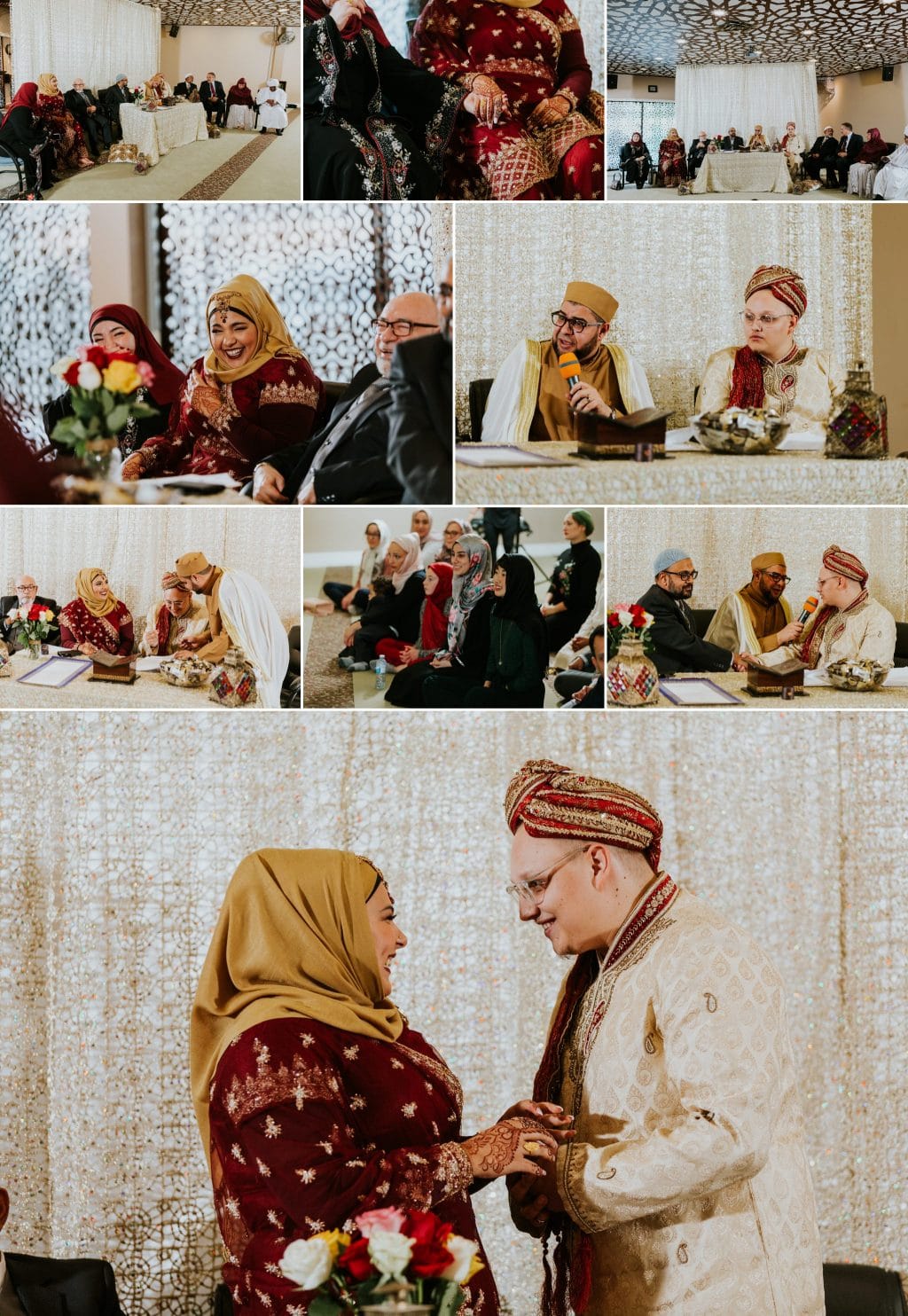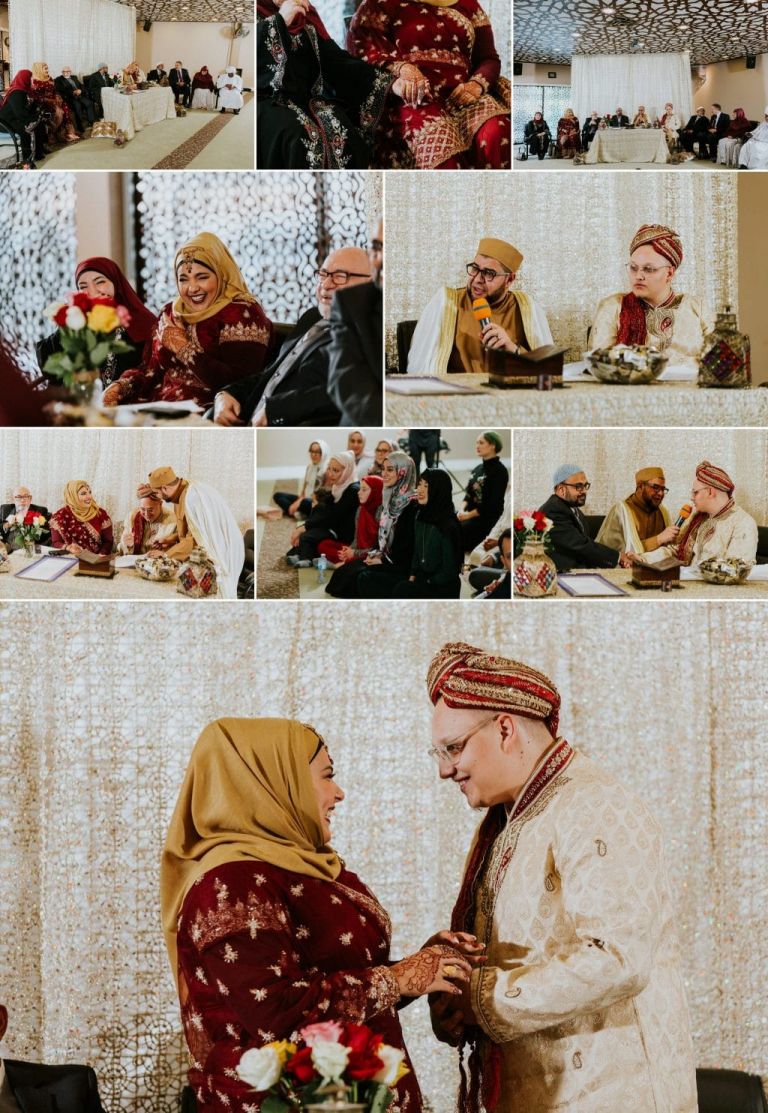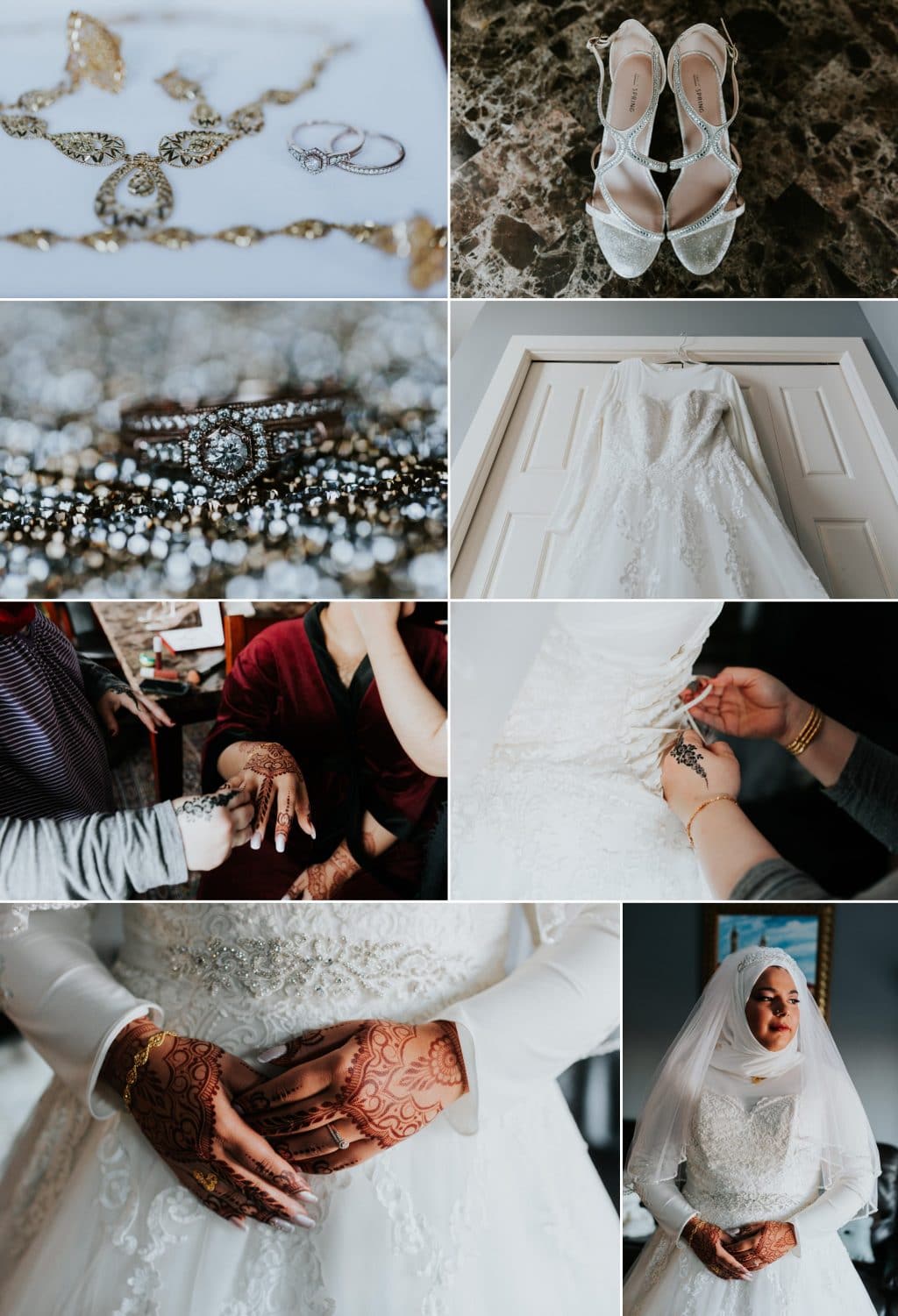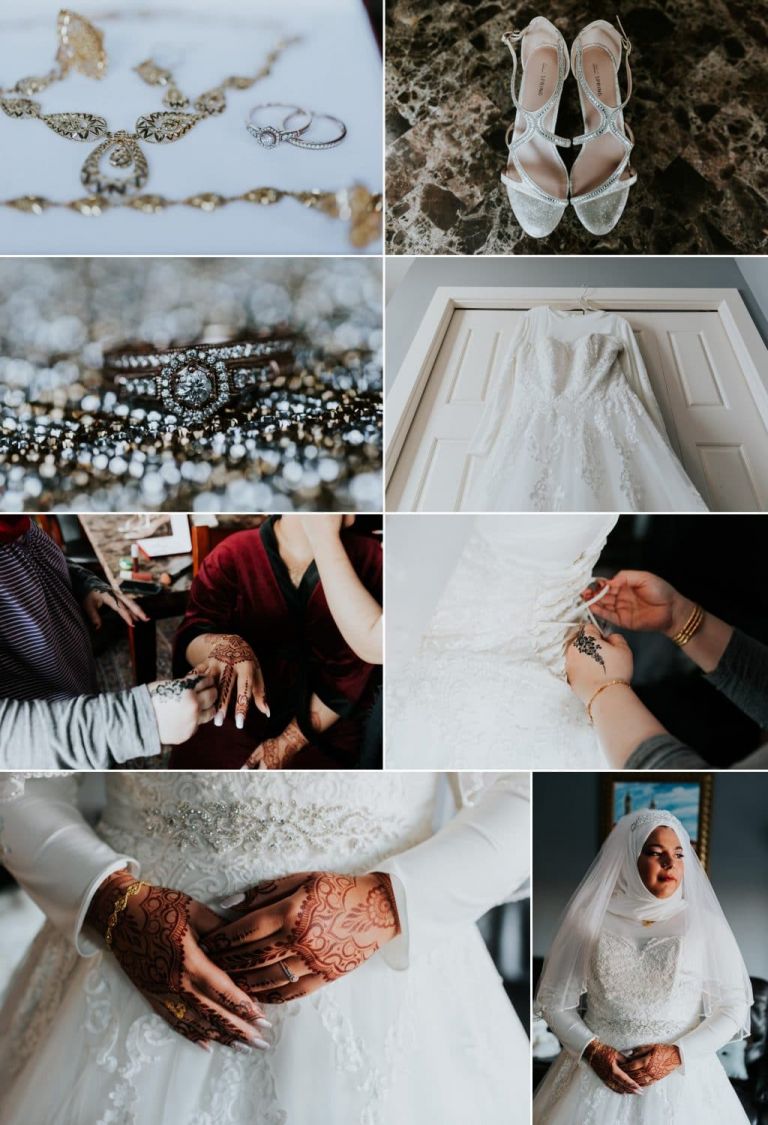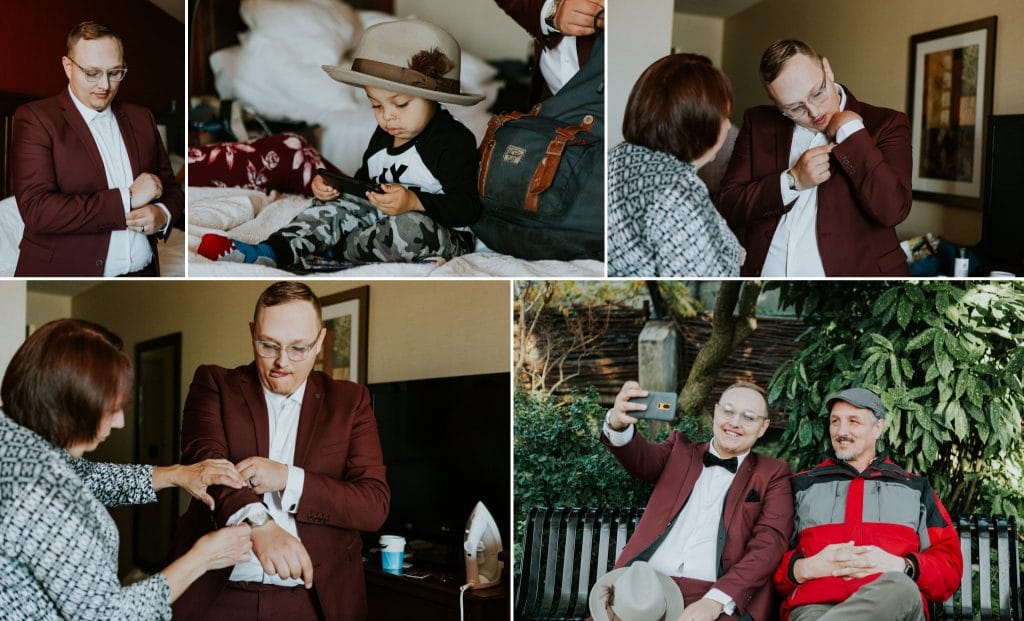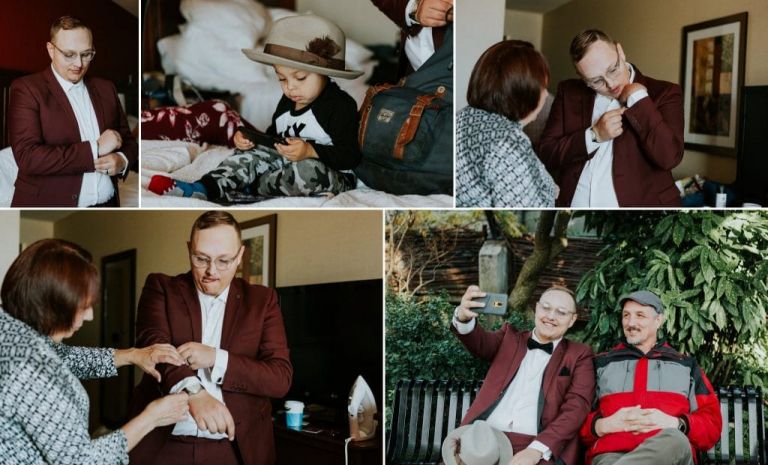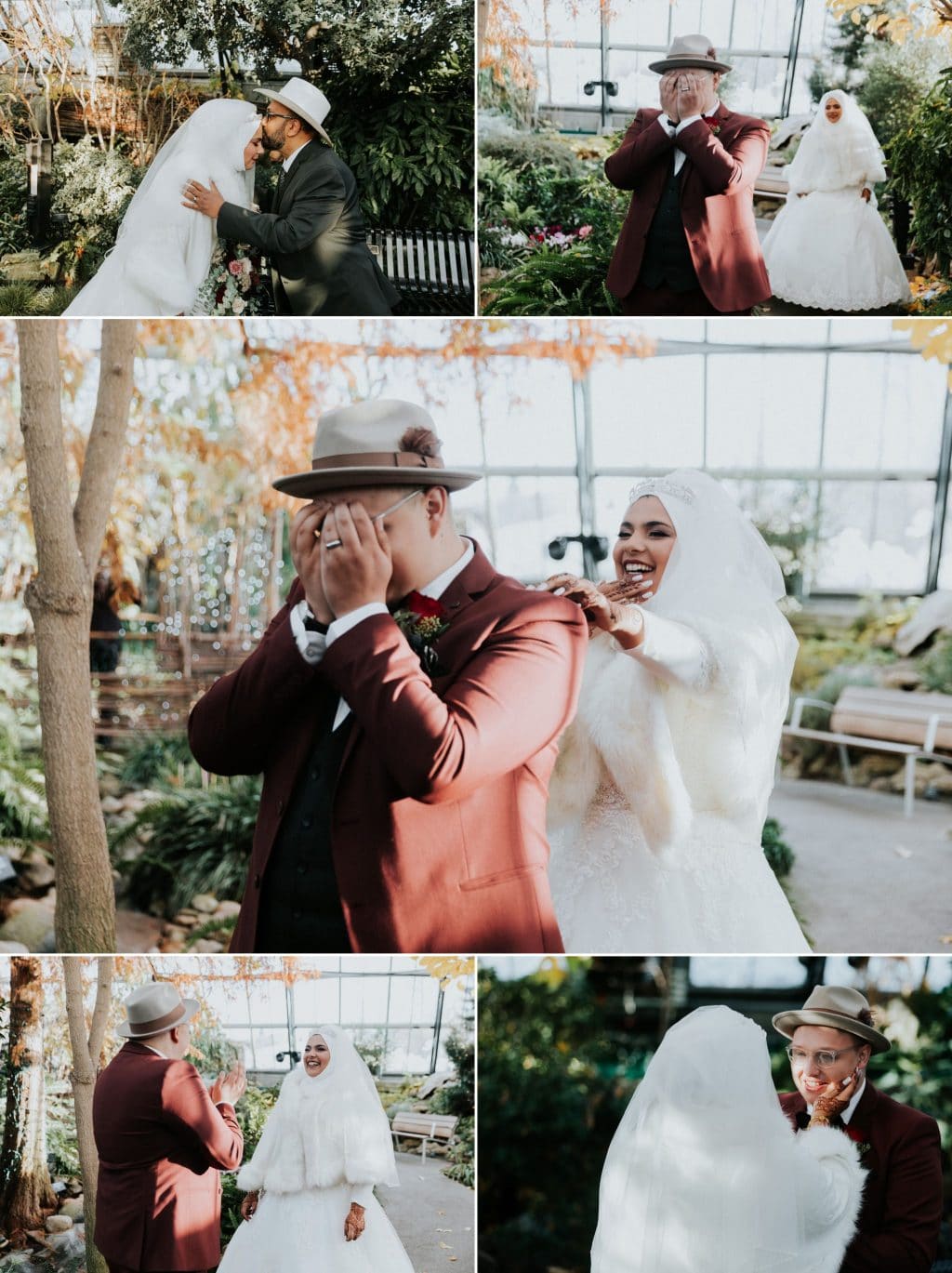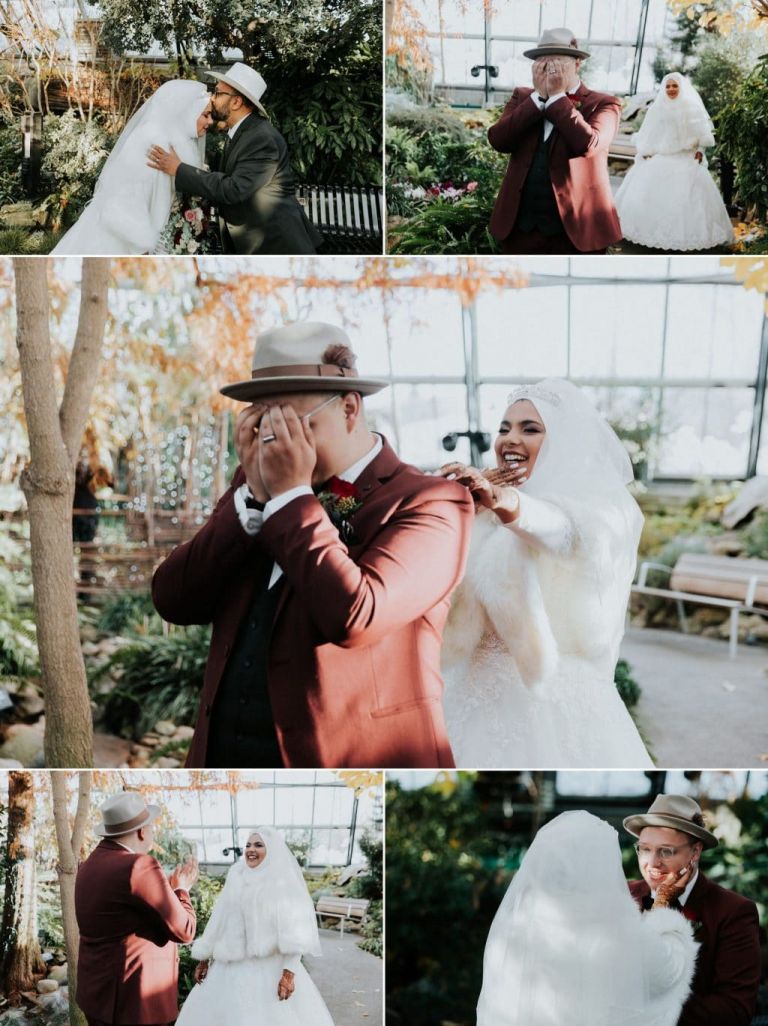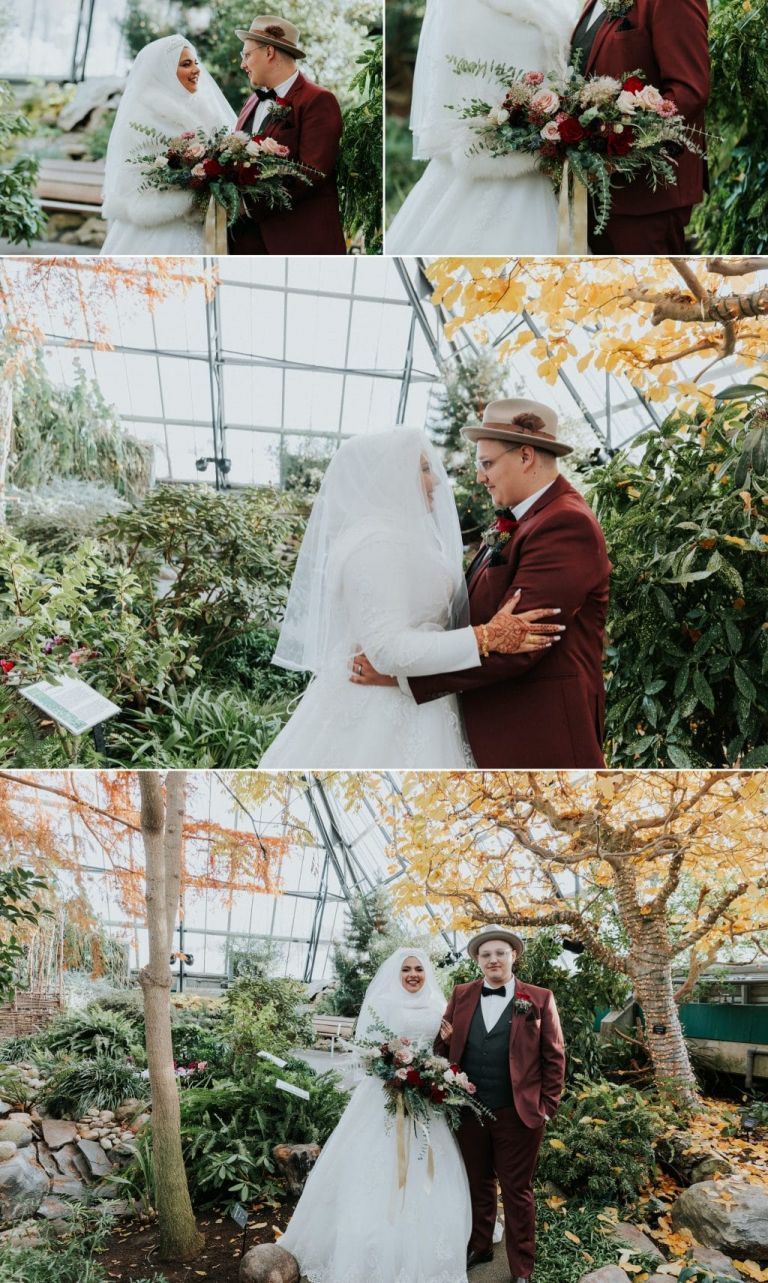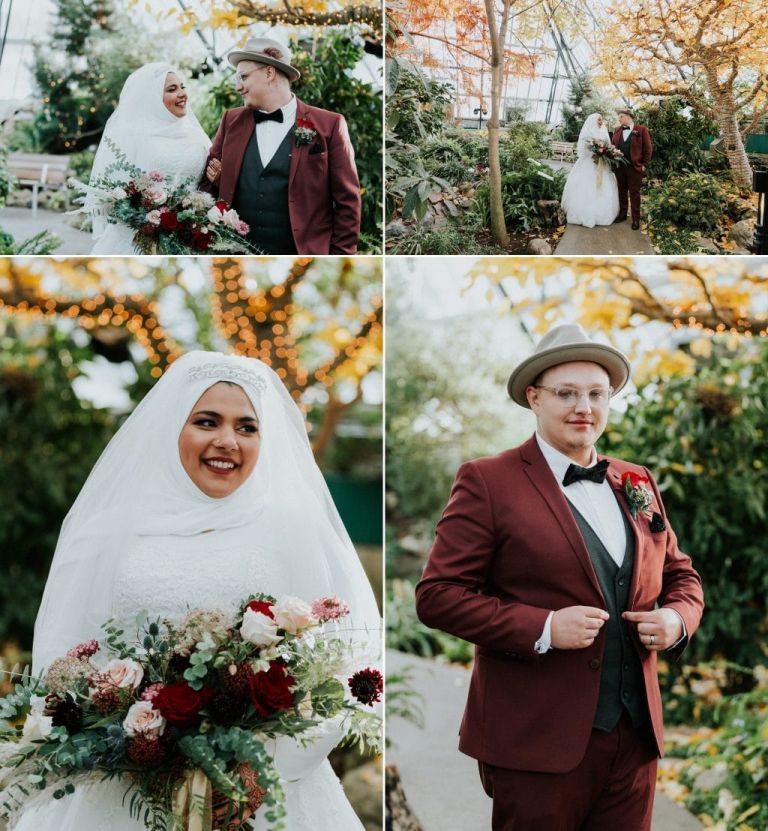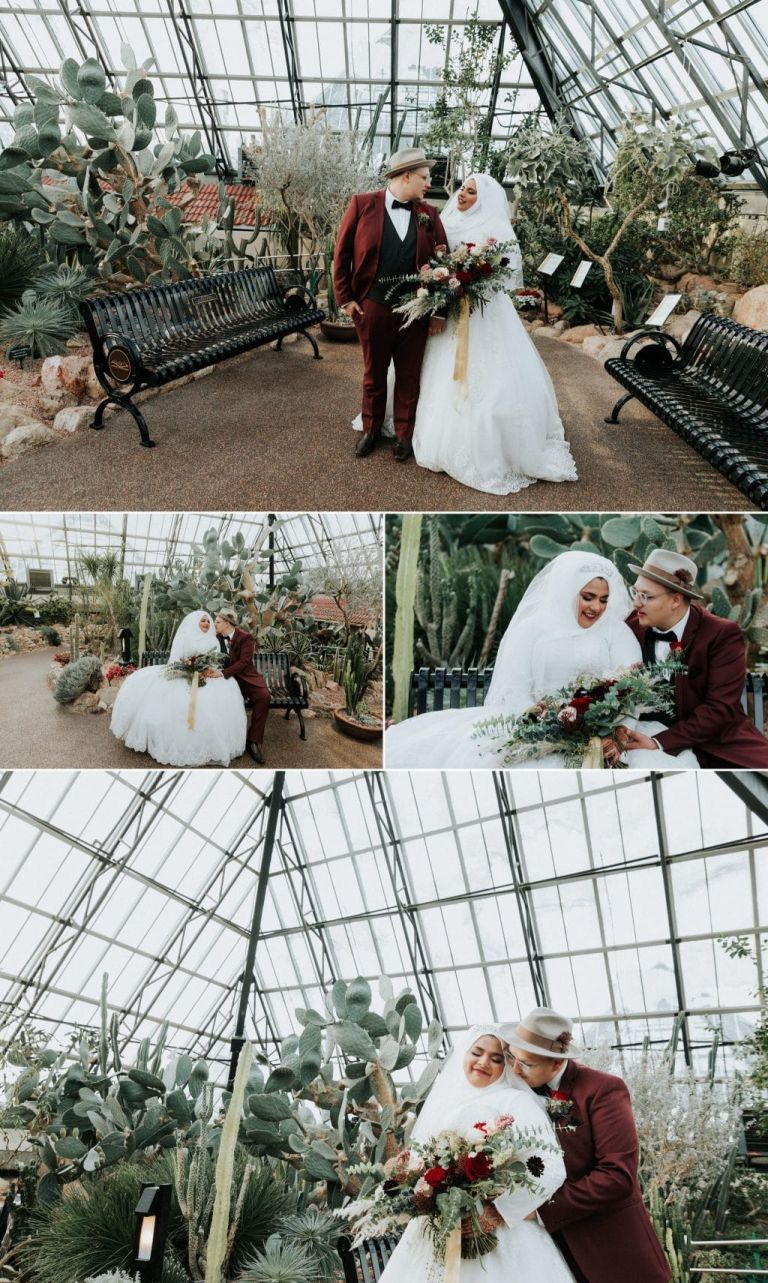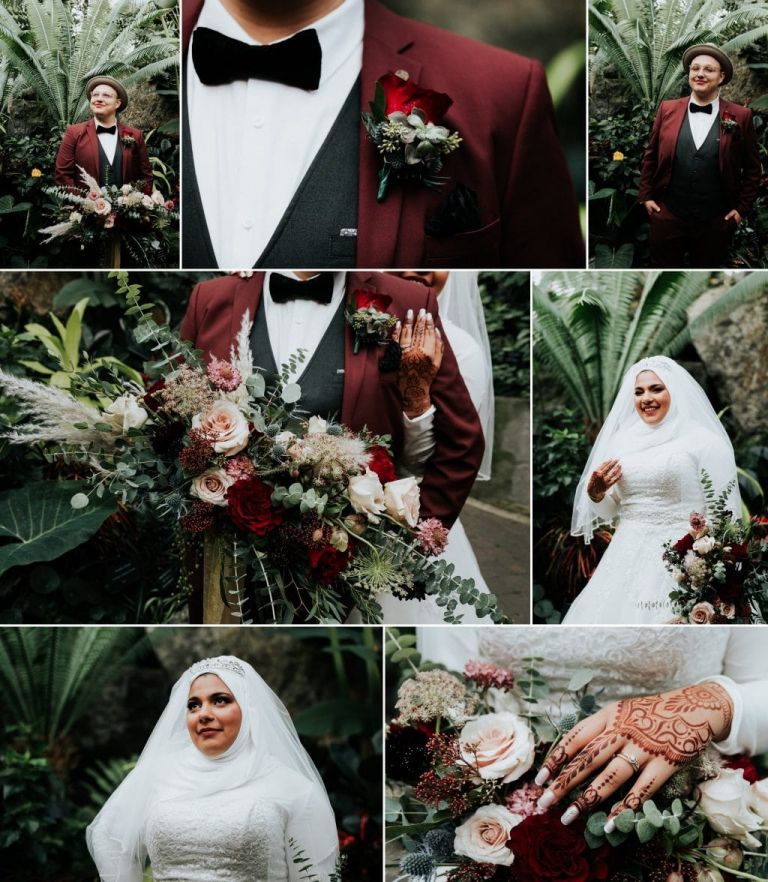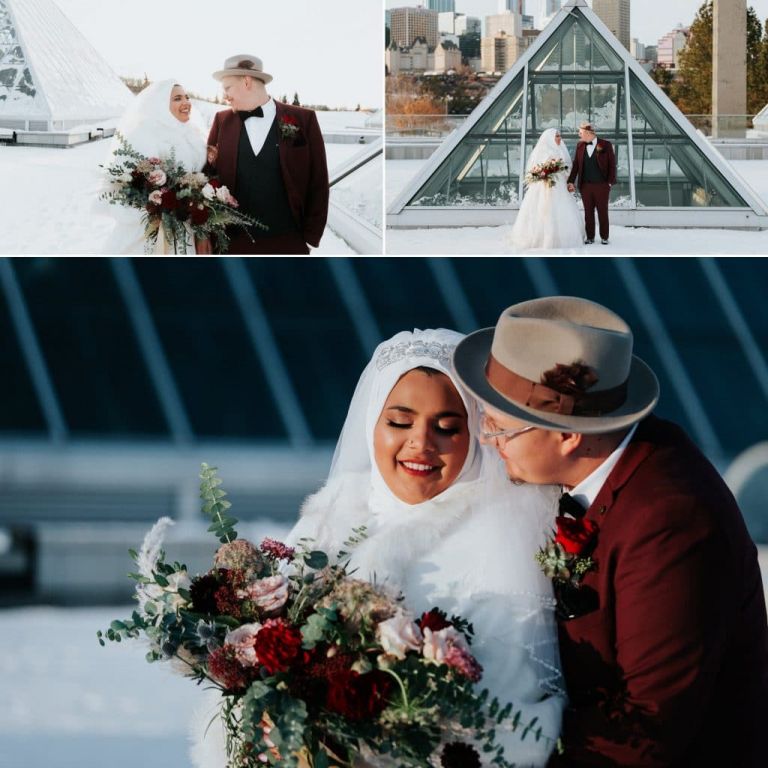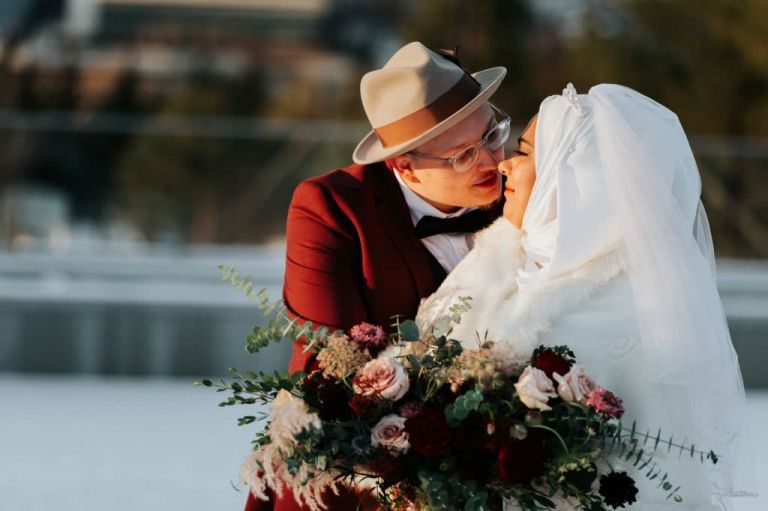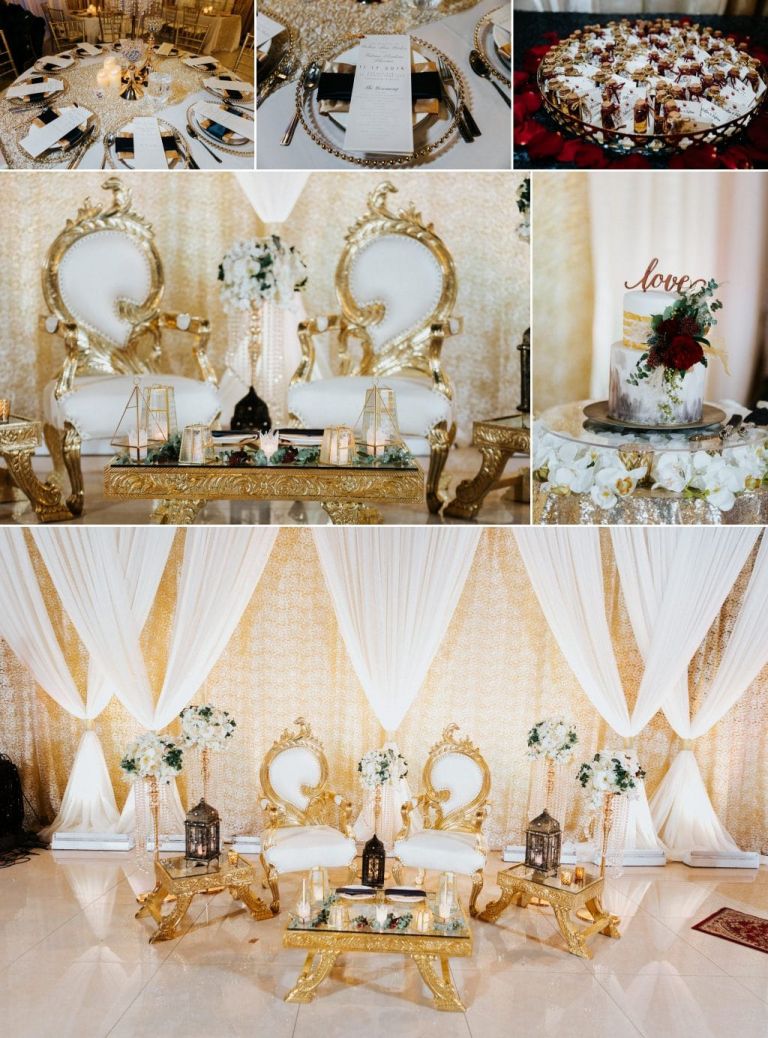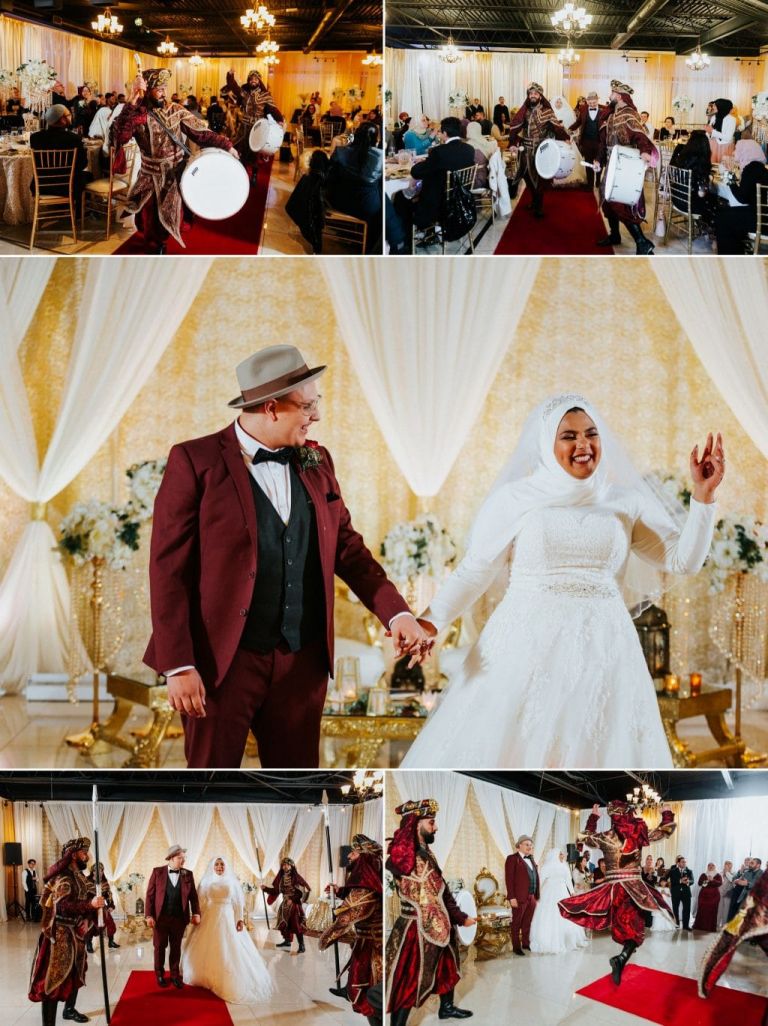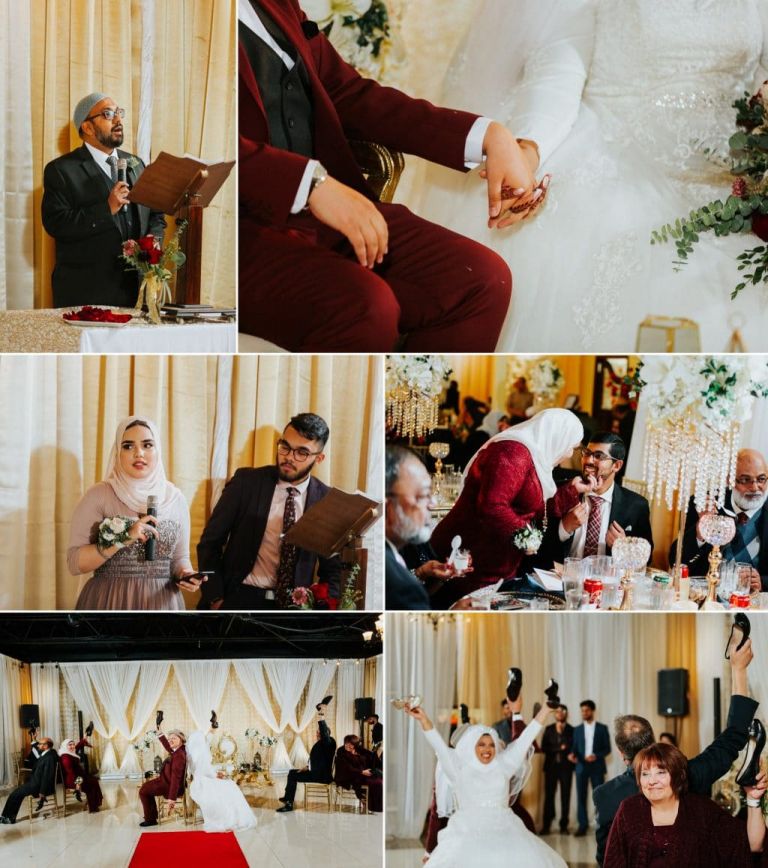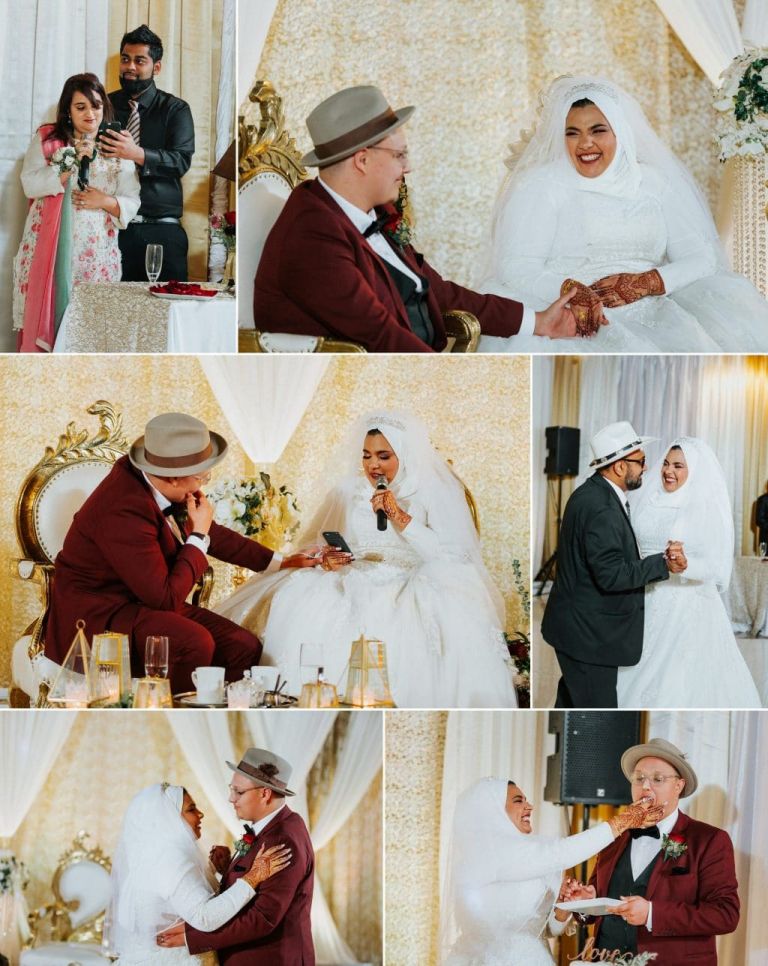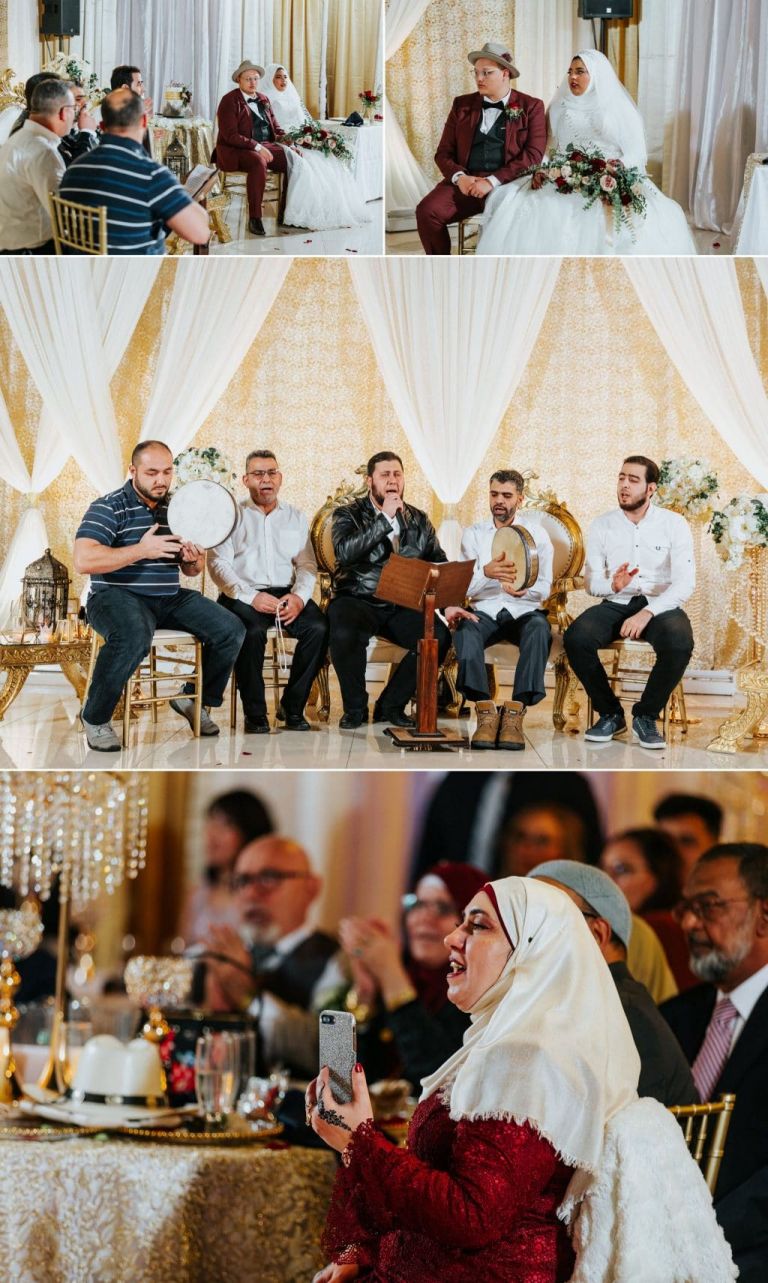 Recently engaged and looking for your photographer? As one of Edmonton's top wedding photographers, we'd love to sit down with you over a cup of coffee to learn more about your wedding day and find out how we can help ensure that the moments from your day are captured forever. Contact Edmonton Wedding Photographers – Moments in Digital Photography at 780-940-1288 to book a free consultation with us at our studio.