Wow! It's been a busy few weeks and we have a bunch of weddings that will be hitting the blog over the next few weeks. Next up is Larysa & Dylan's wedding in Edmonton and the wedding reception at the Chateau Louis Hotel. We had a fabulous time getting to know these two and their wedding day was an absolute blast from beginning to end. It was a day filled with plenty of laughs and a few tears. We both started the day photographing Larysa & Dylan getting ready – Bruce with the girls and Sarah with the guys. One of our favourite things during getting ready is when our couples give each other gifts. Larysa gave Dylan an awesome watch and Dylan surprised Larysa with a really cool bike. If we'd had more time I'm sure Larysa would have taken it out for a spin but we had to get to Saint Josaphat's Cathedral for their ceremony.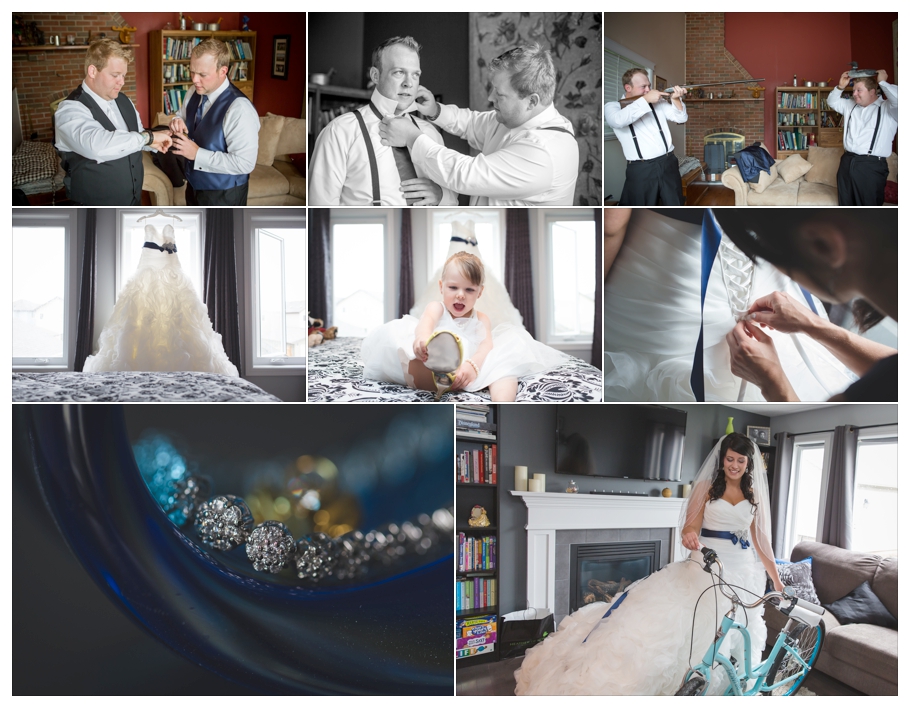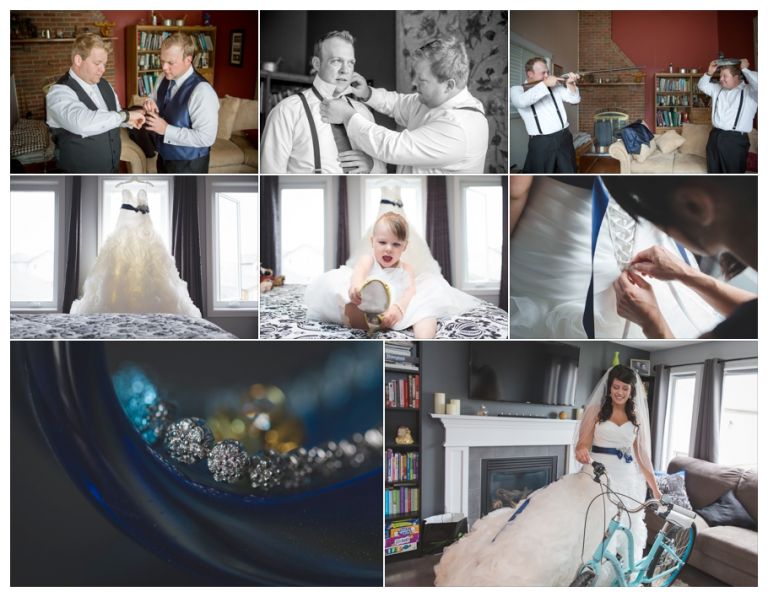 We drive past it all the time but this was our first time photographing a wedding at St. Josaphat's and it's a beautiful church inside with very ornate decorations and paintings.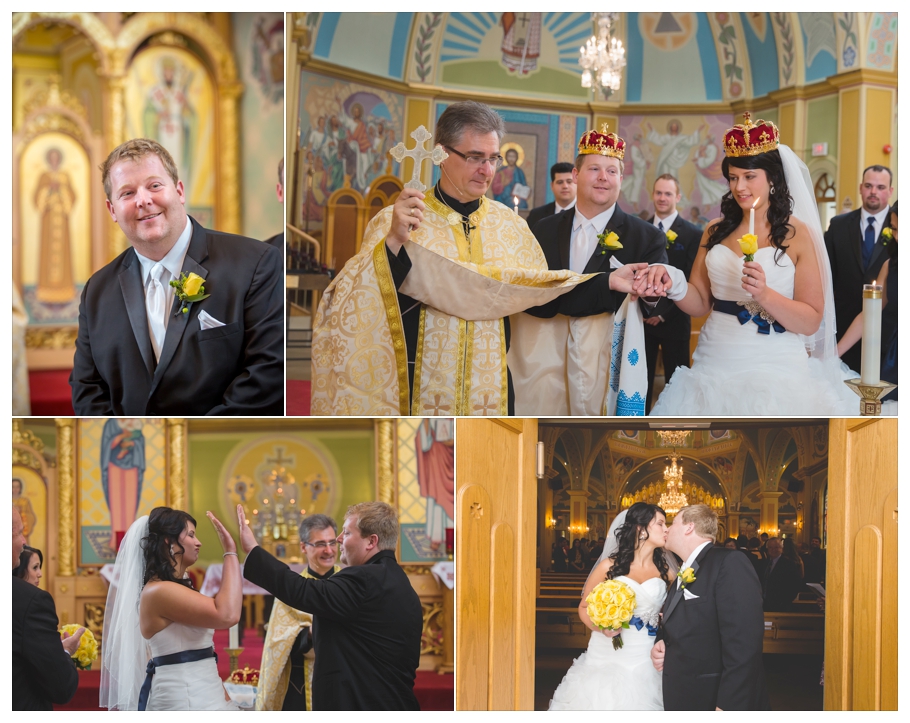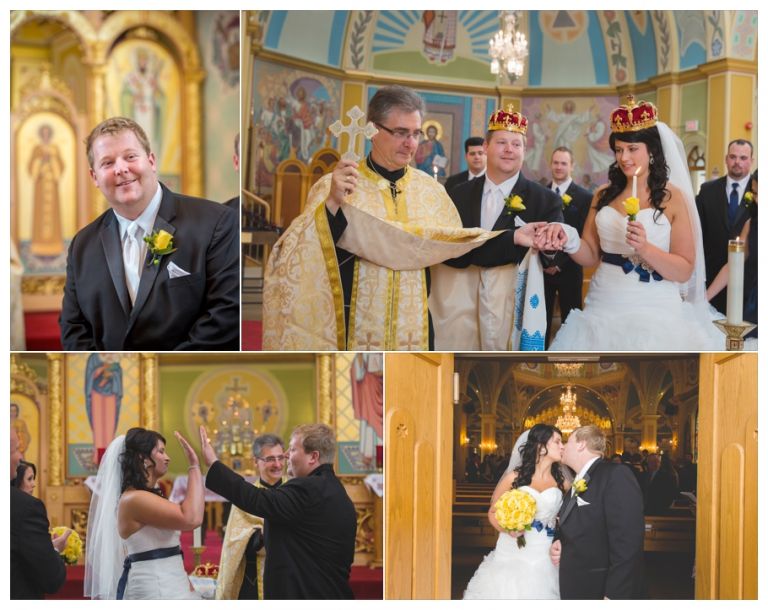 After the ceremony, we headed down to the Muttart Conservatory for photographs with Larysa & Dylan's family and the bridal party. We were also joined by the bride & groom's beautiful German Shepard. The weather held out for the most part and we only had to duck under trees for cover a couple of times.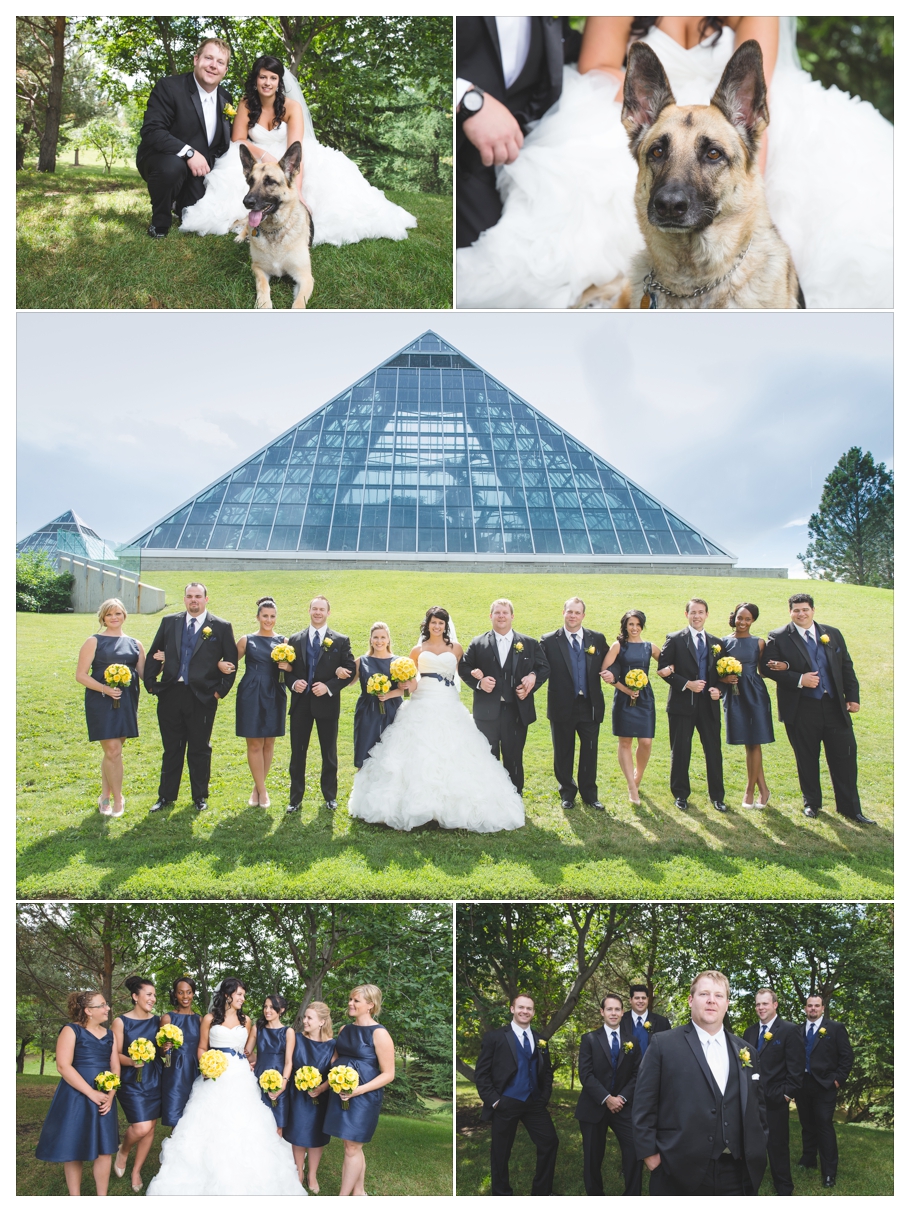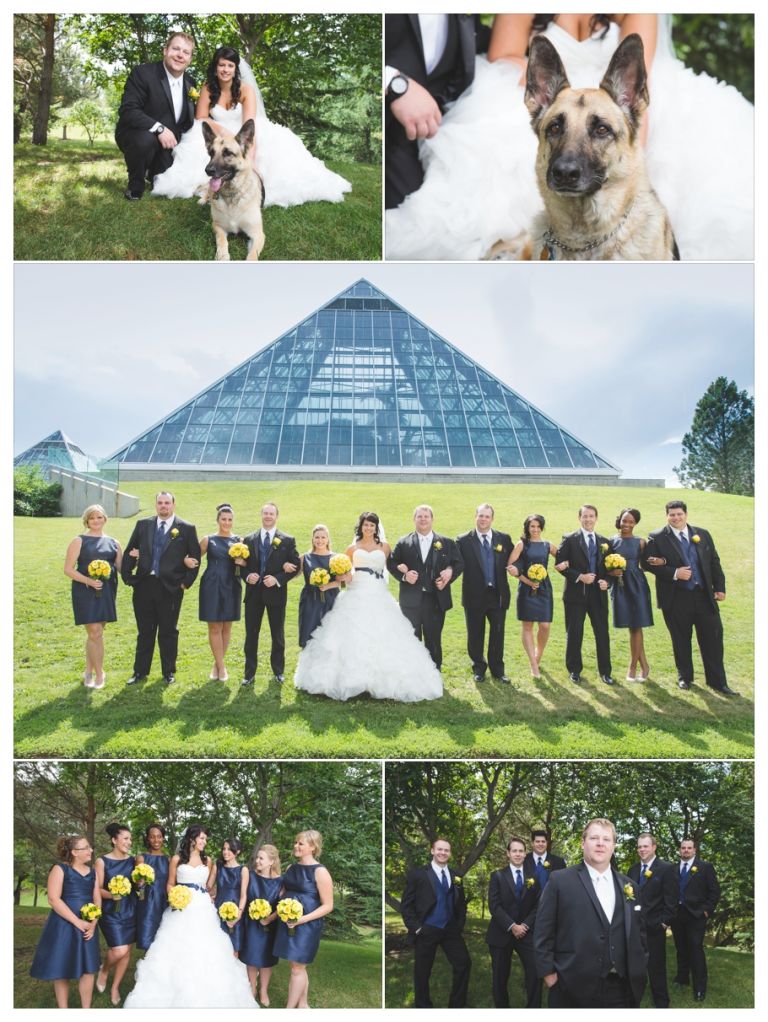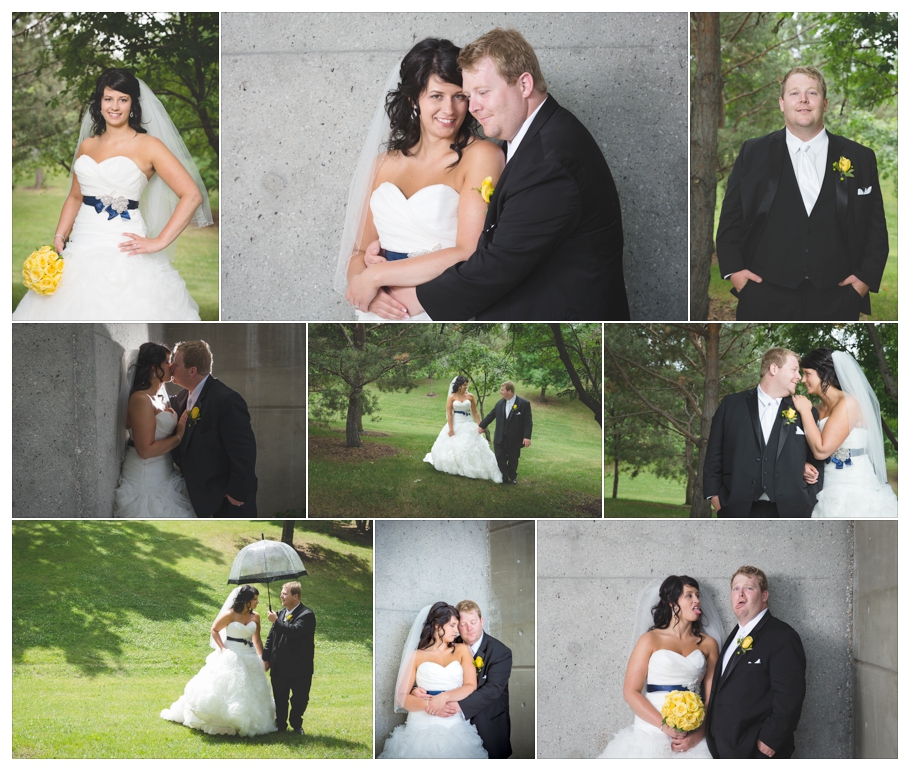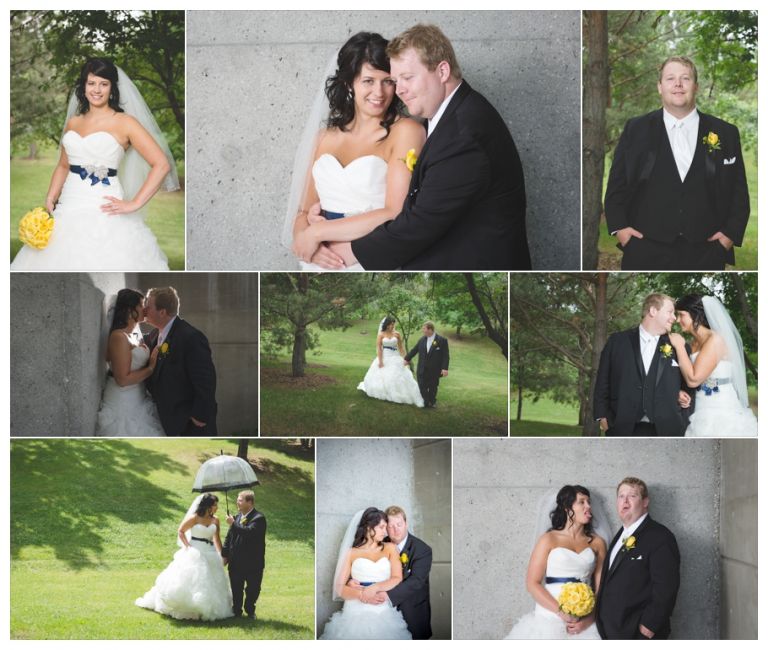 After photos at the Muttart, the bridal party headed to MKT to enjoy a few refreshments and we took the opportunity to do a few more photographs with the wedding party and happy couple.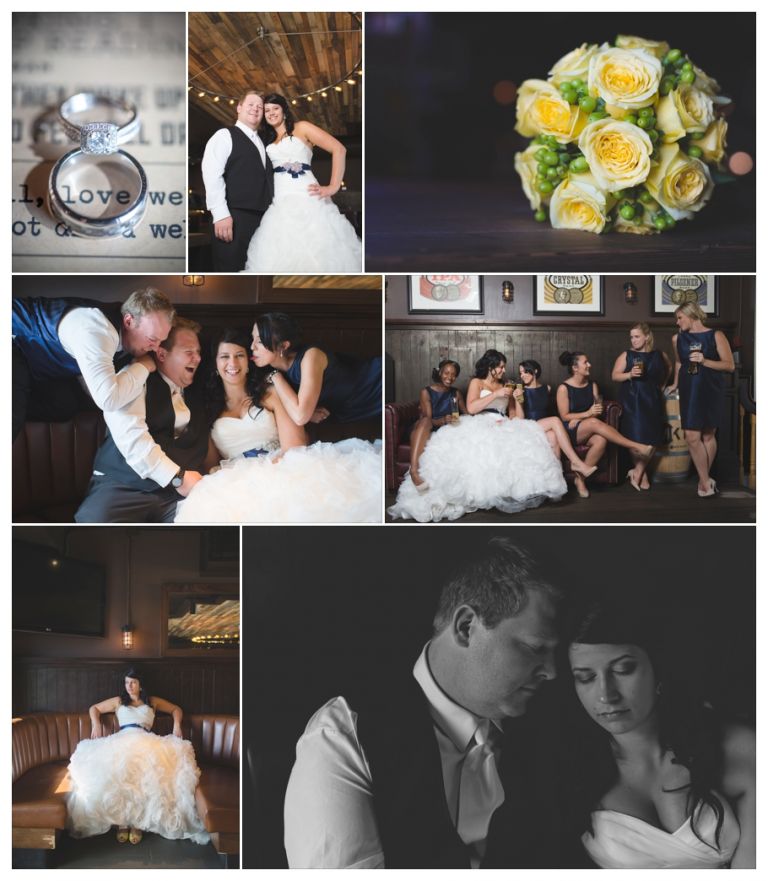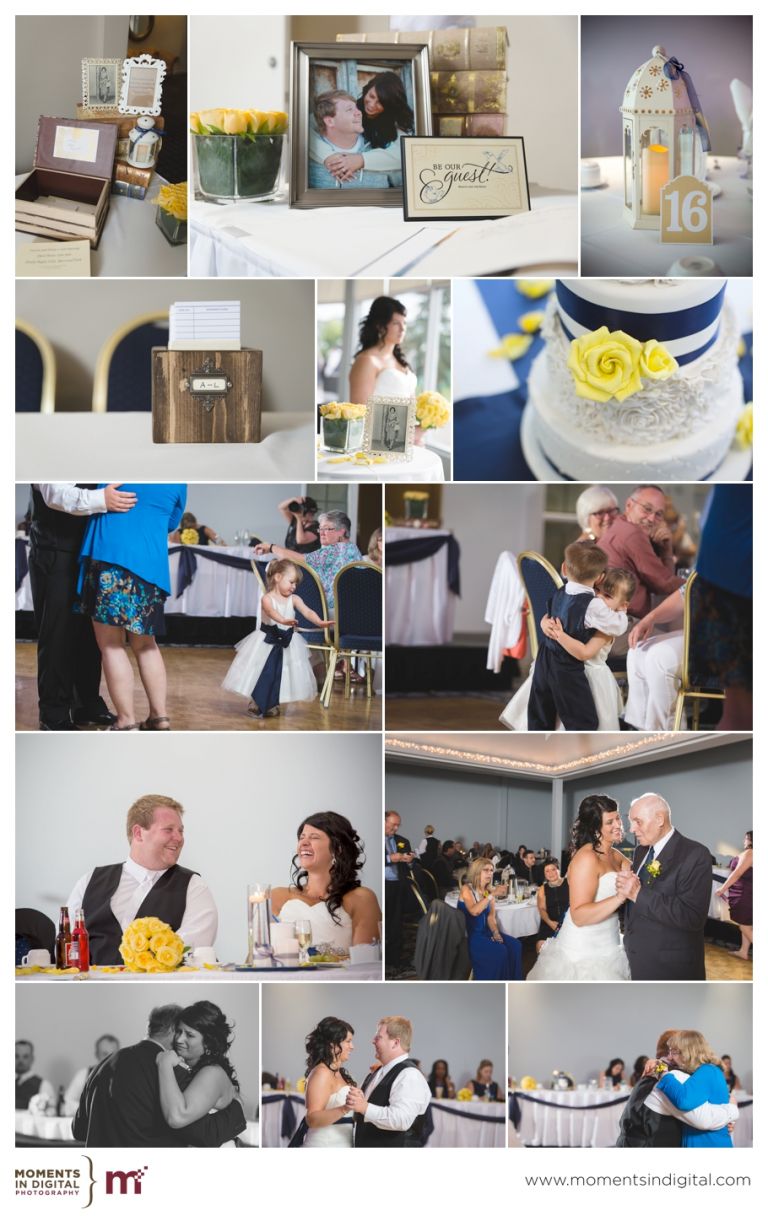 From there we headed to the northside for their wedding reception at the Chateau Louis Hotel. Larysa & Dylan love to read and incorporated some personalized decor including a library-themed seating chart complete with old school sign out cards that you'd find in the back of your library books.
Larysa & Dylan, thank you again for choosing us to photograph your wedding and we hope you enjoy your sneak peek. We can't wait to share the rest of your photographs with you.