We're excited to share a sneak peek from Alex & Shane's recent wedding in Edmonton. This is a bittersweet post for us because we've had the unique pleasure of photographing all three England sister's weddings. Five years ago we first met the Englands when we photographed Alyssa & David's wedding. In 2015 we photographed Megan & Eric's wedding and then in 2016 we photographed David's sister Daryll & her husband Mike's wedding.   Last year, Alyssa was a bridesmaid & David was the MC for Kim & Tyler's wedding & this year it was Alex's turn to tie the knot. Being the final daughter in the family to get married, it seems like it won't be a summer wedding season if we don't get to spend time hanging out with them and their families. This wedding was also a special one because Alyssa & David's little girl Grace was the flower girl and despite some health issues, Alyssa, Megan, & Alex's Baba was also able to make it to the ceremony see her final granddaughter get married.
Alex & Shane's ceremony was held at Dayspring Presbyterian Church in Edmonton. To nobody's surprise, the rain forced us to stay indoors for family photos before we headed over the University of Alberta for photos with the wedding party and the newlyweds. Fortunately, the rain let up for a few minutes which allowed us to get a few photos outdoors before we had to seek shelter again. Once bridal party photos were completed, we made our way out to Beaumont for their wedding reception at the Coloniale Golf Club.
Alex & Shane, thank you for trusting us to capture your wedding day. And thank you to the entire England family for including us in some of your family's most important moments. We are forever grateful to have had the opportunity to work with you. Now we'll just have to see if we're still photographing weddings when it's Grace's turn to get married…lol.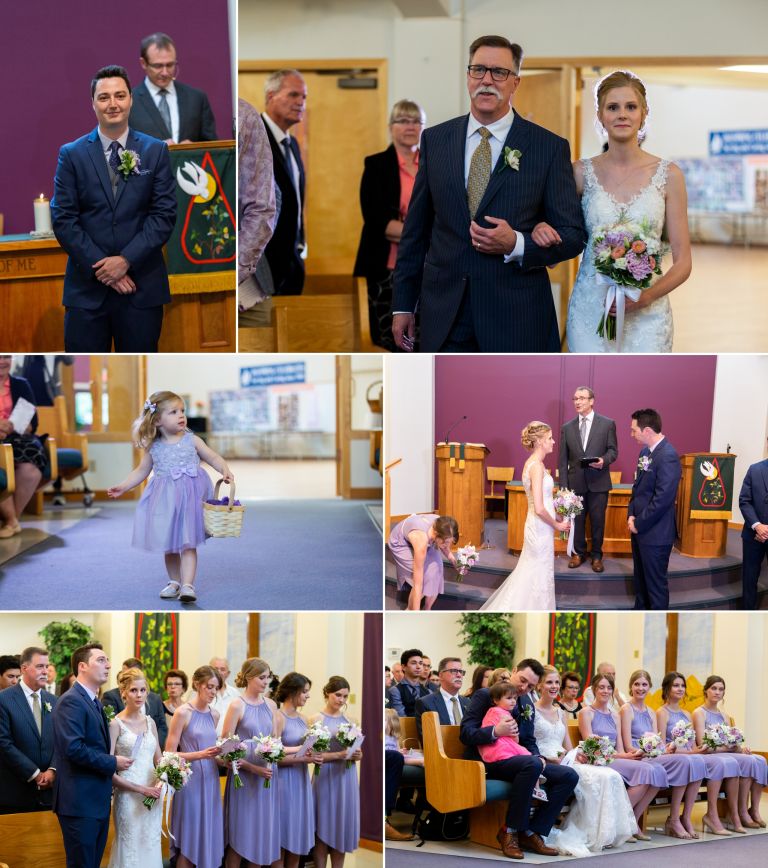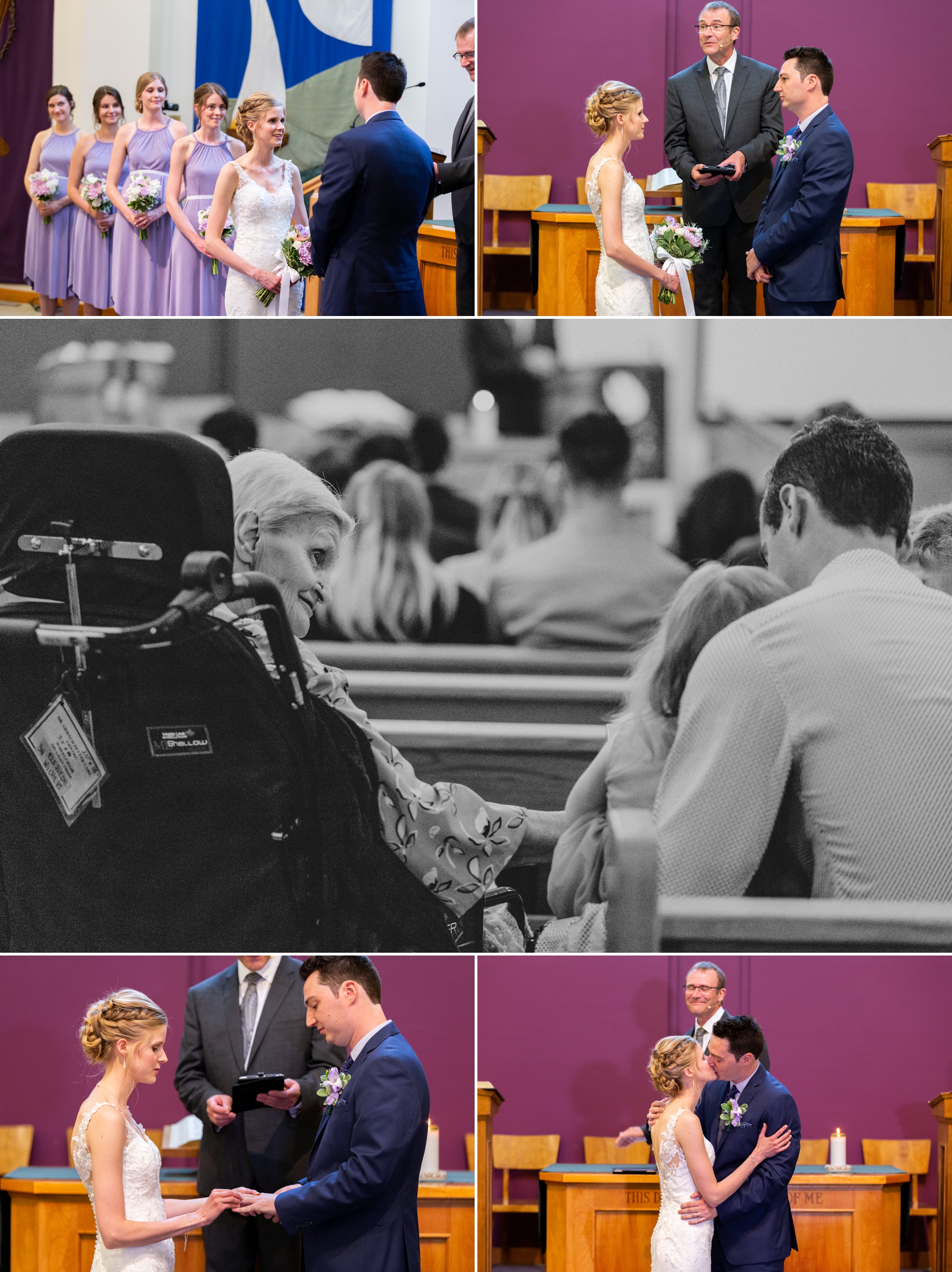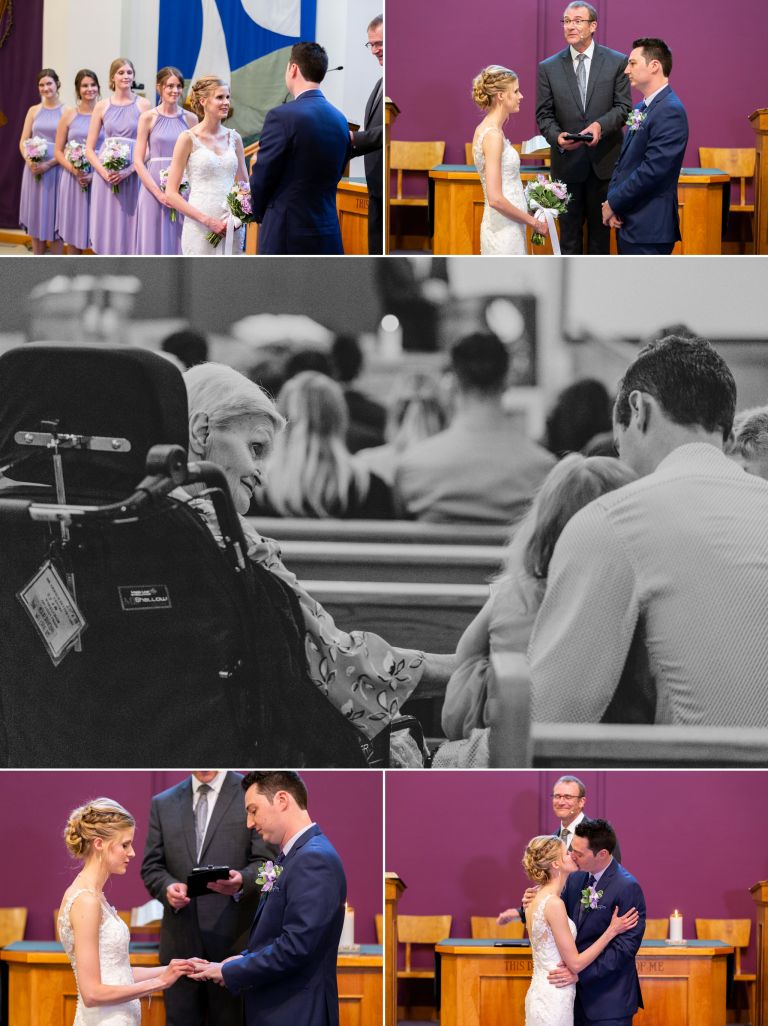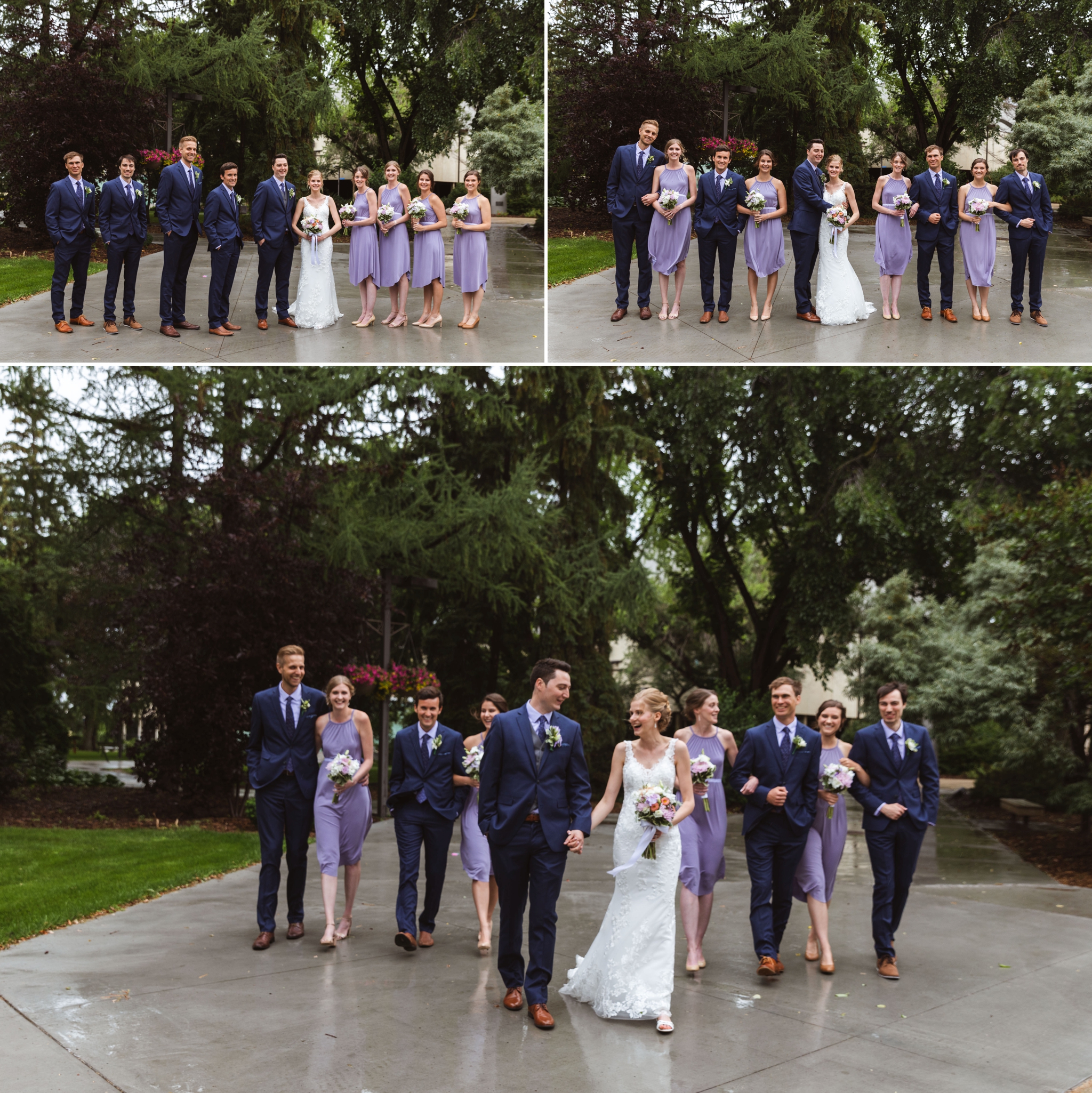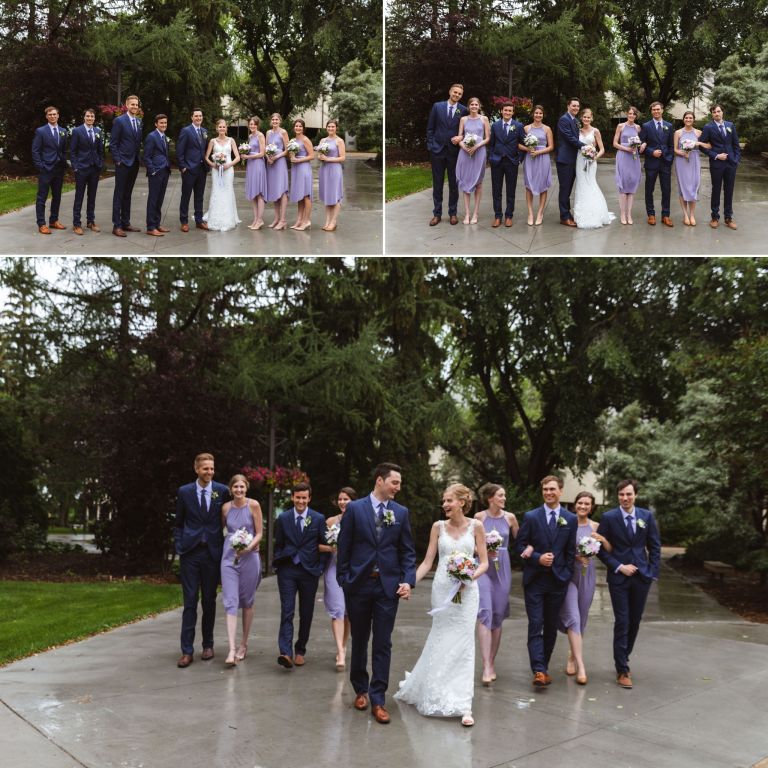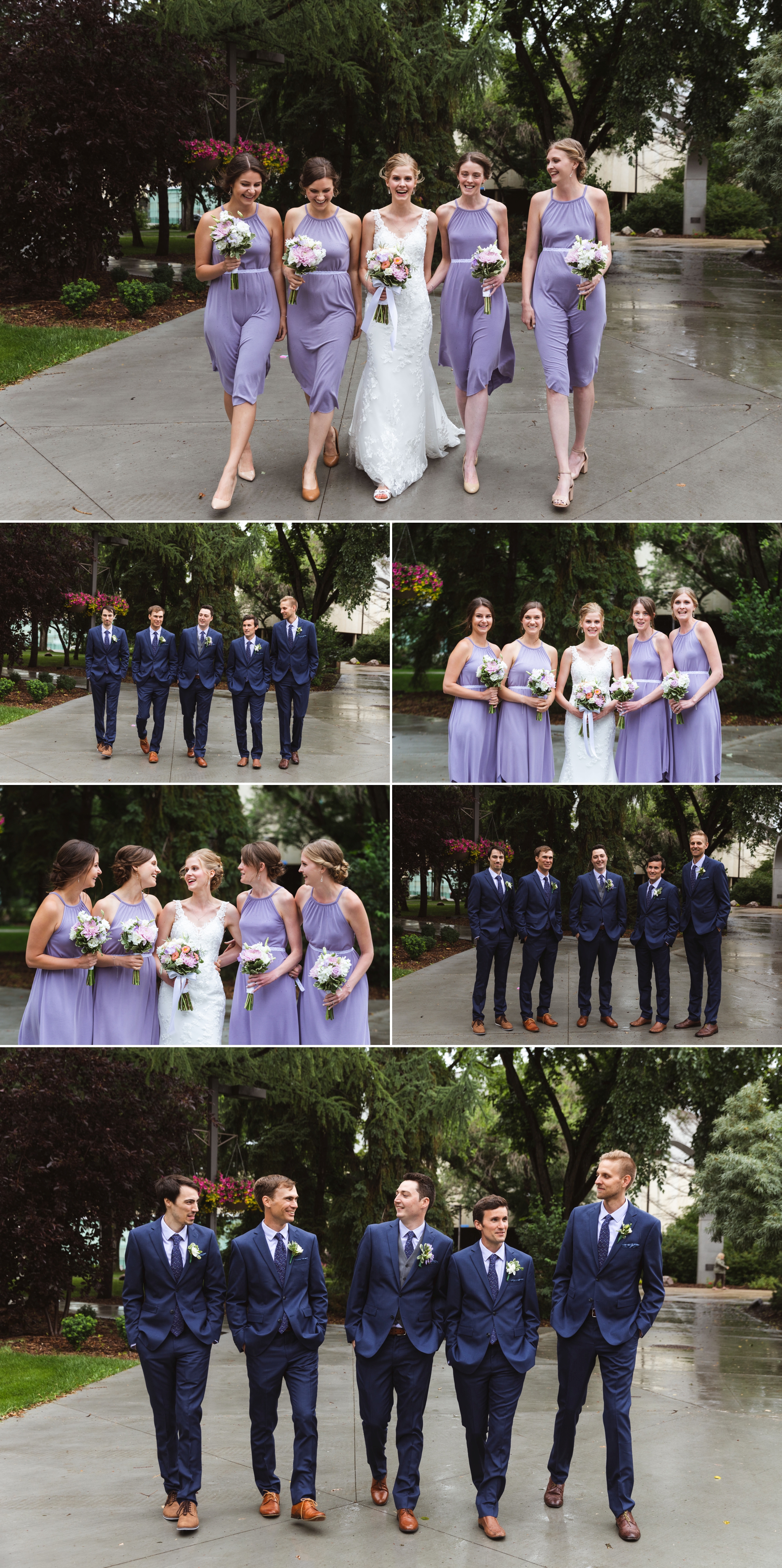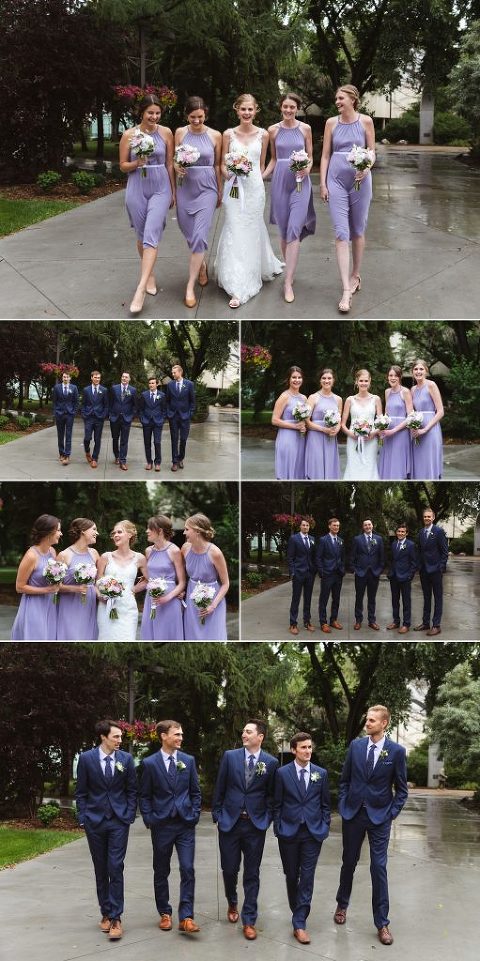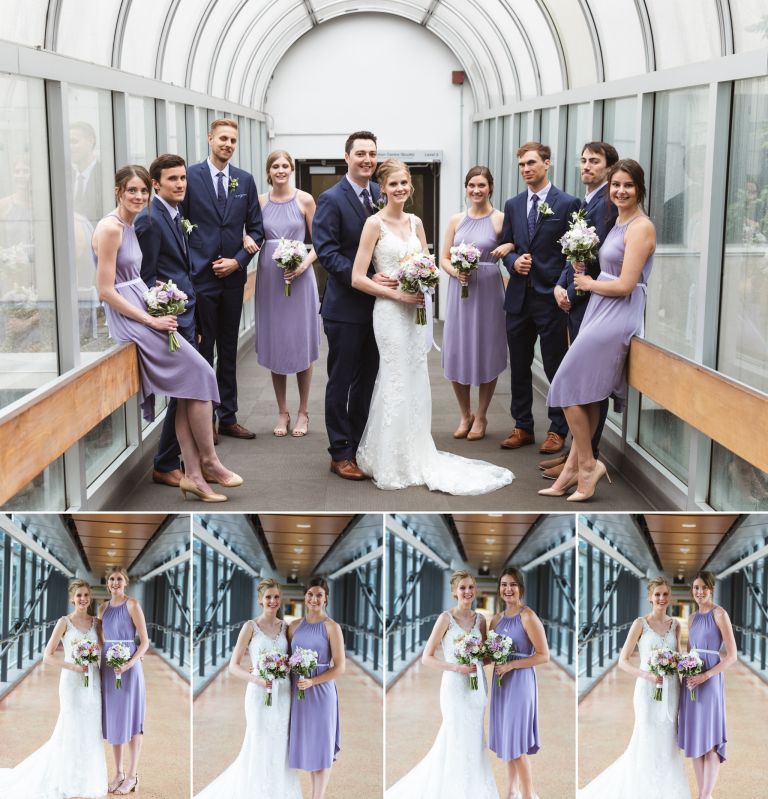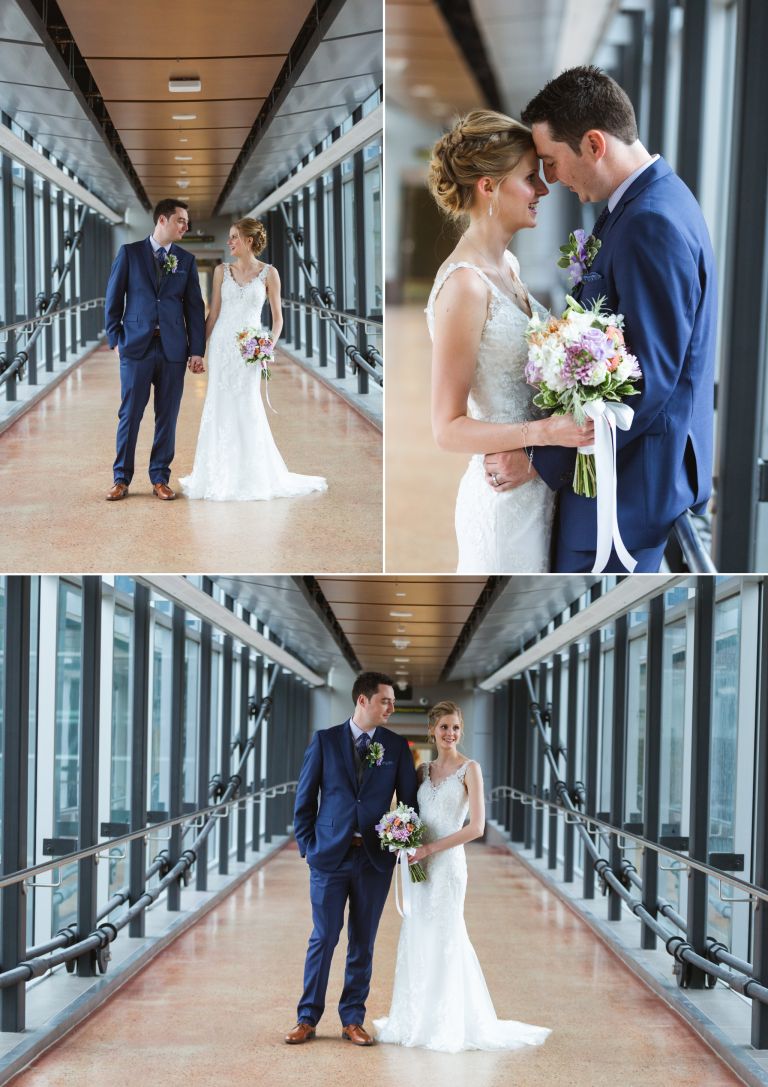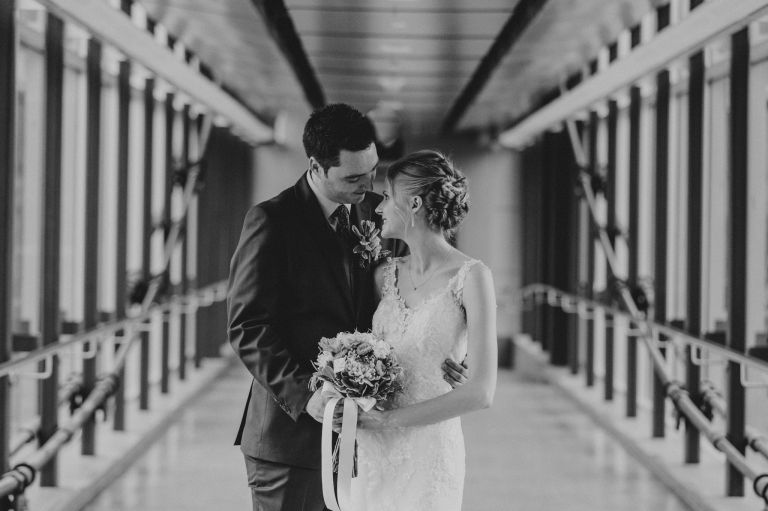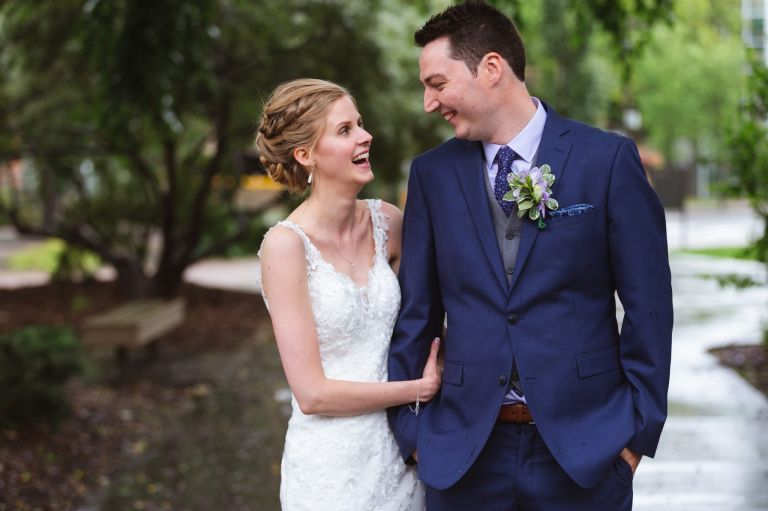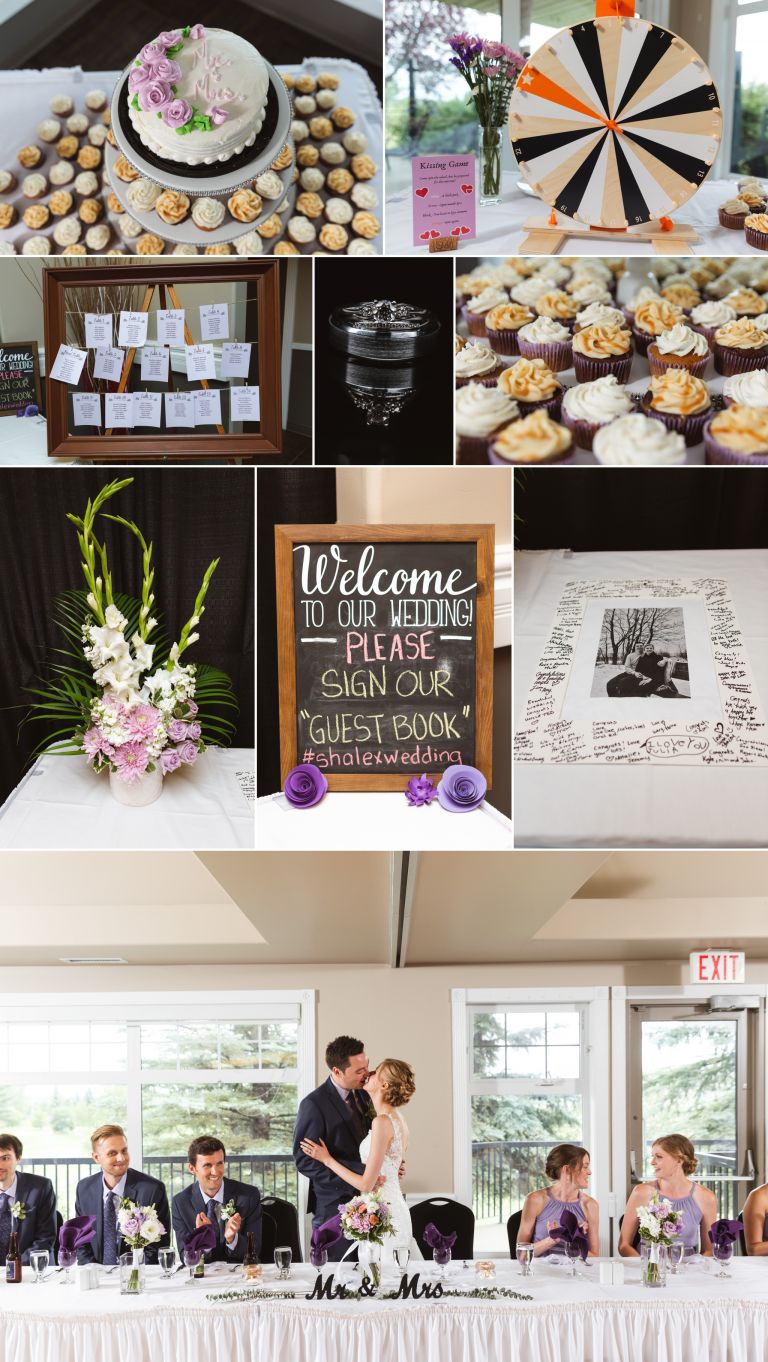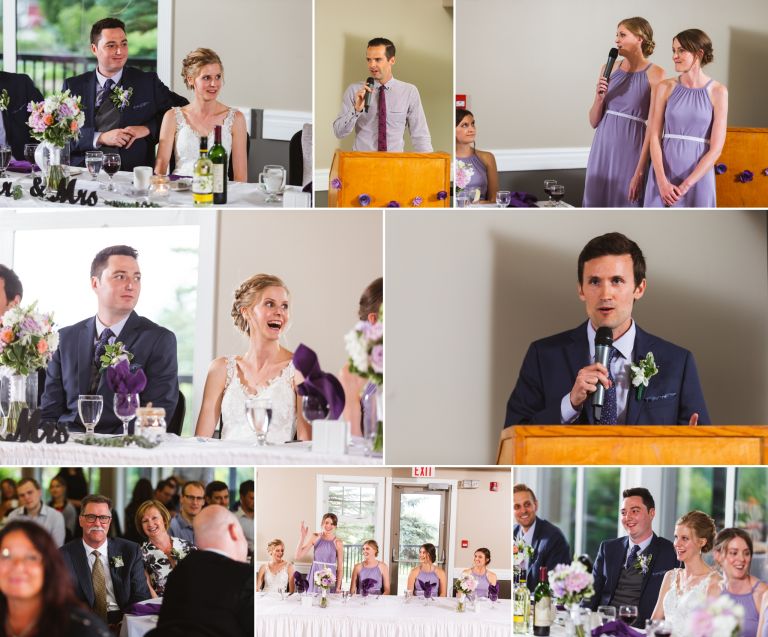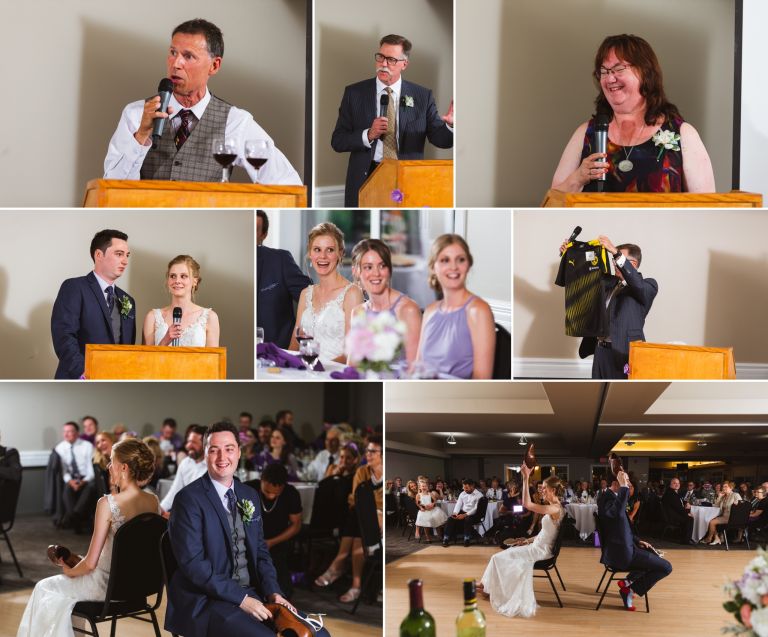 Once again a huge shoutout to all of the fabulous wedding vendors who helped bring Alex & Shane's big day to life.