Amanda & Andy's New Year's Eve Wedding at the Matrix Hotel was the perfect way to cap off another great season of wedding photography in Edmonton. We knew when we first met Amanda & Andy that we would hit it off and that spending New Year's Eve would them would be a lot of fun.
The day started out with the girls getting ready at the Matrix Hotel while the guys enjoyed some board games at Amanda & Andy's house in Sherwood Park before they got dressed. Since their wedding ceremony was taking place later in the afternoon, the plan was to do a first look at the hotel and then take the majority of their wedding photos prior to the ceremony since it would be too dark outside for photos afterward.
Heather & Stephanie from Blush Artistry were awesome to work with and they did such a great job on the hair and makeup for Amanda and her bridesmaids. I loved that when I first arrived I found Amanda calmly sitting in a chair enjoying a hot beverage out of her Justine Ma "Calm The Fuck Down Mug". Once hair and makeup was done, it was time for Amanda to get into her gorgeous Hayley Paige wedding dress from Delica Bridal. Meanwhile, the guys donned their tuxes from Derks and made their way to the Matrix Hotel to meet up with the girls. Amanda & Andrew wanted to do a private first-look so we decided to keep it simple and did the first look in their suite at the hotel. Once their first look was done, we headed downtown for some urban photos at an abandoned warehouse and then into the River Valley for some outdoor photos in the snow.
Once photos were done, we headed back to the Matrix Hotel for their ceremony and reception which included a fun photo booth and an amazing dessert bar. We had so much fun ringing in the New Year with the newlyweds and their friends and family and for the first time in awhile, we stayed long enough to shut down the party.
Amanda & Andrew, thanks again for inviting us to capture your day. Enjoy this sneak peek from your New Year's Eve wedding.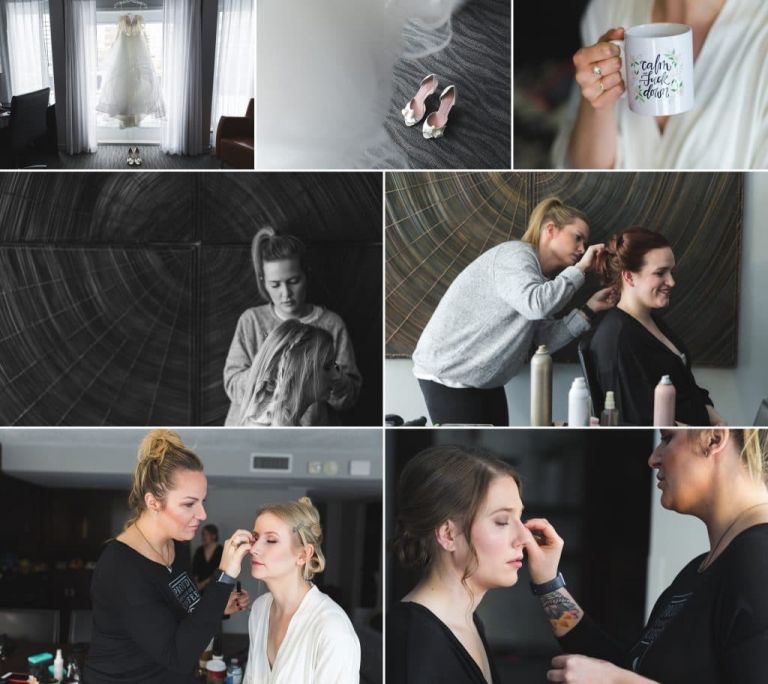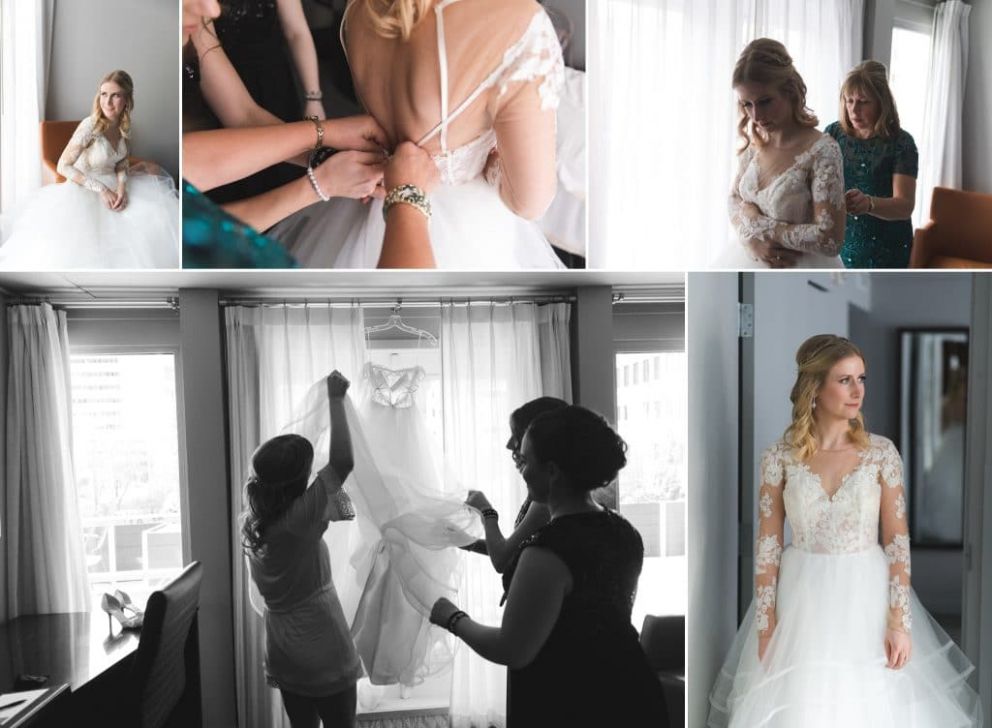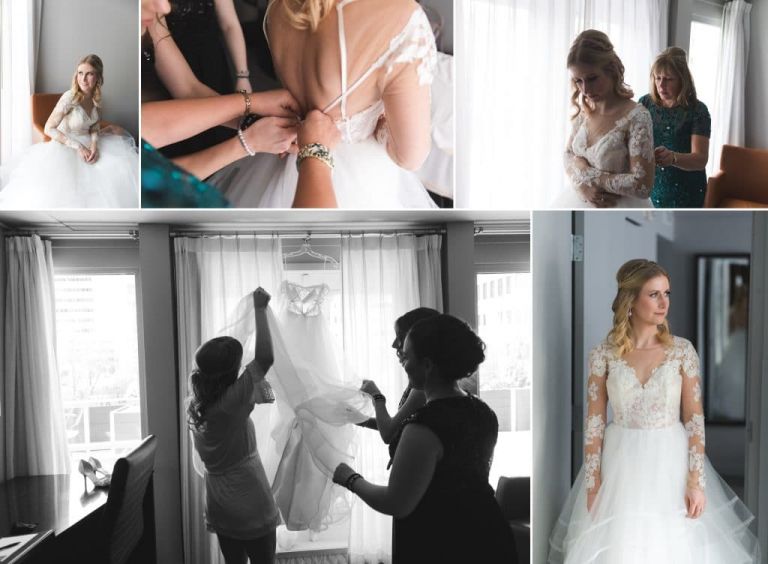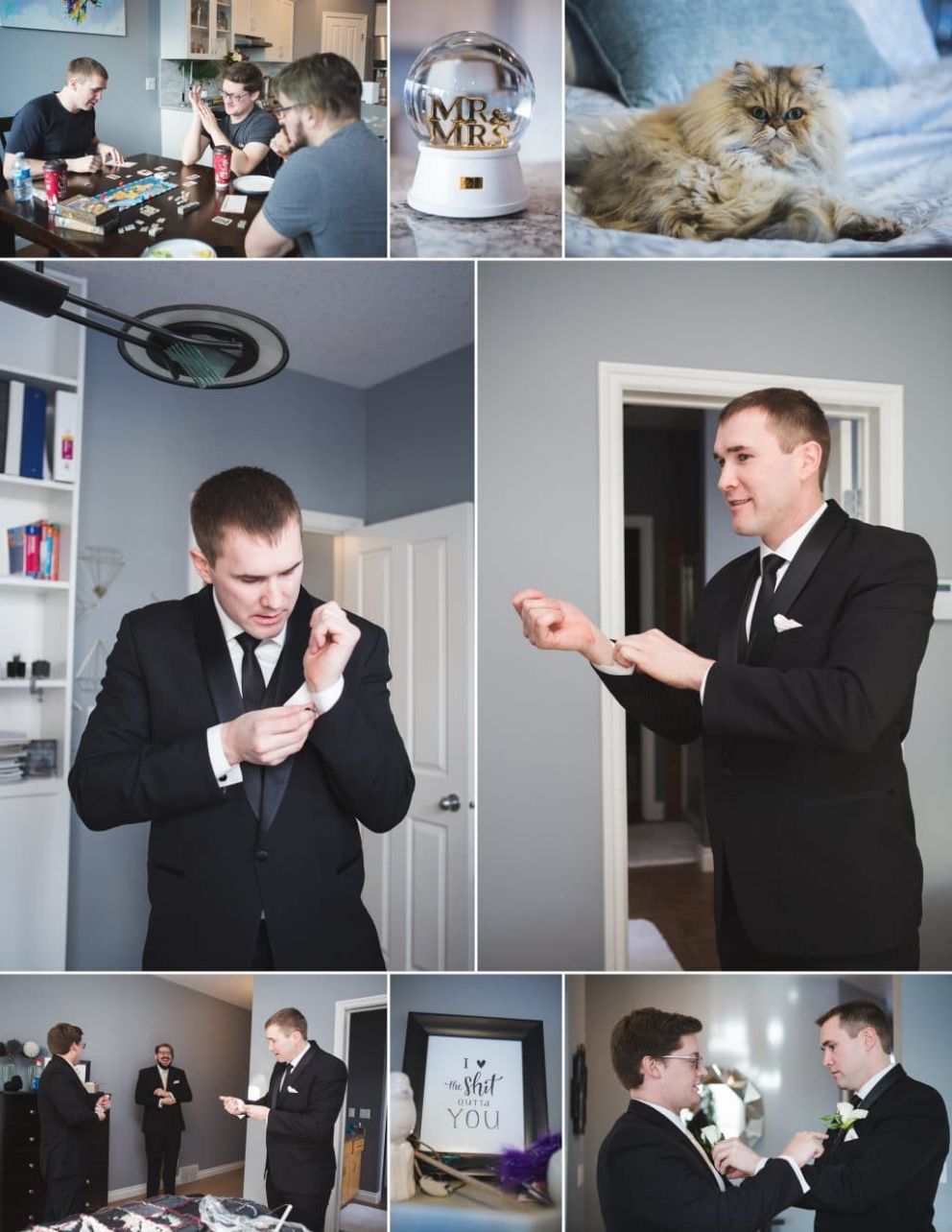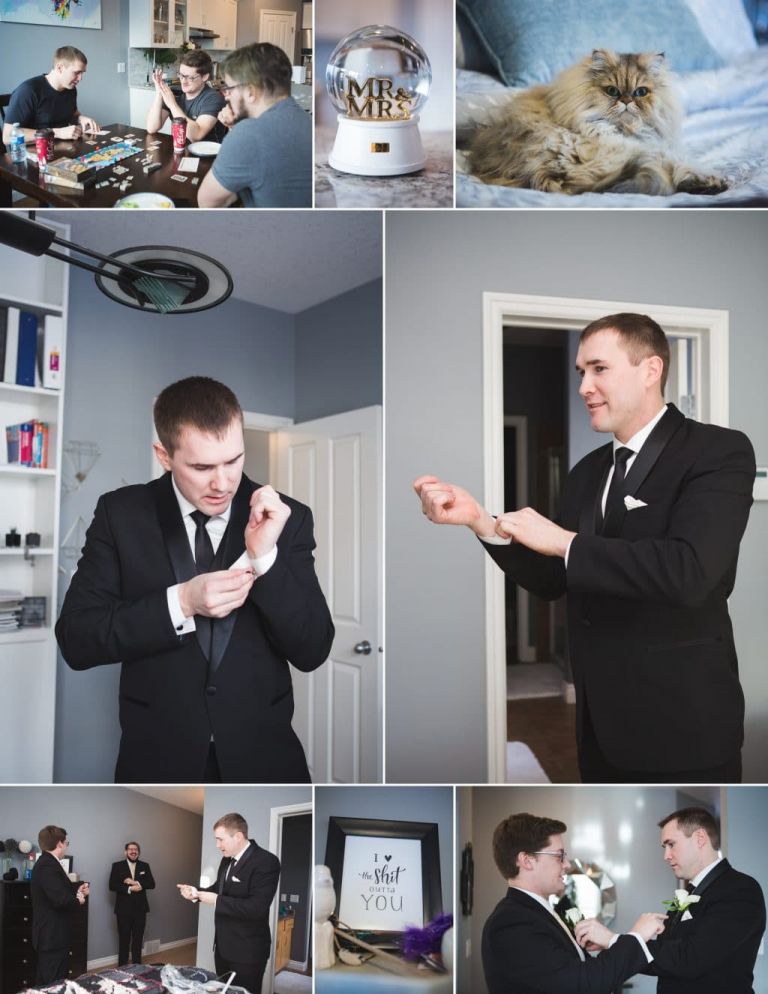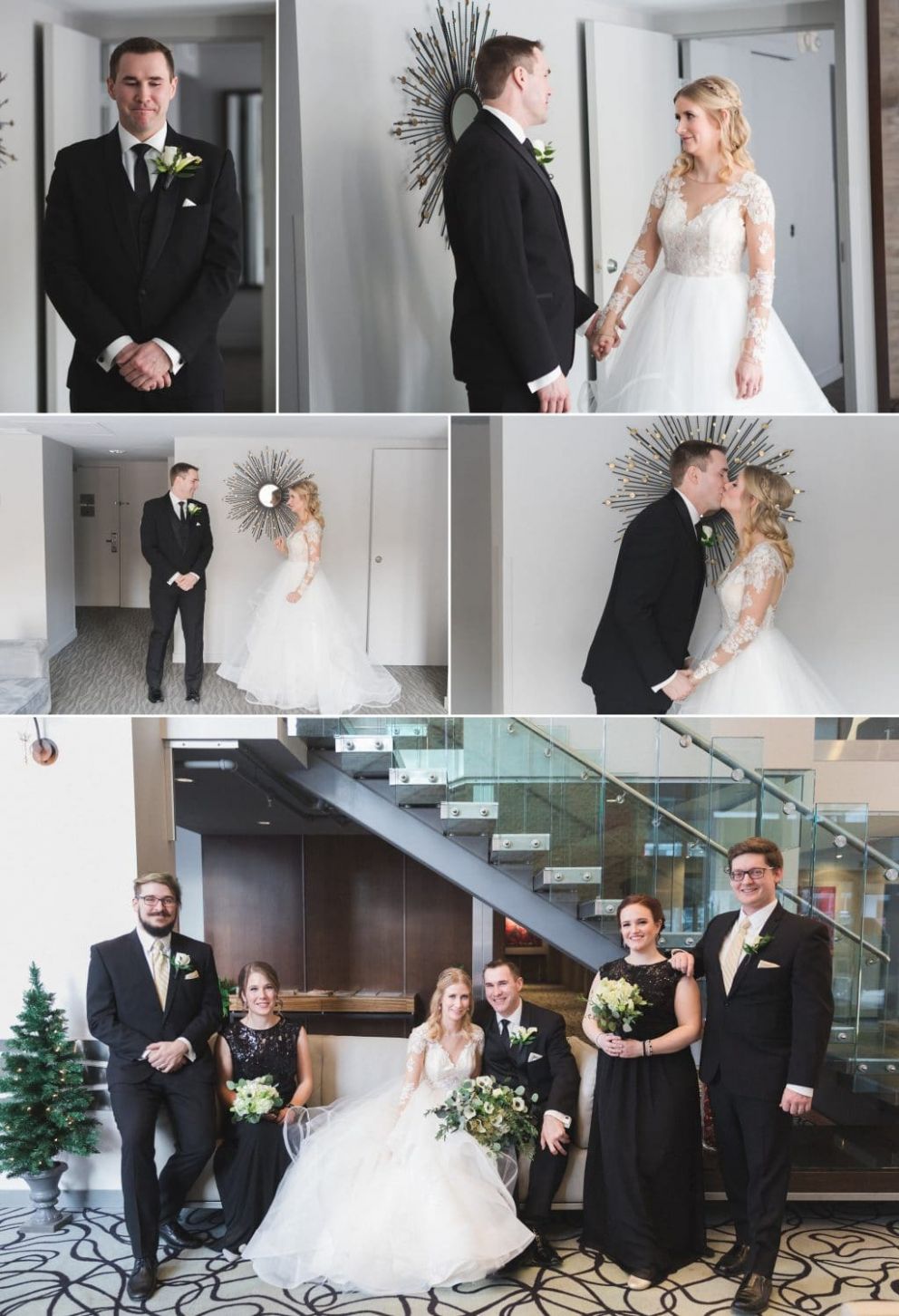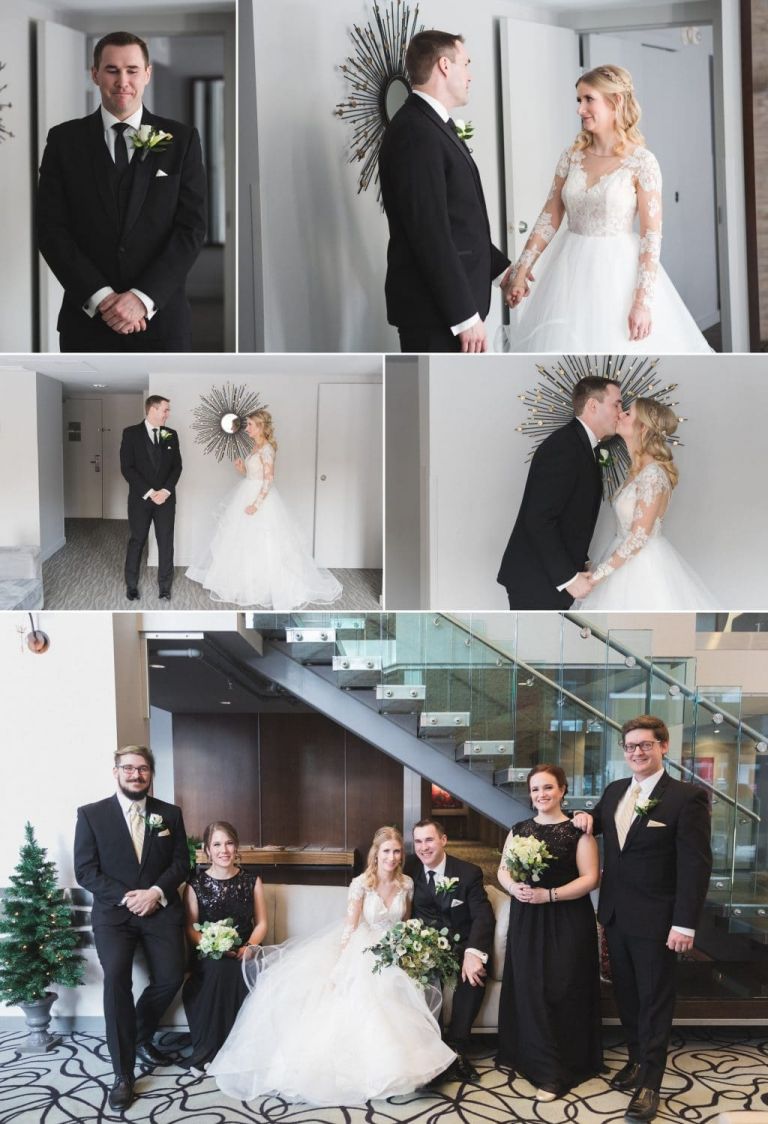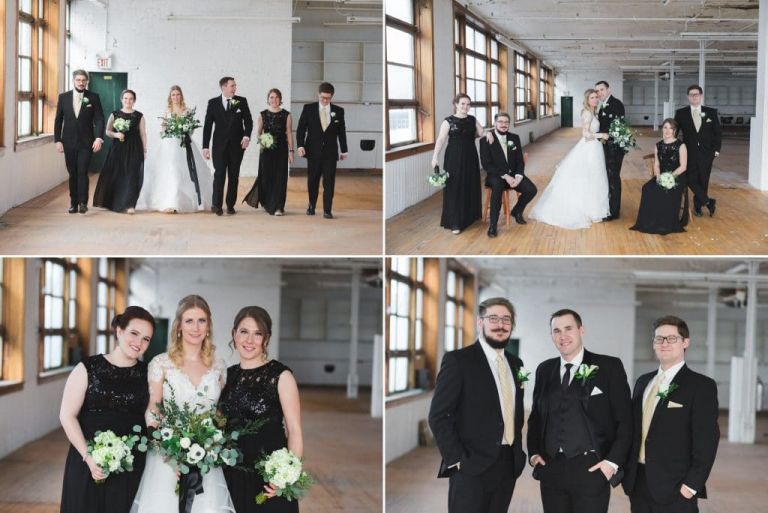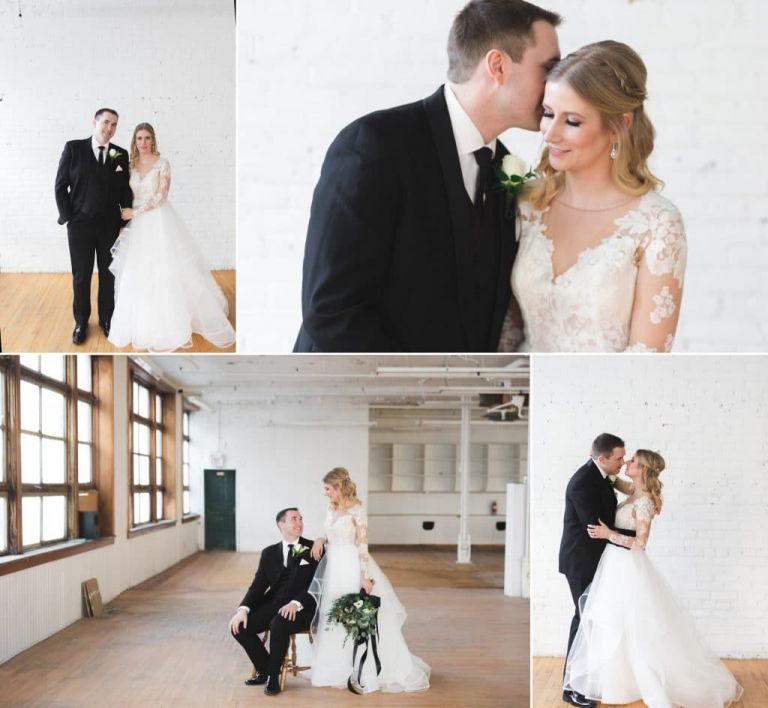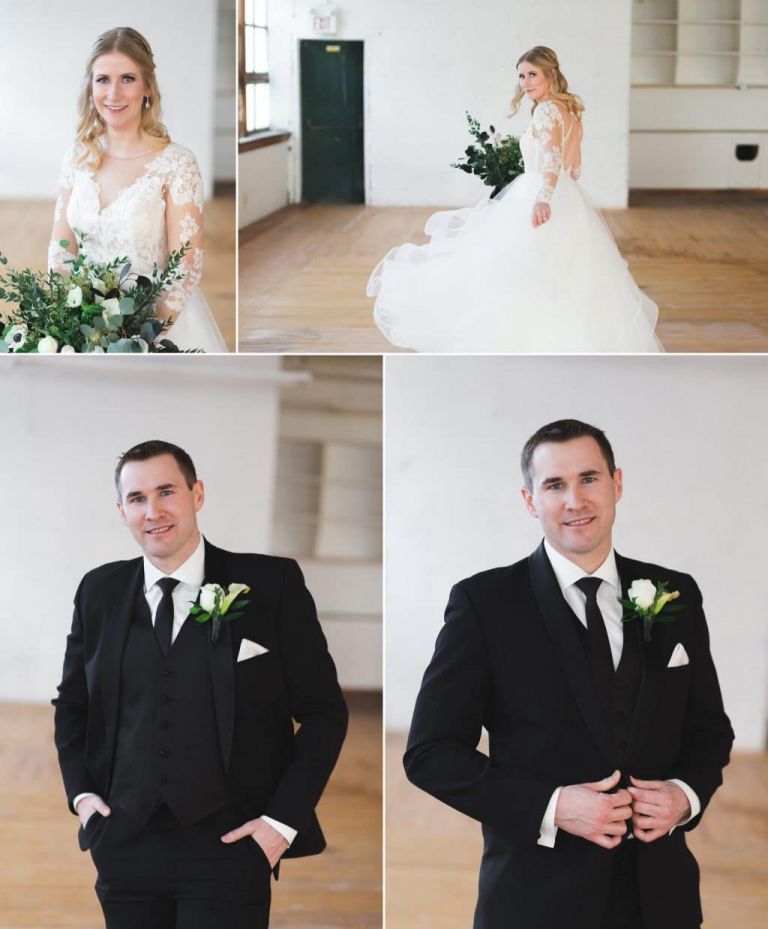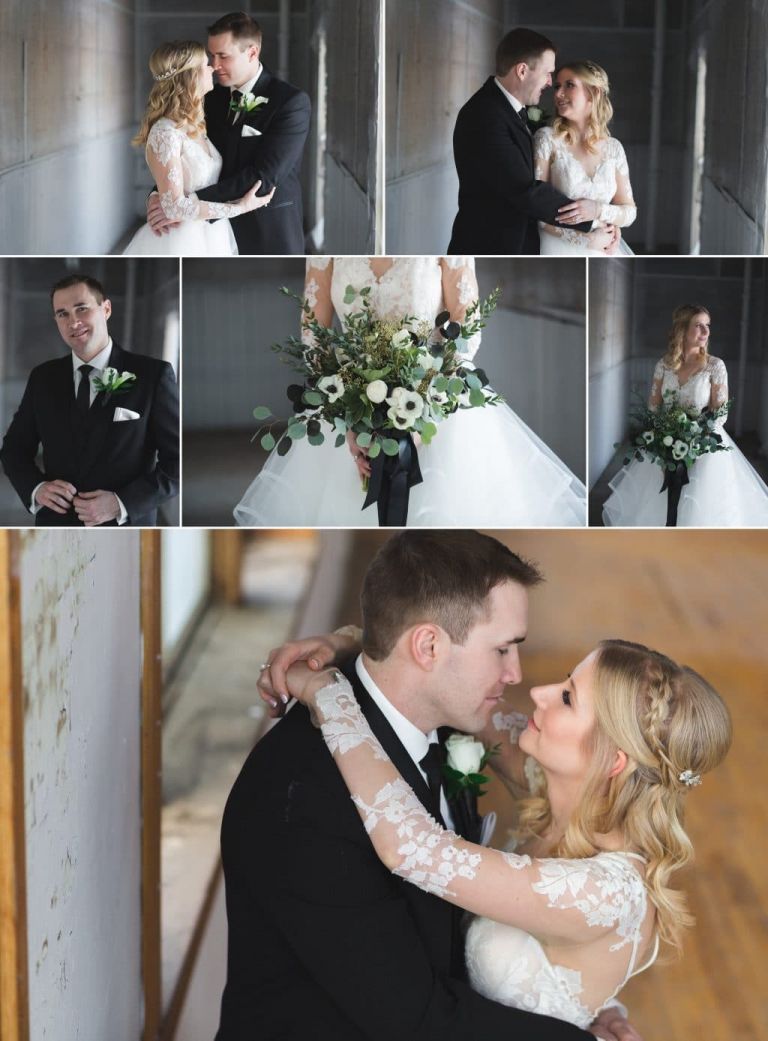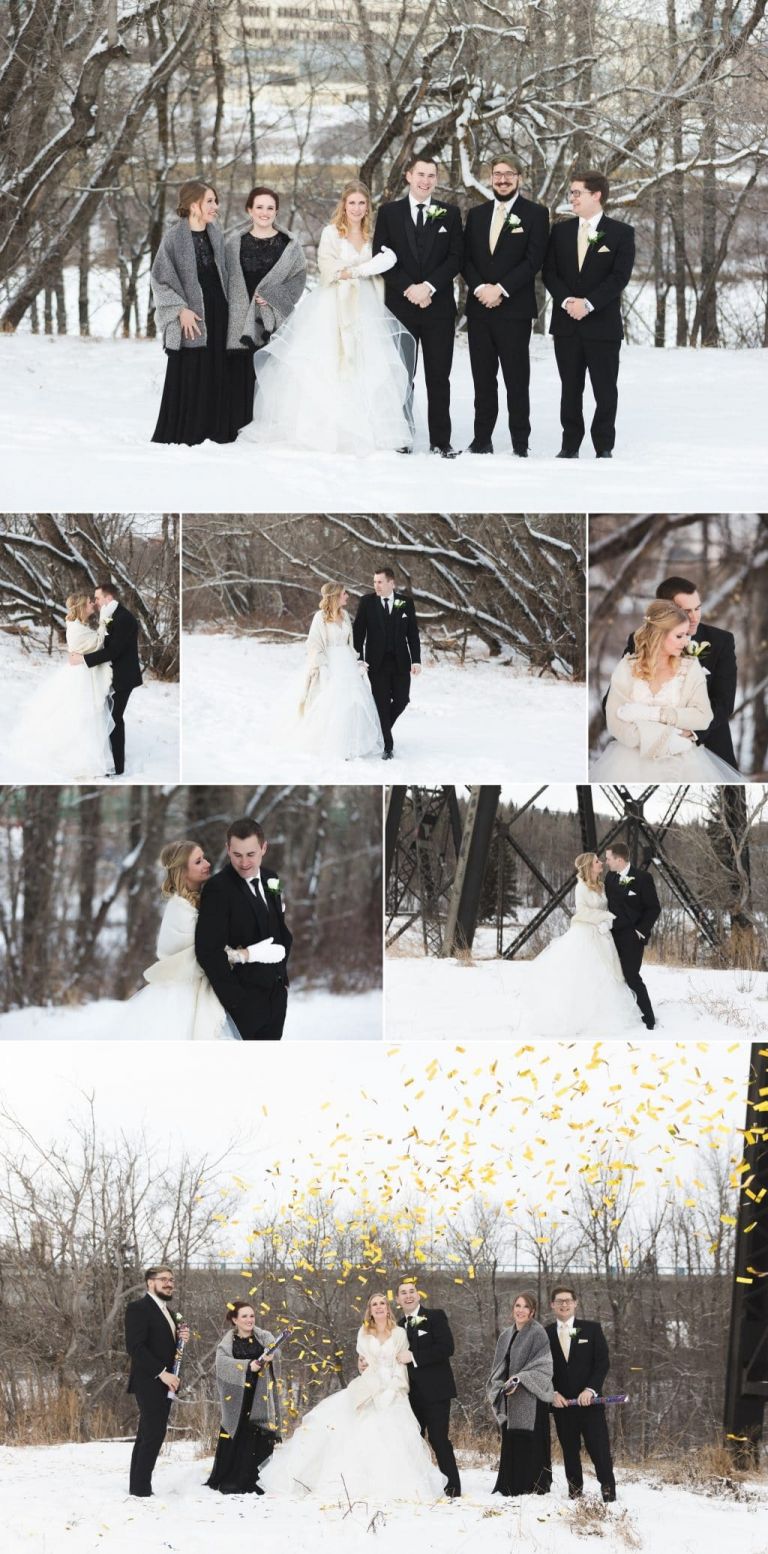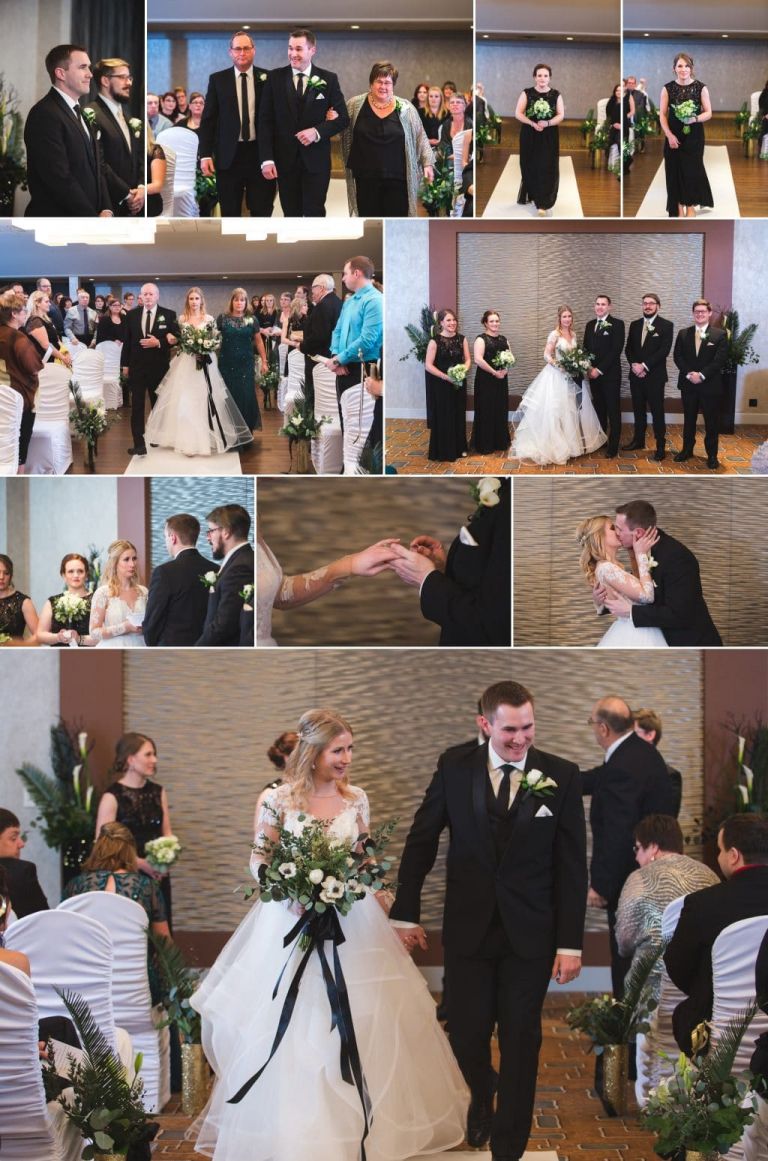 Thanks also to all of the other great vendors who we worked with including: