And the next celebrity chef is…..drum roll….Breakfast Television's very own – Bridget Ryan! If you've been following the blog, you'll know that I've been photographing a promotion for Delux Burger which features a local celebrity's burger on the menu for an entire month. For September, the celebrity is none other than the fabulous and fun Bridget Ryan. Bridget is the second celebrity chef from Breakfast Television following in the footsteps of fellow BT host Ryan Jespersen and his amazing Thai One On burger which was actually the very first celebrity burger of the promotion. We met up at the new Delux location in West Edmonton Mall for the photo shoot and to sample her creation which will be featured on the menu at both locations throughout the month of September. Did you also know that Delux in WEM has a take-out window?
Bridget's Burger is a twist on the classic bacon mushroom burger featuring mouth watering boar bacon, fresh portabello mushrooms, vine ripened tomatoes, and crispy lettuce. Be sure to stop by and check it out. You can catch Bridget on Breakfast Television, weekday mornings from 7-9 and you can also follow Bridget on Twitter along with her fellow host Ryan Jespersen. You can also follow Delux Burger for daily specials and other juicy details. Here are a few photographs from our shoot.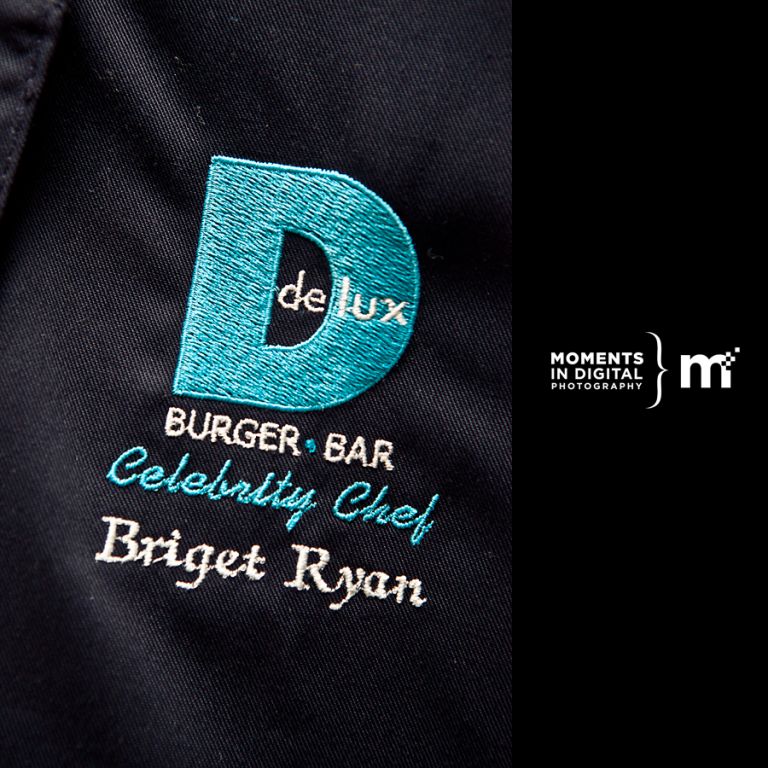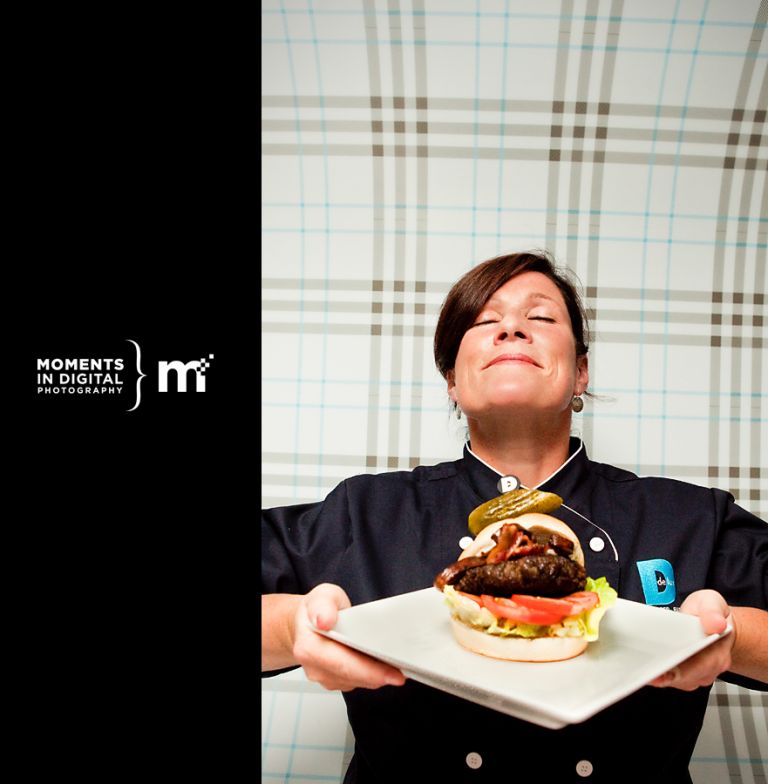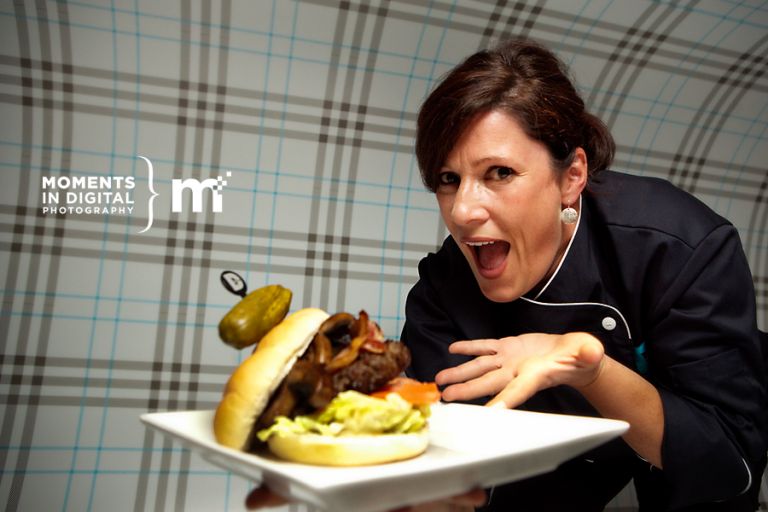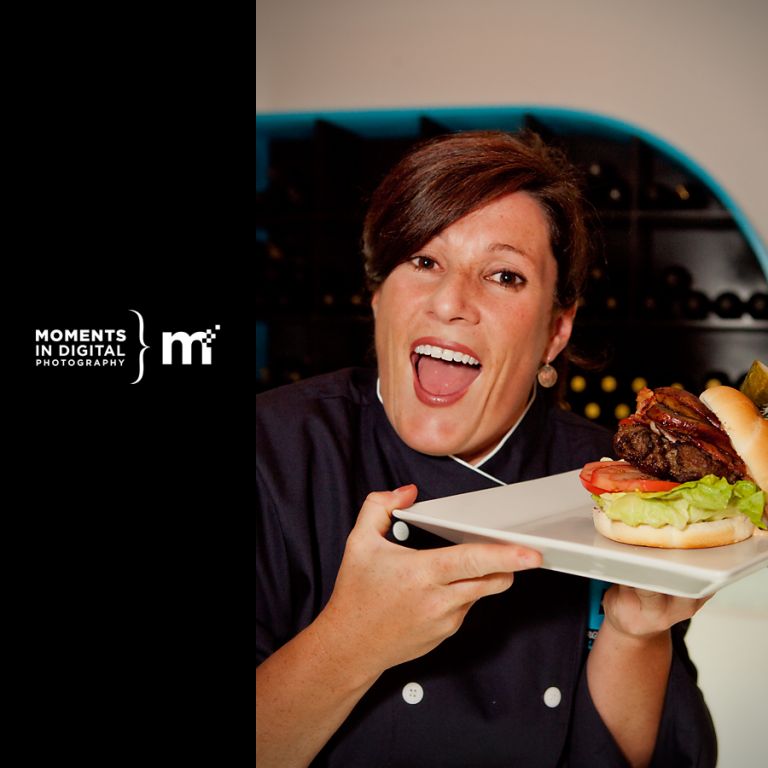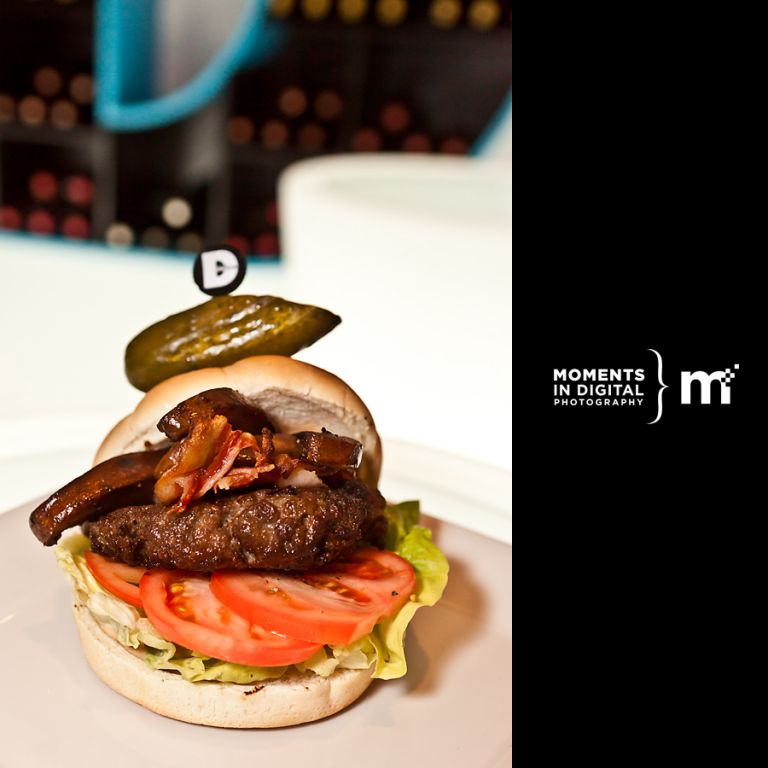 And for the keen eyed observers of my blog, you may notice my brand new logo on these images! Yes it's finally finished and I'll be posting more about my new branding soon. I will also start to use it across my website and blog once I get through September and have some free time to start implementing it. In the meantime, I'd love to hear your comments on the new logo.