Last Saturday was a bittersweet day as Sarah and I photographed our last wedding of the 2010 Edmonton wedding season when we captured Hunter & Rod's special day. It seems like just a few months ago that we were gearing up and getting ready for a busy wedding season and now it's all over and we start to plan for next year. While we are looking forward to a few months off over the winter it's sad to think that wedding season is over for another year. We couldn't have asked for a better end to the season than to photograph Hunter & Rod's intimate wedding on such an amazing fall day in Edmonton. As anyone who lives in Edmonton can attest, the weather gods haven't really delivered for photographers this year but Mother Nature made up for her mistakes by delivering a picture perfect fall day in the city for Hunter & Rod's wedding which was held at the beautiful Rutherford House on the grounds of the University of Alberta.
Our day started with photographs of the happy couple prior to the ceremony which I always love doing. I find that there is a special spark and nervous anticipation that exists between couples when they do their wedding photographs before the actual ceremony that just doesn't seem to be there once the 'I Do's' are out of the way. If you are a bride and groom planning your wedding for 2011, think about arranging your schedule to do photographs beforehand. You'll still get to experience that first look and seeing each other all dressed up and if you plan it right, it won't happen with the added pressure of all your guests staring at you as you walk down the aisle. It's great because you can take a few moments alone together to connect and reflect on what's about to happen before all the craziness begins. The other nice thing about doing photographs ahead of time is that after the ceremony is over you can head straight to the reception and get the party started and your guests don't have to wait around for several hours while take off to do photographs.
Hunter and Rod were so much fun to work with. Both of them were so relaxed during our time together and were constantly joking and laughing which resulted in some really great expressions and relaxed photographs. We headed down into the River Valley which was in it's full fall glory and found some great spots where the leaves were still attached the trees. The one thing about fall in Edmonton is that it only lasts for a few short weeks once the leaves start to change and normally all it takes is one or two windy days and all the leaves are on the ground. Look at how ridiculously good looking these two are!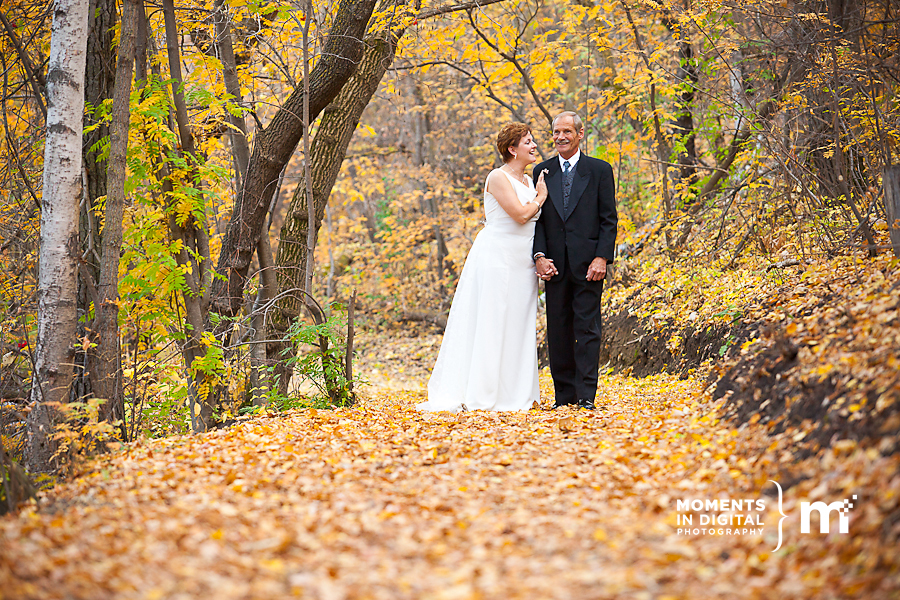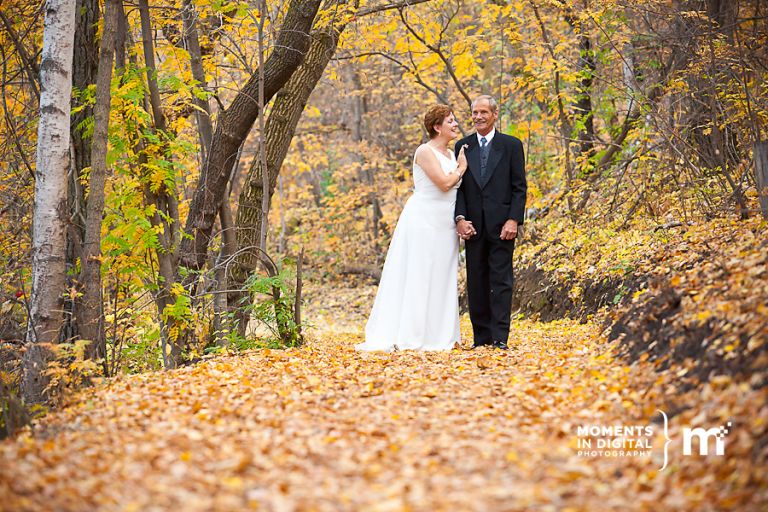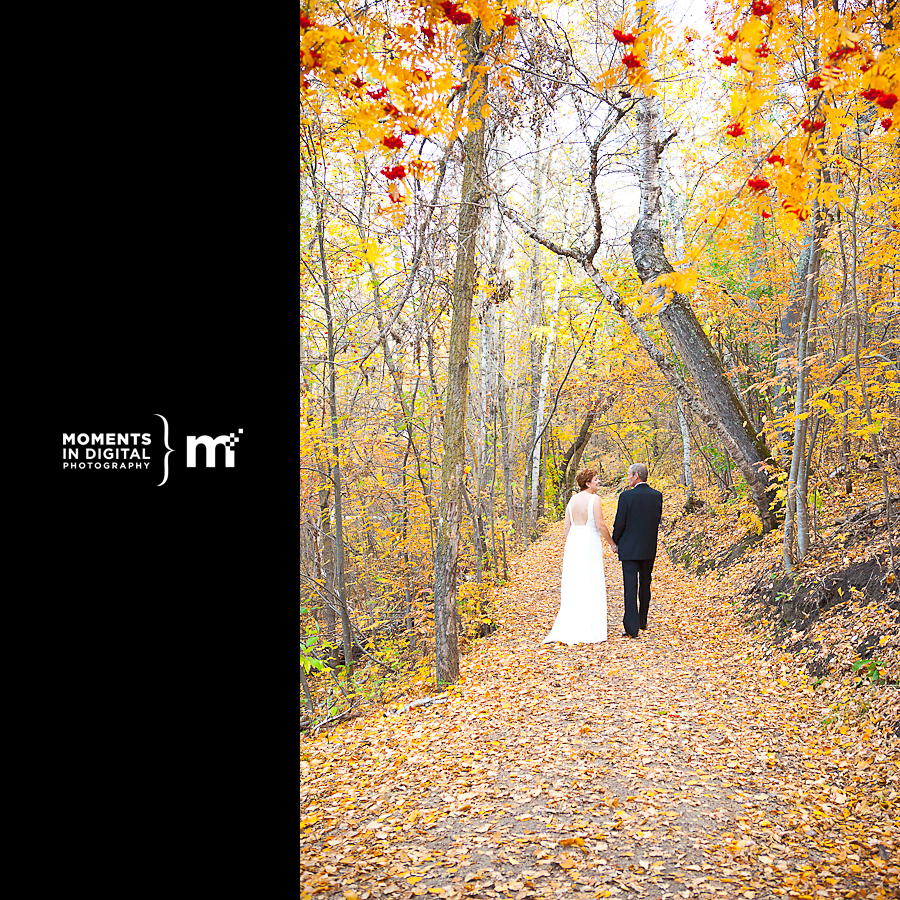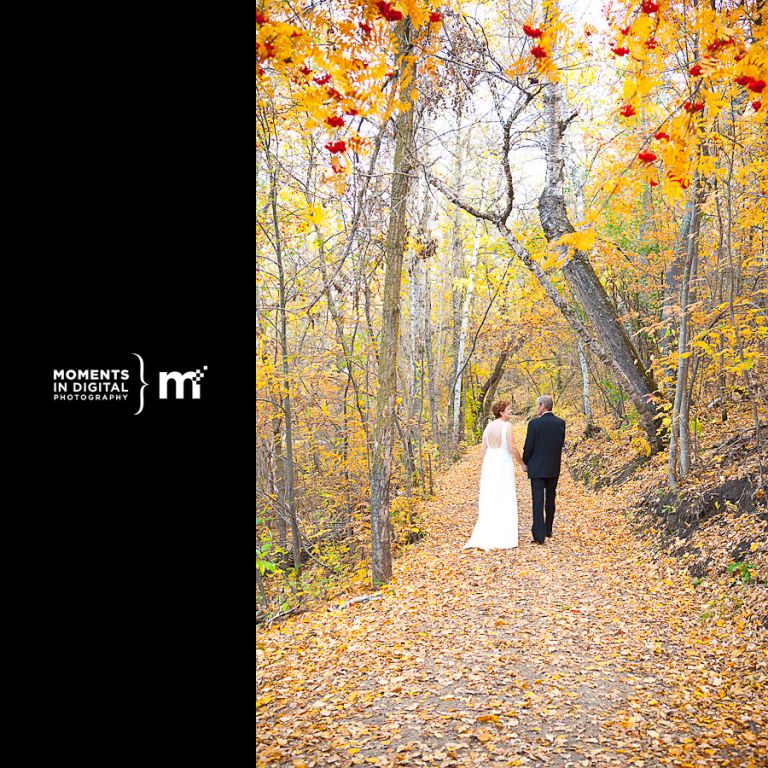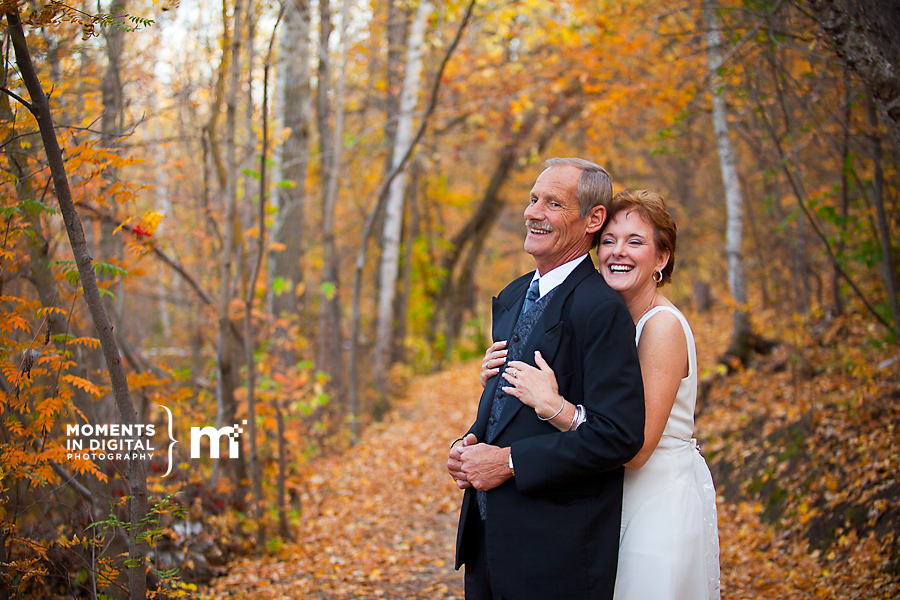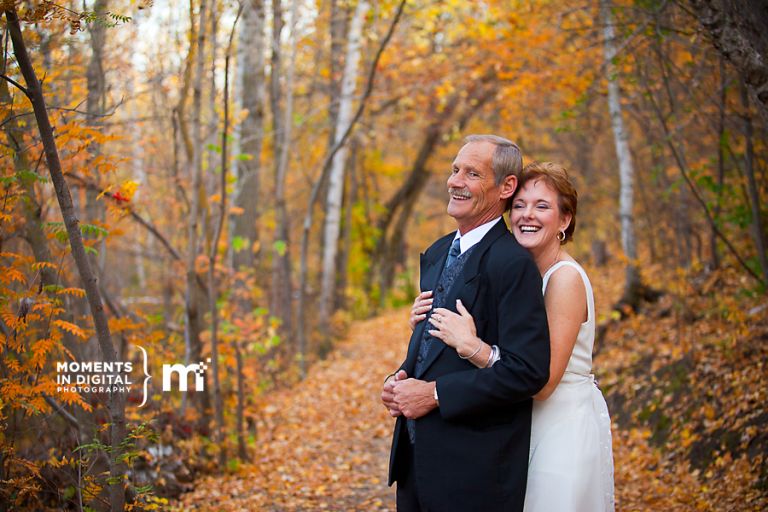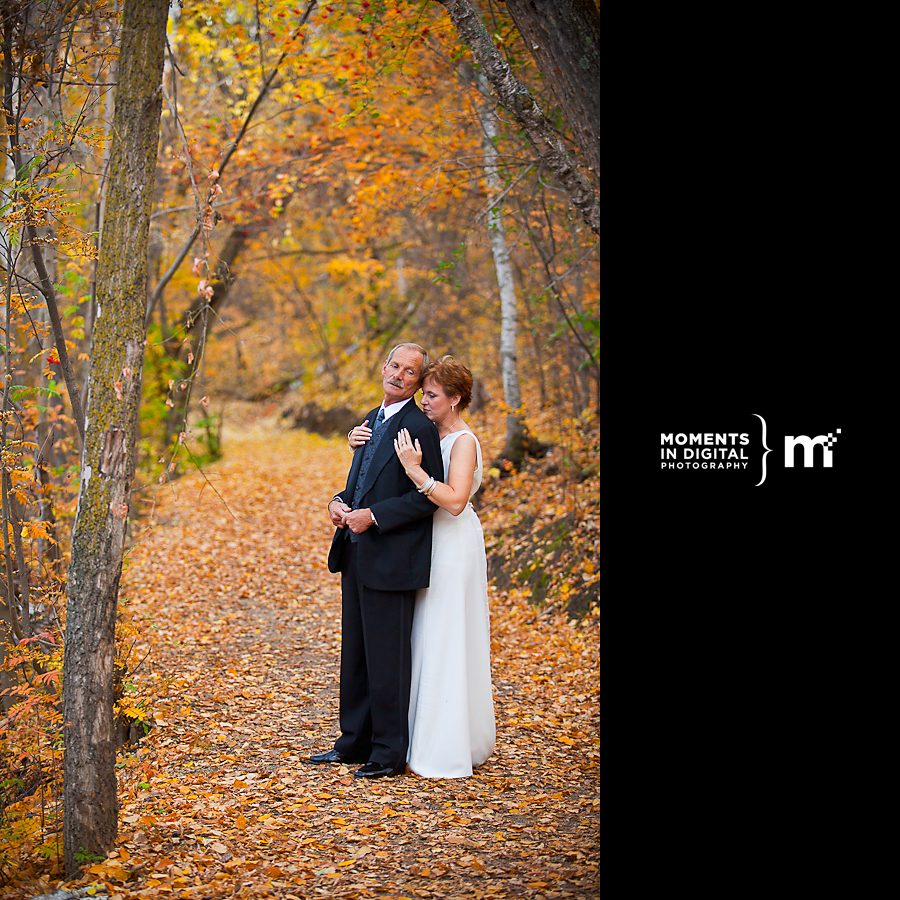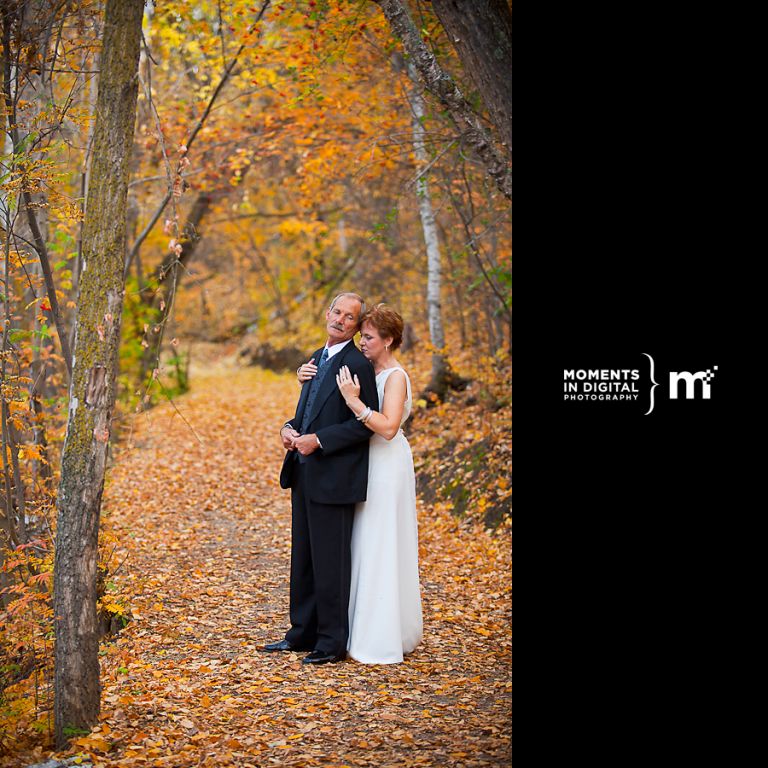 After spending some time wandering around in the River Valley, we headed back to the grounds of the University to meet up with Hunter's sister and Rod's son-in-law to get a few photographs of the wedding party.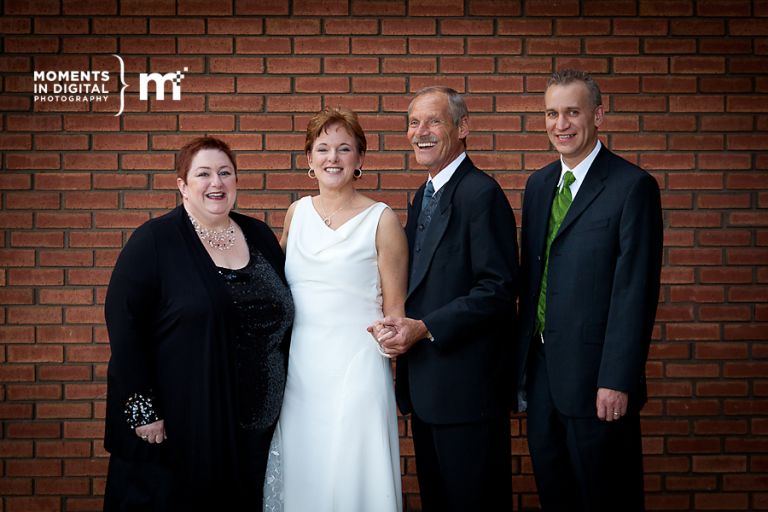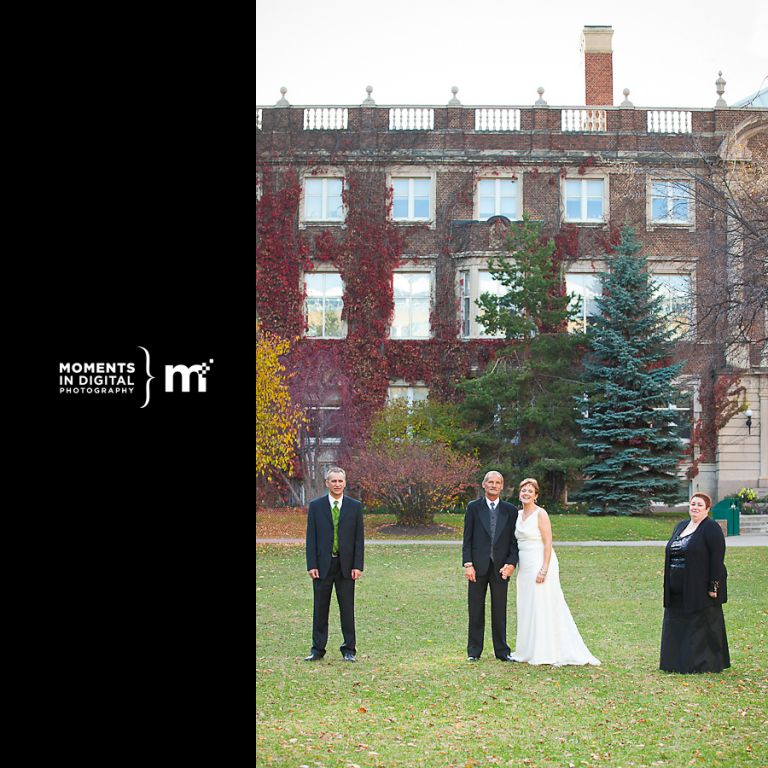 After a few quick photos with the wedding party it was time for a few more of the happy couple before the ceremony. I love Hunter & Rod's smiles and I think they were smiling the whole day.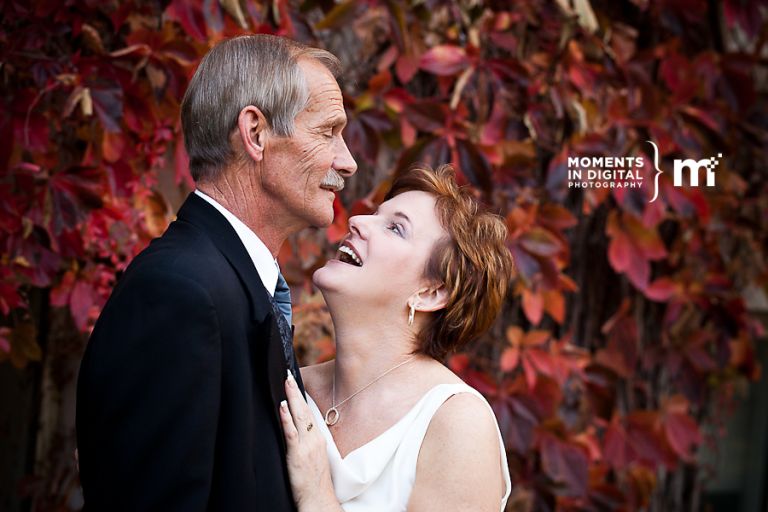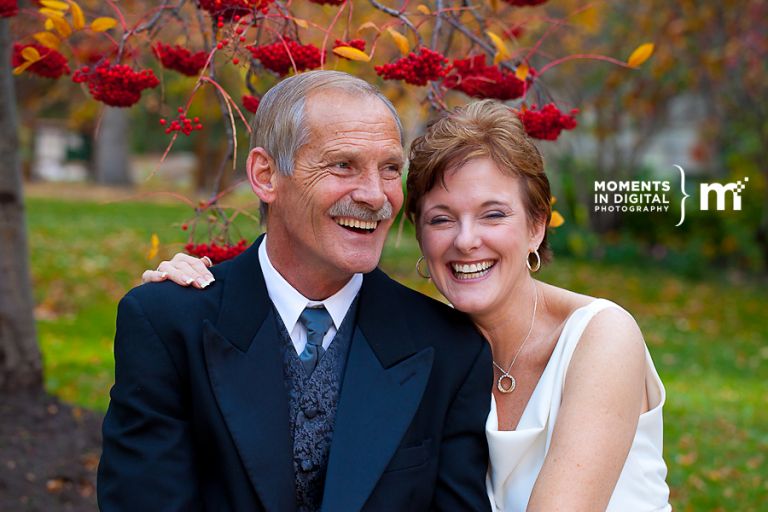 After the ceremony, Hunter and Rod had a nice relaxed dinner catered by A Cappella Catering and guests were free to sit anywhere in the house and enjoy each others company. Dinner was followed by some fun parlor games where we got to learn more about the couple along with some history of Rutherford House and the Rutherford family. Sarah participated in a fun word game where you had to make as many words from the couple's name in 3 minutes. Since she always kicks my butt at Scrabble, it was no surprise to me that she won and brought home a large coffee cup filled with caramel kisses. It was such a fun and relaxed night and everyone really enjoyed just being able to hang out and spend time with Hunter & Rod which I think was a great alternative to a traditional reception with a dance. I see so many weddings where the bride and groom hardly have any time to visit and spend time with the people closest to them because there is so much going on and the night is over before you know it. Before the night was over, we snuck out onto the balcony of Rutherford house to experiment with a night shot and catch the lights of the city in the background.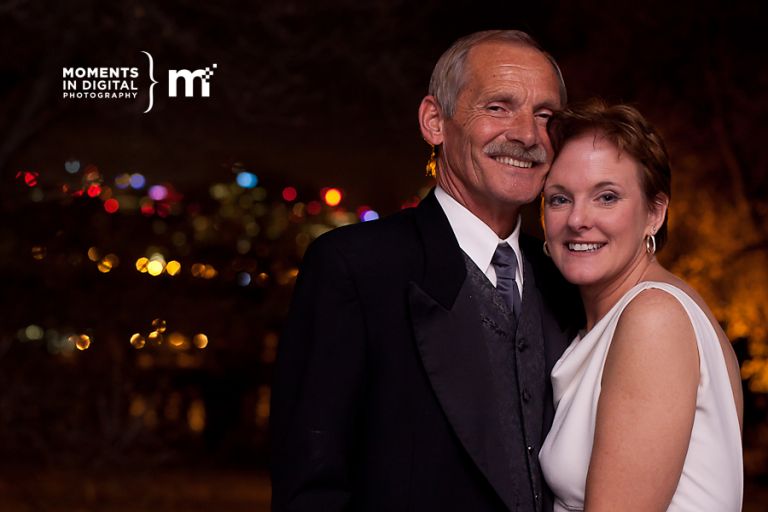 Hunter and Rod, thank you again for allowing Sarah and I to share your special day with you. We can't wait to share the rest of your images with you over a nice glass of wine.