Winter has arrived in Edmonton and it's finally time to catch up on updating the blog with some of the photo shoots we've been working on over the past few months now that the 2011 wedding season is behind us. For the past two years I've been working as a freelance photographer for the Edmontonians Magazine – a quarterly publication published by Cedar Publishing.  Each fall, the magazine selects 20 outstanding young Edmontonians to profile in their annual Sizzing 20 Under 30 issue. This year I had the opportunity to photograph several of the outstanding young Edmontonians nominated for the award and I'll be featuring a few of them here on my blog over the next couple of weeks.
One of the individuals who was nominated is Sheldon Casavant – a magician and author from Edmonton. We met up in one of Edmonton's back alleys for an urban-inspired photo shoot and Sheldon brought along several magic props to incorporate into the shoot. Â It was fun to play around with some slow shutter speeds and off-camera lighting while Sheldon demonstrated some of his illusions for me. We also played around with some fire which was tricky to photograph because it only lasted for a few seconds so I had to make sure I had everything setup on my end to capture the shot.
Here are a few of my favourites from the session.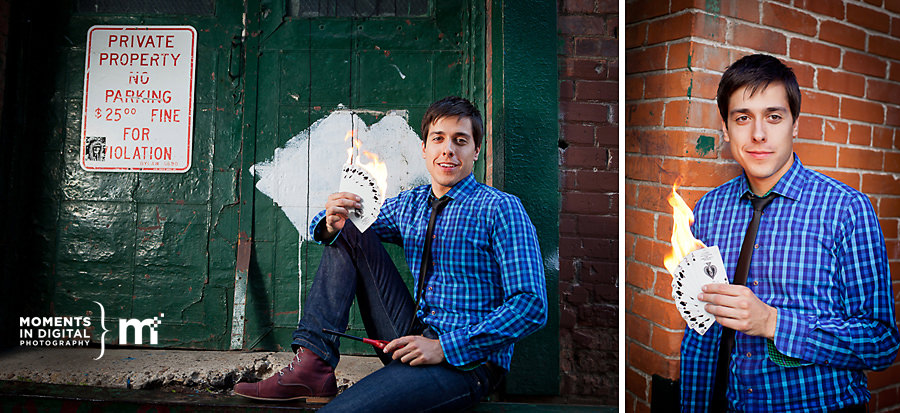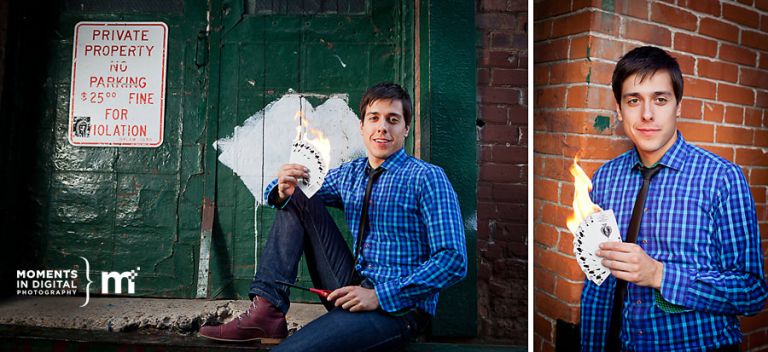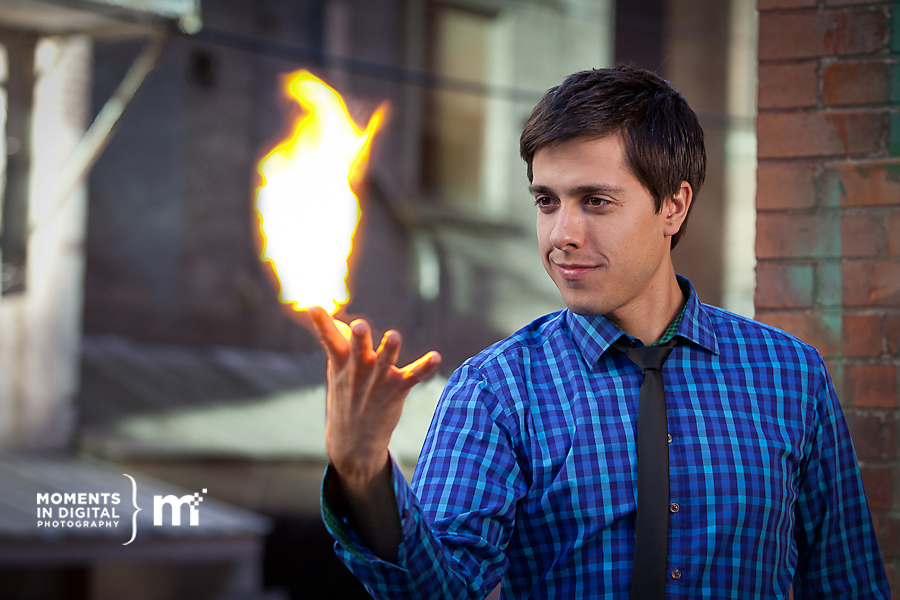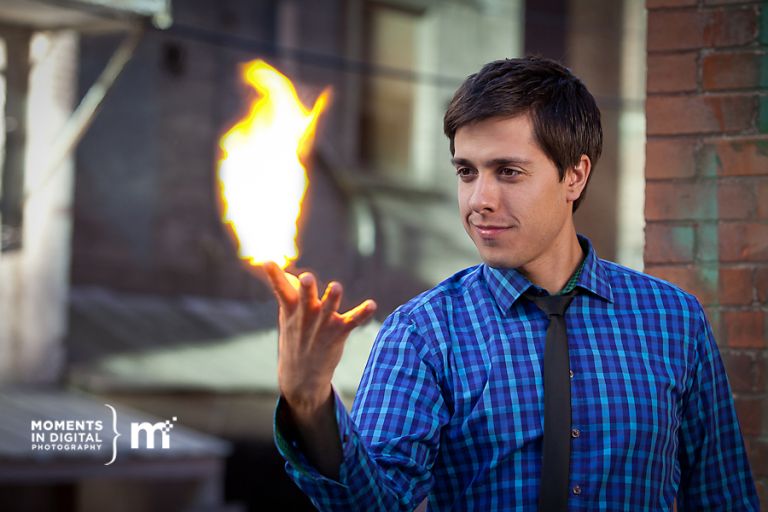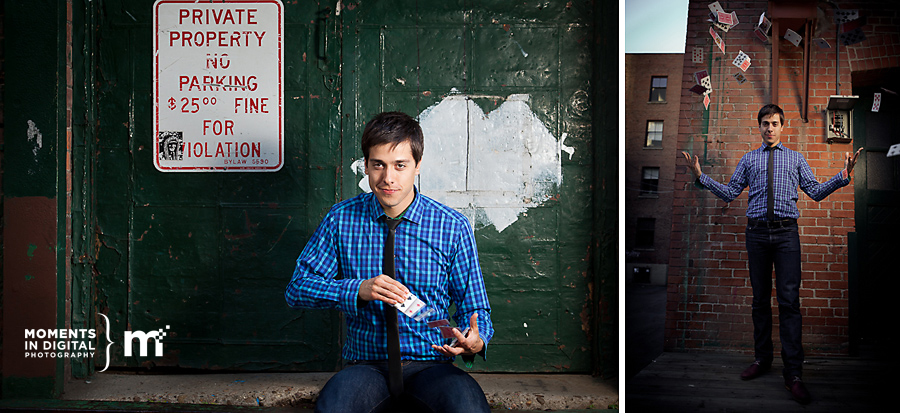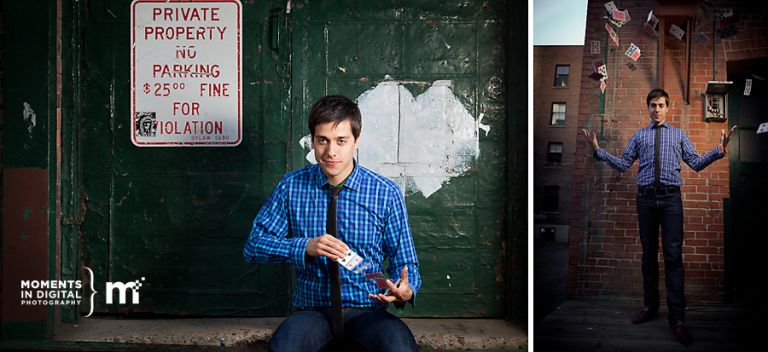 During the shoot, I discovered that when Sheldon is not performing his illusions for audiences around the world, he also enjoys writing and has authored a children's book called Morton the Magician.  Coincidentally, his book was illustrated by Amanda Woodward of Woodward Design who  helped to design our logo and branding so it's always neat when you find out about a connection that you share that you weren't aware of going into the shoot.
Be sure to check out Sheldon's website if you are interested in bringing in an exciting and unique performer for your next event and stay tuned to the blog in the coming weeks to meet more of Edmonton's Sizzling 20 Under 30 award winners.