Last week I was in Las Vegas to attend the 2015 Wedding & Portrait Photographers International Conference and Expo. It's the largest conference of it's kind for photographers and approximately 15,000 photographers from around the world come together to learn, network, and evaluate some of the latest products on display at the trade show. It's a great opportunity to learn new techniques, expand the products we're able to offer to our customers, and learn from some of the world's best wedding & portrait photographers.
It's also a great opportunity to shoot some creative sessions so I joined up with several other photographers from across Canada, the US, and Europe to photograph a styled wedding session at Red Rock Canyon. Now you would think that coming from Canada, shooting out the in the desert would be a welcomed break from a Canadian winter but on this particular day, Mother Nature decided to show up with some wind, rain, fog, sleet, and even some snow so it actually felt colder than back at home.
Kasandra and Roger were our brave couple and they were so awesome braving the frigid temperatures and gusty winds in just a suit and wedding dress. I felt guilty about wearing a jacket. Here are a few of the images I captured during the session.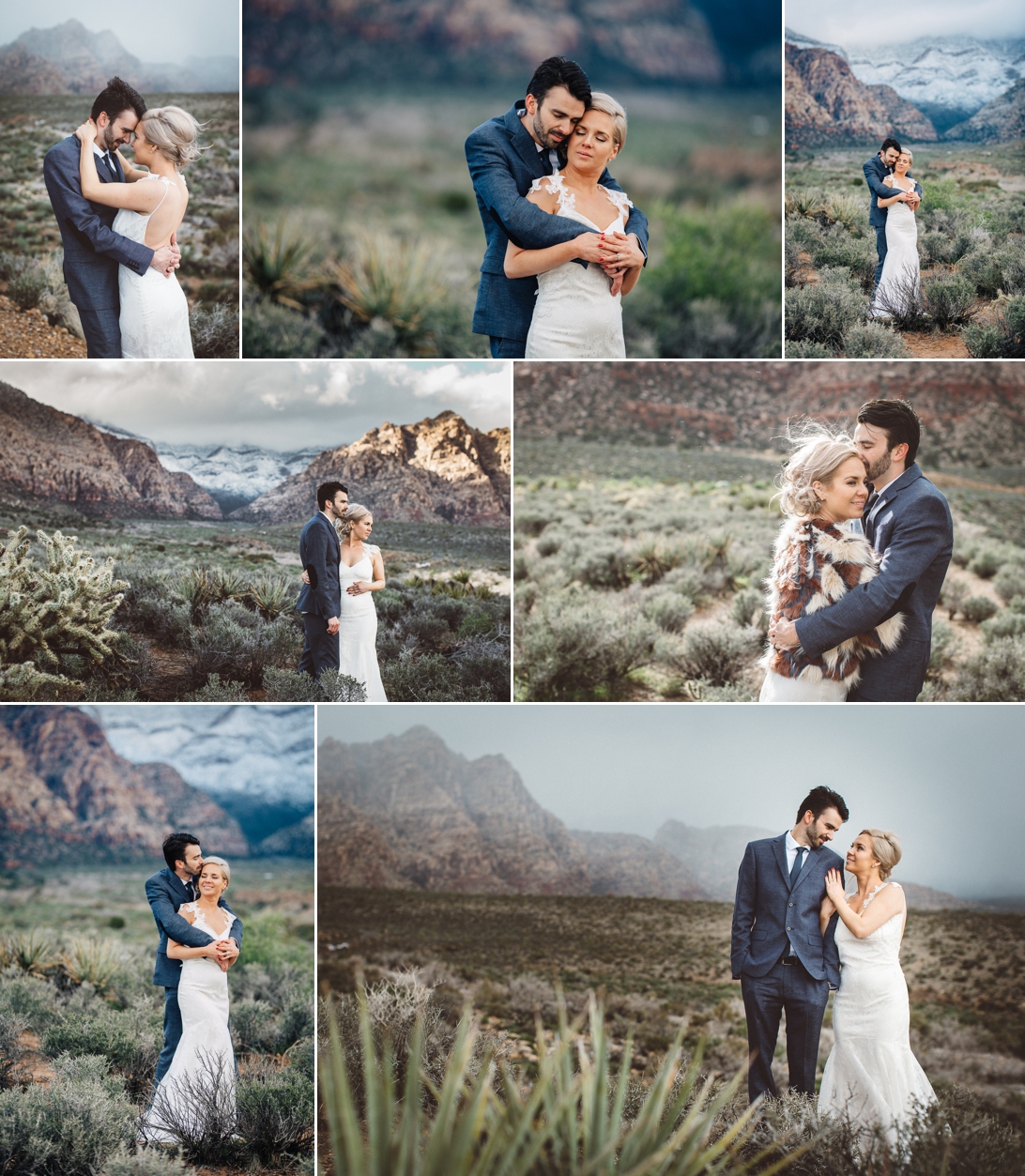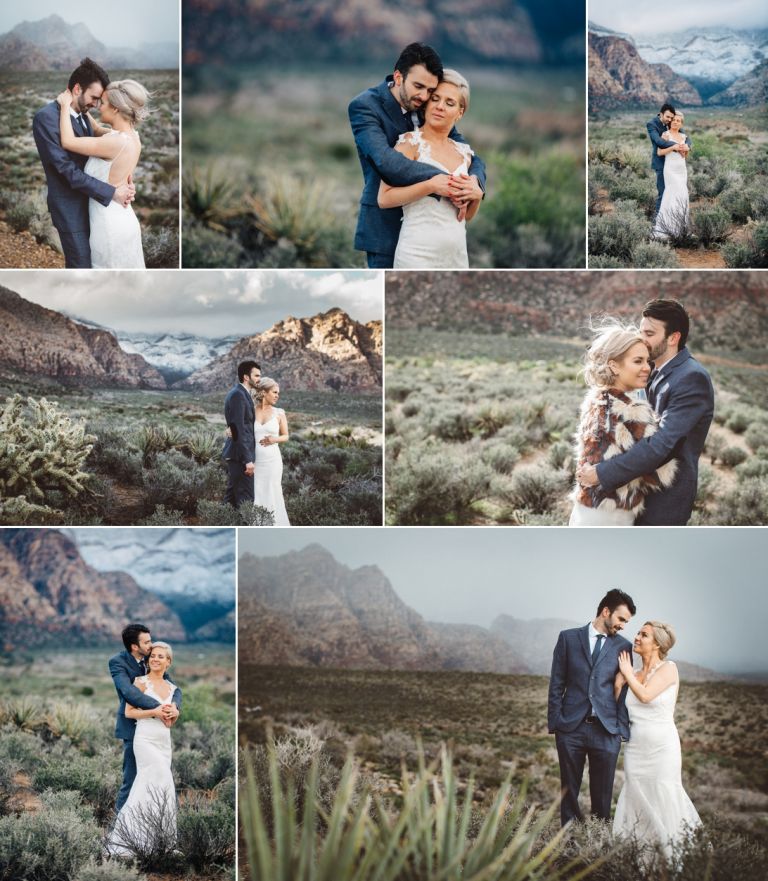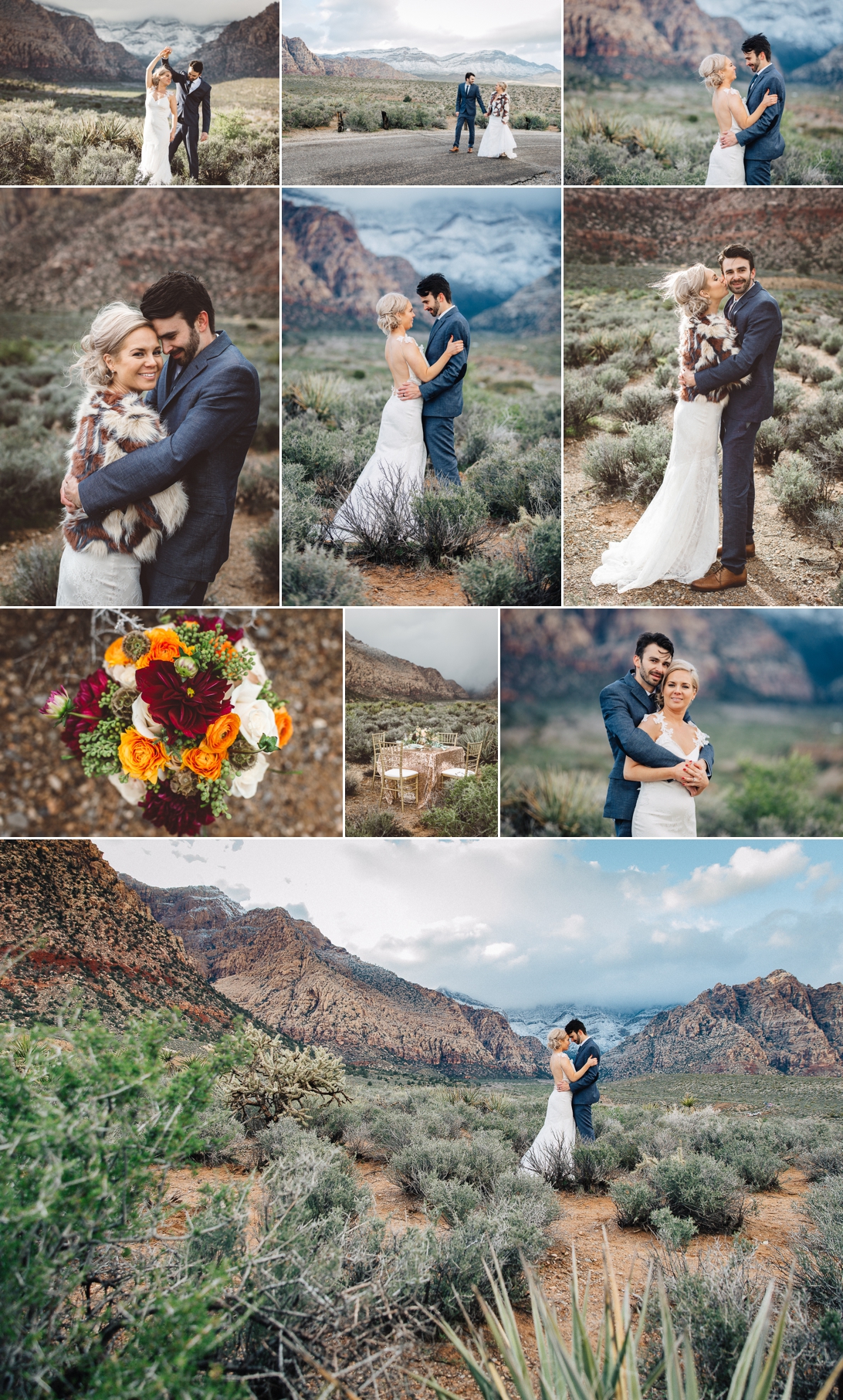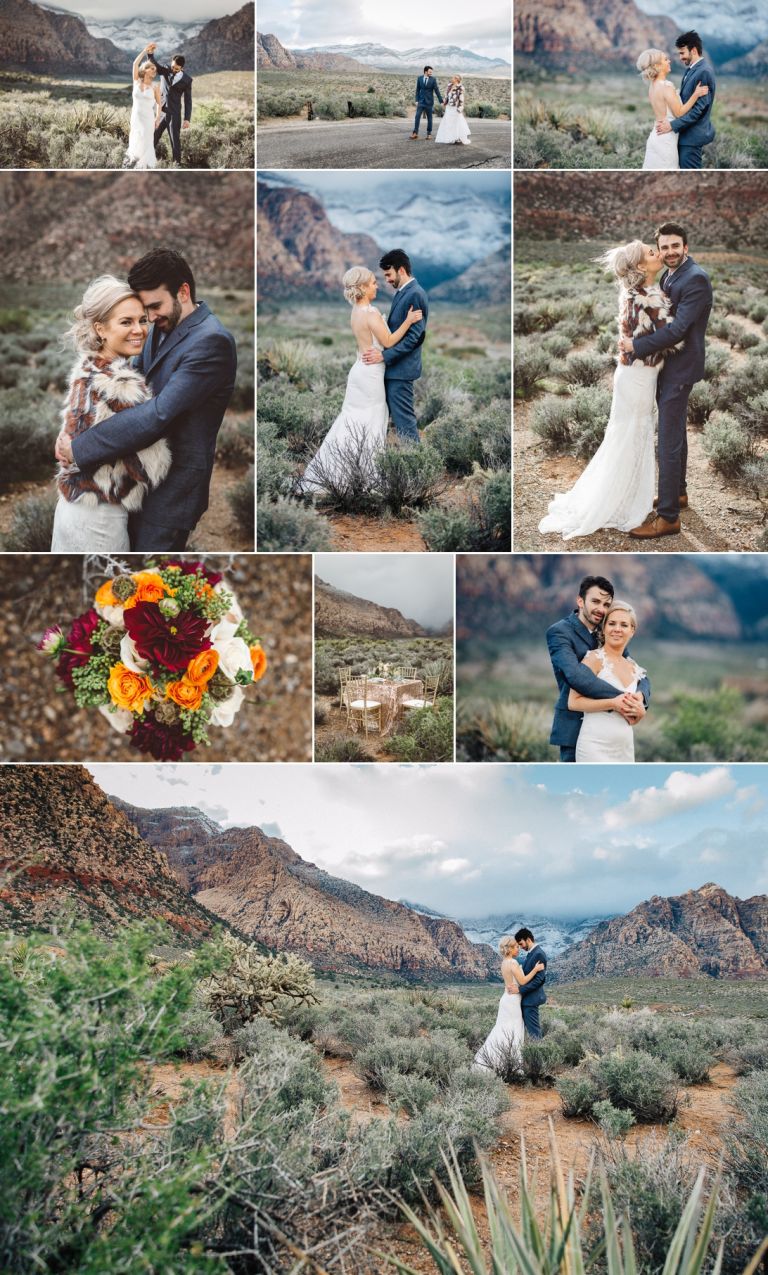 Thanks to Stephanie Reeder for organizing this Red Rock Canyon Wedding styled shoot and thanks to Kasandra and Roger for putting up with a bunch of crazy photographers bossing you around in crappy weather.
Credits: