Winter weddings are becoming more & more popular here in Alberta and we recently had the pleasure of photographing Sarah & Dale on their wedding day. With a baby on the way, they opted to have a very small wedding with just their family and a few close friends in attendance. They also decided that they didn't need to have the full day documented so we met up with them before the ceremony and reception, to create some family photos & wedding photos at the St. Albert Grain Elevator Park.
It was close to -20 on the day not including wind chill but fortunately Sarah had taken our advice on booking a backup indoor location & everyone was able to keep warm inside the train station at the park as we ducked outside for a few minutes at a time to photograph the bride & groom with their families. After family photos were complete, we had about a 1/2 hour to spend with Sarah & Dale to create some formal wedding photos with them. They braved the elements and made the short trek to the grain elevators for a few photos of just the two of them before we retreated back to the warmth of the train station to finish up their session.
Here are a few of our favourite photos from their wedding day!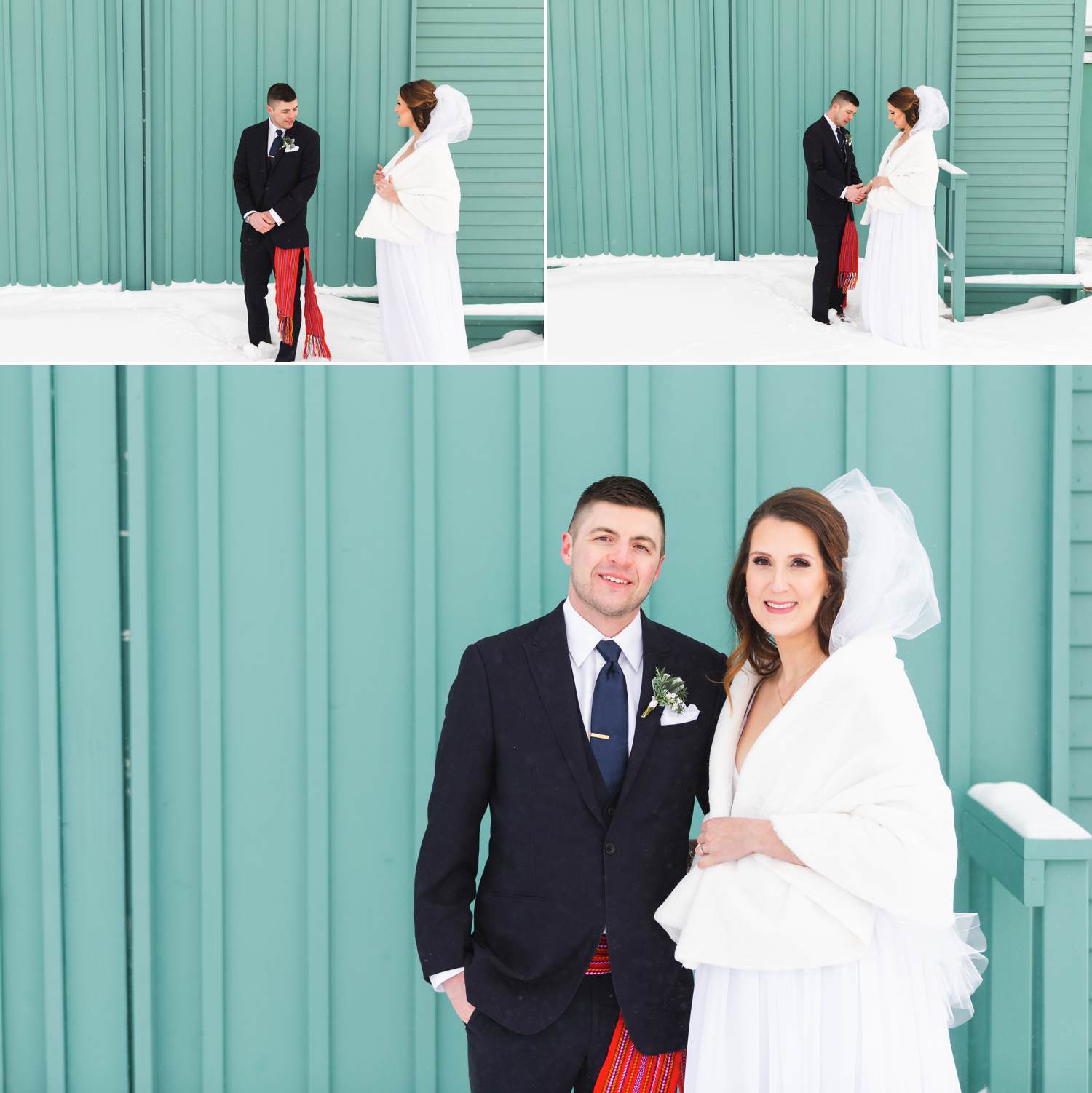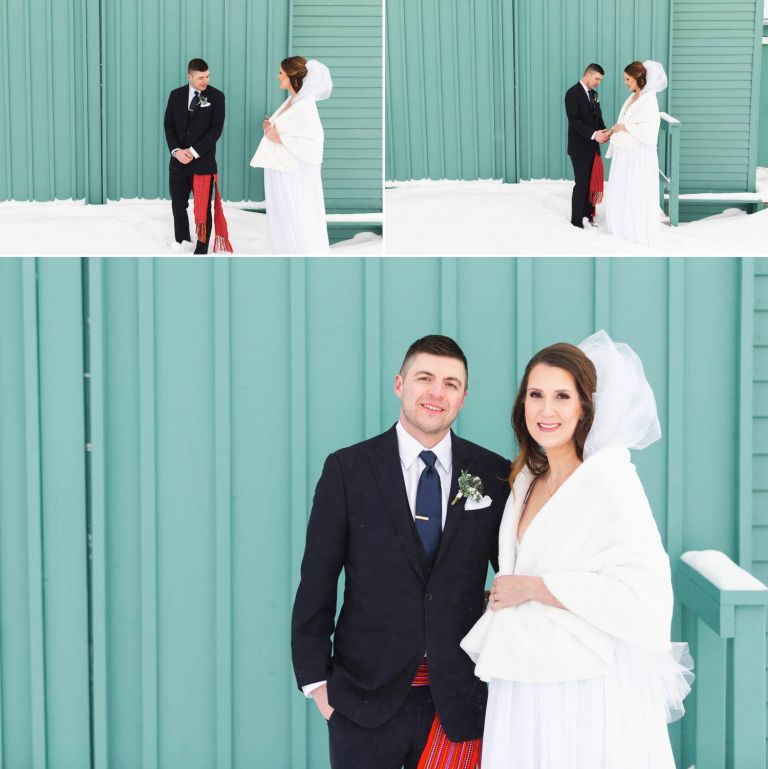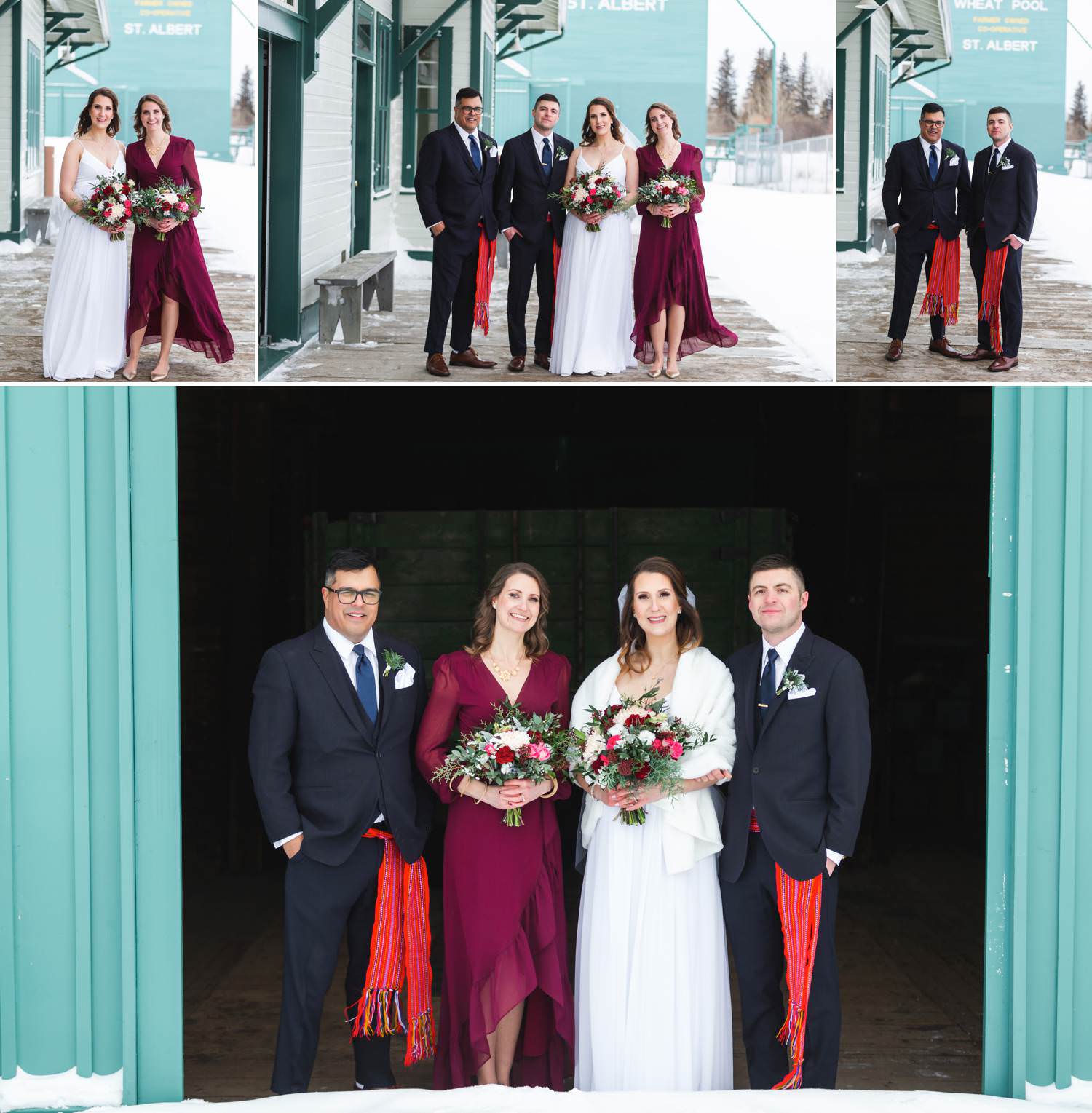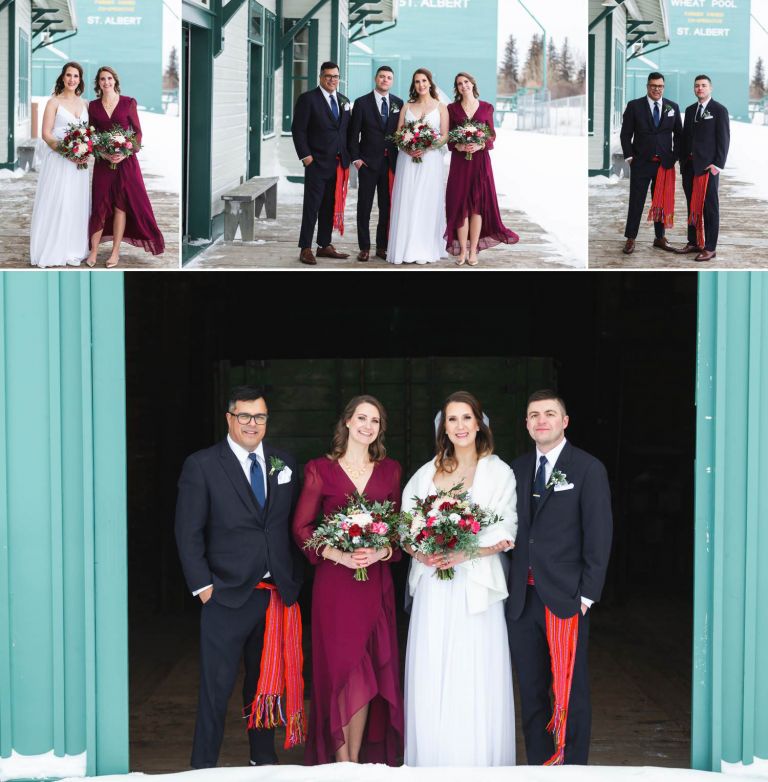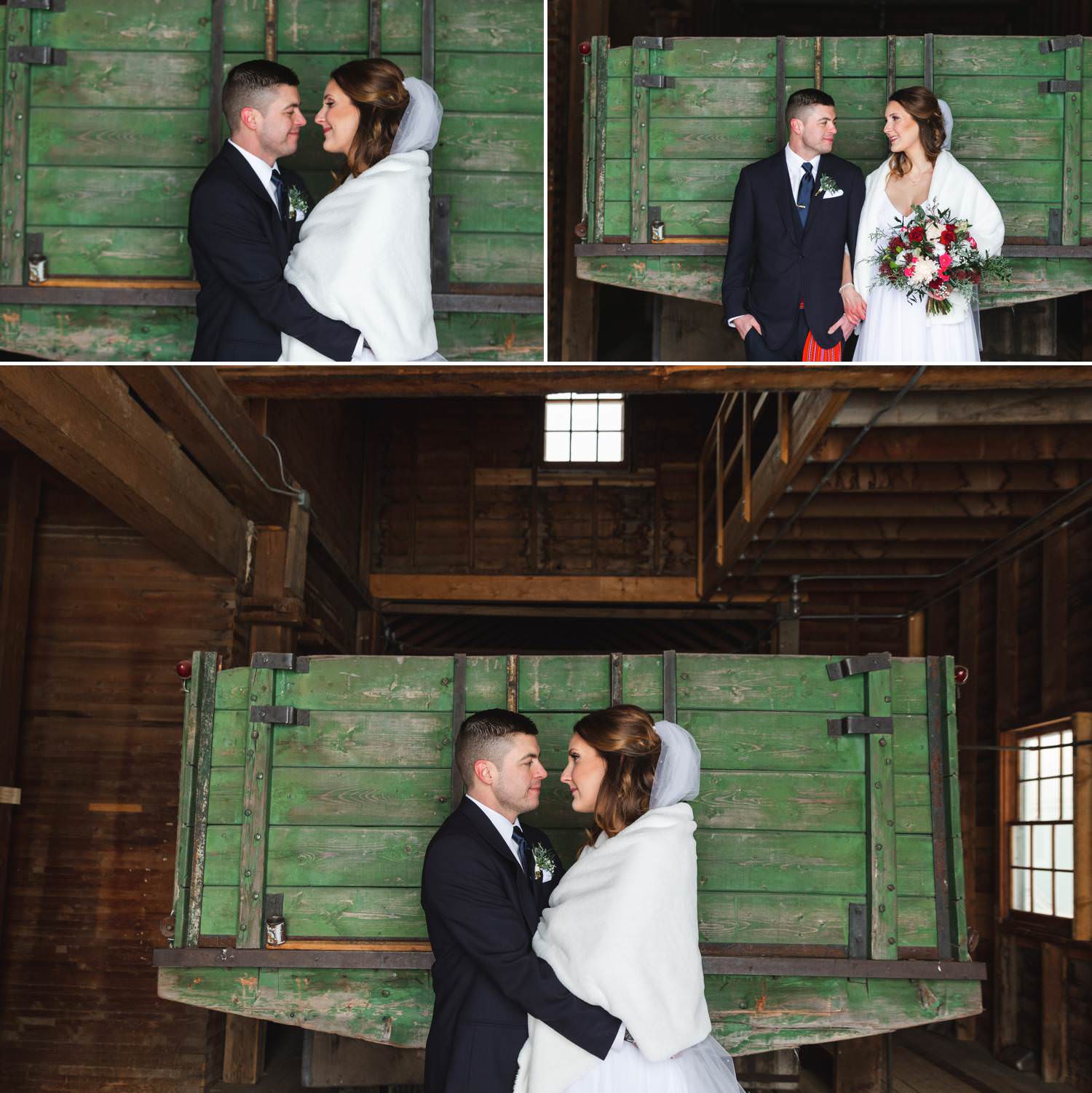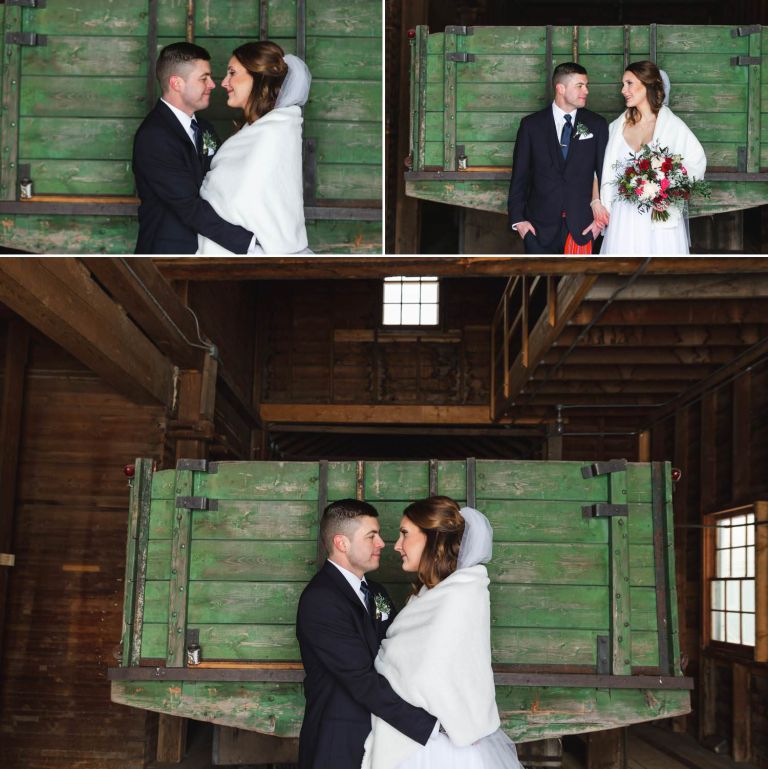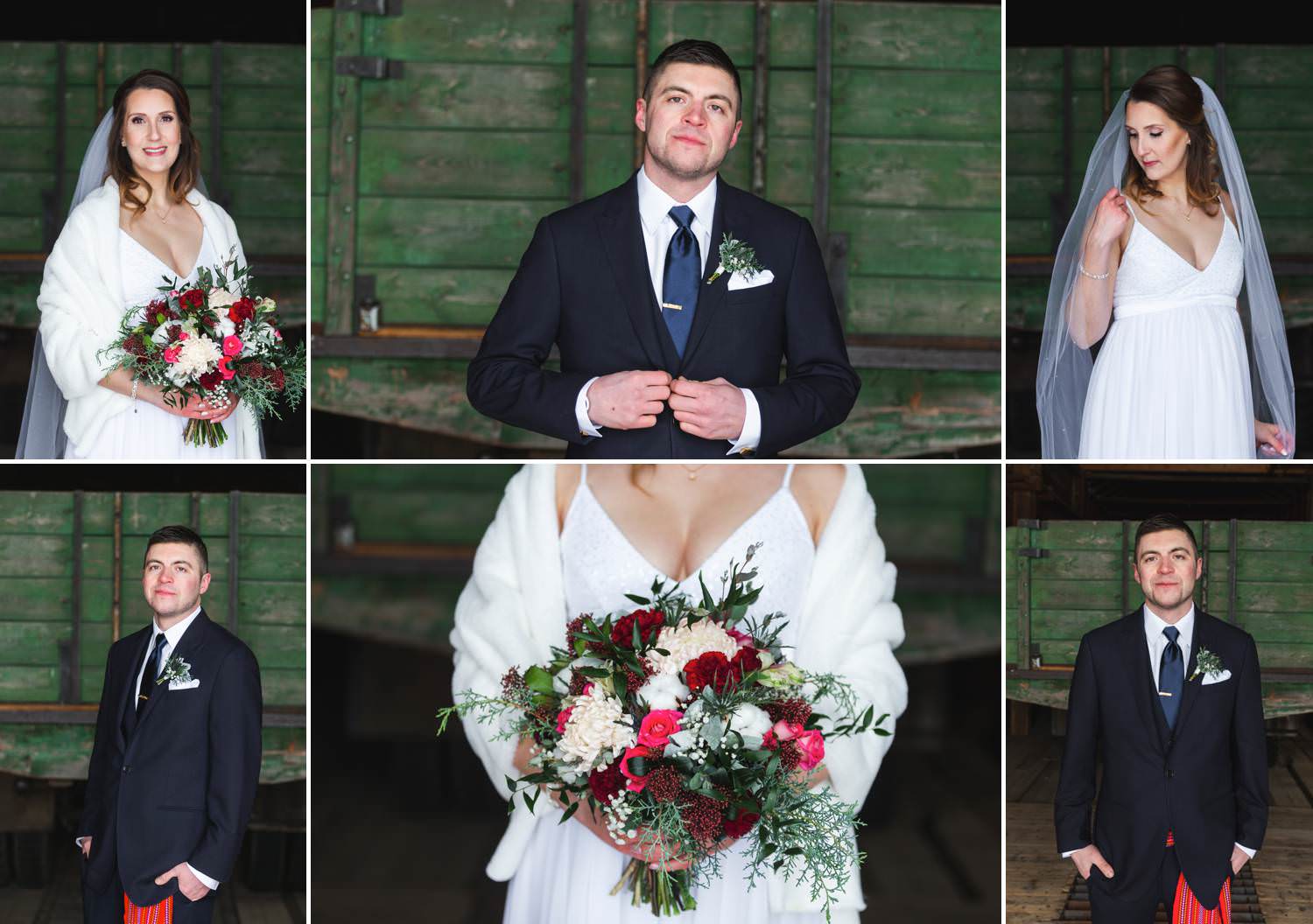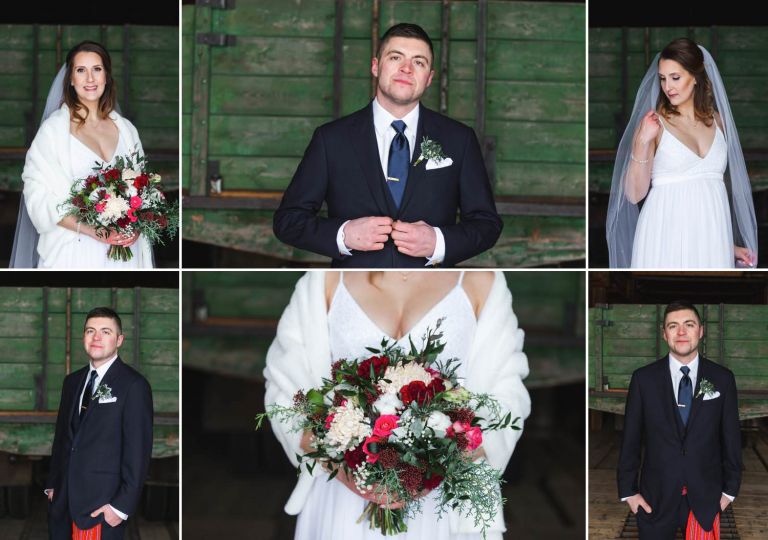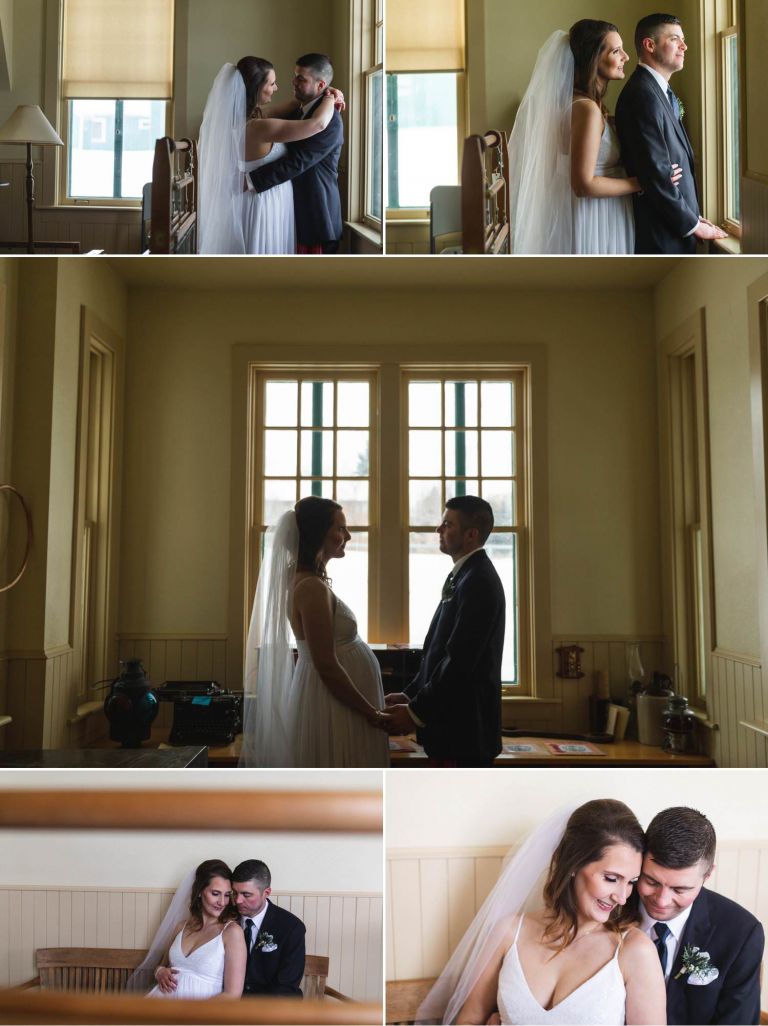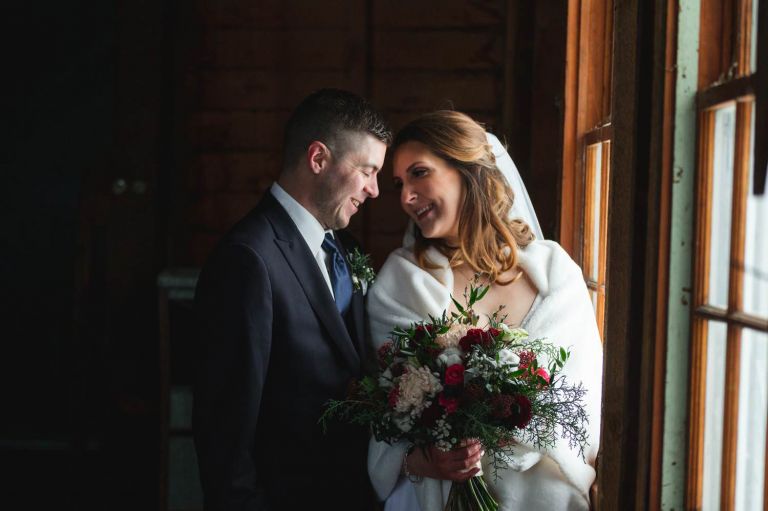 Are you getting married in 2019 or 2020 but still haven't found your photographer? We still have limited dates available for 2019 and have started to book for 2020. Be sure to contact us today if you'd like to learn more about how we can help you capture the story of your wedding day.
[wpseo_address oneline="1″ show_state="1″ show_country="1″ show_phone="1″ show_phone_2="0″ show_fax="0″ show_email="1″ show_logo="0″]