On Friday night, Sarah and I volunteered our time to photograph the 5th annual Dancing for the Kids event in support of the Edmonton Sunrise Rotary Club and the Kids with Cancer Society. This annual fund raising event features celebrity dancers who are paired with professional dancers a la Dancing with the Stars. Following a wonderful dinner, each couple performs a different dance which is then scored by a panel of judges.  Those scores are then combined with the scores awarded by the audience to eventually crown a winner of Dancing for the Kids.
This year's celebrity dancers included news anchor Marni Kuhlmann from CTV, former NFL & CFL player Sean Fleming, runner-up of Canada's next top model Linsay Willier, former CEO of Stantec – Tony Franceschini, and radio host from EZ Rock – Ron Clark. Each were paired with a professional dancer who included Daina Moy Sanchez, Dominic Lacroix, David Lam, Delphine Romaire, and Elena Sinelnikova. The judges included last year's winner and news anchor from CTV – Darryl McIntyre, Benoit Drolet, and Cynthia Dea. There were some great performances and at the end of the night, Marni Kuhlmann was crowned the 2009 champion after her energetic jive with her partner David Lam.
Of course the real winner of this event is the Kids with Cancer Society. This year's spokesperson for the Kids with Cancer Society was Sarah Weidmann. Sarah is the sweetest and bravest little 6 year old girl I've ever met. Sarah was diagnosed with a brain tumor last year and has undergone countless surgeries and radiation treatments. She gave an amazing speech and used words that a six year should not have to know let alone include in a speech to a large audience but she handled it with remarkable poise. At only six she has already decided that she wants to be a neurosurgeon when she grows up and I'm confident that she'll get there.
For more information on how you can support this great event, visit the websites for Kids with Cancer Society or Dancing for the Kids. Here are a few photos from the evenings event.
The Marr-Mac Musical Theatre Group warms up the crowd.
Sarah Weidmann, spokesperson for the Kids with Cancer Society, watches the performances from the sidelines.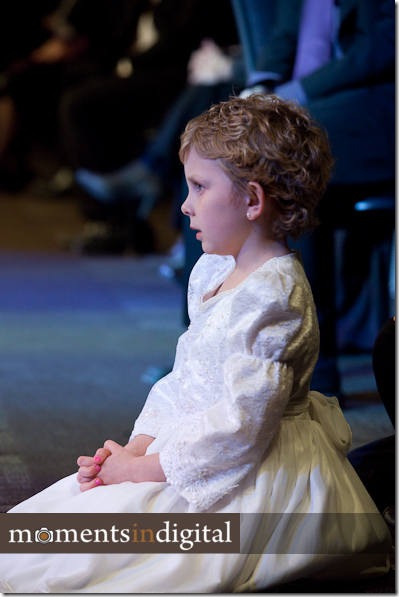 Kat Brandon along with Tom Gilbert from the Edmonton Oilers, instruct the audience on how to use the voting system.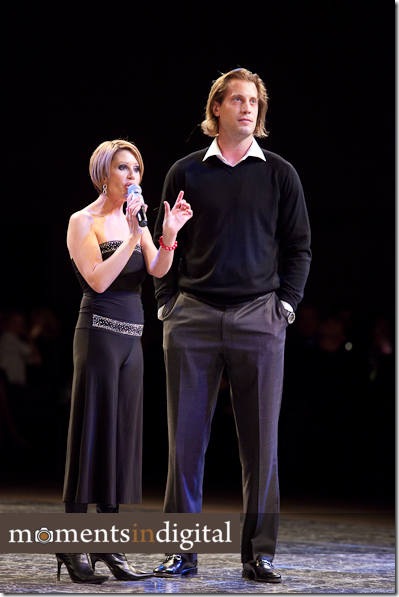 Ron Clark and his partner Dephine Romaire perform the Paso Doble.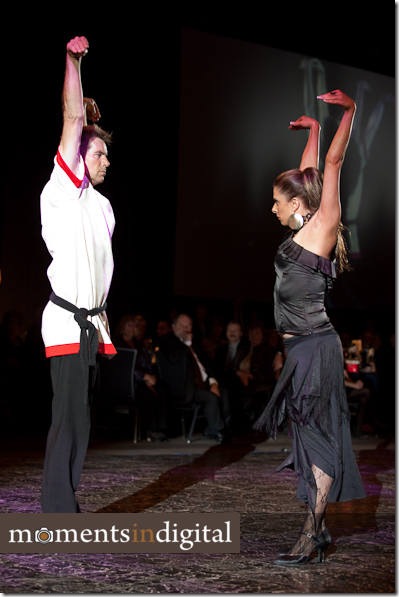 Sean Fleming performs the Tango with his partner Daiana Moy Sanchez.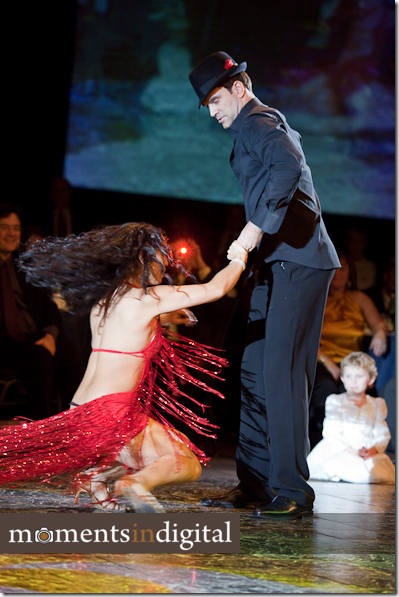 Tony Franceschini performs the Waltz with his professional partner Elena Sinelnikova.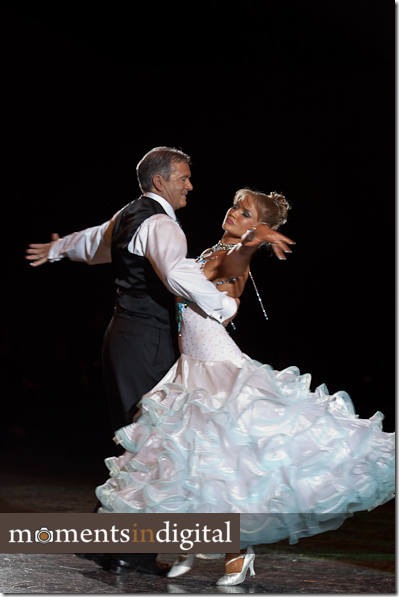 Linsay Willier performs with her partner Dominic Lacroix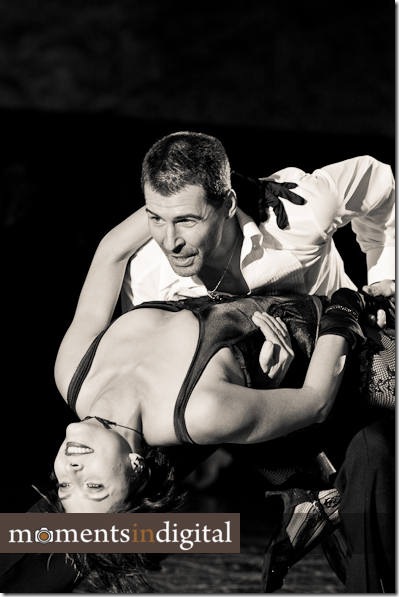 Marni Kuhlmann and her partner David Lam catch their breath after performing the Jive.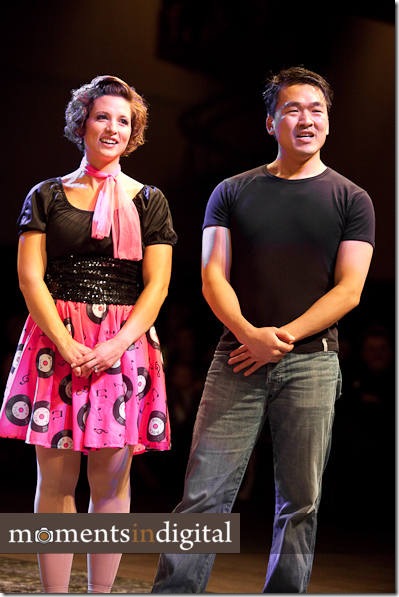 The pairs line up to hear the results.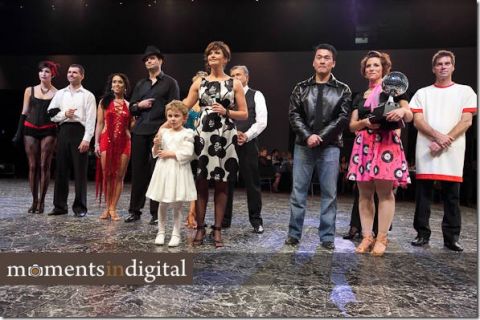 Marni Kuhlmann and her partner David Lam are crowned the winners of Dancing for the Kids 2009 and awarded the prestigious Mirror Ball Trophy.