Wedding season in Edmonton is just around the corner (although you'd never know it from this weekend's snowstorm) and we're back shooting engagement sessions after a brief winter break. Patricia & Jeff are getting married this fall and we are so excited for their big day. Sarah & I met Jeff a couple of years ago when he participated in Photowalk that we were leading so we were honoured when they chose us to photograph their wedding day.
Since they live downtown, Patricia & Jeff wanted to do something different for their engagement photos and came up with the idea of capturing a "Day in the Life" at some of their favourite spots in their neighbourhood  They both enjoy many of the same things that Sarah and I do including going for coffee, discovering new wines, and shopping at the local stores along 104th Street. Our day started out with coffee at Credo Coffee followed by a stroll down 104th Street in the sunshine.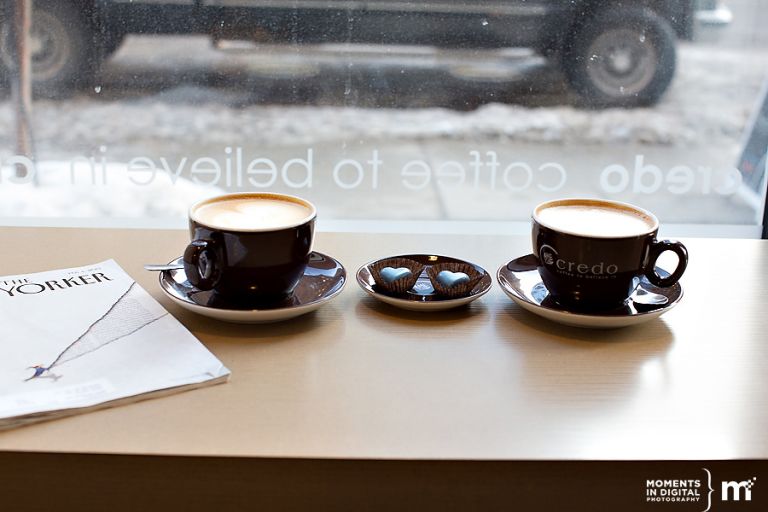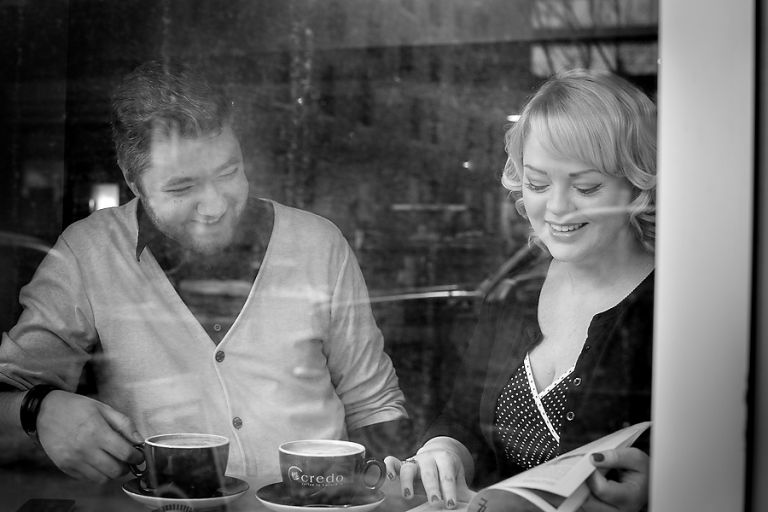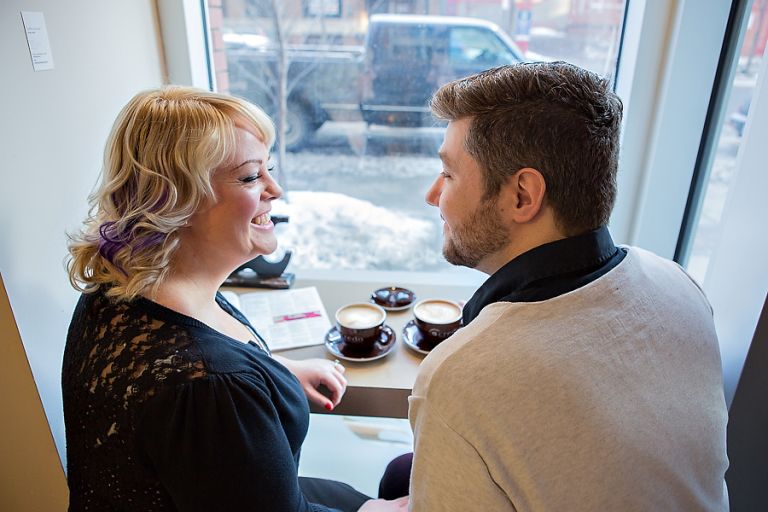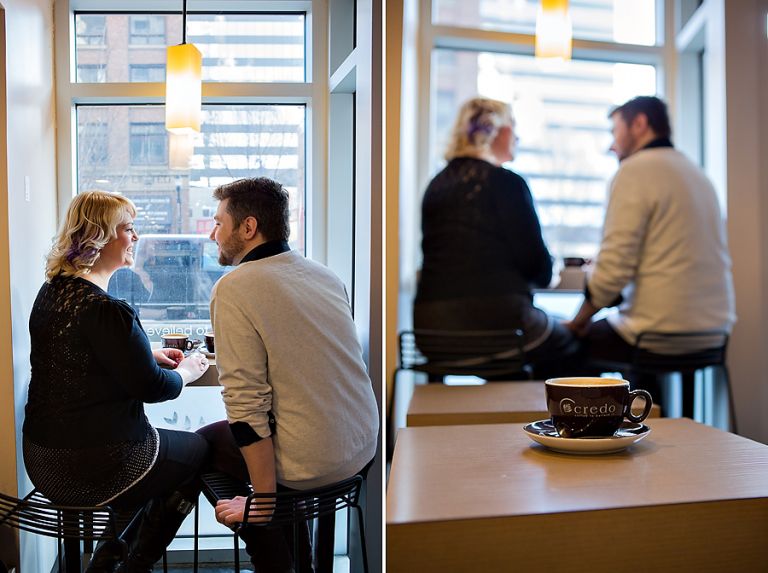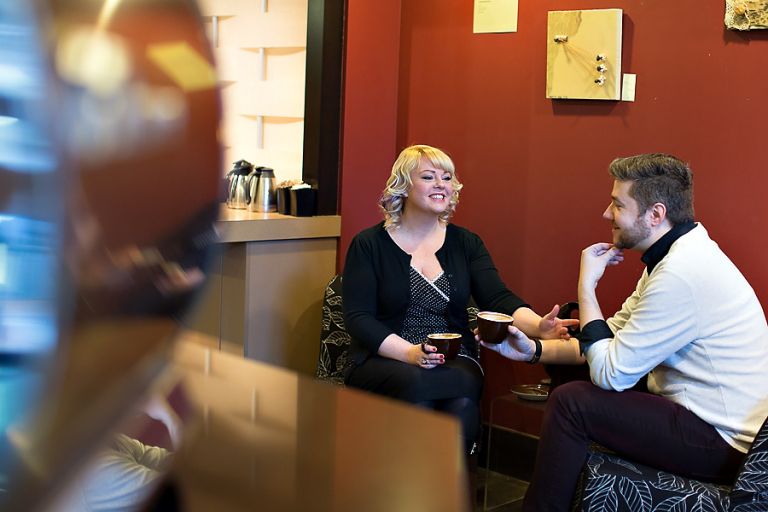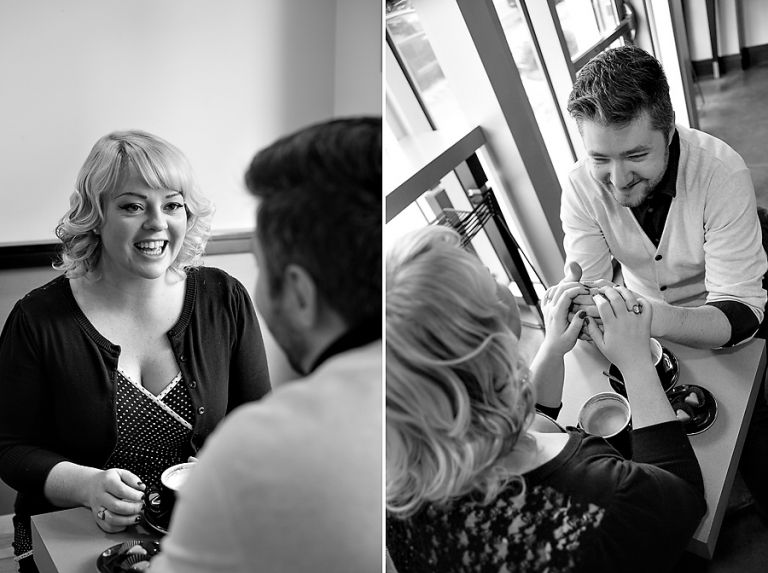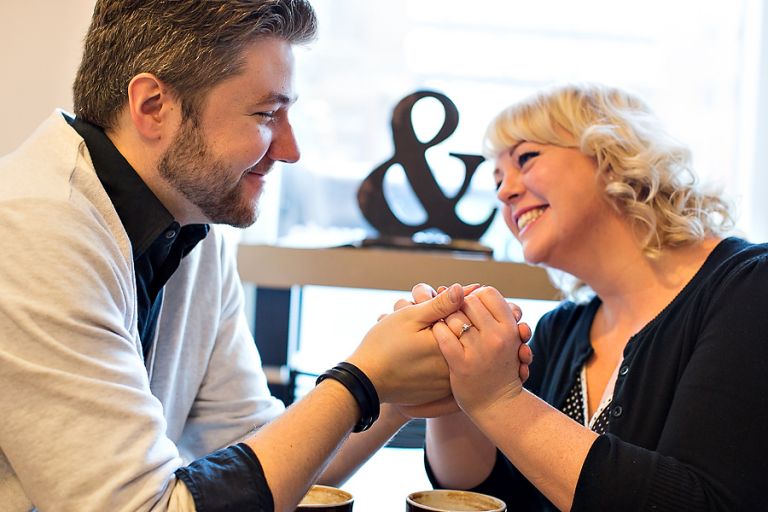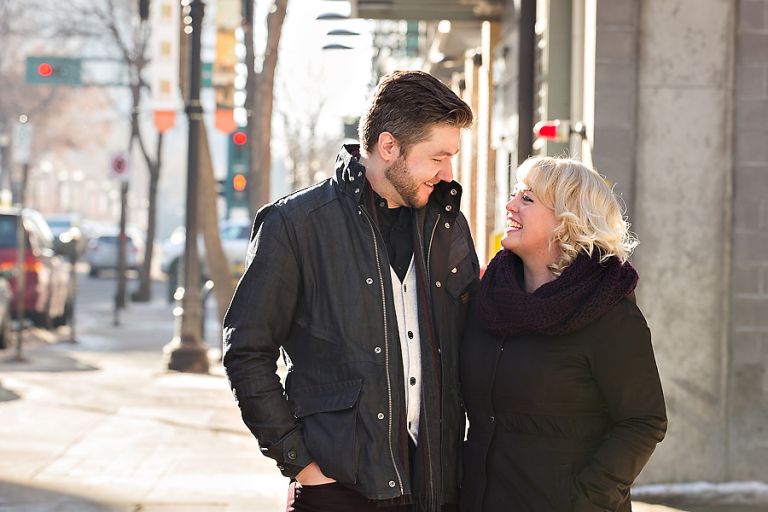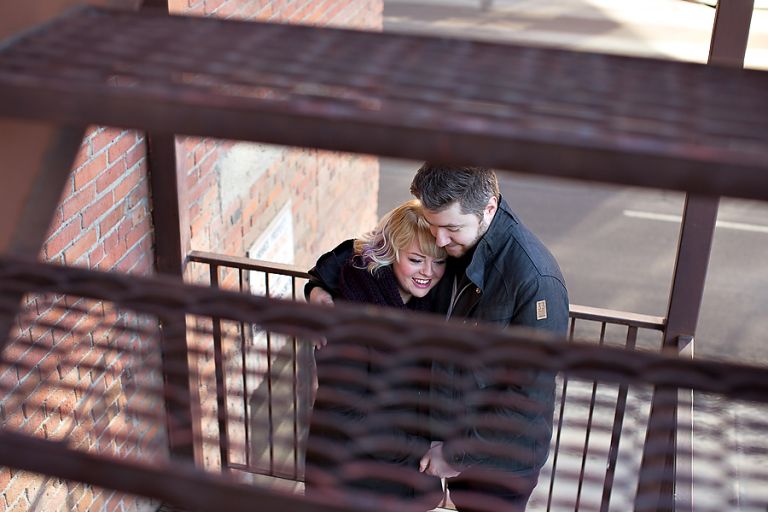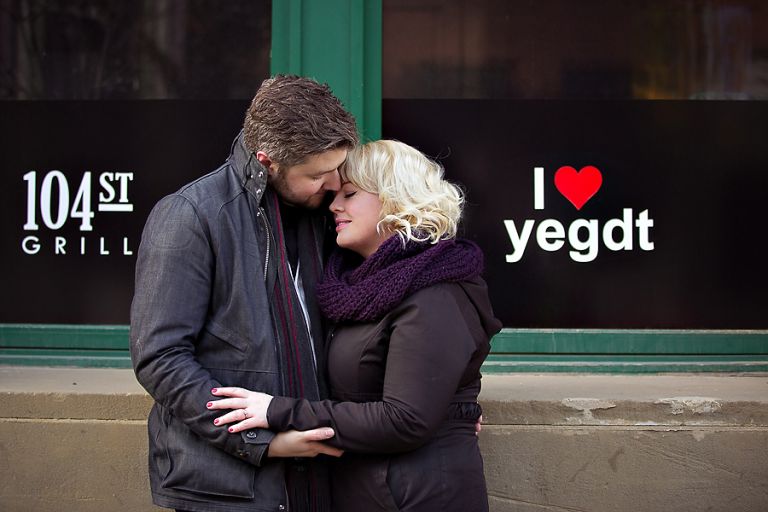 It was a little chilly in the shade so we ducked inside to warm up and take a few shots in the lobby of their building before heading back outside in the sunshine. Patricia & Jeff work in design and brought along a fun "&" prop to include in some of their photos. We can't wait to see what cool design things they'll come up with for the wedding and for their invitations.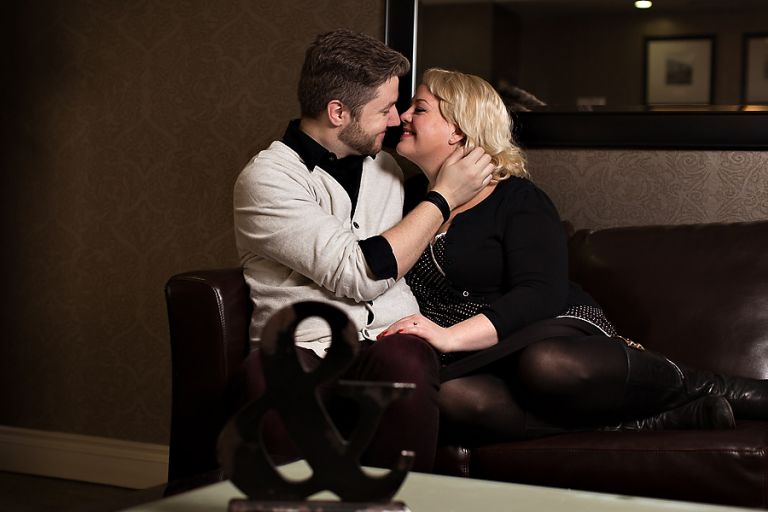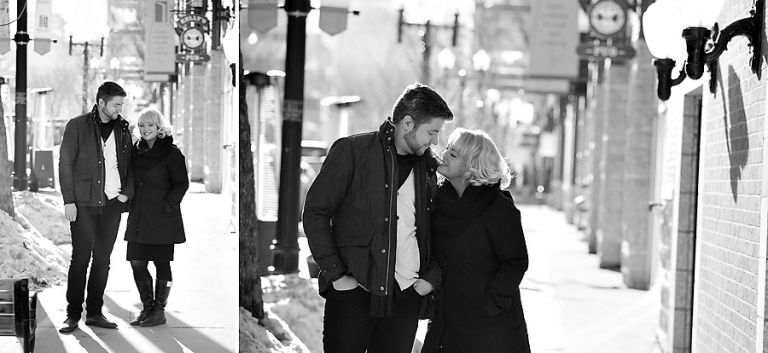 Patricia & Jeff also enjoy wine so we popped into Devine Wines to shop for some wines and they were so sweet to buy us a beautiful Argentinian Malbec. After shopping for some wine, we returned the favour across the street at Evoolution and bought them a bottle of our favourite olive oil which goes great with popcorn.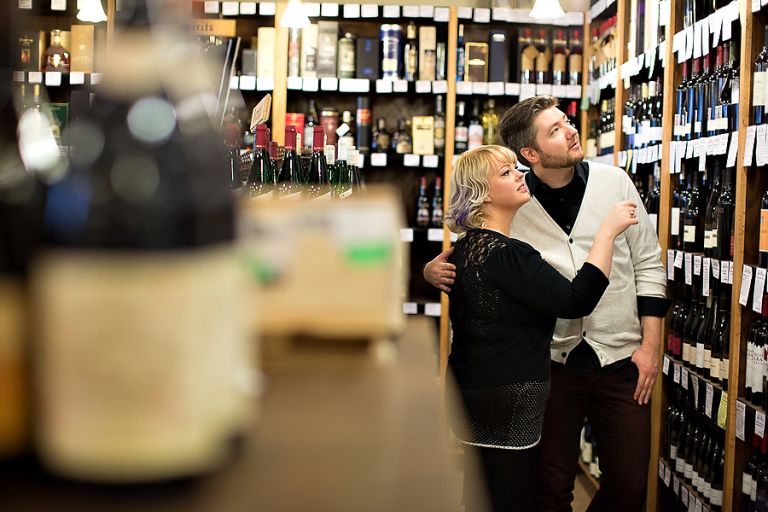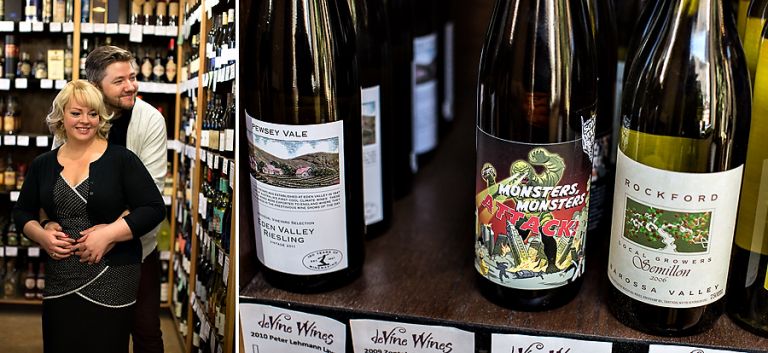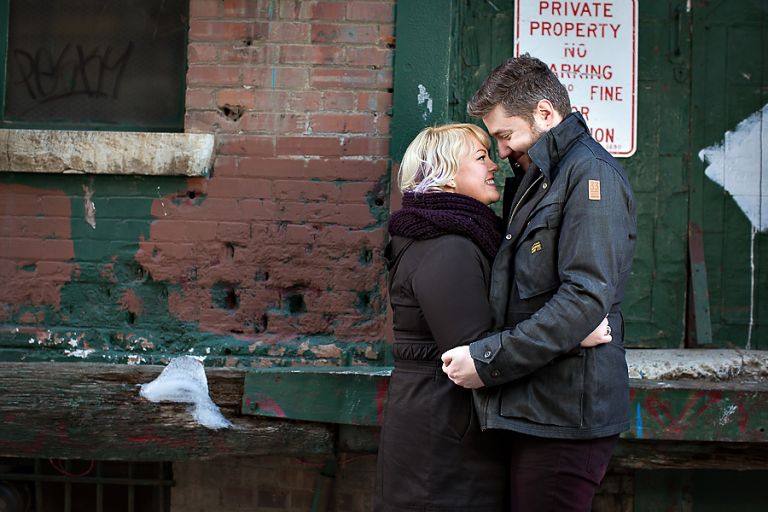 Thanks again guys for a fun morning and we can't wait to get together over some wine or coffee to share the rest of your engagement photos with you and talk more about your wedding this fall! Thanks also to the great people at Credo Coffee and Devine Wines for allowing to do some photography in your establishments.