They say that rain on your wedding day is good luck. If that's the case then Jolene & Morgan are going to have all kinds of good luck in the future. We had the pleasure of working with Jolene & Morgan to photograph their outdoor wedding and reception at the Sunridge Ski Area. This was also our first chance to work with the talented Stacey Foley from JoyFoley Wedding Designs and Lucas Boutilier from Naked Rain Creative who shot some video for them.
We started the day photographing the girls getting ready at Jolene's parents beautiful acreage in Sherwood Park. The girls were real troopers braving the mosquitoes so we could photograph Jolene getting into her dress in their beautiful backyard.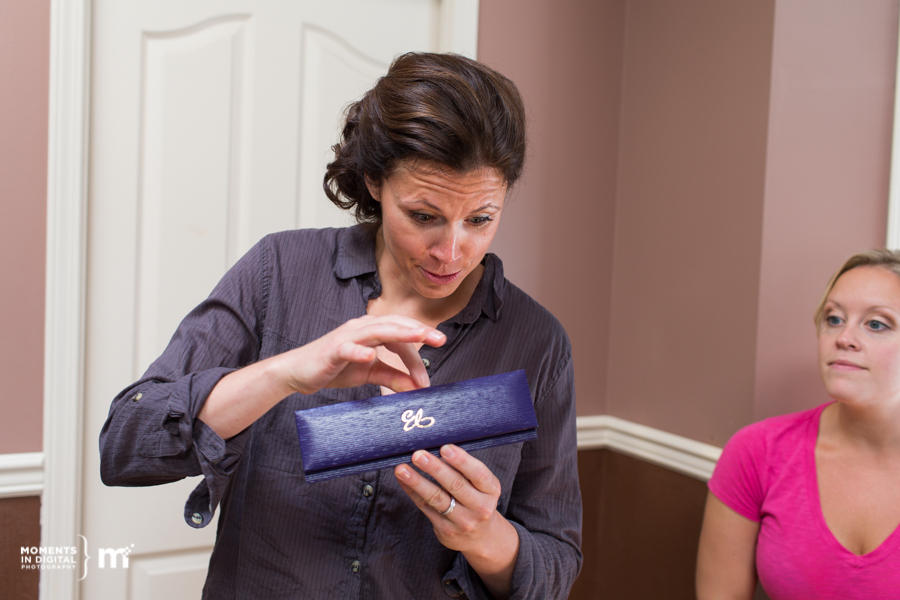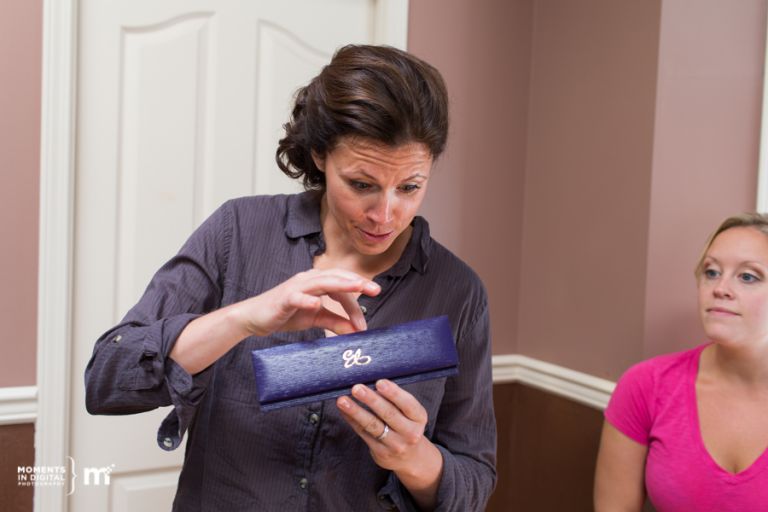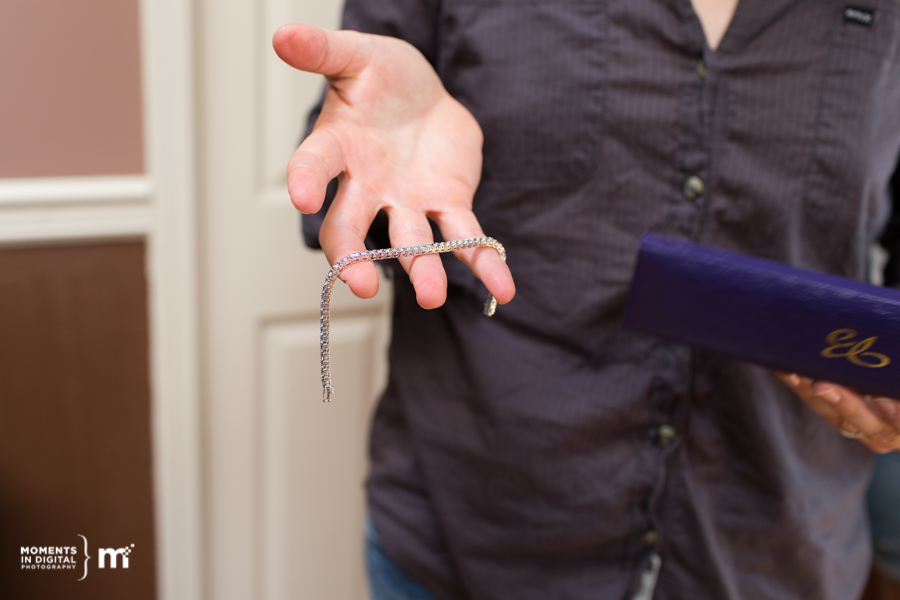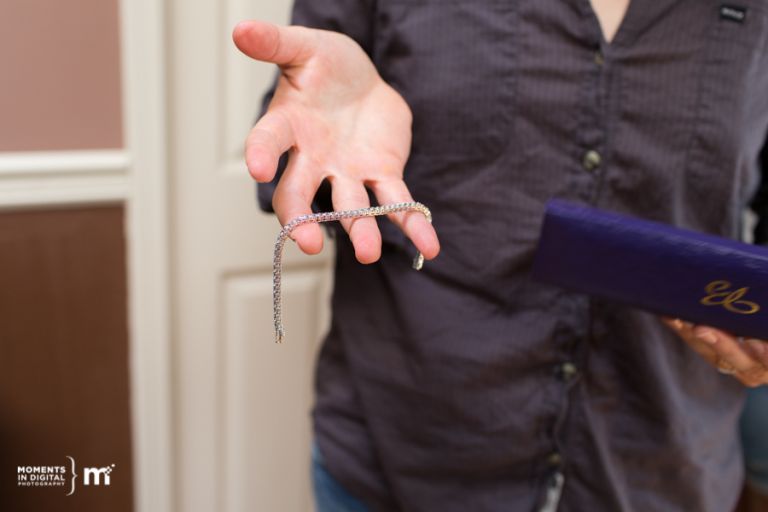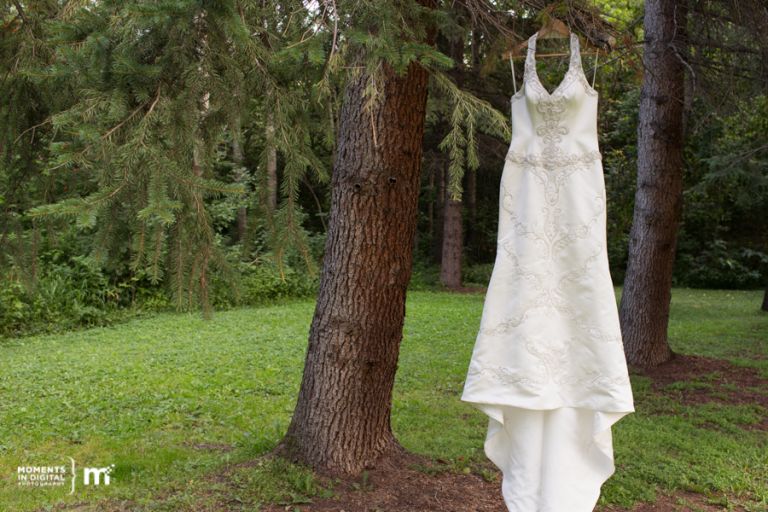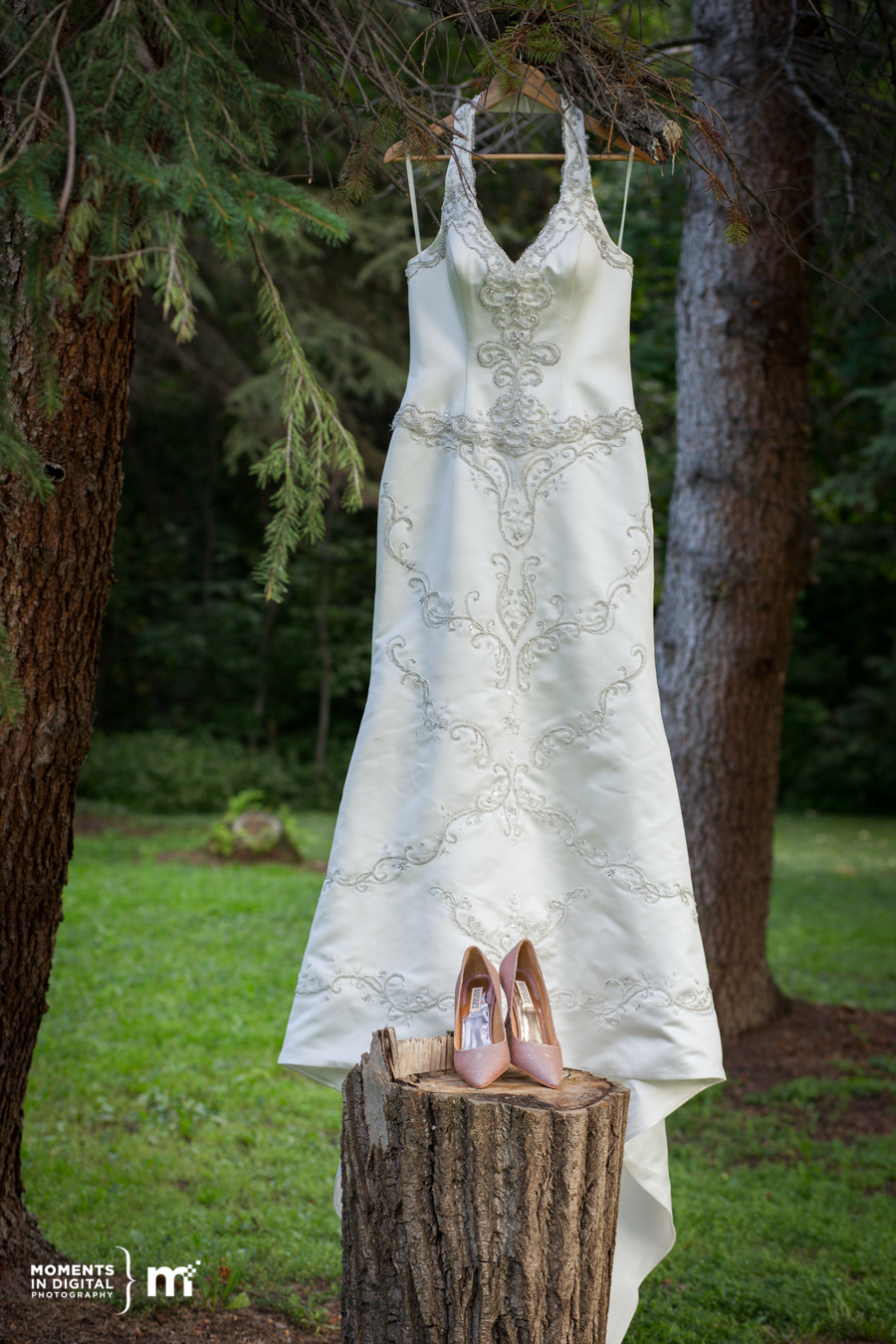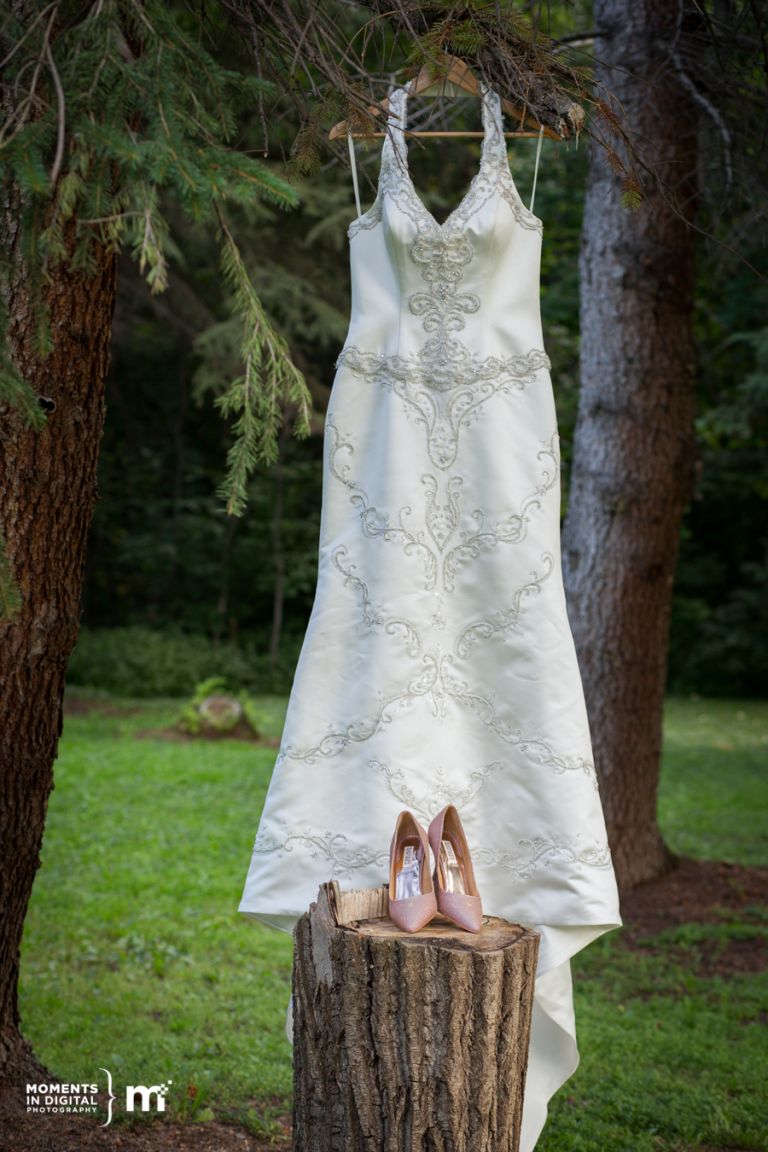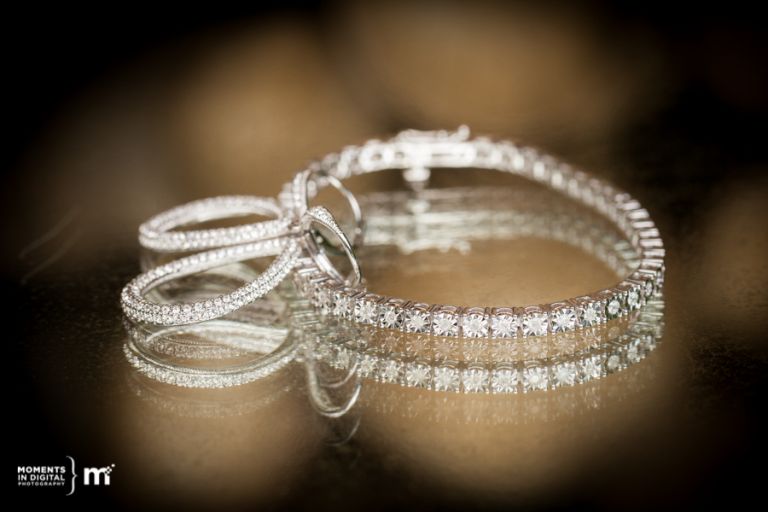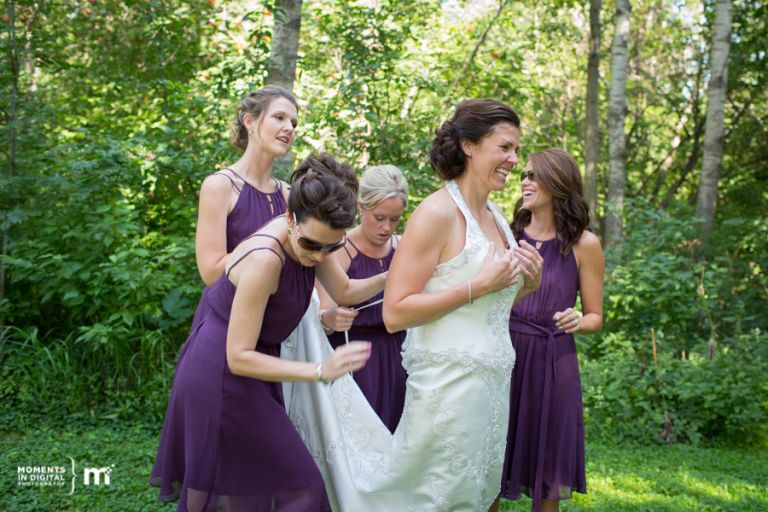 Jolene & Morgan held their ceremony outdoors behind the lodge at the Sunridge Ski Area. The weather in the morning looked great but just as the ceremony was about to start we could see a big storm making it's way across the river to the ceremony site. Despite the threat of rain, the ceremony moved forward and Jolene & Morgan just managed to say their 'I do's' just before the rain really picked up and everyone had to run for shelter in the lodge. 5 mins later the skies opened up and it rained as hard as we've seen it rain in quite sometime with a bit of hail mixed in just for good measure.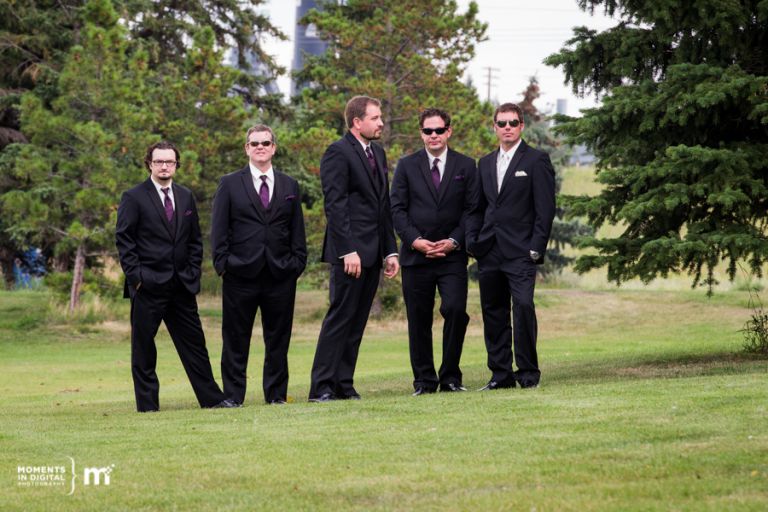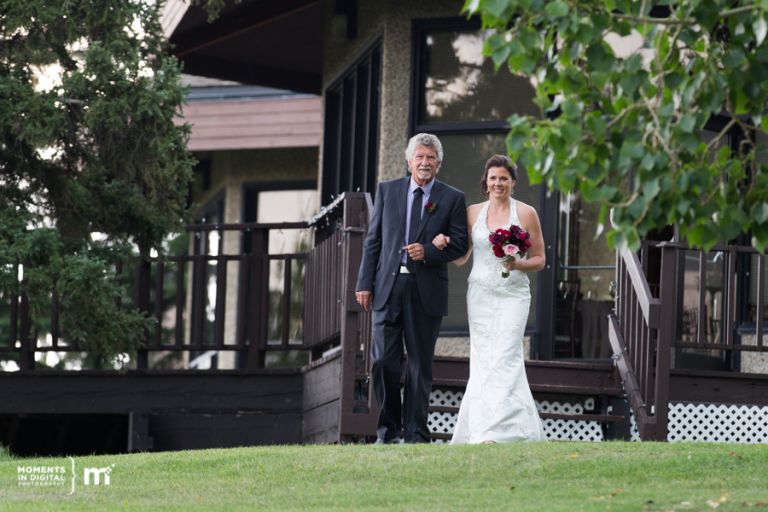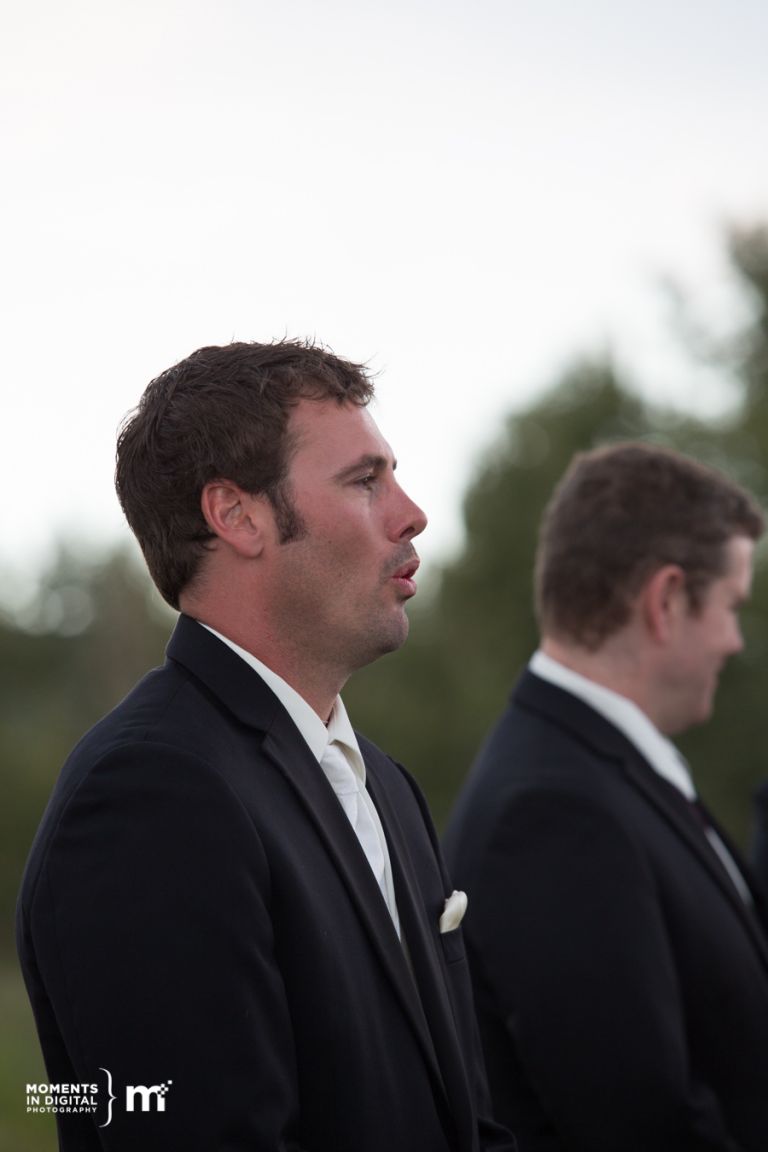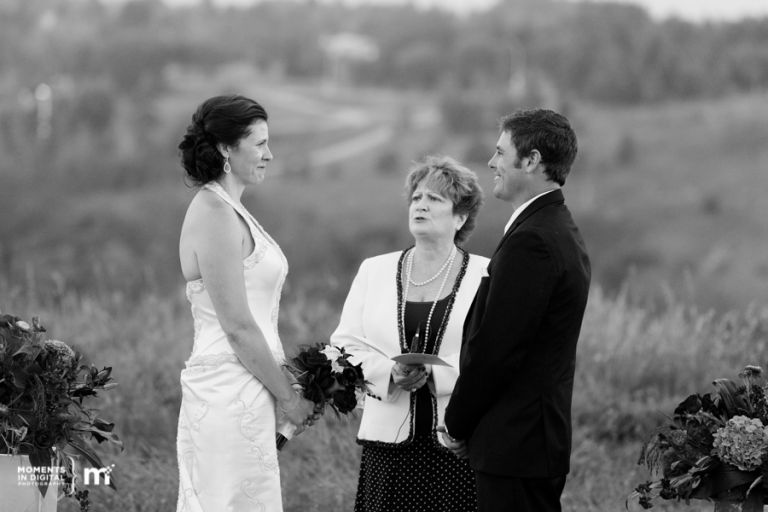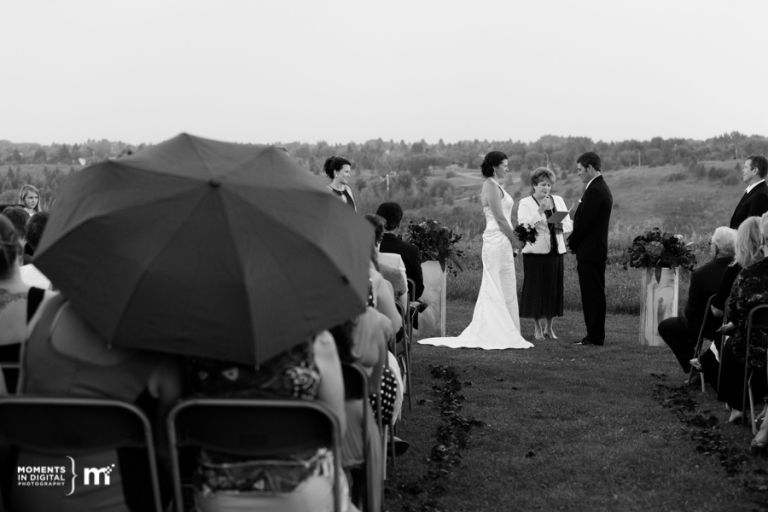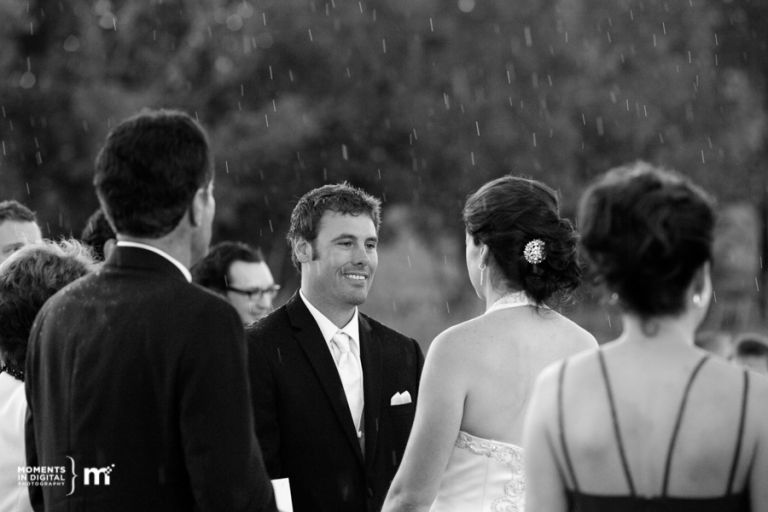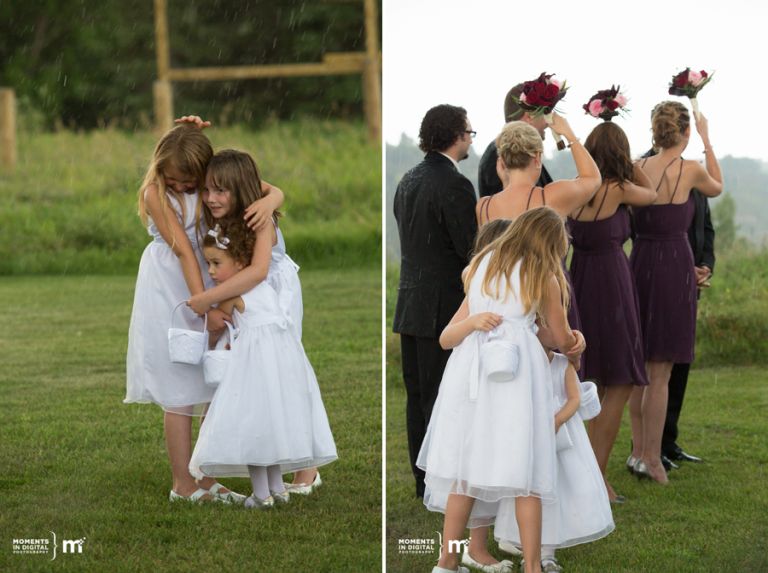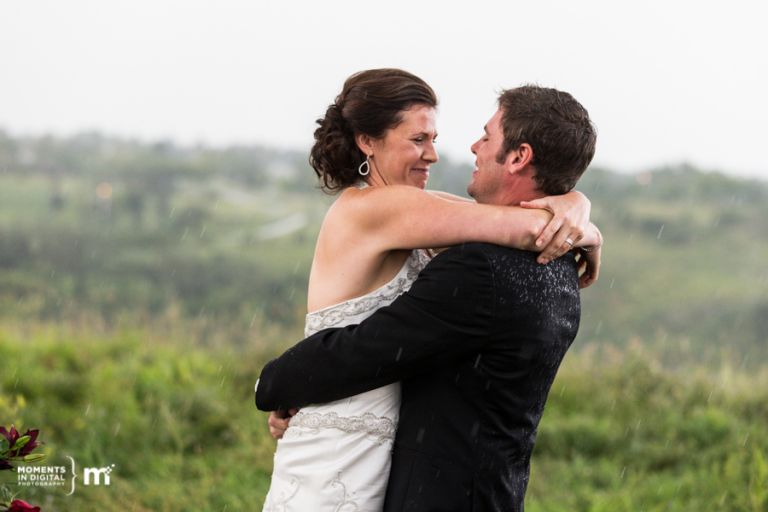 After the ceremony we all piled into the limo and headed down to Whyte Ave where the wedding party swapped stories and had some good laughs over a few beverages at MKT and Blues on Whyte before heading back to the Sunridge Ski Area for the reception.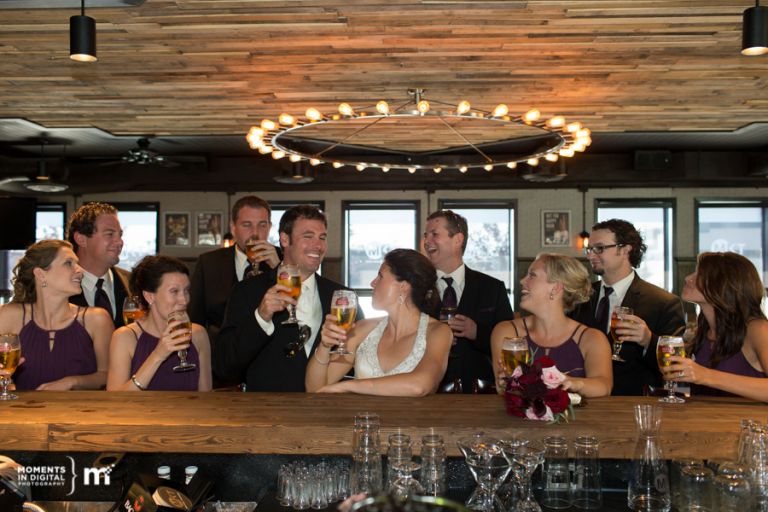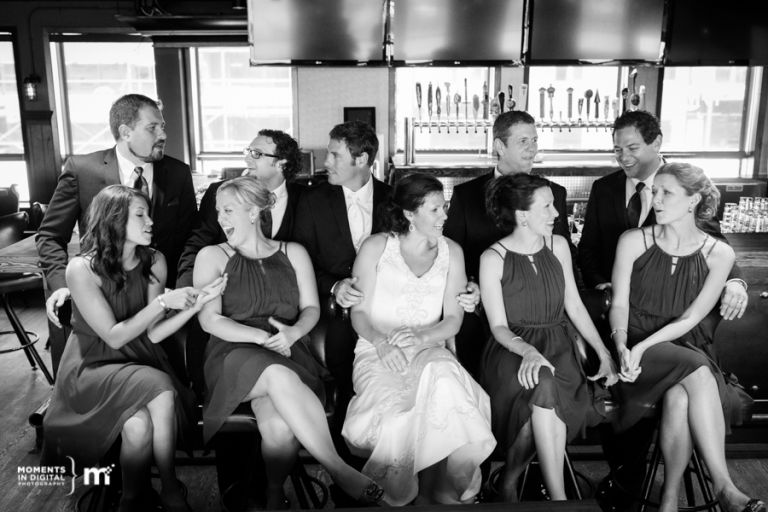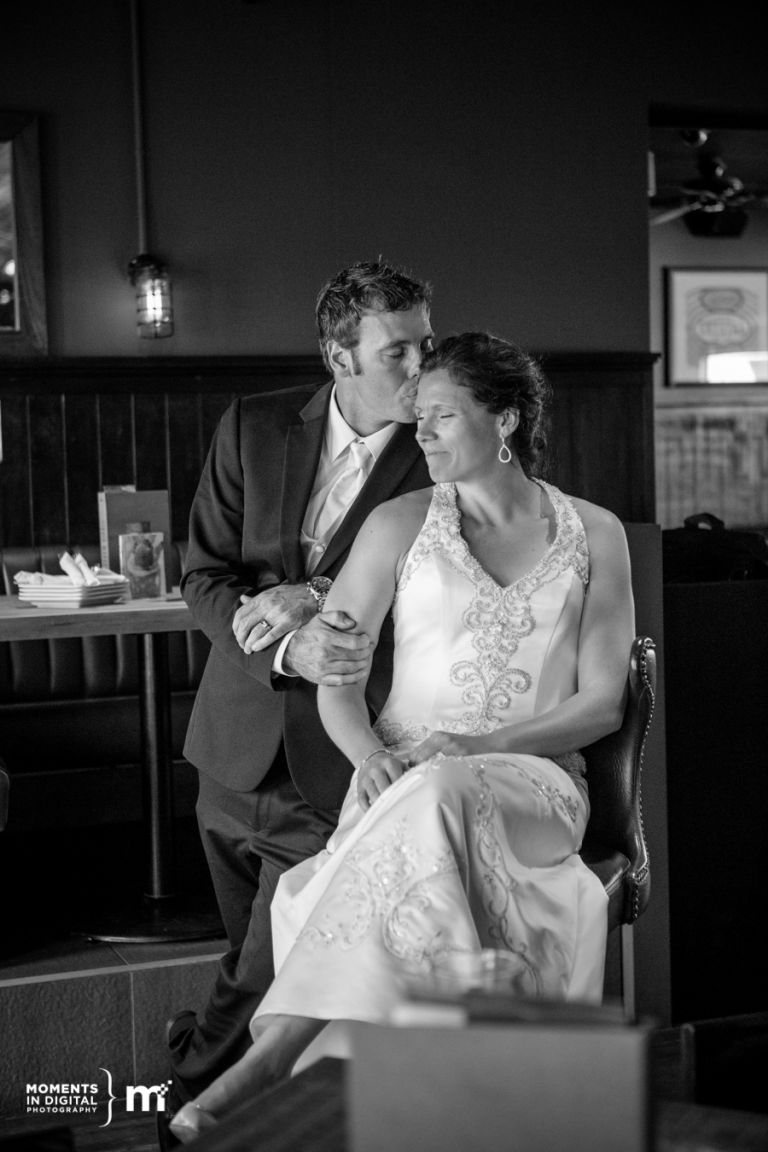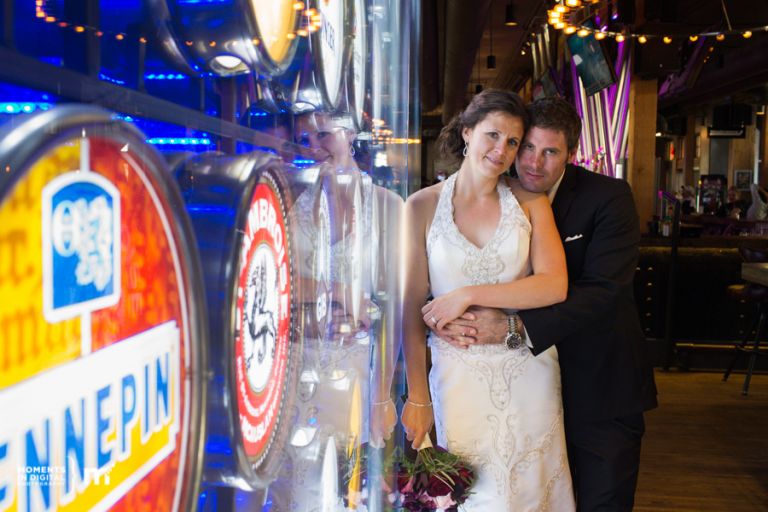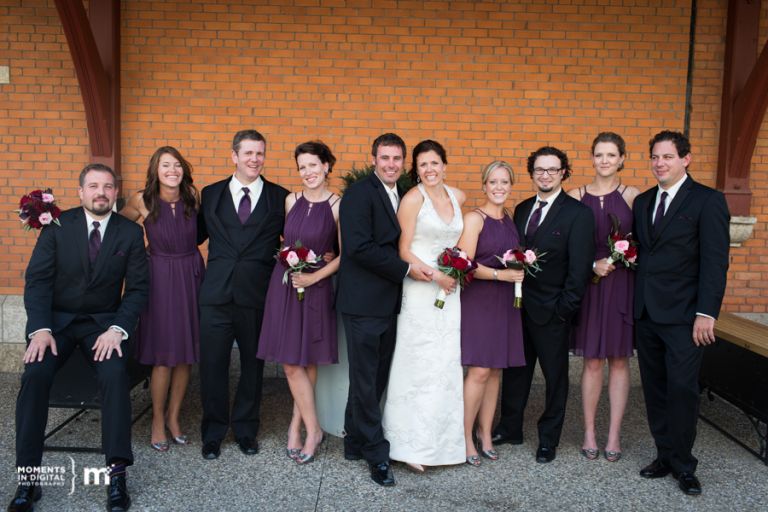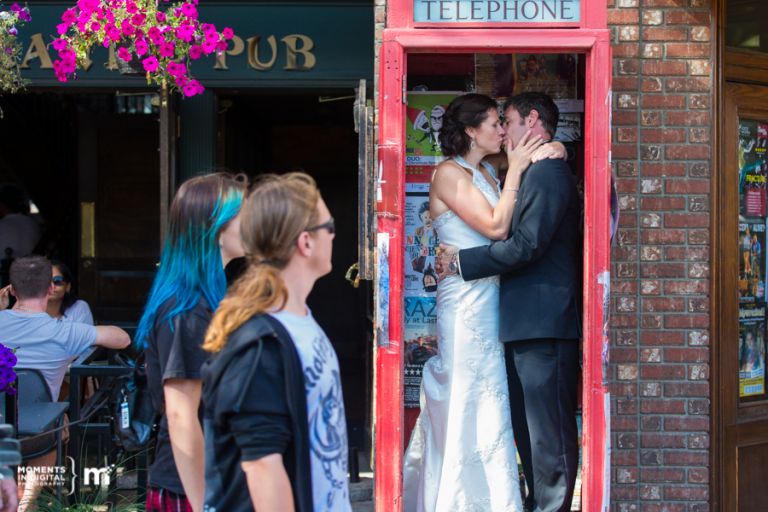 After hitting up a couple hot spots on Whyte Ave, we headed back to the Sunridge Ski Area for their reception. Jolene & Morgan really enjoy wine and they had one of the most amazing cakes we've ever seen. At first glance we thought the glasses were real but we found out that they were made from spun sugar. Jolene & Morgan also had a giant bottle of wine that they used as their guest book and will be something they can enjoy on one of their anniversaries down the road.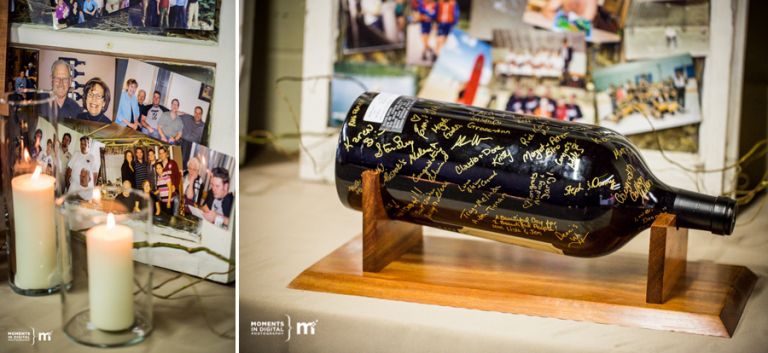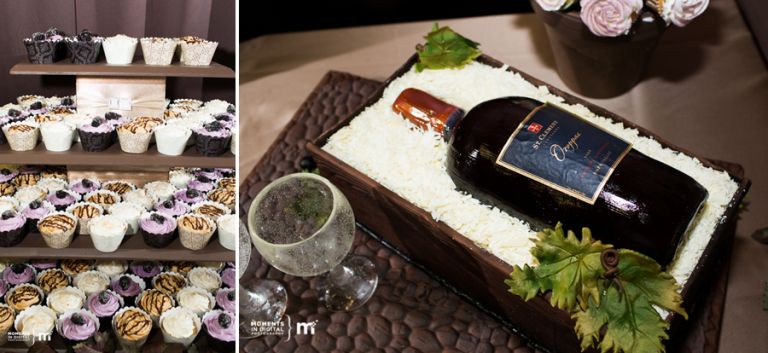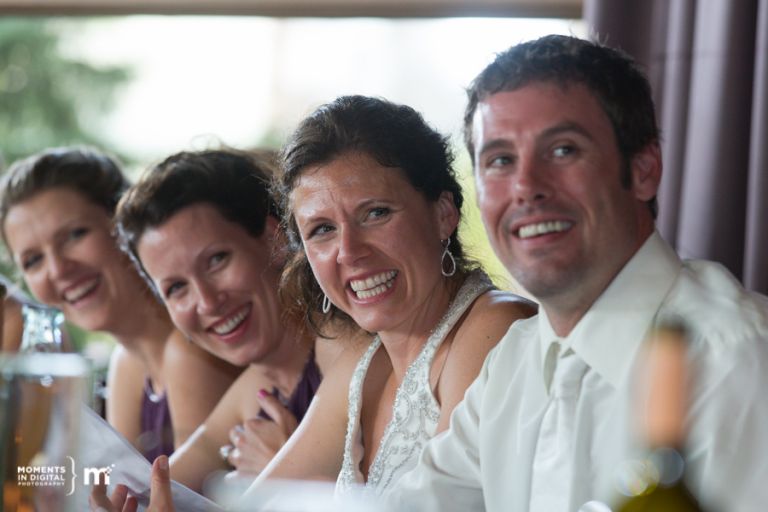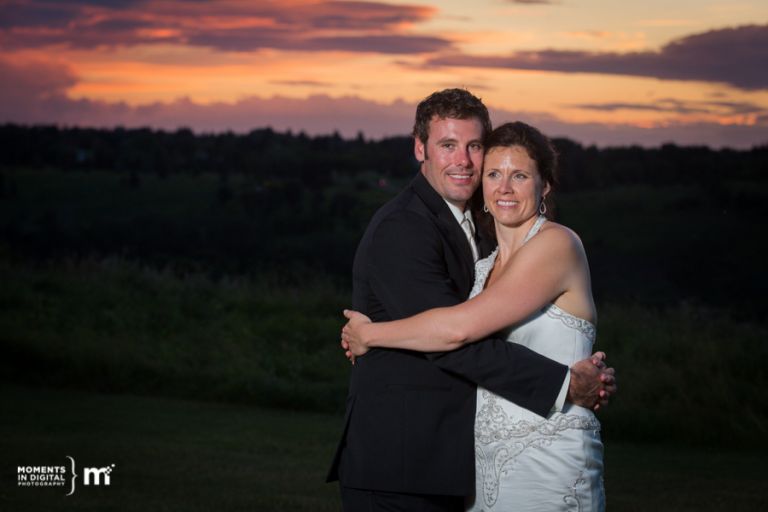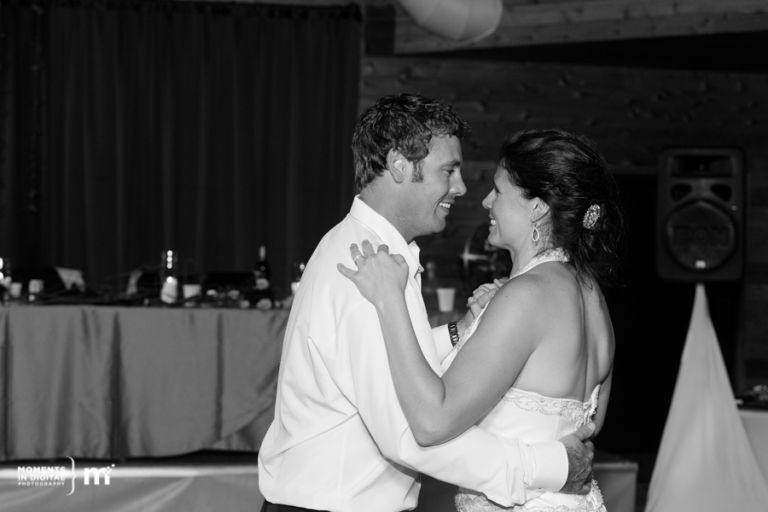 Jolene & Morgan we hope you enjoy your sneak peek and we can't wait to get together with you over a bottle of nice wine to go through the rest of your images with you. Thank you again for choosing us to photograph your wedding day!