Hard to believe that summer is over and that wedding season in Edmonton is coming to an end for another year but we still have a few great weddings to blog. Lorelei & Vik's wedding day was full of smiles and laughter along with a few rain drops courtesy of Mother Nature. Lorelei and Vik opted to do a first look prior at the Hotel MacDonald prior to their ceremony. The rain started to fall just before we were going to do their first look so rather than going outside we took advantage of the beautiful interior of the historic Hotel Mac for Vik to see his beautiful bride for the first time. Needless to say, we think he was impressed with what he saw when she came down the stairs.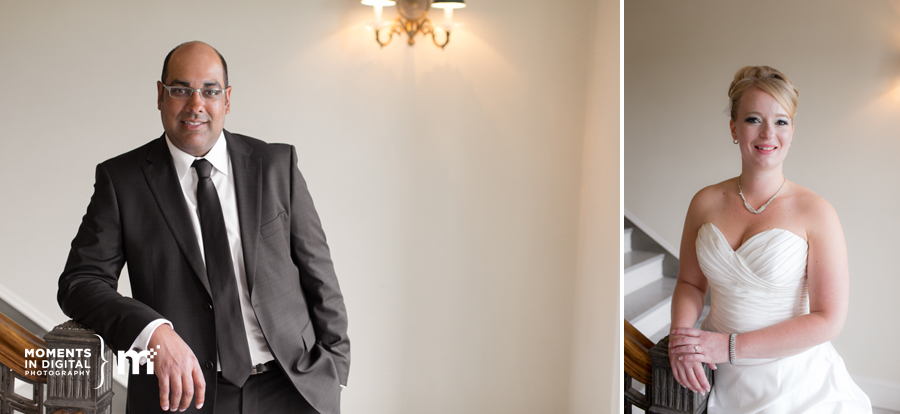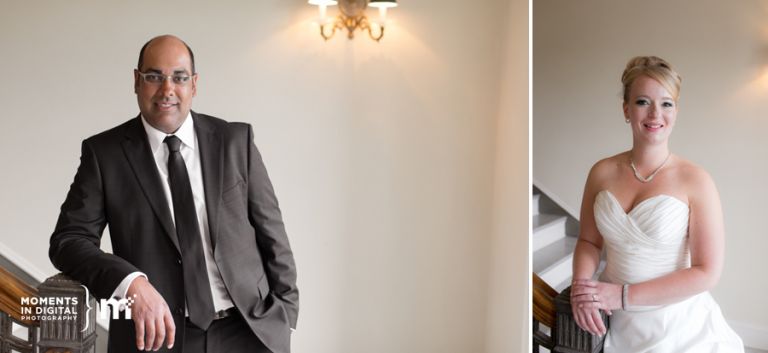 After their first look, we wandered around the hotel to do some portraits with their fun wedding party and then they stopped off at the Confederation Lounge to relax and enjoy a few beverages prior to their ceremony.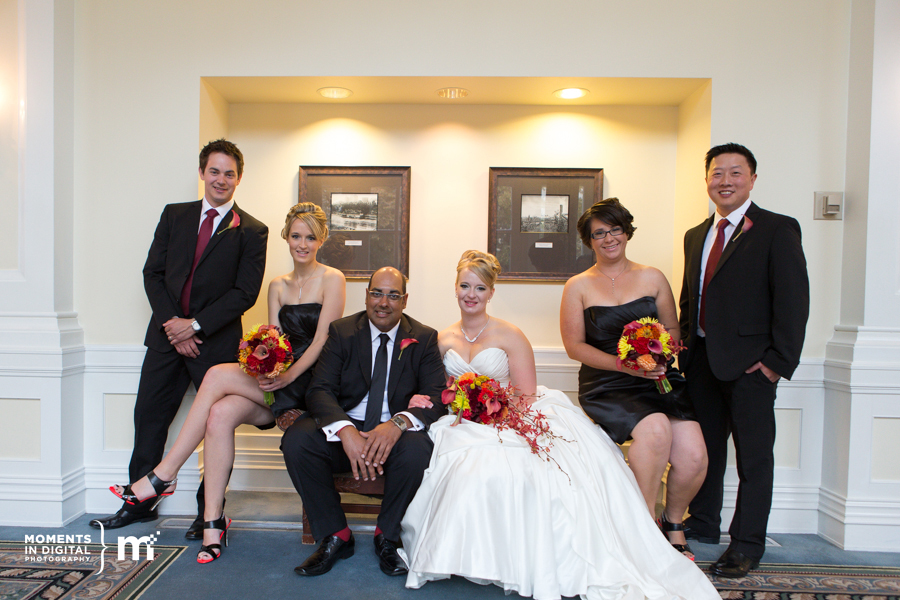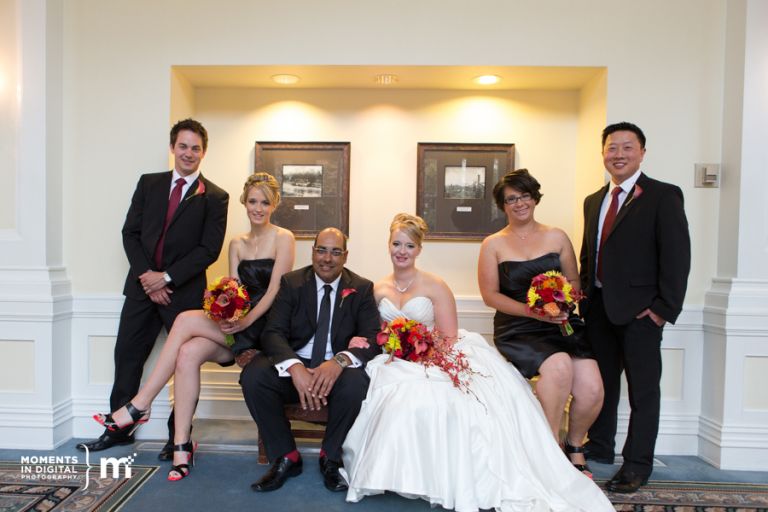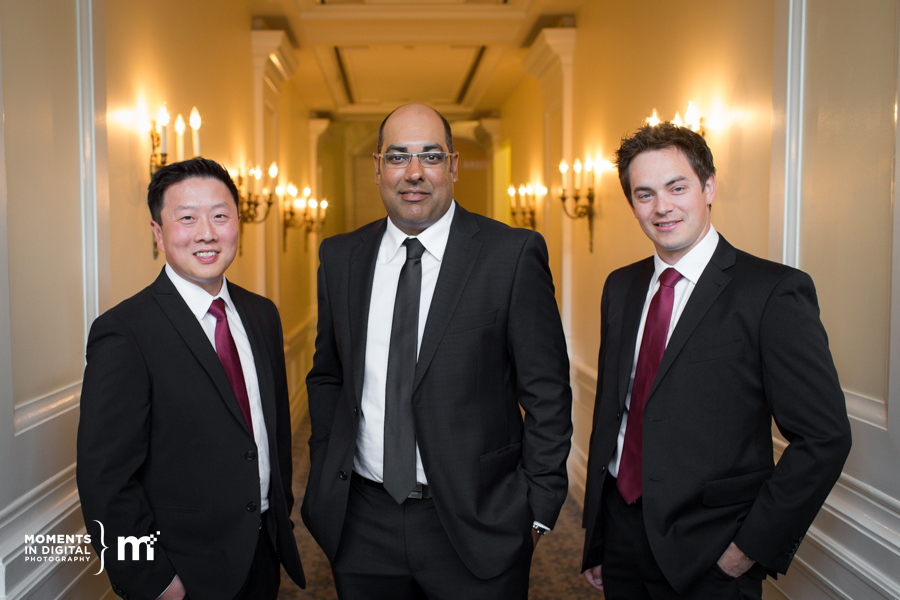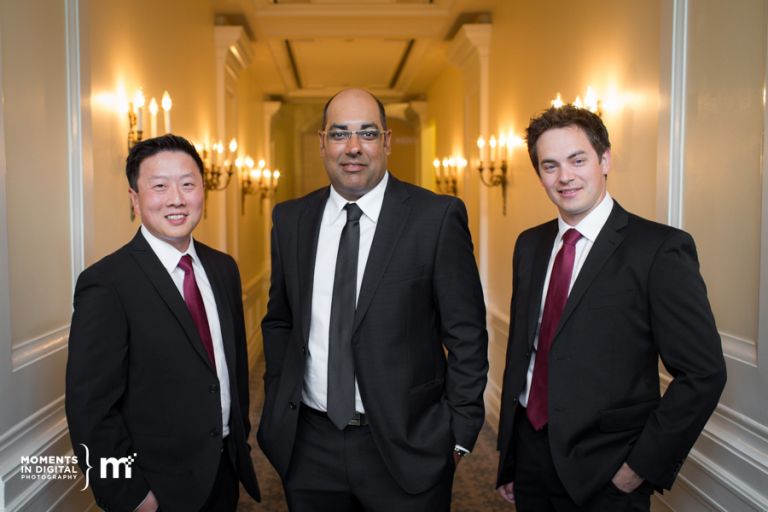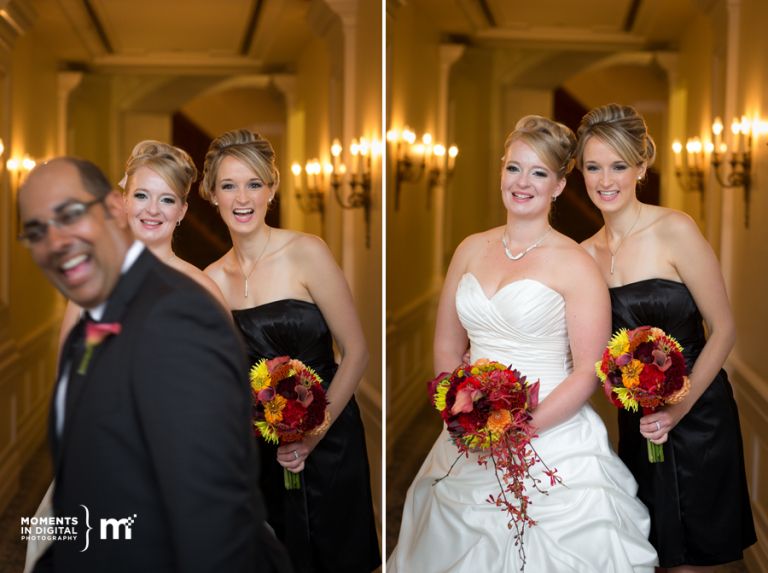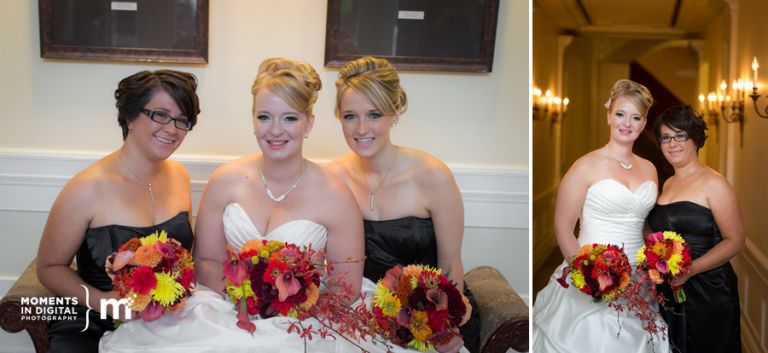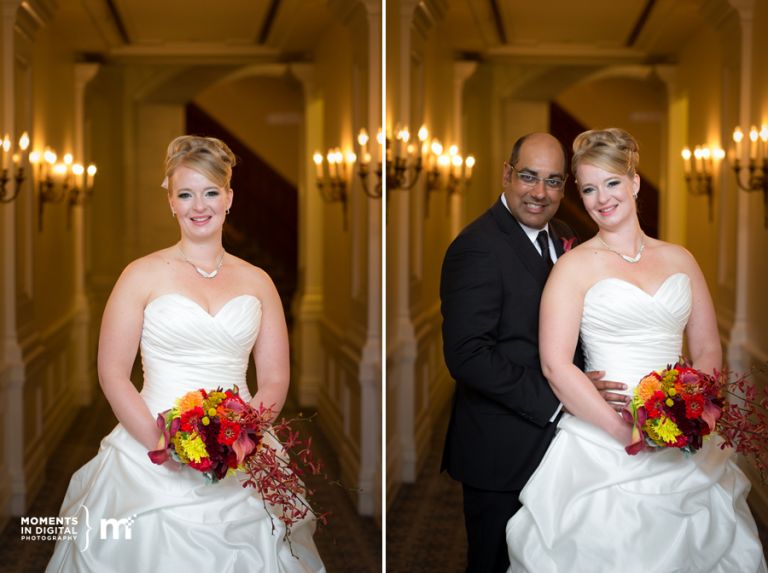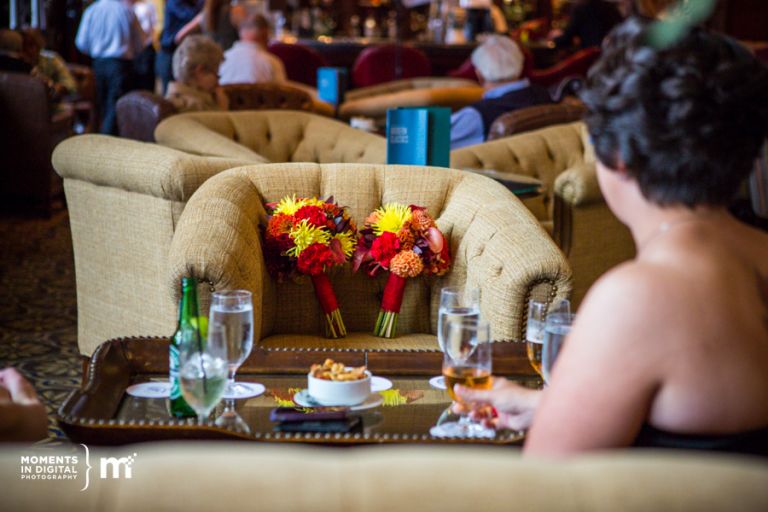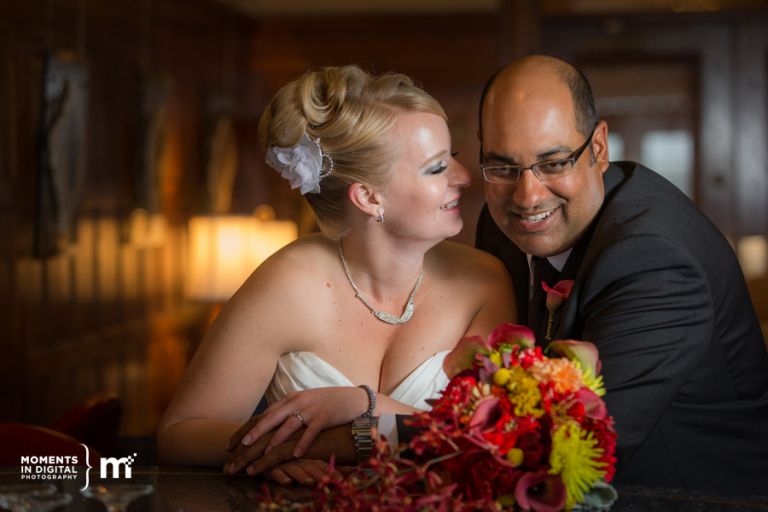 After we finished doing photographs at the Hotel Mac, we headed down the street to the old Paramount Theatre which is now home to the City Centre Church.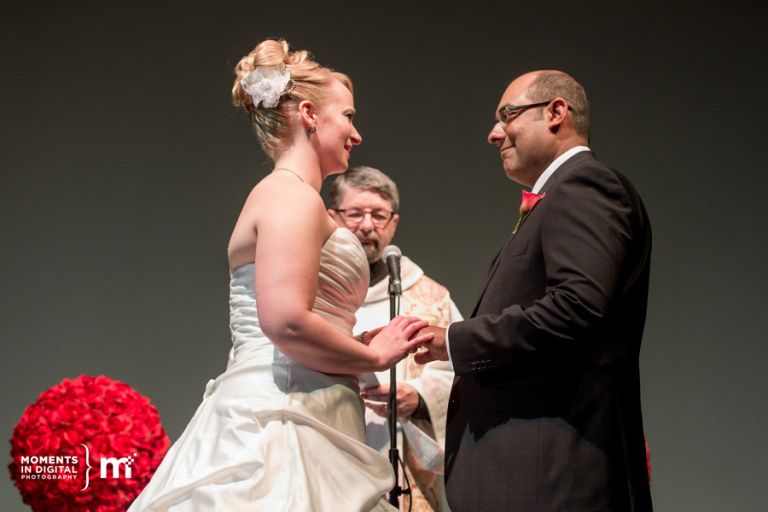 After the ceremony we made our way over to the Shaw Conference Centre where Lorelei and Vik were having their reception. The room looked beautiful with a gorgeous fall colour scheme designed by Katherine from Elegant Touches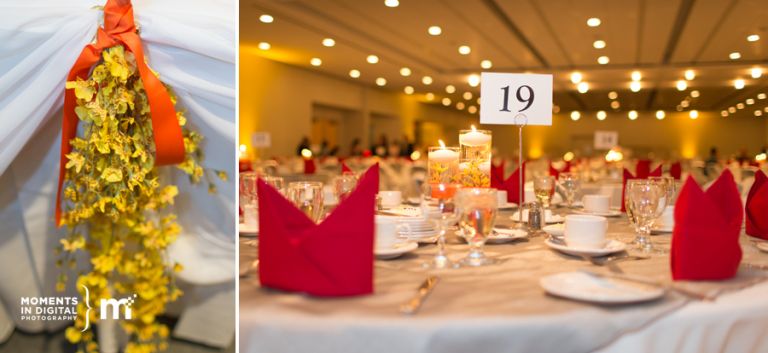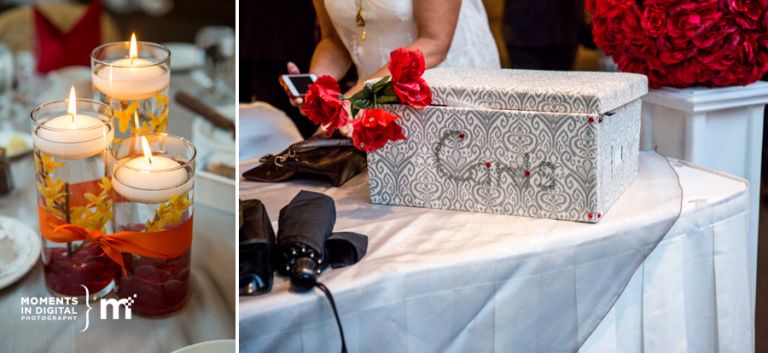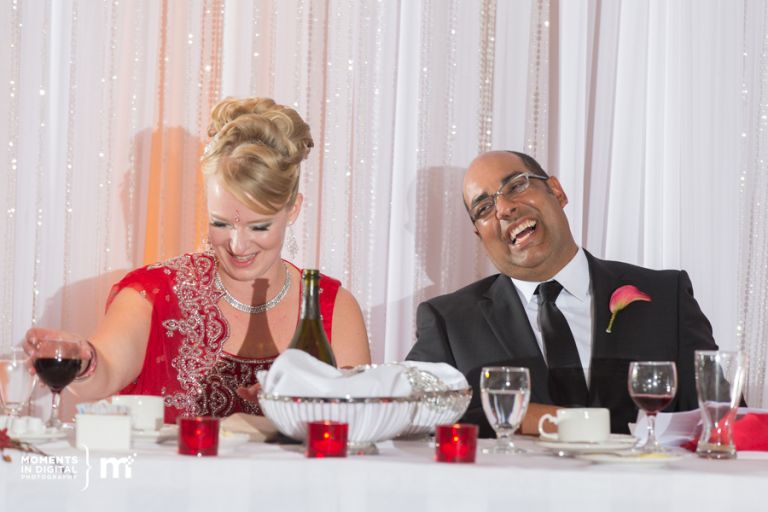 Their reception also featured a great performance from traditional Indian dancers and DJ Kwake and Harman B from Urban Metropolis kept the party going all night long.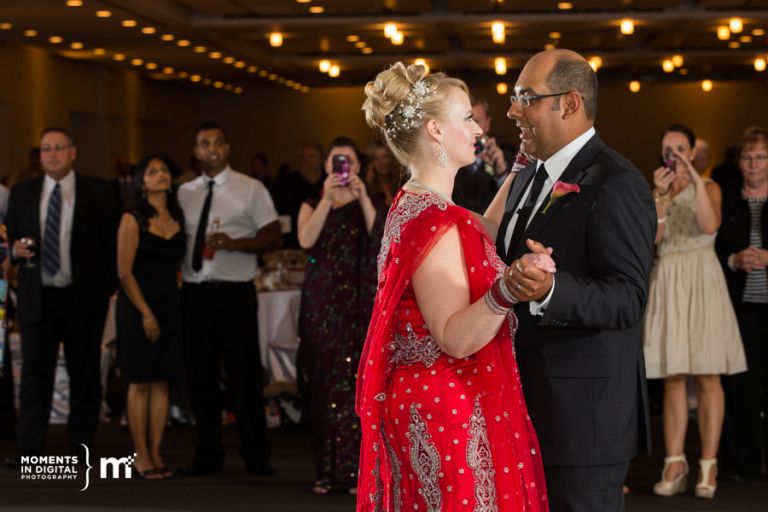 Thanks again for inviting us to share in your special day. Special mention to our two assistants Angela and Lauren for dragging around our gear in the pouring rain. We couldn't have done it without you guys!