Ragan and Jason are getting married in Edmonton next year Sarah and I will be their wedding photographers.  Last weekend we met up with them for a fall engagement photo shoot. The timing was perfect as this was likely the last nice fall weekend that we'll have before the temperatures start to dip and the snow starts to fly. Although most of the fall leaves had fallen off the trees, Ragan and Jason found a great spot in the west end of the city that still had some nice fall colors to work with.
We first met Ragan and Jason in the spring after being referred by Ragan's mom whom we'd met at the Dinner with David Adjey in March. Right away we hit it off and shared the same sense of humor so we knew this would be a fun session. Ragan and Jason are in the process of building their first home so we thought it would be fun to start there and get a few photographs of them in front of their new home. They even came prepared with props – hard hats!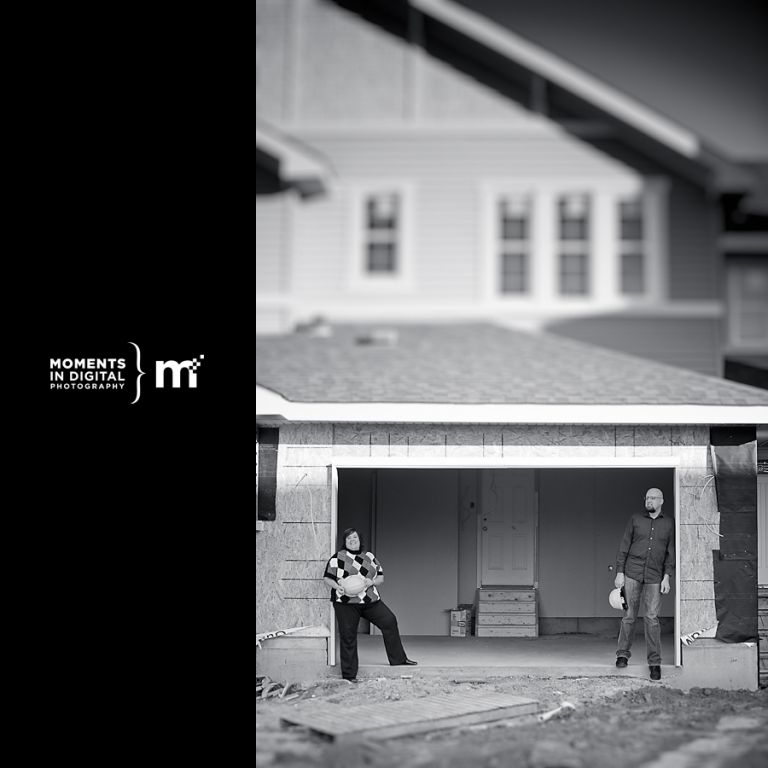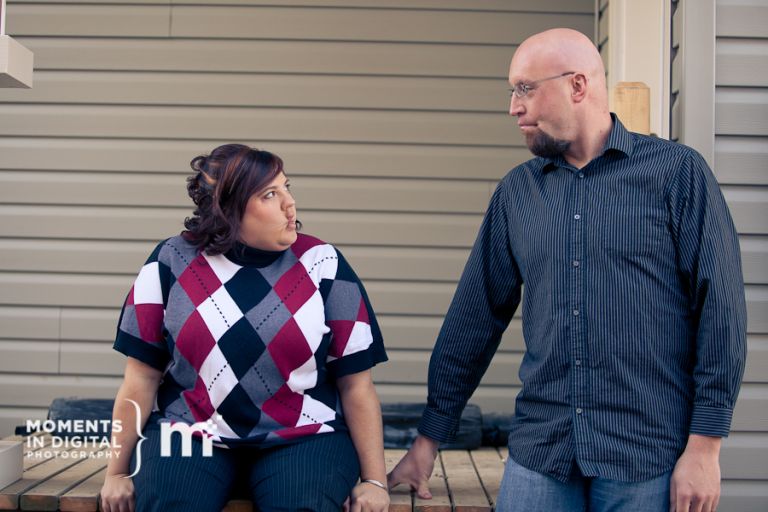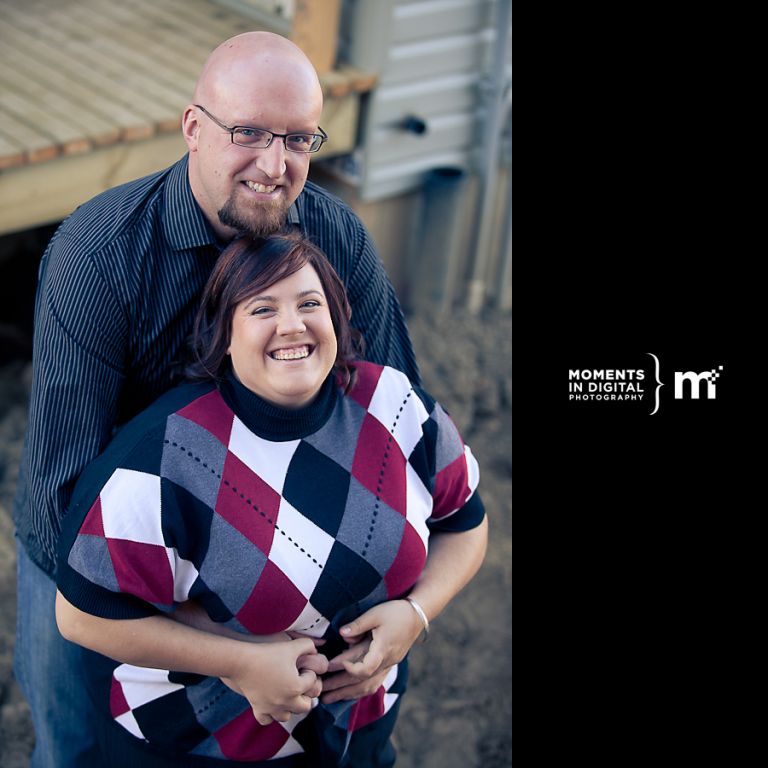 After getting some fun shots at their new house, we headed to a nearby park and lake to take advantage of the wonderful light and fall leaves that were on the ground. Ragan and Jason couldn't stop smiling and you can really tell that these two are madly in love with one another.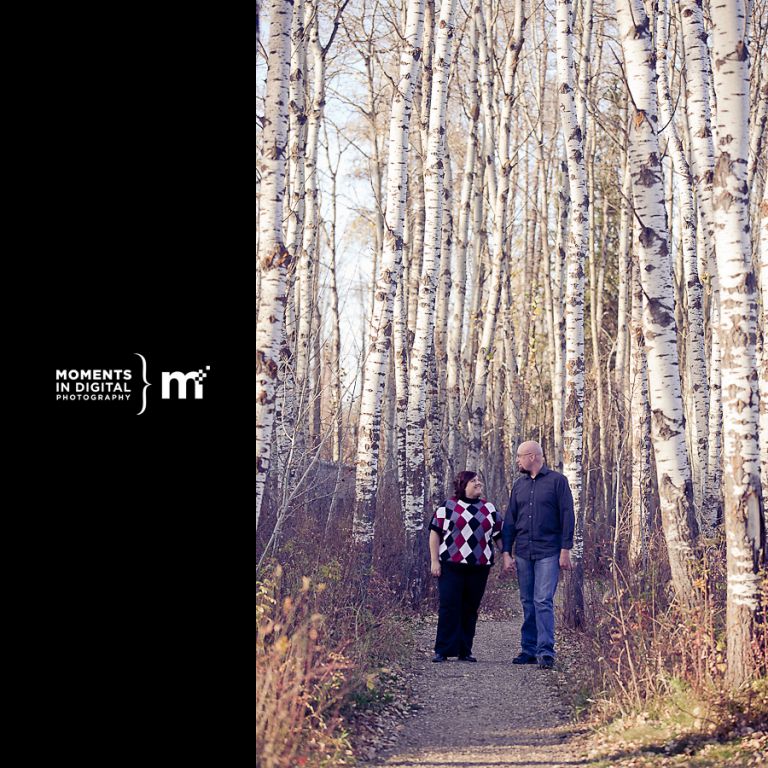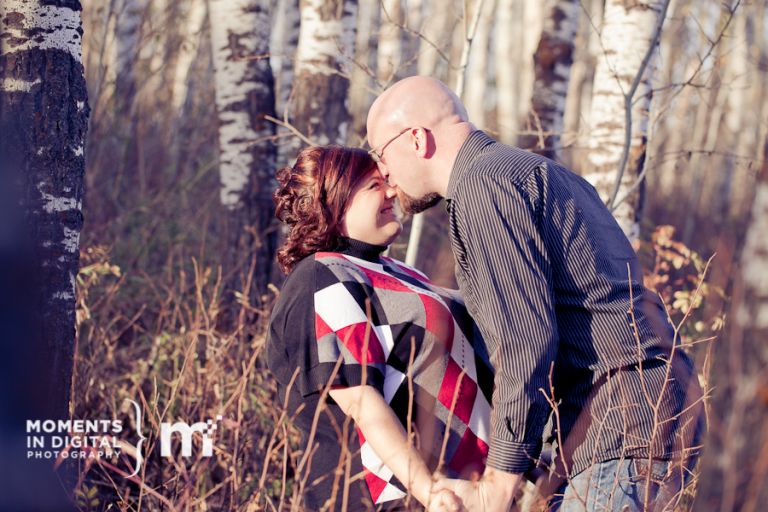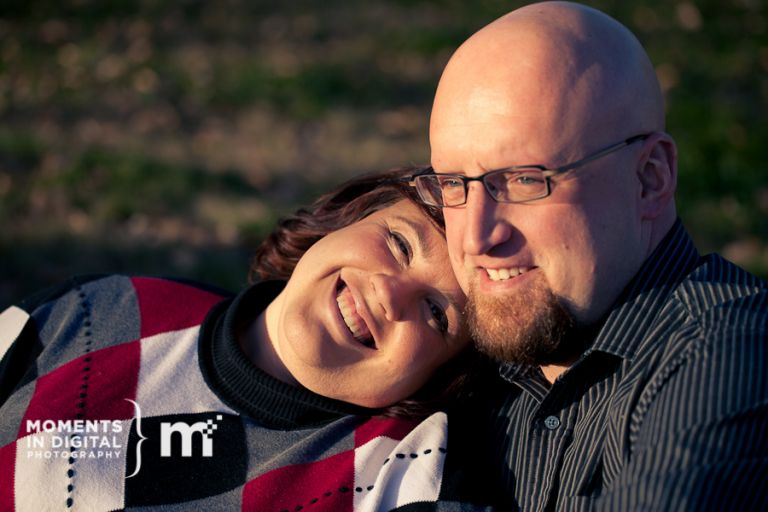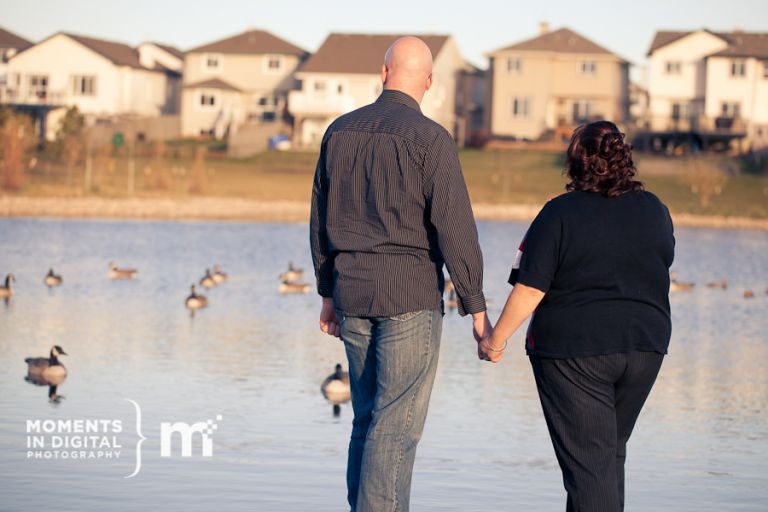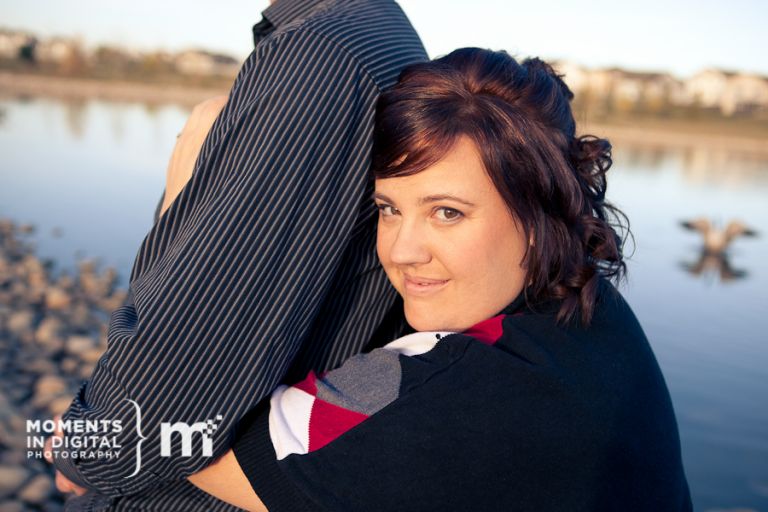 The idea for this next shot was Ragan an Jason's idea. They say opposites attract. Ragan loves Starbucks. Jason loves Tim Hortons.   It's an age-old battle similar to the Hatfield's and the McCoys with no clear cut winner. We had some fun with it anyway.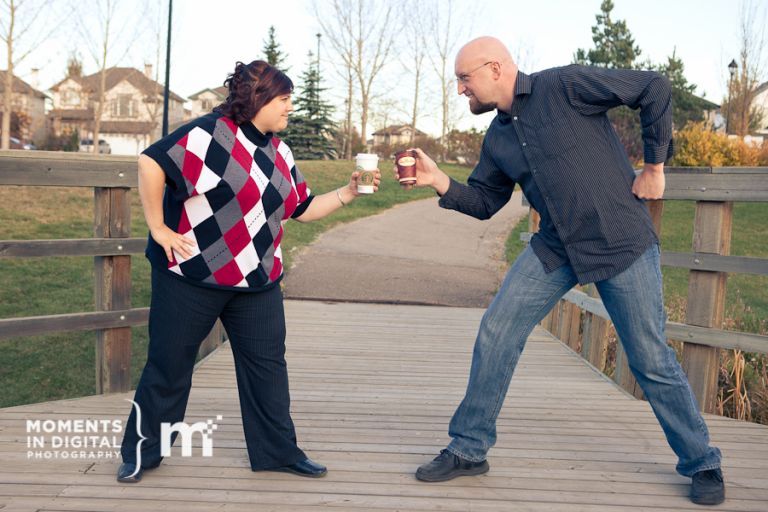 As the light started to fade, we stopped at another great spot in the west end for a few more photos before heading to the Keg for dinner. The Keg happened to be where Ragan and Jason went on their first date so we had to stop for a few photos outside the Keg before enjoying a delicious dinner together.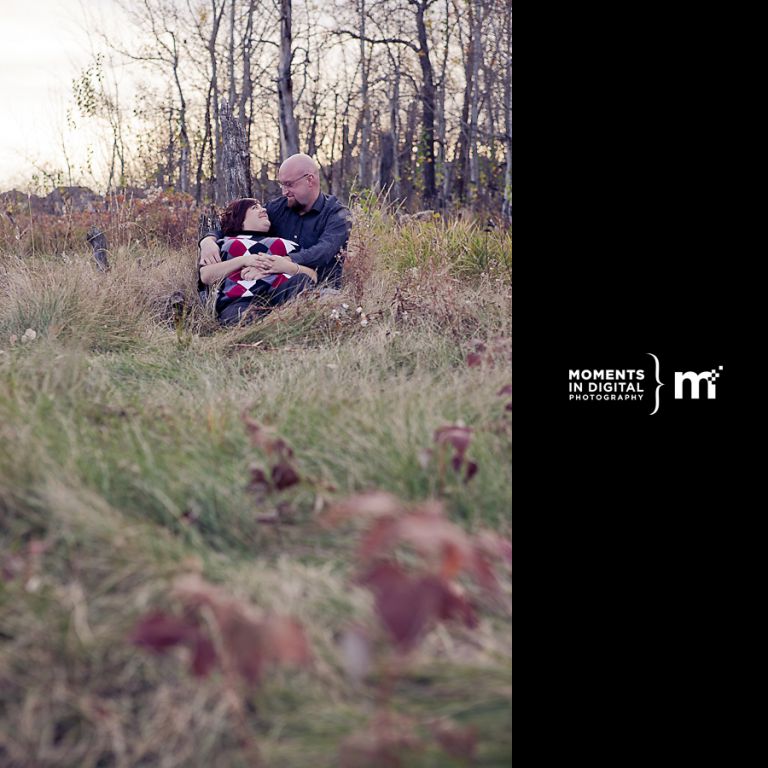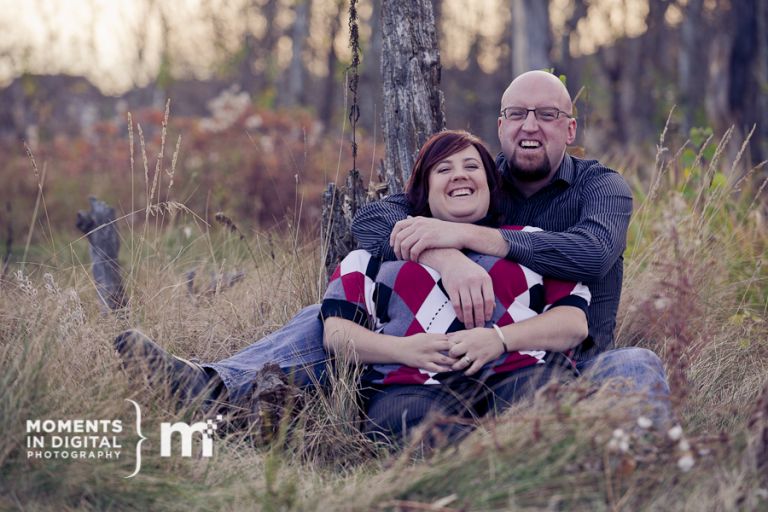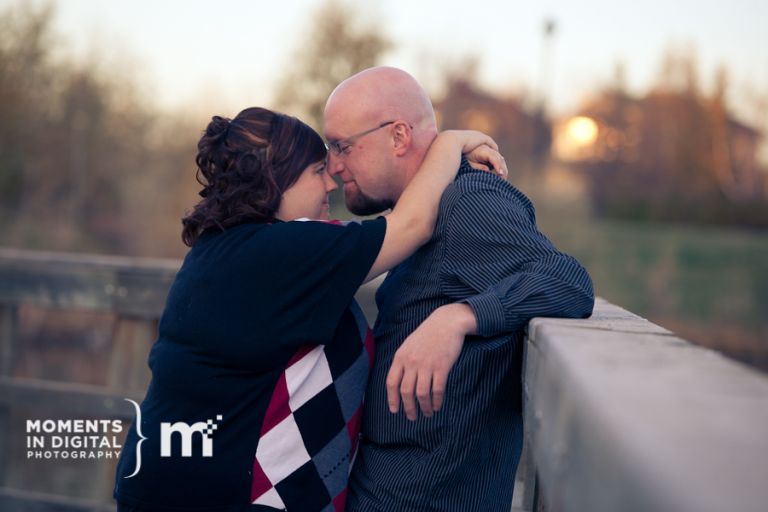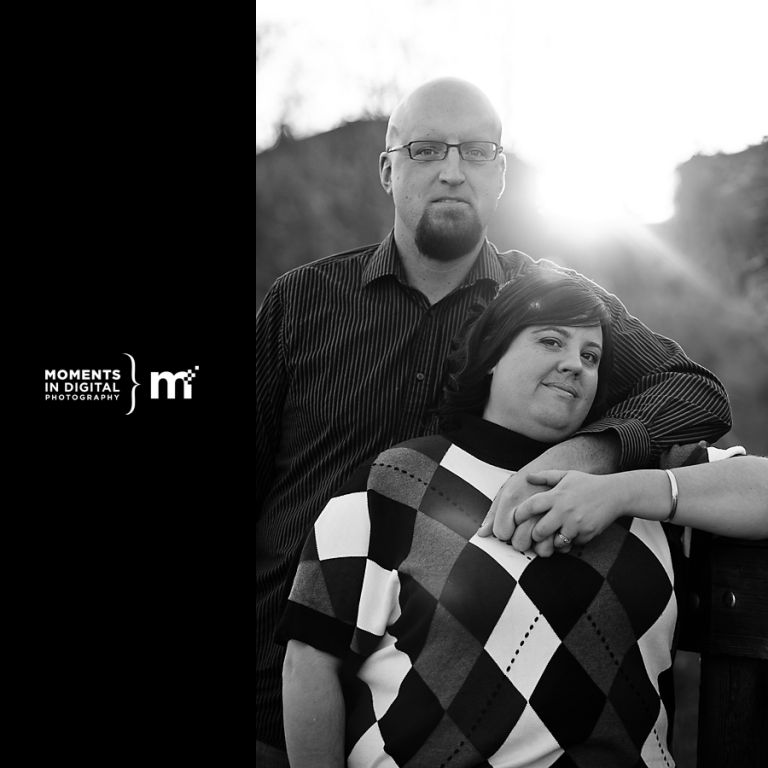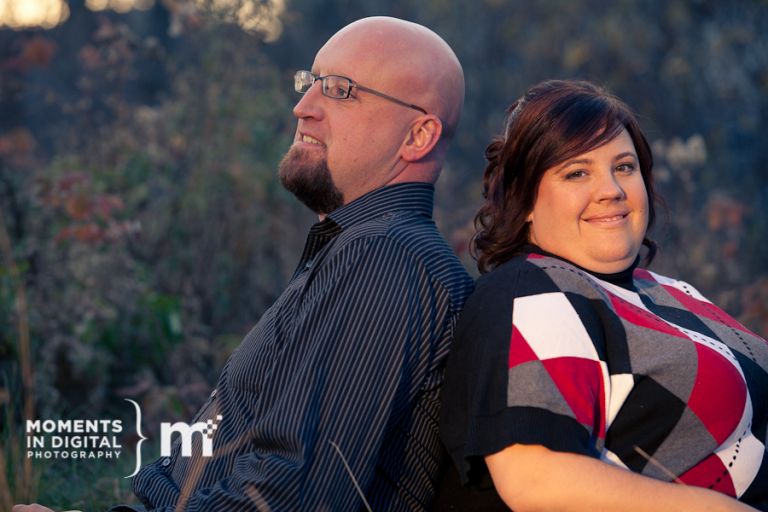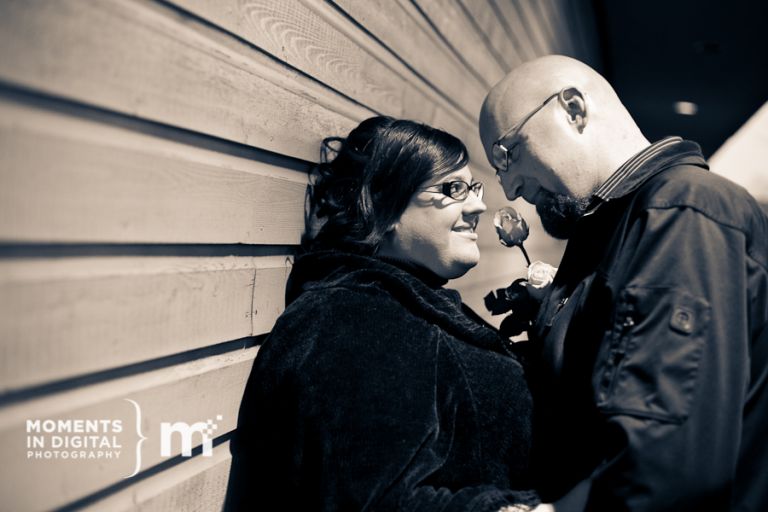 Thanks again Ragan & Jason for spending a few hours with us and for an enjoyable dinner afterward. We can't wait to photograph your wedding next summer.