If we had to pick our favourite spot to get away from it all and relax, Jasper would be top of the list. It offers some of the most beautiful scenery in the world combined with a sleepy town that has quaint stores, cozy coffee shops, and our favourite bakery. Bruce's dad was also born in Jasper so his family used to spend many summers visiting Jasper so making the drive to the mountains always brings back some great childhood memories every time we get to visit. One of the other great things about Jasper is that the town and surrounding areas really haven't changed that much in almost 40 years and even when it's busy, it still doesn't feel crowded like it can in Banff and Lake Louise.
Needless to say, we were pretty excited when we met Michelle & Curtis and found out they were having their wedding and reception at Maligne Lake Chalet in Jasper National Park. It was our first time photographing a wedding at Maligne Lake Chalet and we couldn't imagine a more romantic location for a wedding. Their intimate ceremony was held outdoors in the courtyard next to the chalet and their reception was held inside the lovely log chalet.
The day started with the guys getting ready in town while the girls got ready in the guest house next to the chalet. The weather gods managed to co-operate right up until the ceremony and the rain managed to hold off long enough for Michelle and Curtis to say their I do's and get a few photos with their bridal party. Fortunately, they had scheduled a boat cruise to Spirit Island for all of their guests so just as the rain rolled in, it was time to board the boat and enjoy a lovely cruise out to Spirit Island complete with wine and cheese.
When we arrived at Spirit Island, the rain was still coming down but that didn't dampen Michelle & Curtis's spirit for doing photos (c'mon how could we pass up such a good pun..lol). So we popped out with umbrellas in hand to create some memorable images for them. Special thanks to their wedding planner Sarah Mitchell who helped keep Michelle & Curtis dry in between takes and thanks to Sarah for standing in the rain holding our off-camera flash mounted on a monopod while lighting and thunder were hitting around us.
After cruising out to Spirit Island, the wedding party and their guests headed back to the chalet for their reception. The rain finally let up as the sun was setting so we managed to sneak out to create a few more photos around Maligne Lake before the evening ended. We hope you enjoy this sneak peek from Michelle & Curtis's wedding at Maligne Lake Chalet in Jasper Alberta.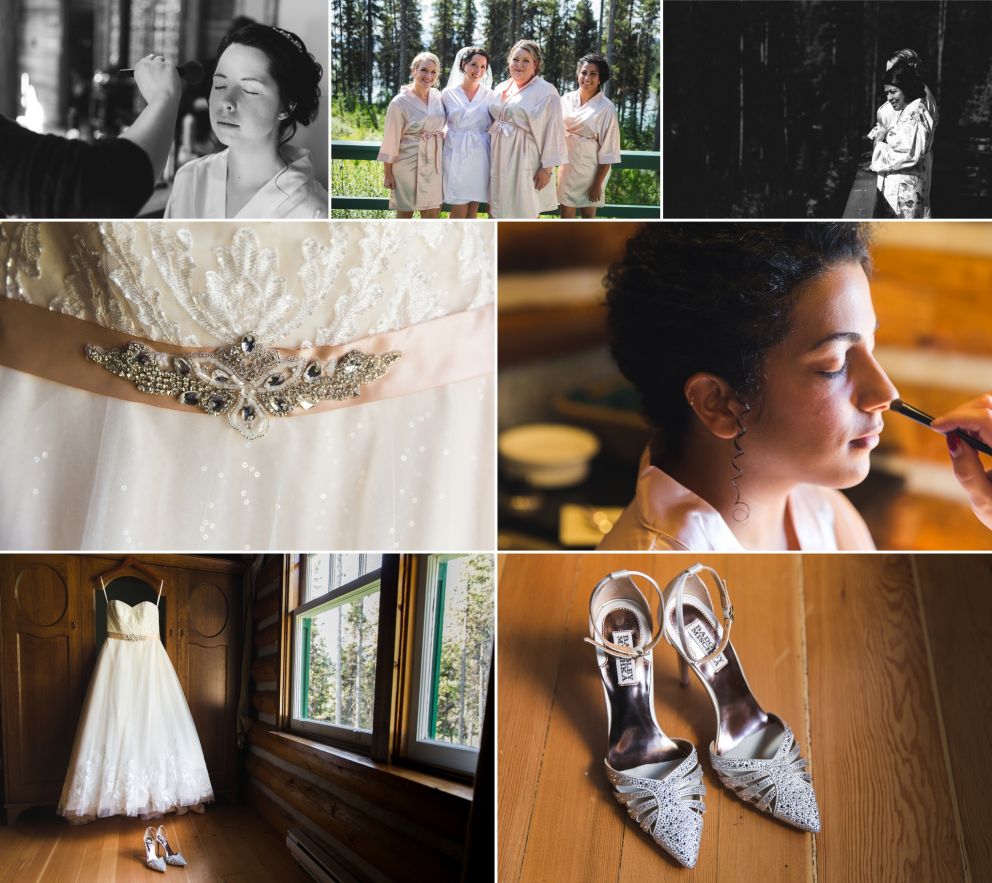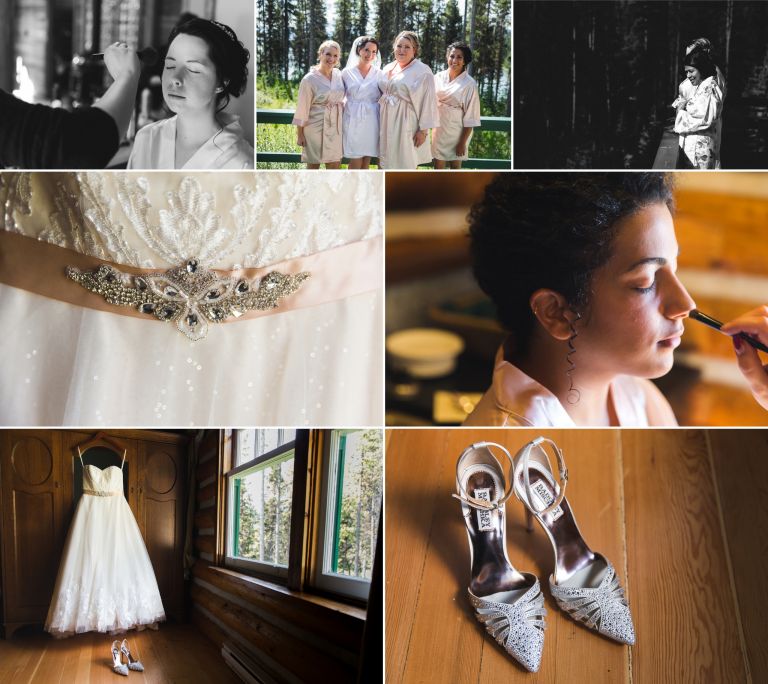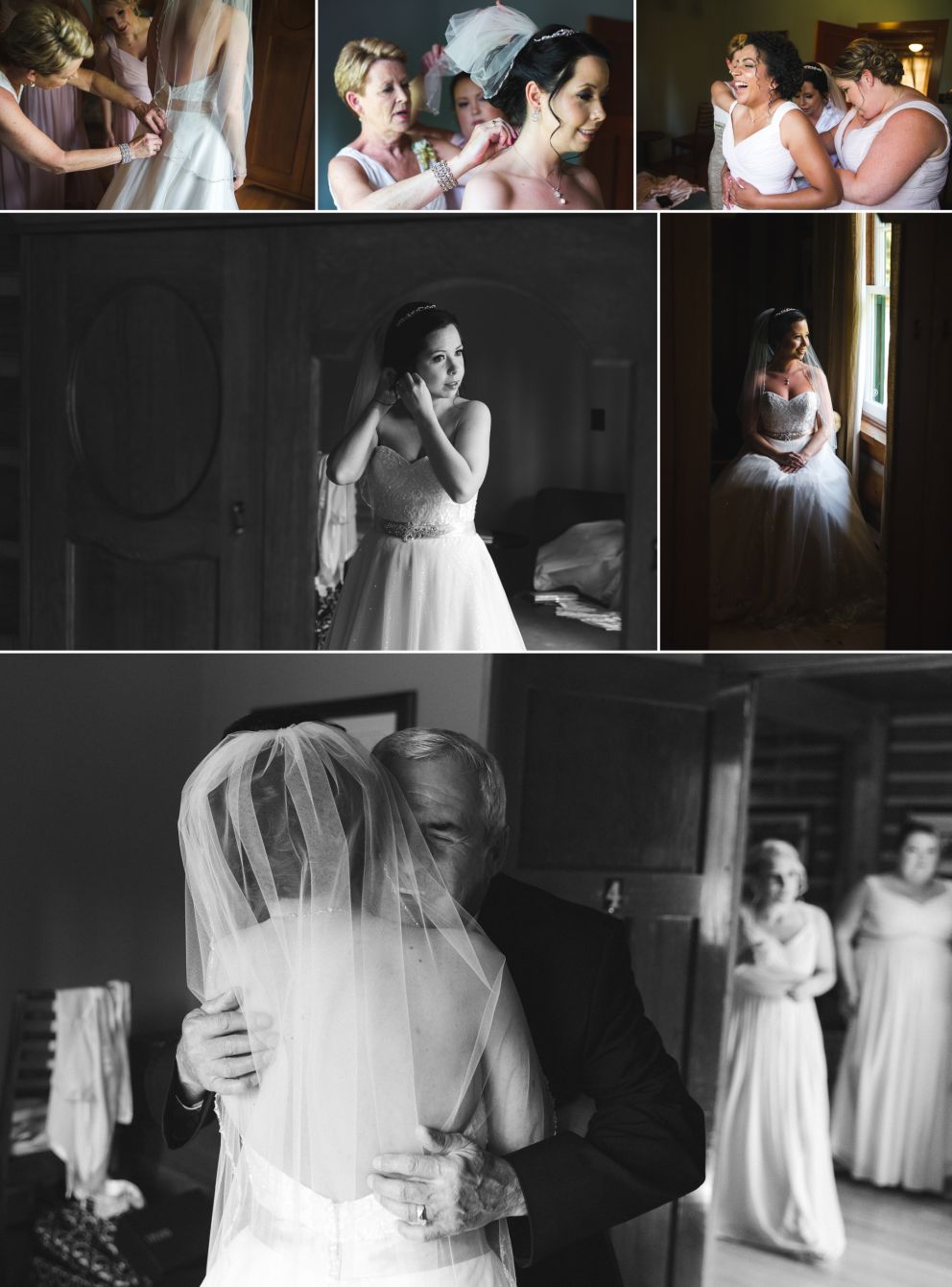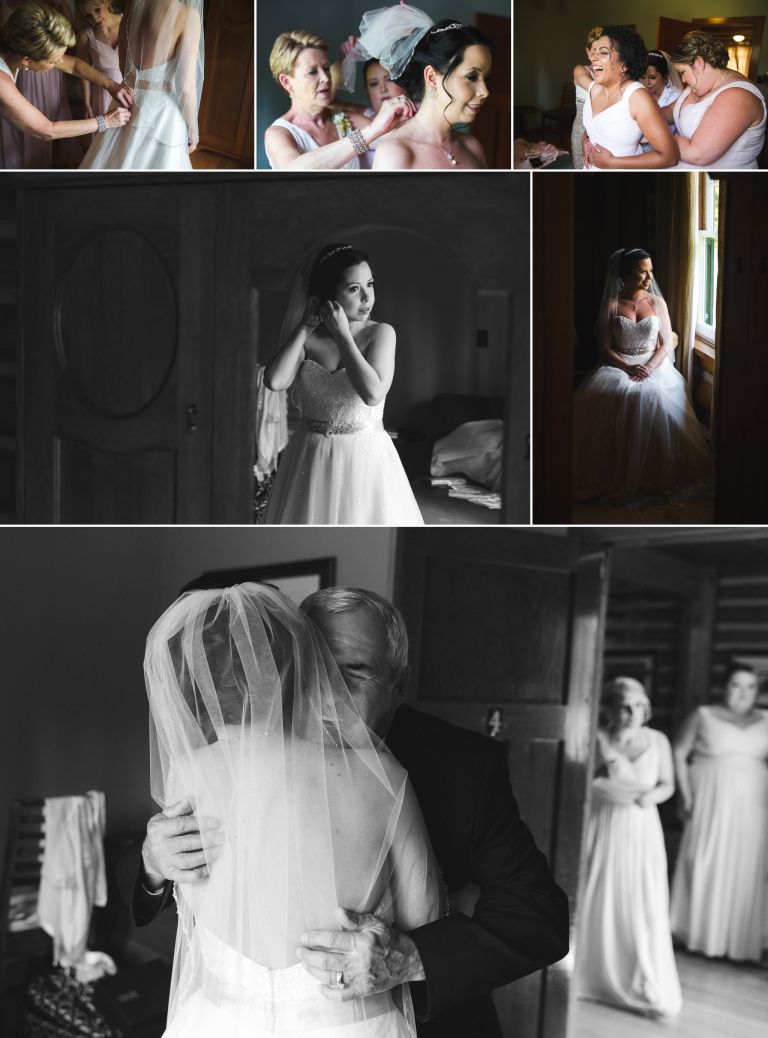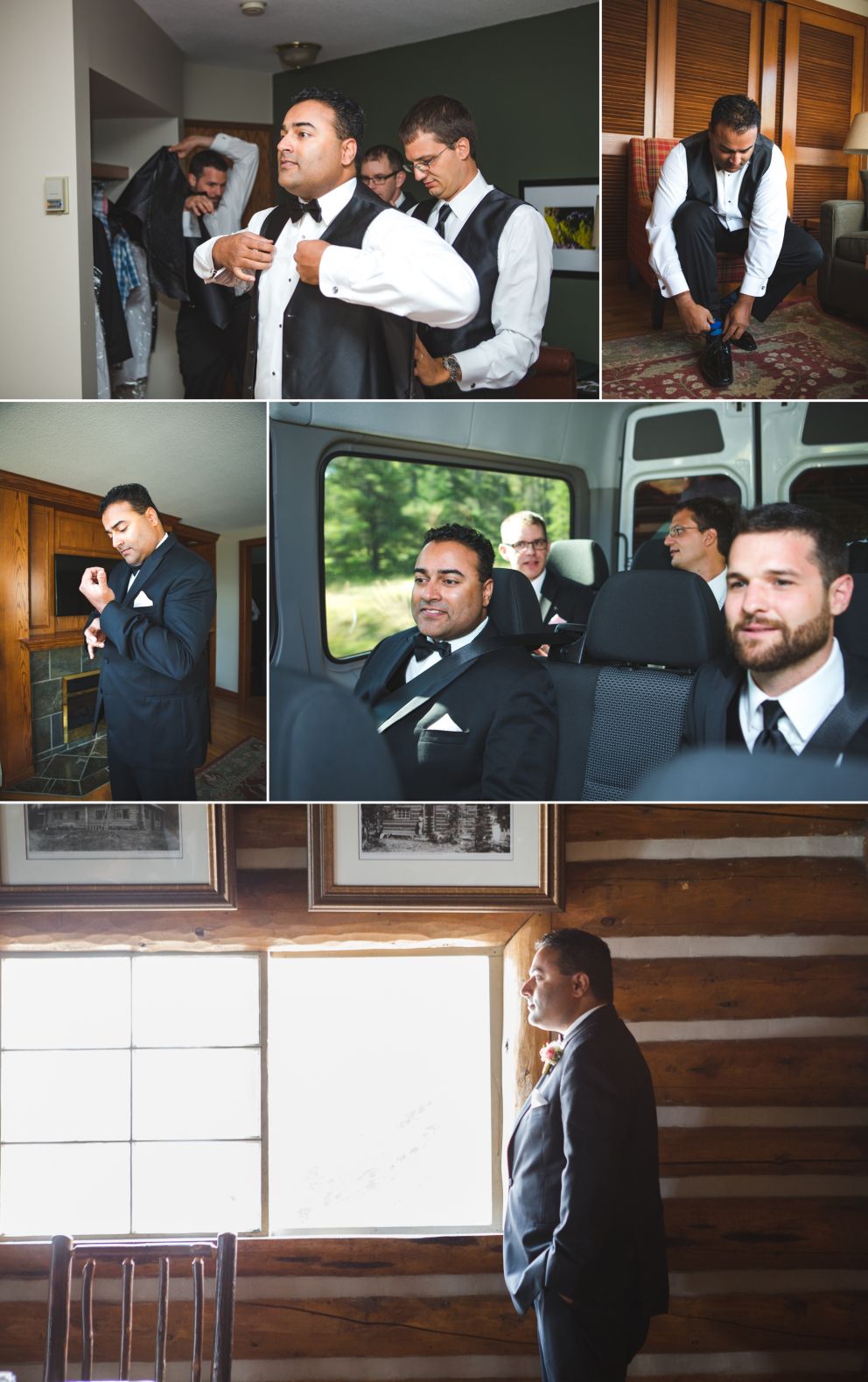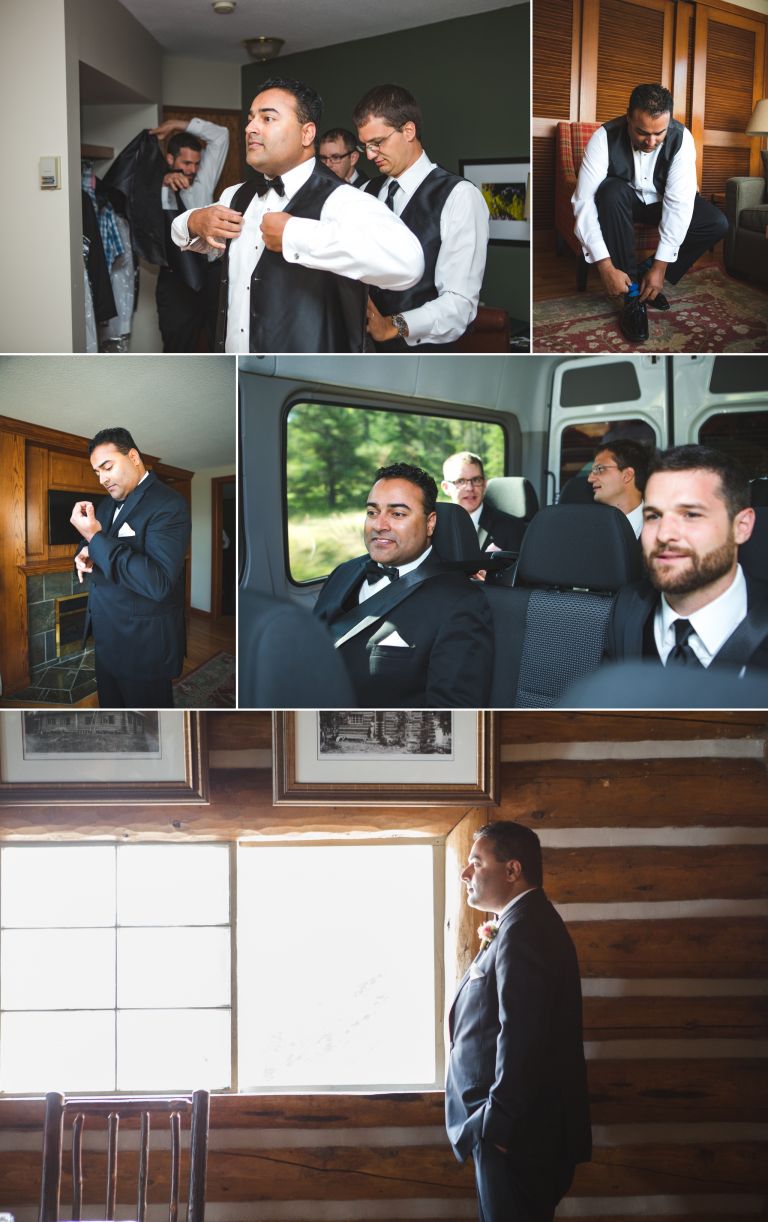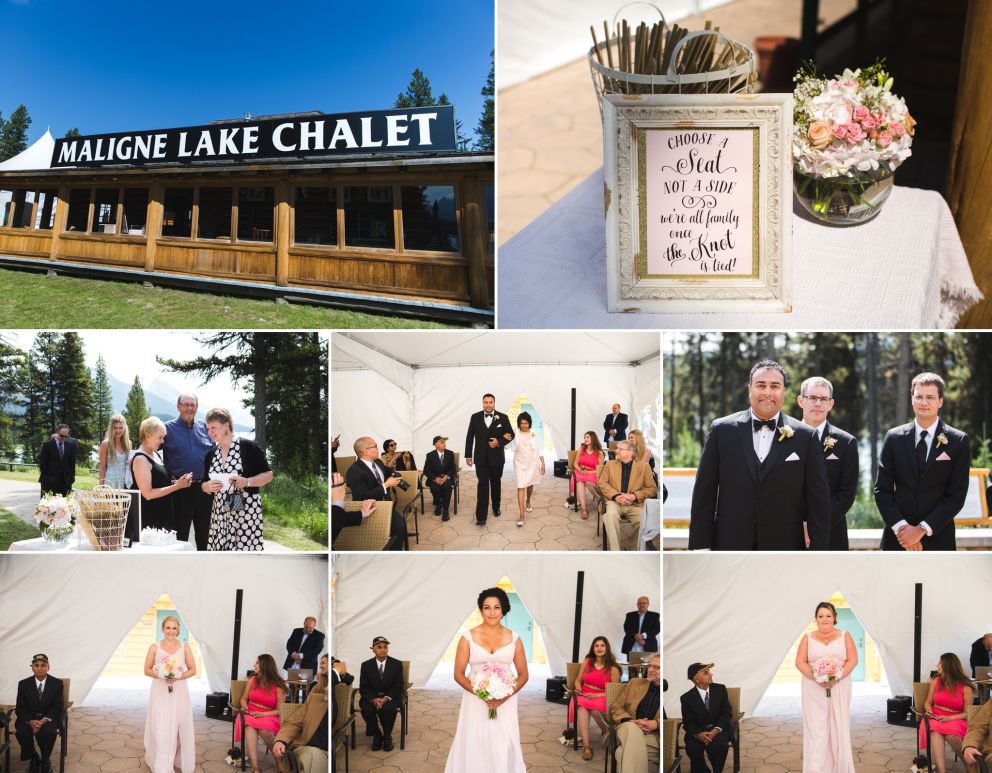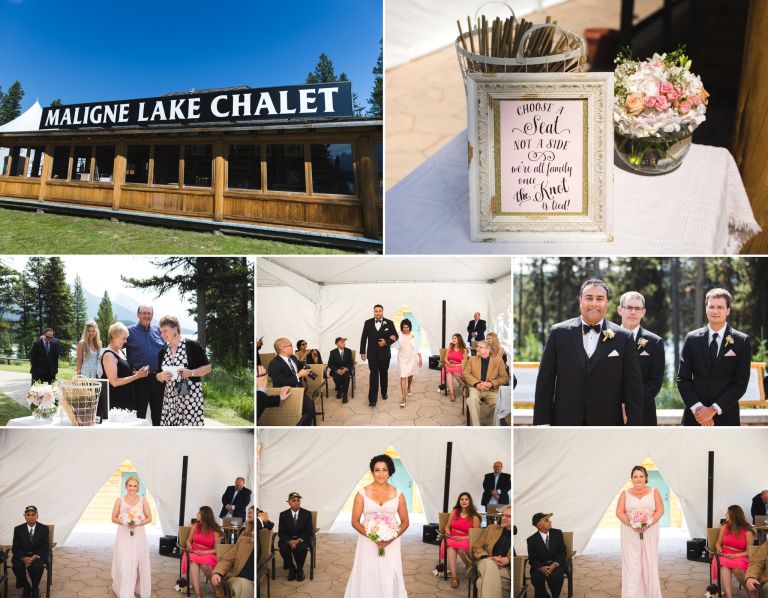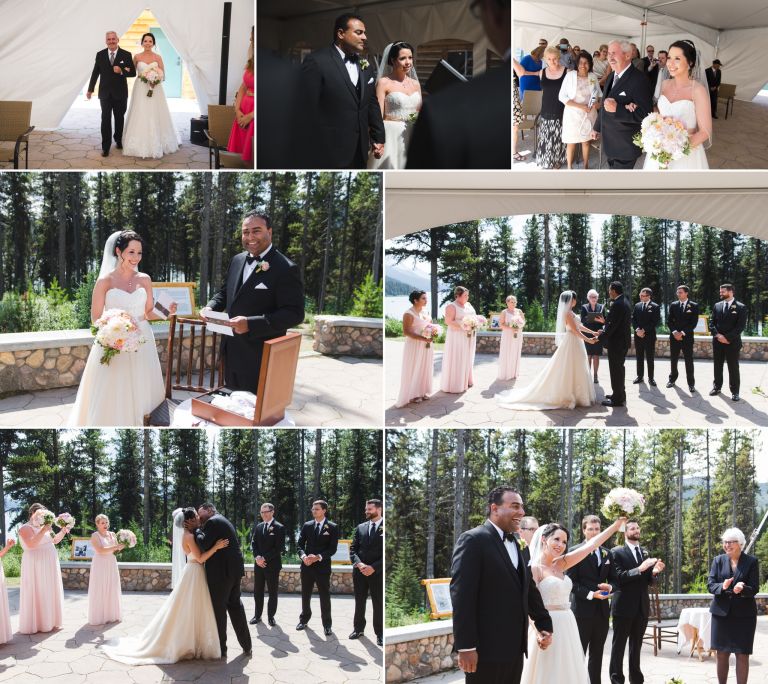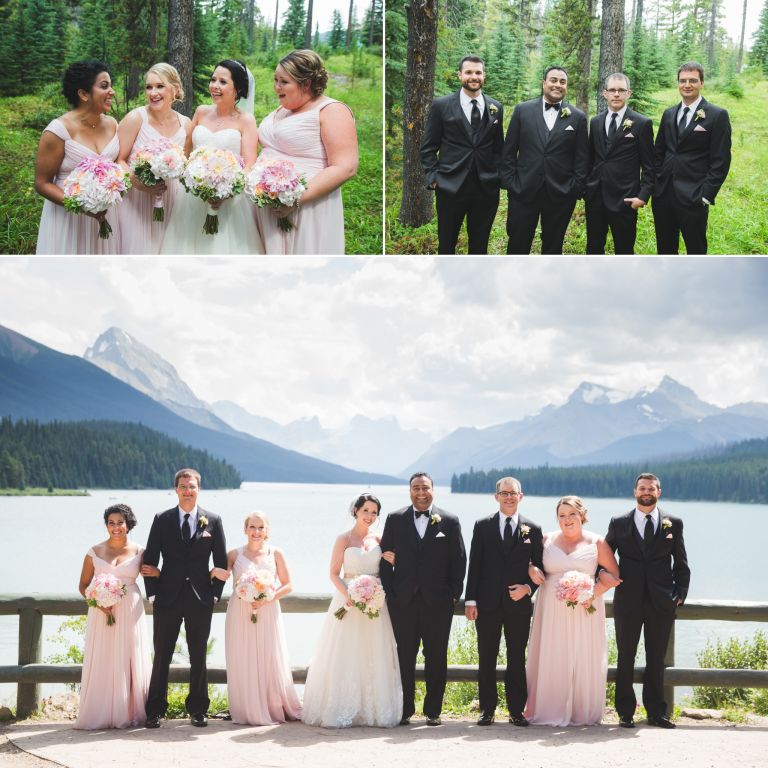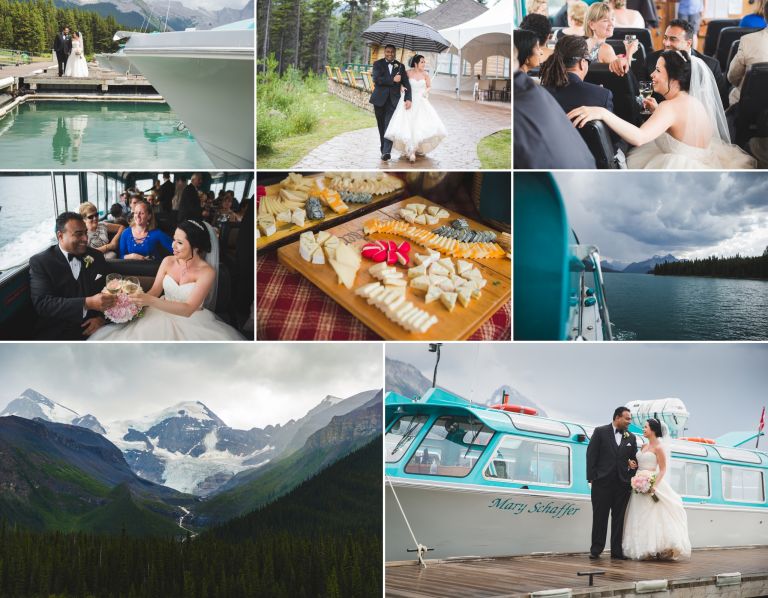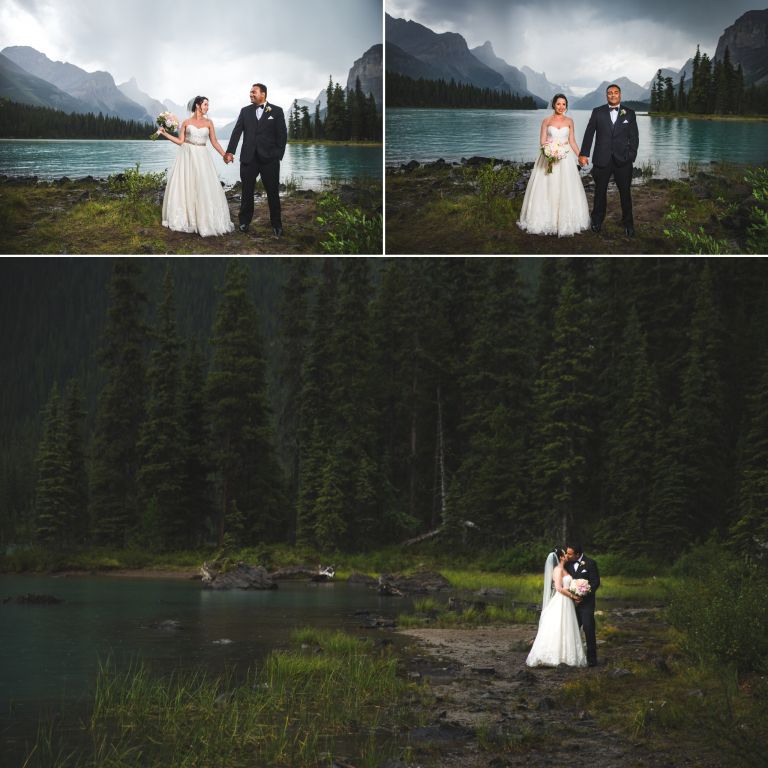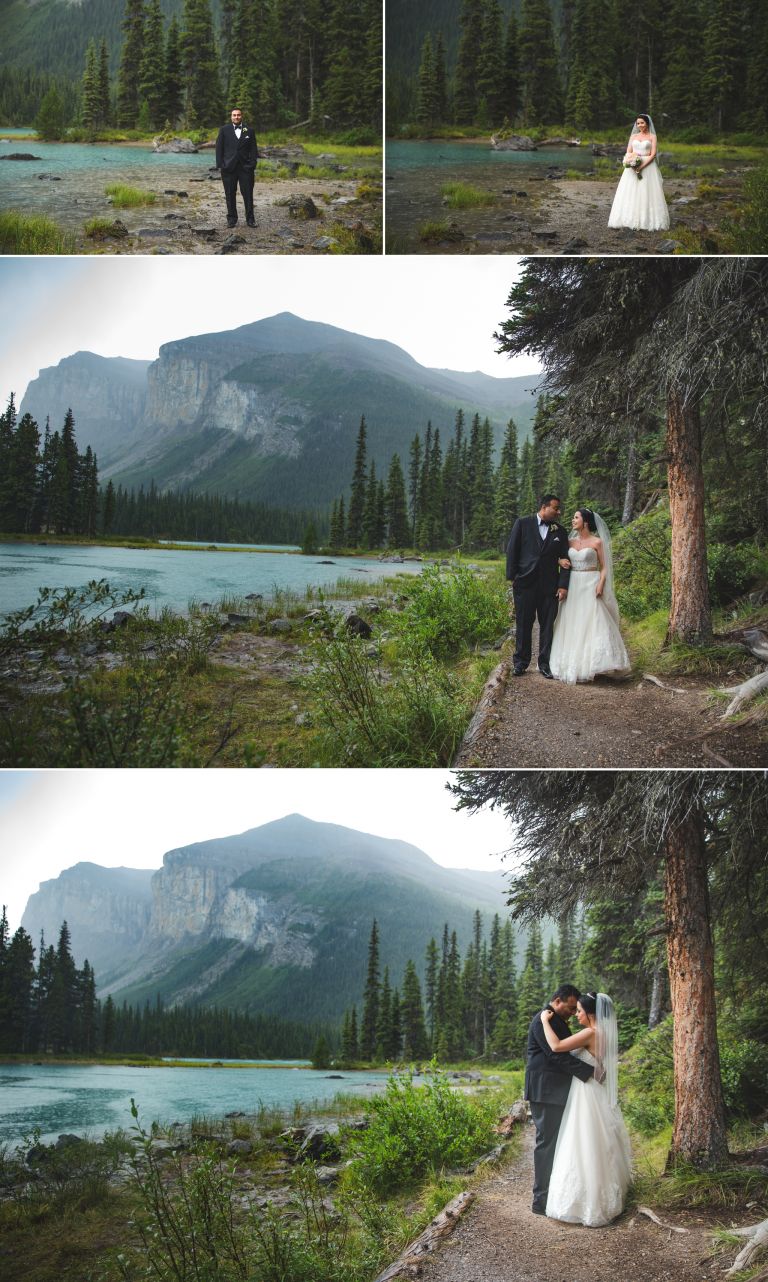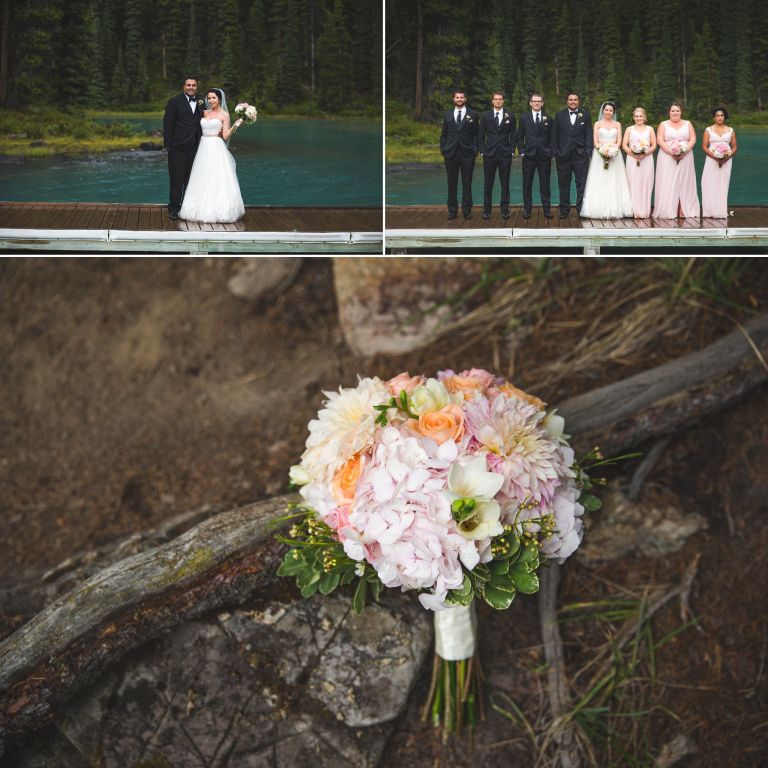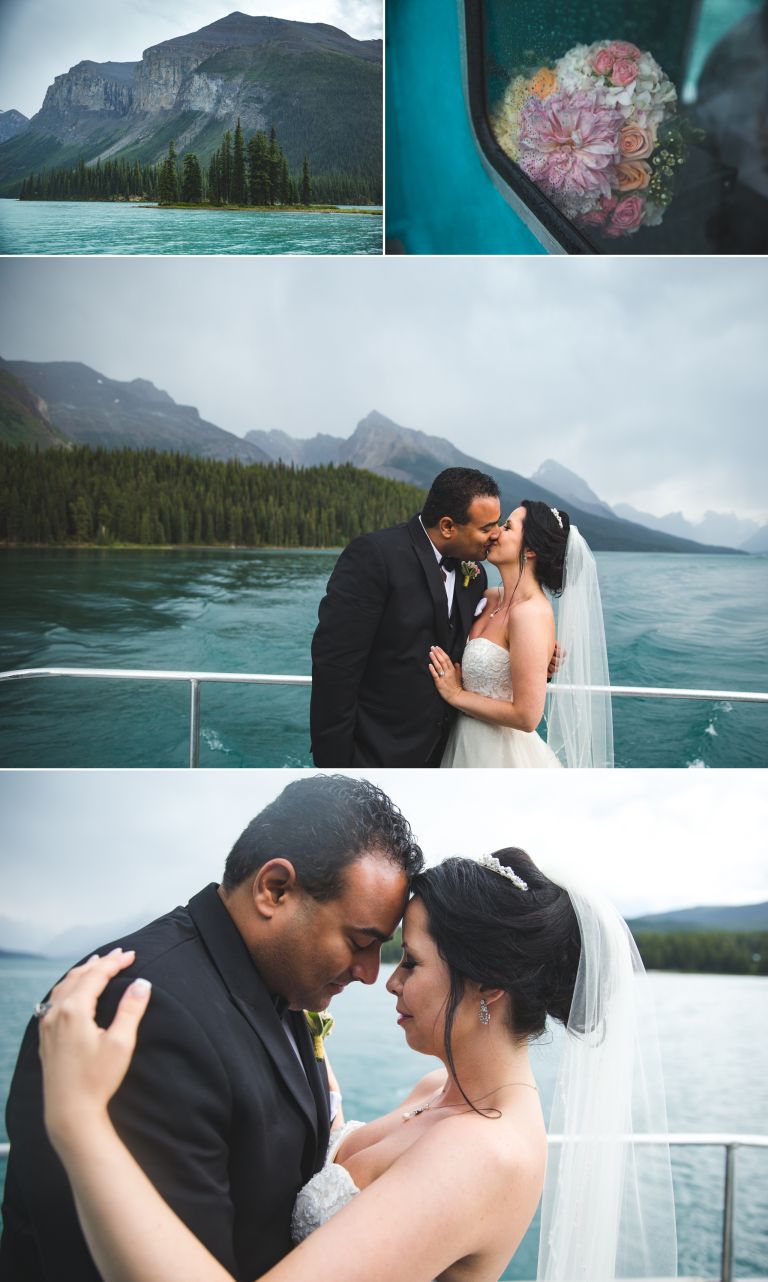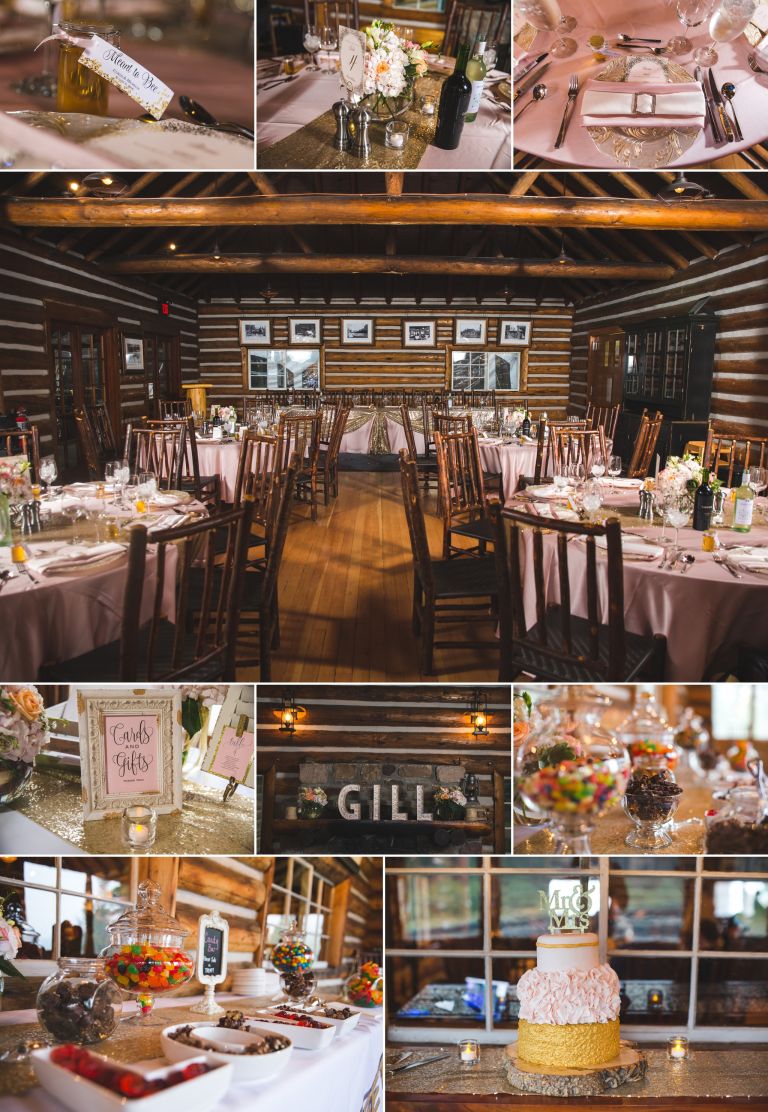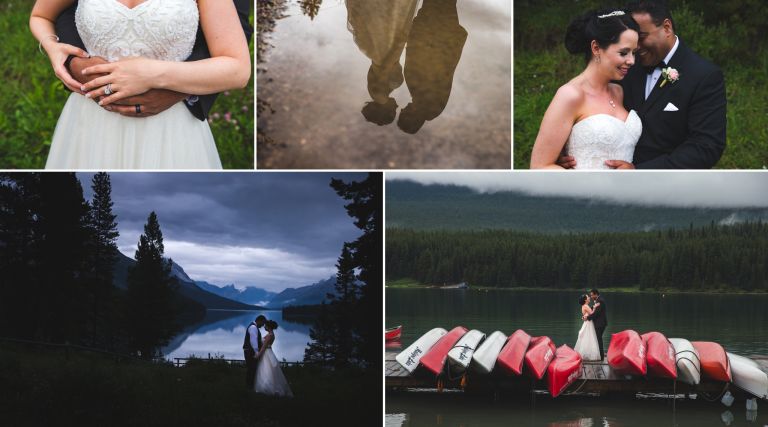 Special mention to all of the other great vendors that we were able to work alongside to help make their wedding day a success.