Wedding season in Edmonton is starting to wind down as we head into November but we still have a few amazing weddings to share with you. Up next is Sapna & Scott's fall wedding that took place inside Zinc restaurant which is attached to the Art Gallery of Alberta in downtown Edmonton. This was the first of two weddings for Sapna & Scott who are planning to have a large Indian wedding sometime in 2019 which will include more of their extended families.
For this wedding, they wanted to go with something much more casual and intimate and Zinc was the perfect venue for their ceremony and reception. Before all of the wedding festivities took place, we met up with Sapna & Scott in the River Valley to photograph them among the remaining fall leaves on a very blustery afternoon. While most of the leaves had already hit the ground, we managed to find a few spots that still had some leaves left on the trees and Sapna & Scott had no problems cuddling up with each other to keep warm. After shooting in the River Valley for a little while, we headed over to the Muttart for a few photos on top of the pyramids before heading back to the Art Gallery of Alberta for a few more wedding photos prior to the ceremony & reception.
Scott and Sapna chose not to have a formal wedding party but opted instead to have their parents stand up with them during their ceremony. After the ceremony and cake cutting, both families sat down to a delicious meal from Zinc that featured a variety of western and Indian dishes. The evening was capped off by a few speeches, the shoe game and a few rounds of shots before everyone called it a night.
We hope you enjoy this sneak peek from Sapna & Scott's wedding day.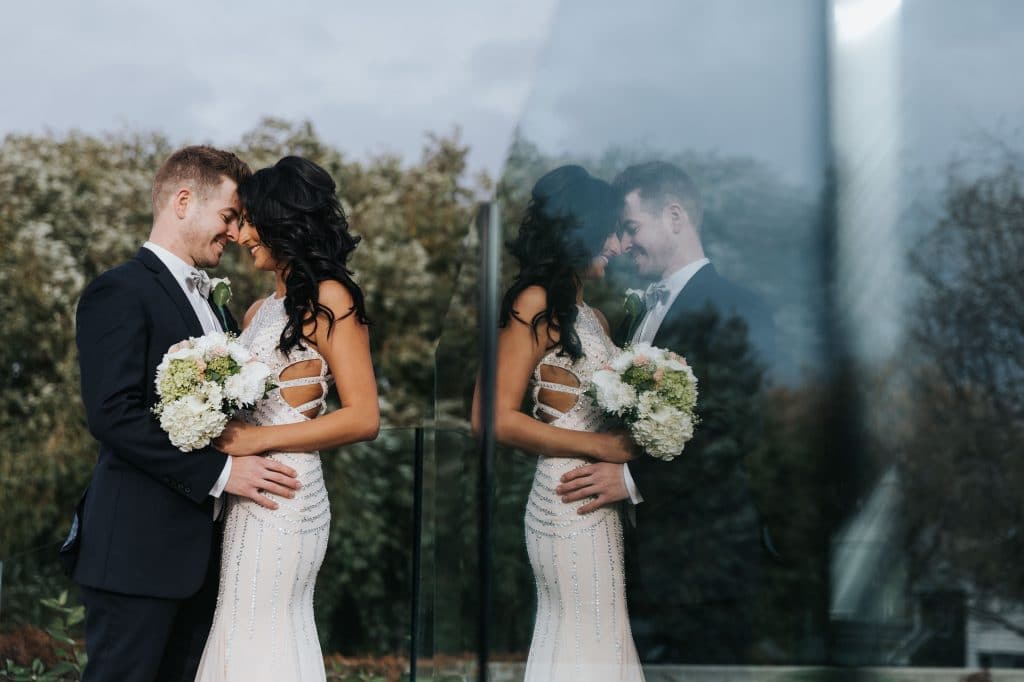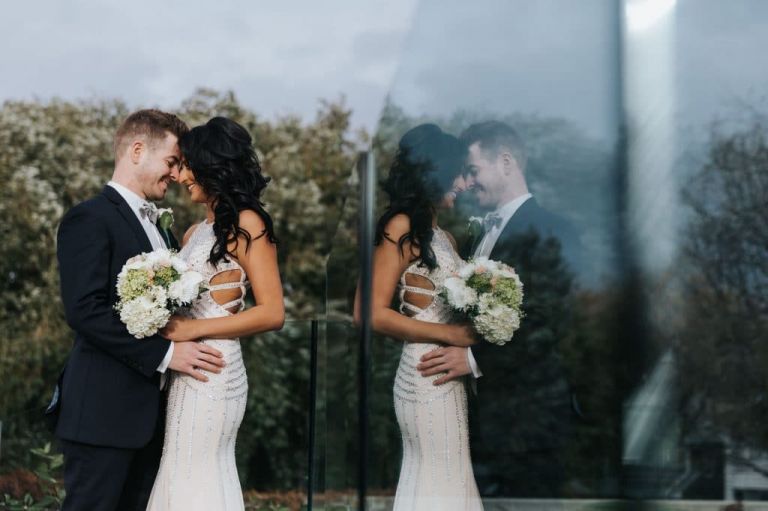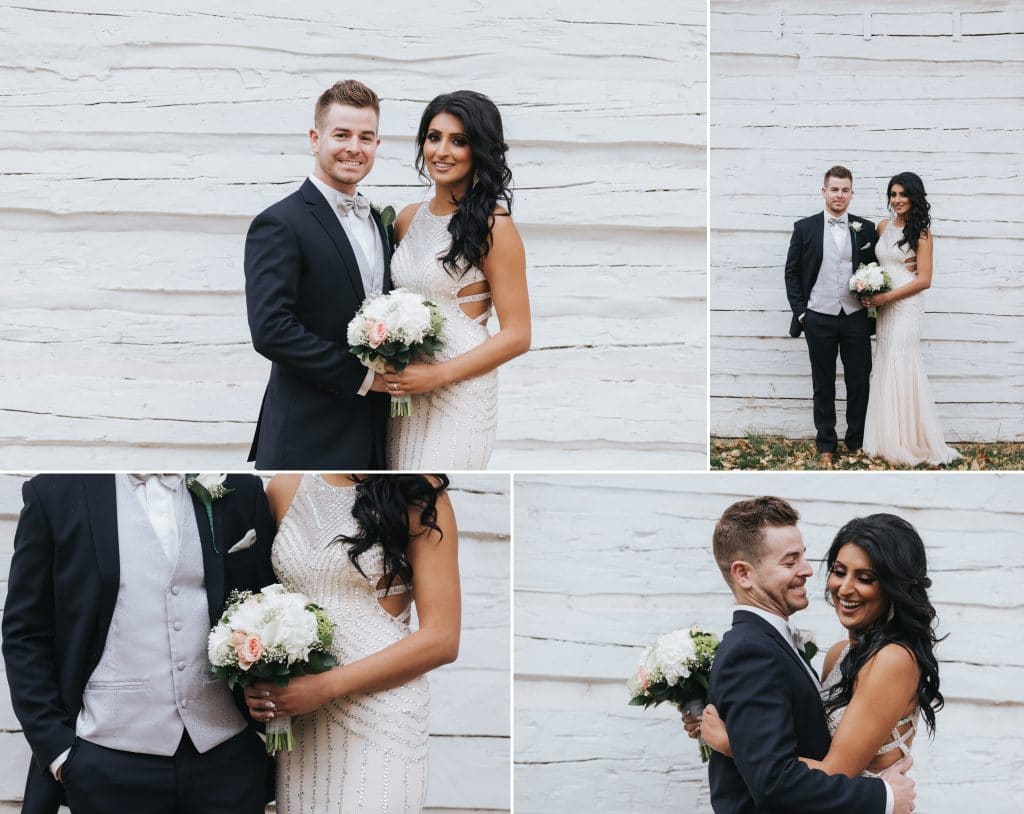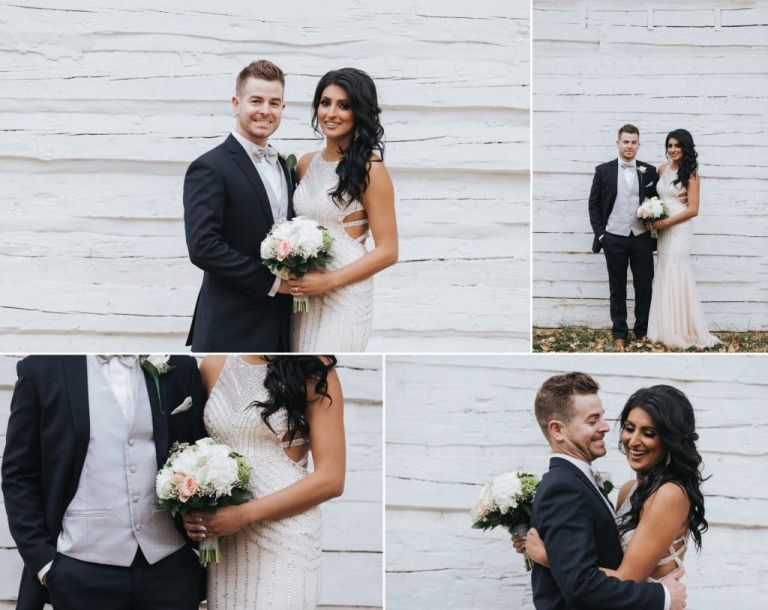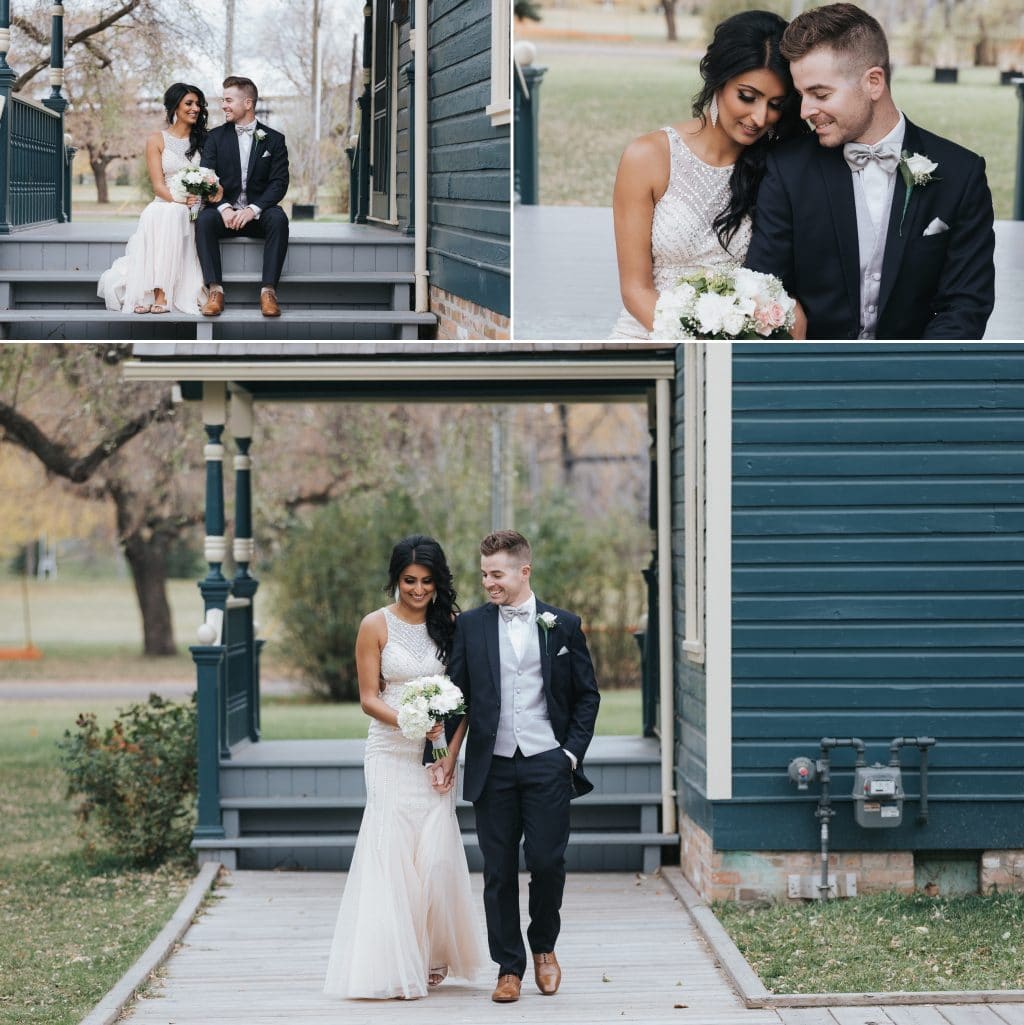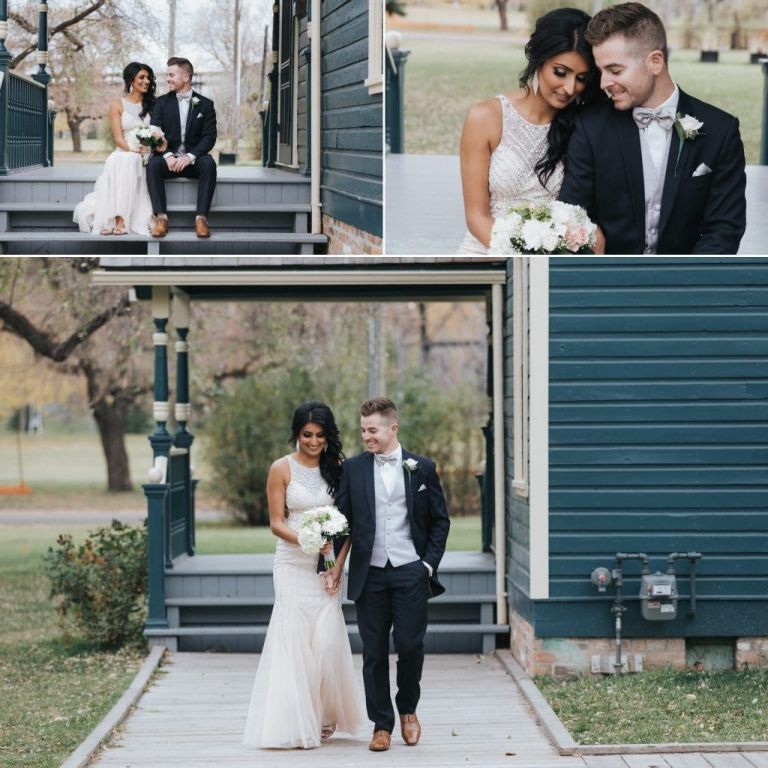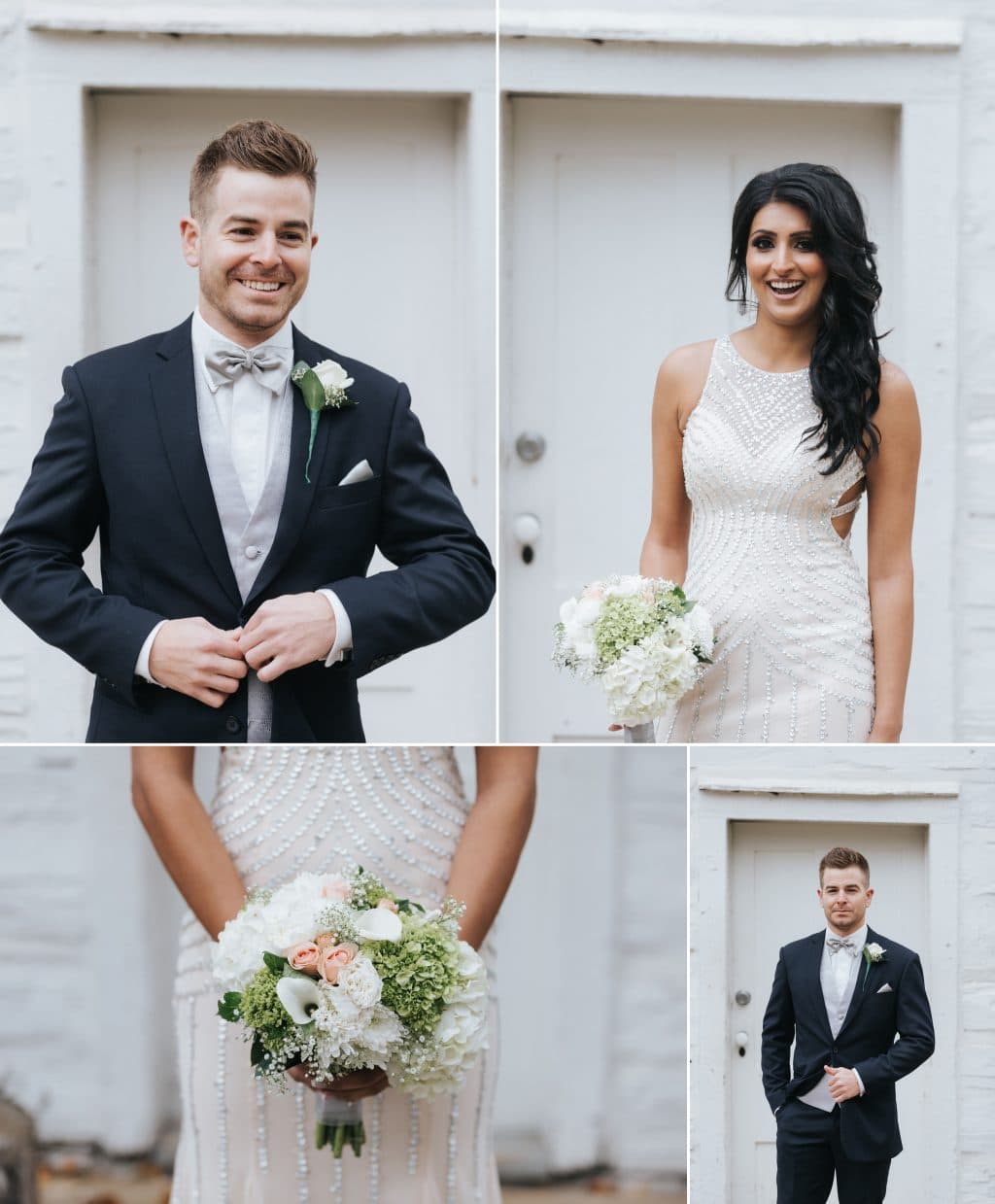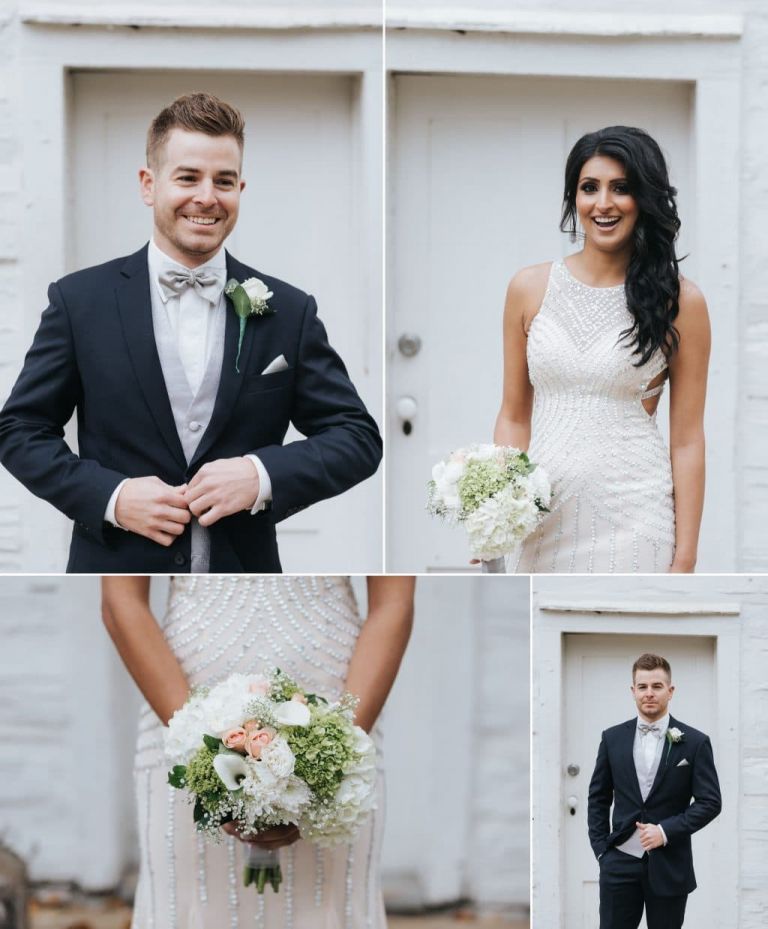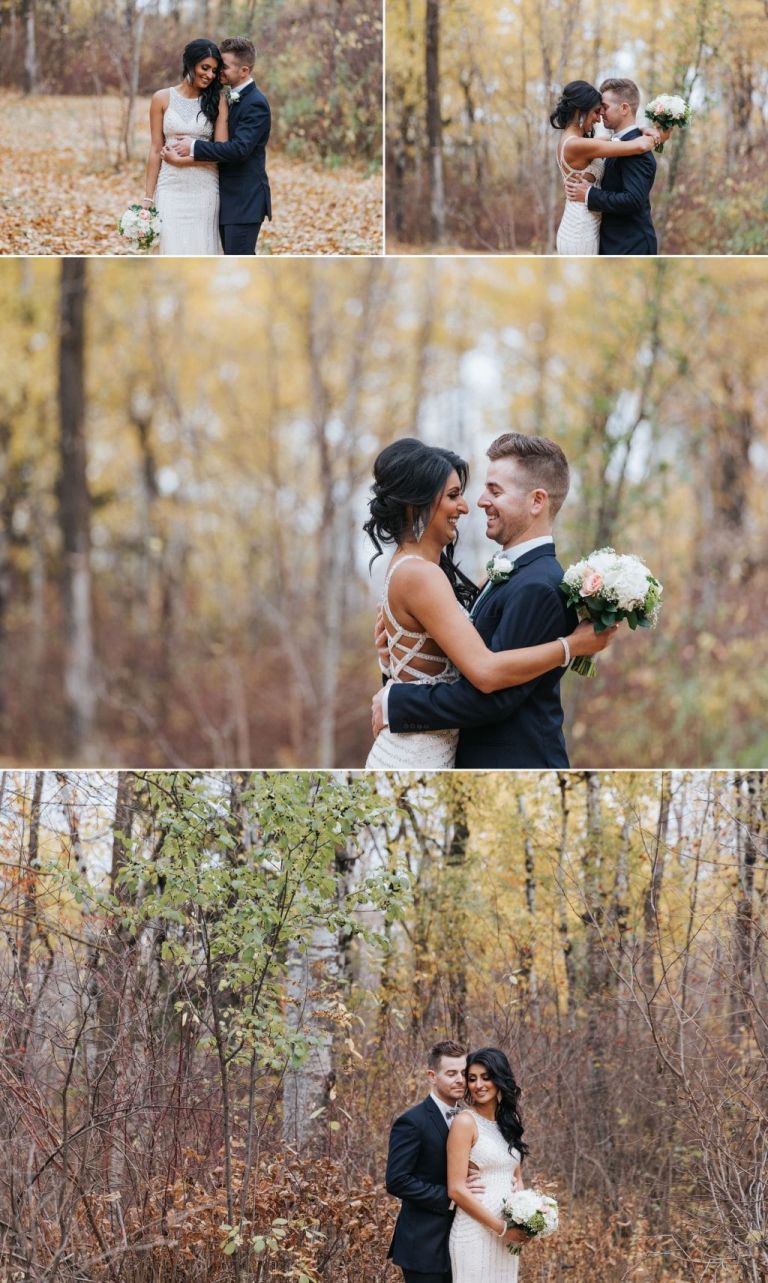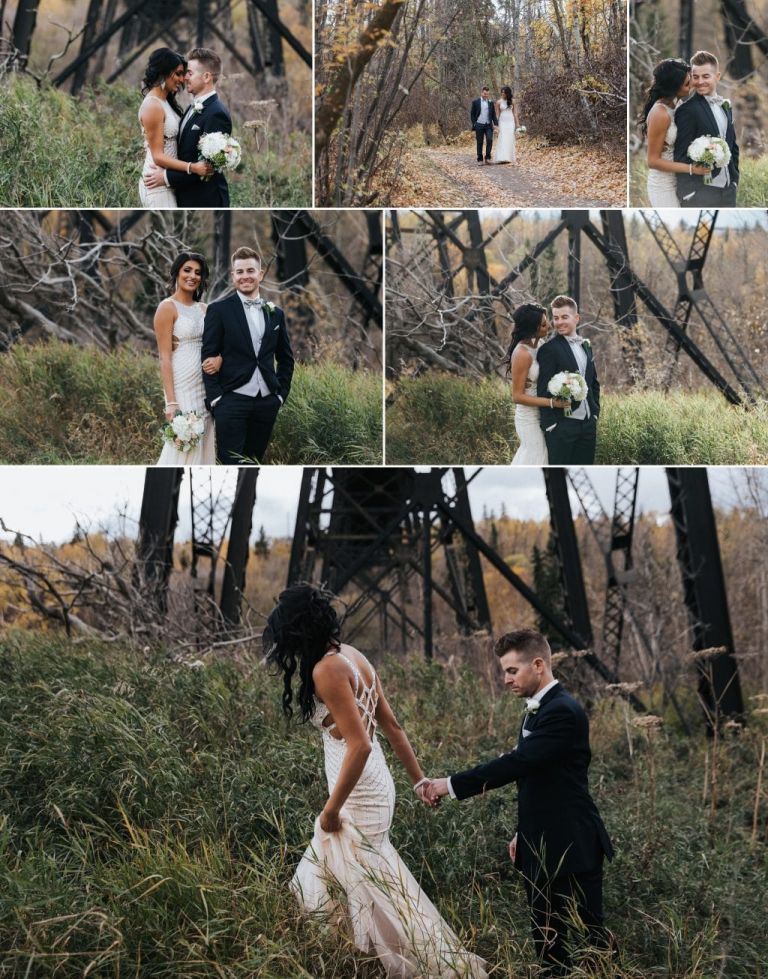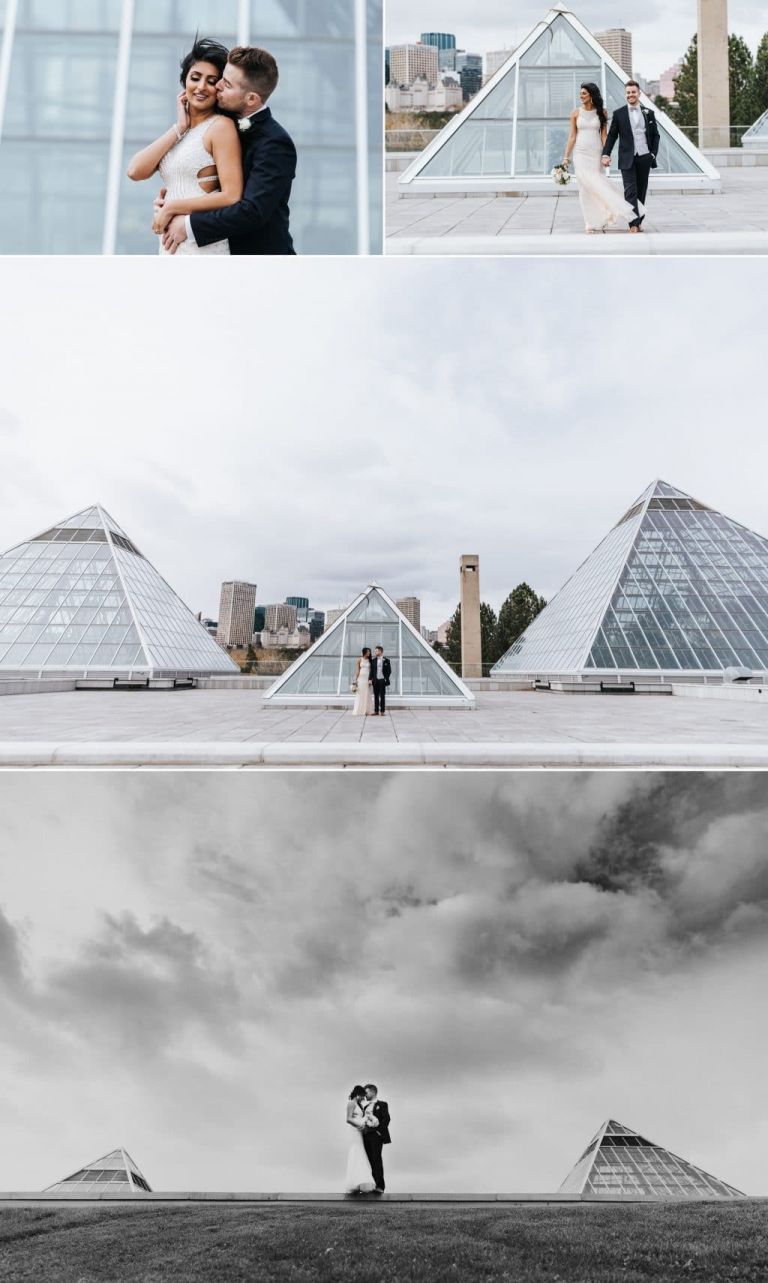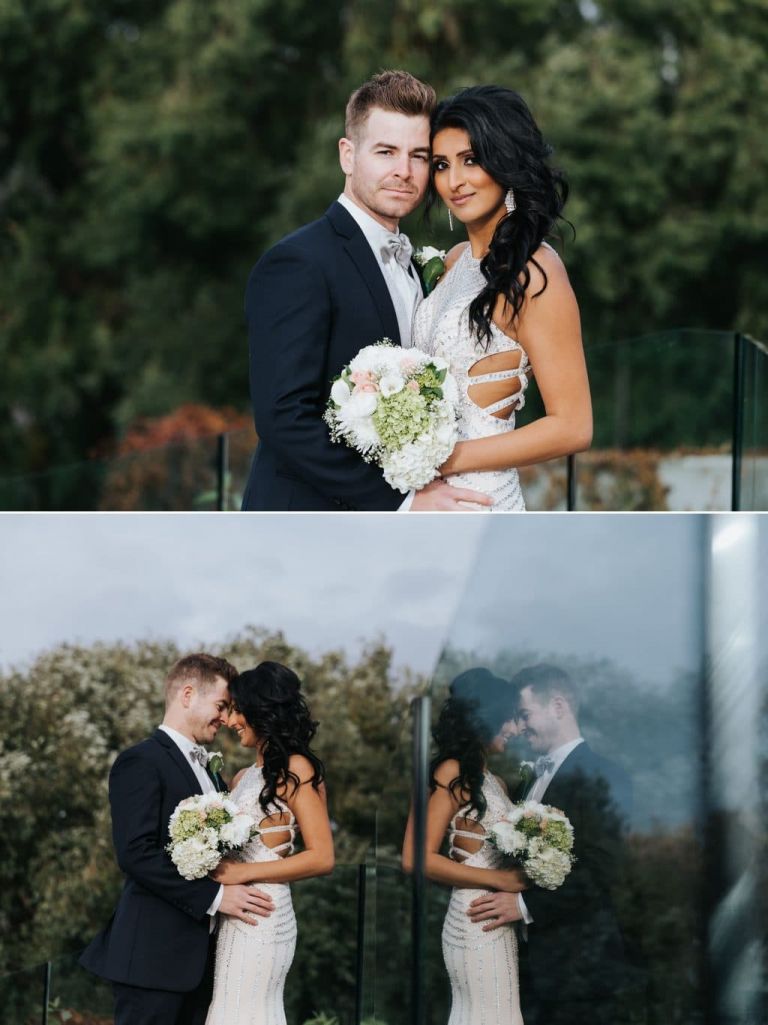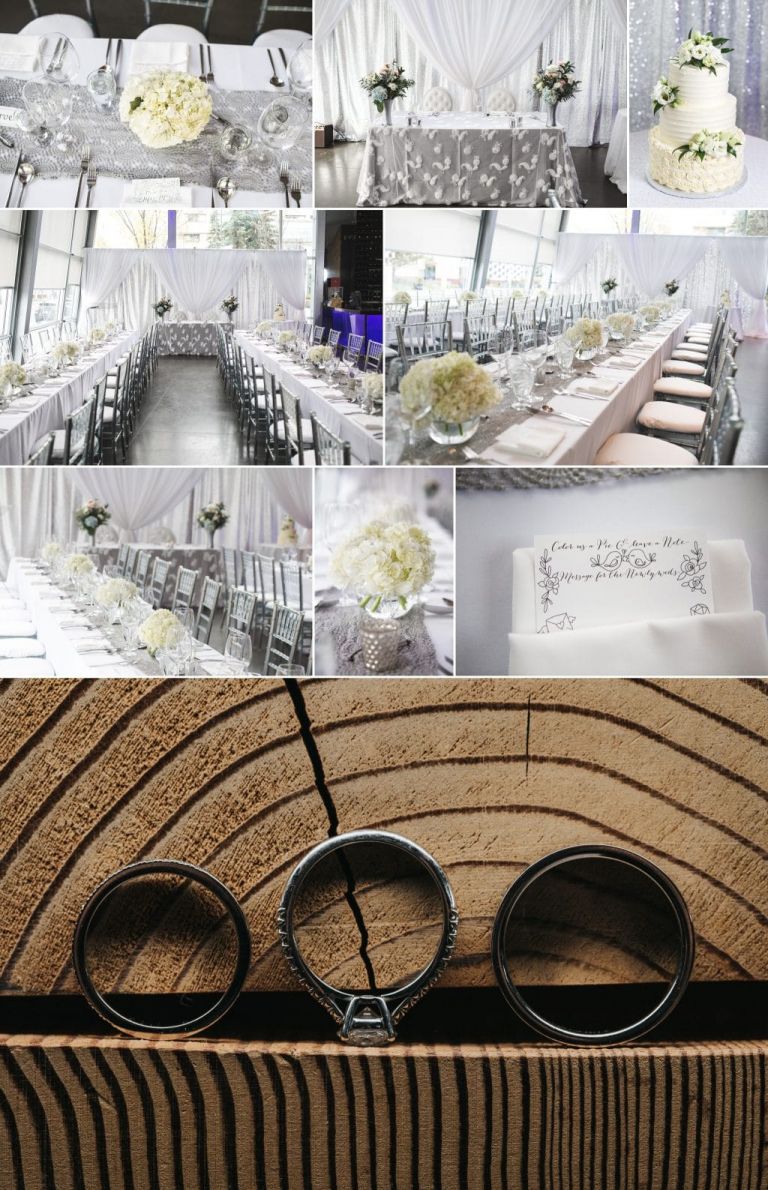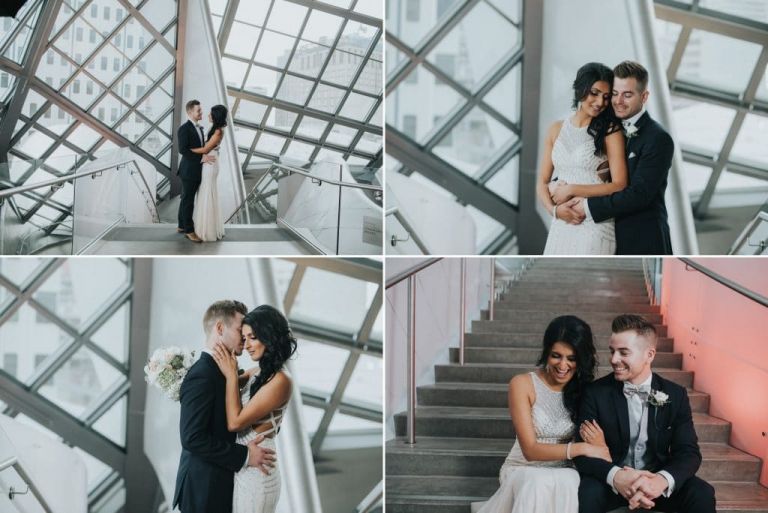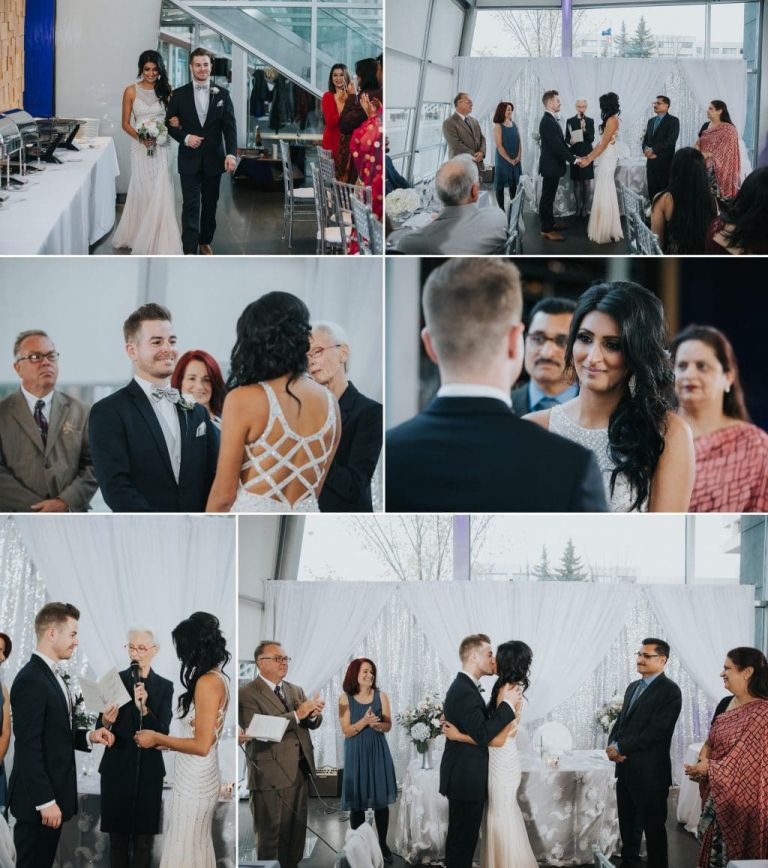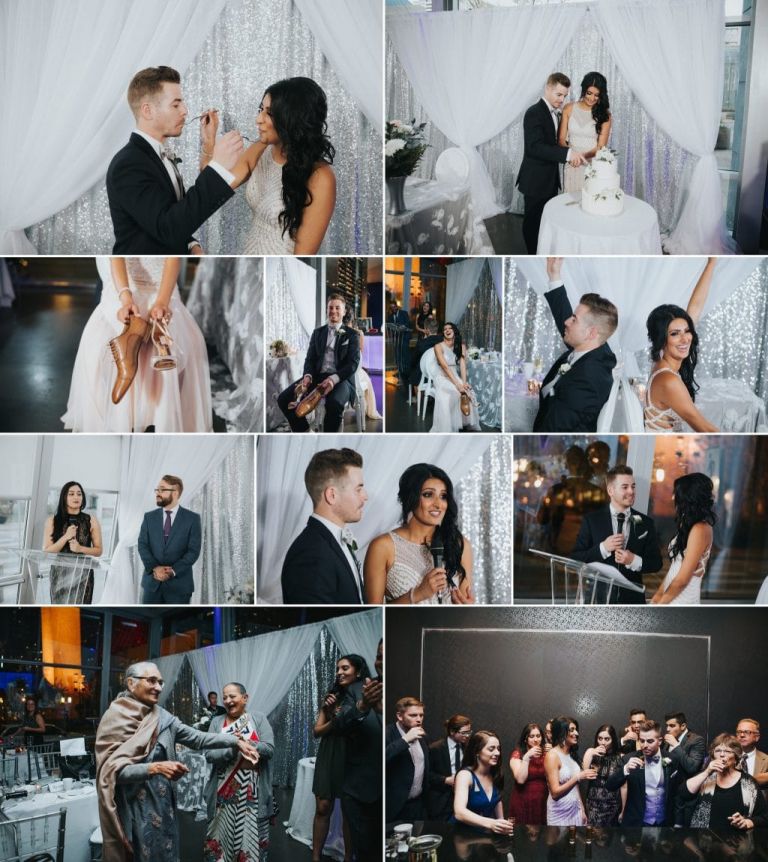 Thanks to the following amazing wedding vendors who were also involved and helped bring their wedding day together.