Friday night was the sixth annual Dancing for the Kids event presented by the Edmonton Rotary Club in support of the Boys and Girls Clubs of Edmonton. The event was held at the Shaw Conference Center in Downtown Edmonton, and Moments in Digital were there as the official photographers of the event. The charity event pairs local celebrities with professional dancers in a competition inspired by the popular television show Dancing with the Stars. A few weeks ago I posted a blog post from Kari Skelton's dance practice which featured some still photography and a bit of video.
Sarah and I both enjoy watching Dancing With the Stars and even took a brief turn at dancing ourselves in preparation for our wedding. The first year we started photographing this event, we actually were able to reconnect with our former dance instructor Samantha who was participating as a professional dancer with her partner and eventual champion that year – Darryl McIntyre from CTV television. This year she returned as a spectator with husband and MC for the evening, Joel Gotlib from CTV news. We were also happy to run into our good friend Anna Posteraro from the Edmonton Journal who also participated in Dancing for the Kids in 2008 with her professional partner Dominic Lacroix. It was also great running into a new friend, Gina Cicero from Lady Venom Cosmetics who we met recently at the Bachelor Charity auction. Gina was working hard behind the scenes to get the dancers looking their best for their big night.
The judging panel for the evening consisted of professional dancer Delphine Romaire, 2009 Dancing for the Kids Champion Marni Kuhlman from CTV news, and professional dance judge Benoit Drolet.
Helping the audience learn how to use the voting machines were special hosts for the evening – 2009 Dancing for the Kids competitor and runner-up to be Canada's Next Top Model, Linsay Willier along with one of the stars of Slice TV's popular series Re-Vamped – Kat Brandon.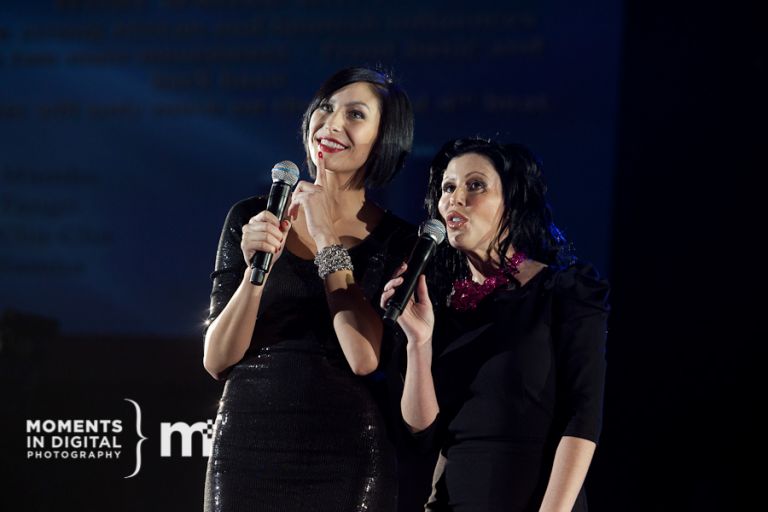 First up for the evening was Karyn Decore dancing with her professional partner Voytek Drobina. Karyn is a successful entrepreneur and operates the family hotel business – Decore Hotels.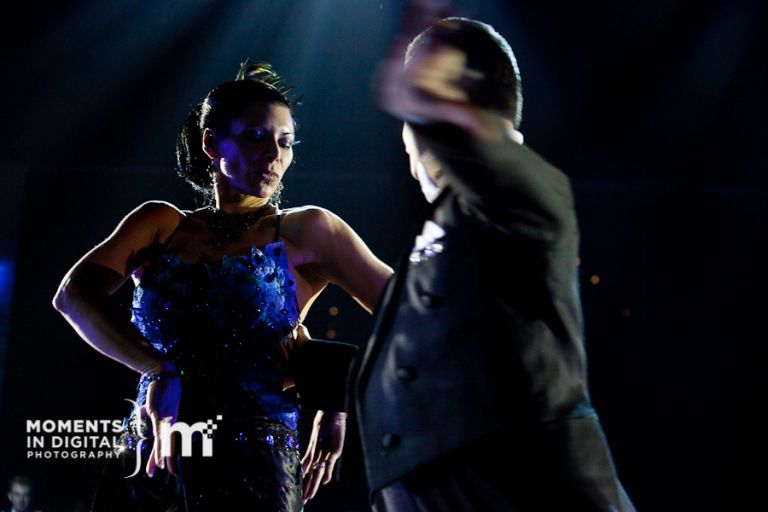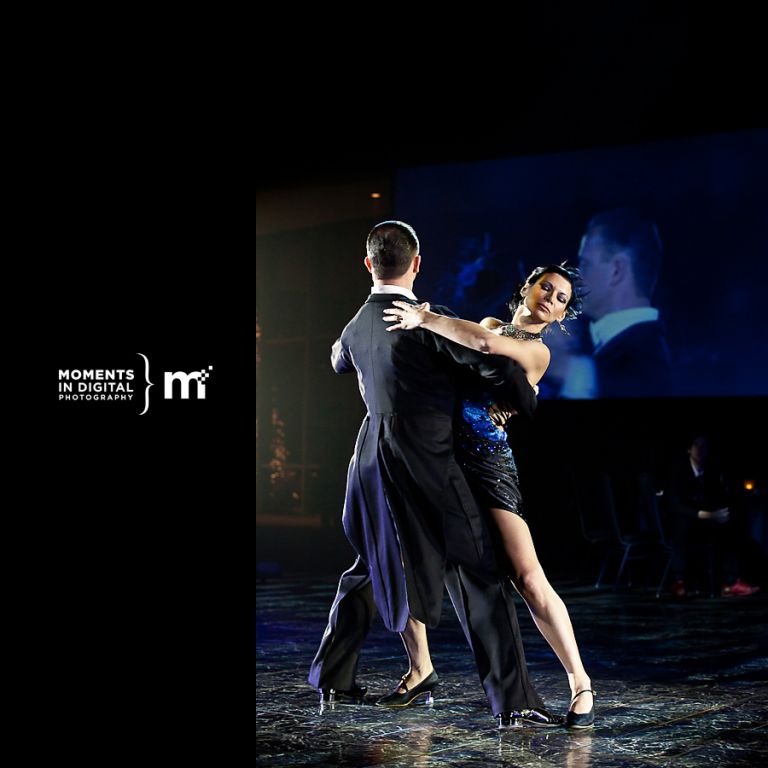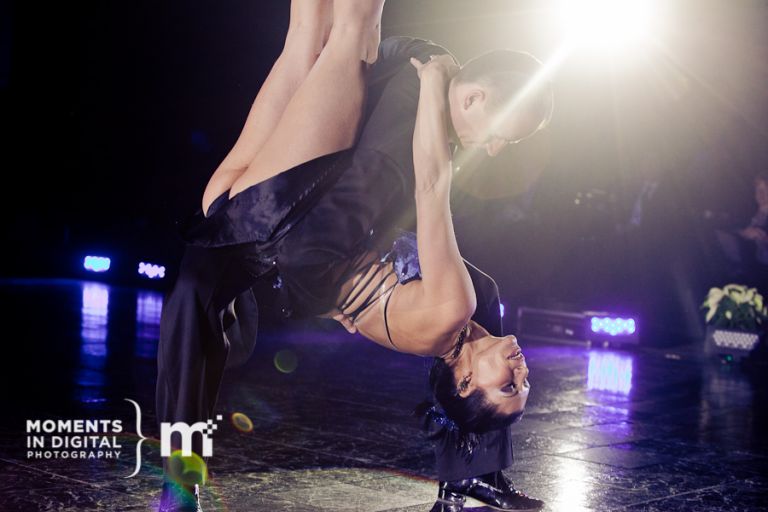 Roving reporter Erin Isfeld from CTV news, interviews Karyn and Voytek after their performance as they await comments and scores from the judges.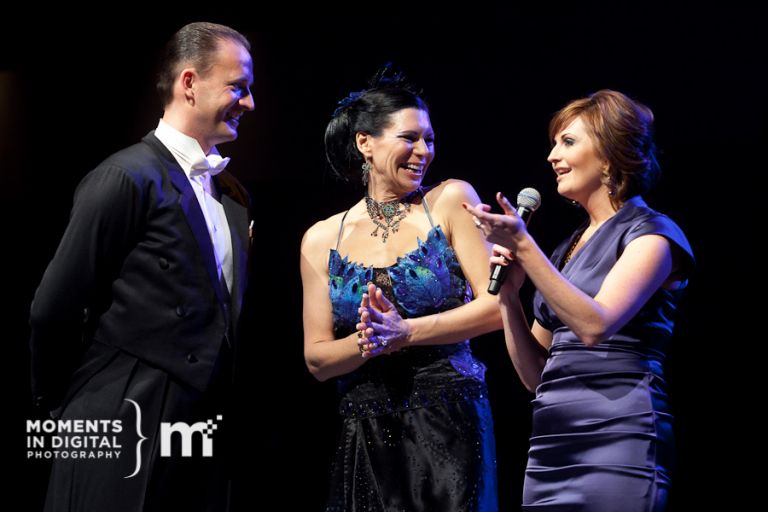 After the judges have given their scores, host Kat Brandon encourages the audience to lock in their scores.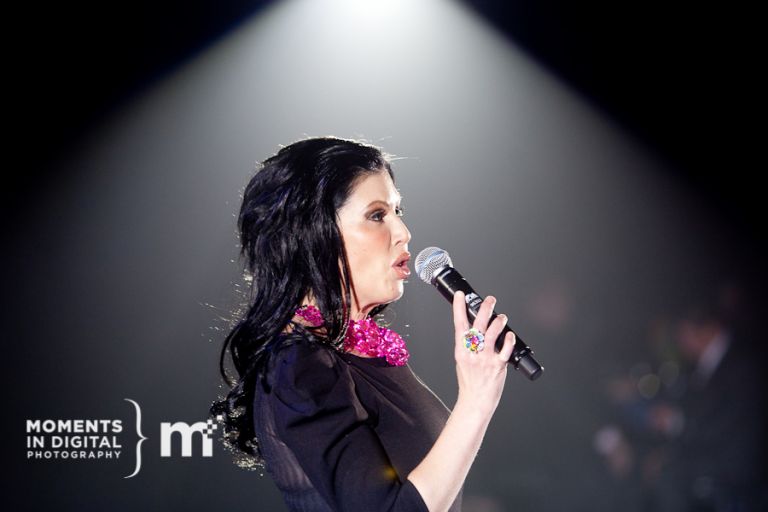 Next up was former Olympic athlete, professional trainer, and founder of Phat training – Jesse Lipscombe and his professional partner Elena Sinelnikova performing an energetic swing dance.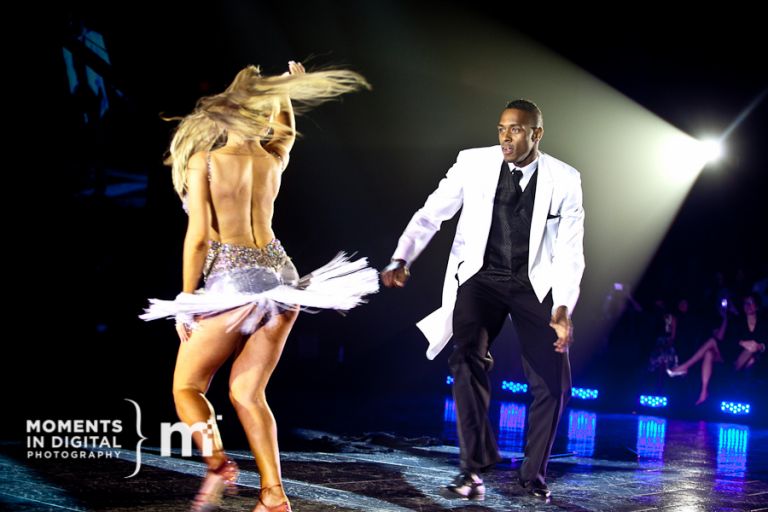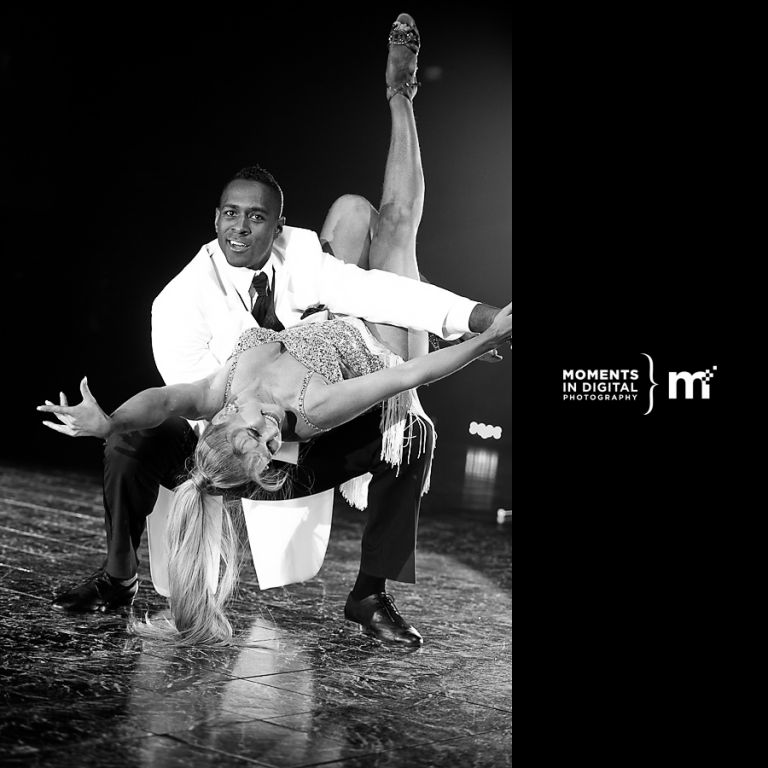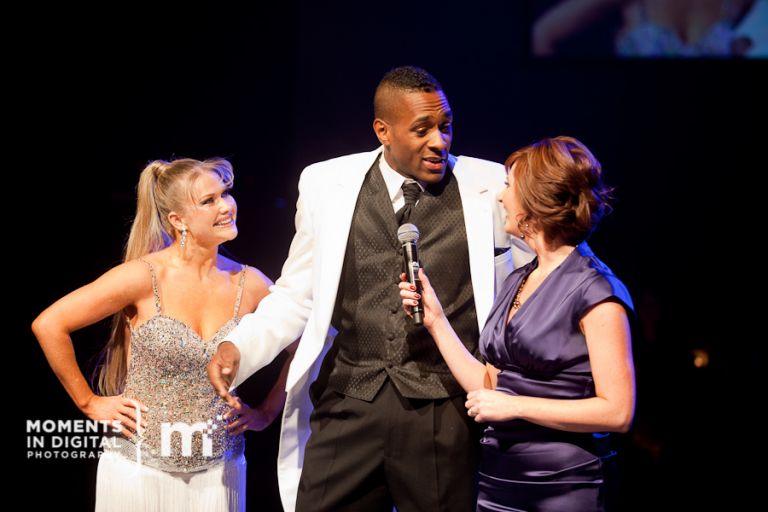 Following Jesse was Janet Riopel and her partner David Lam. Janet was recently awarded the Queen's Golden Jubilee Medal and was named one of Alberta's 50 Most Influential People by Alberta Venture Magazine.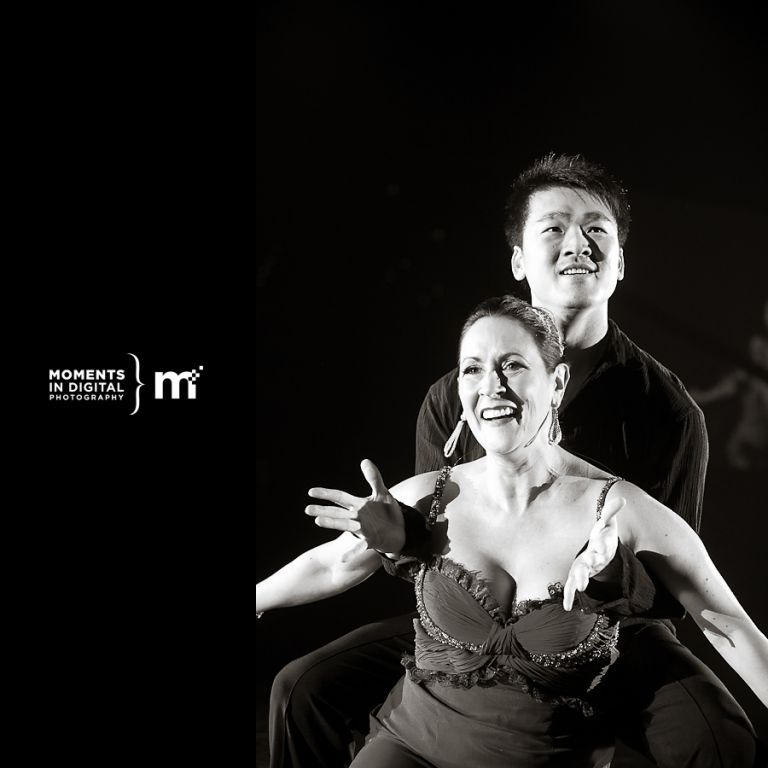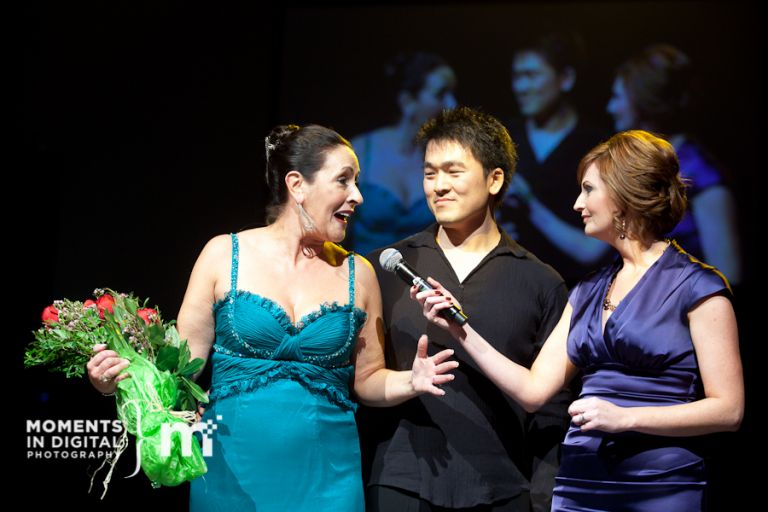 Following in Janet's footsteps was embattled MLA Dr. Raj Sherman and his professional partner Kyla Ramsay. Dr. Sherman performed a graceful Viennese Waltz which was likely a refreshing break after a controversial week that was capped off by a closed door meeting with the Premier the day of the event after an out burst got him into some hot water with his cabinet.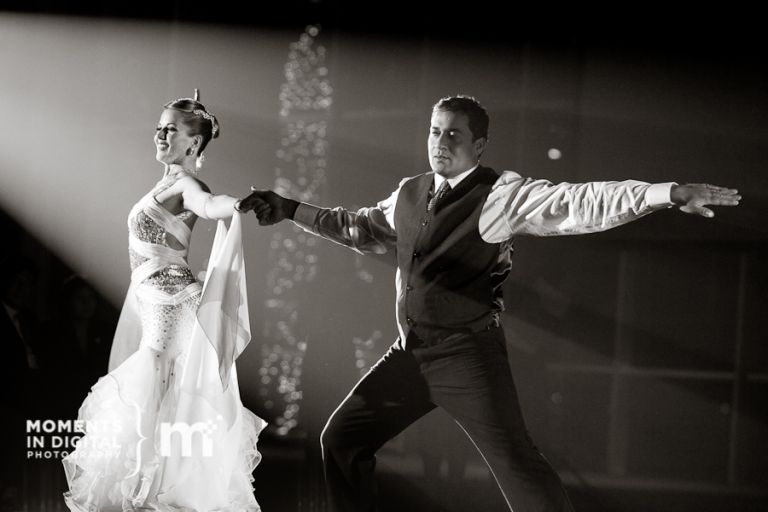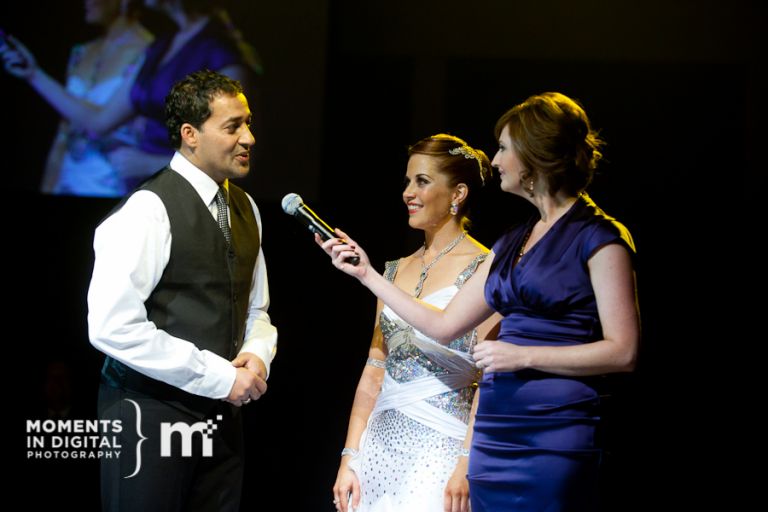 Up next was Kari Skelton from Capital FM and her professional partner Dominic Lacroix performing a fierce Paso Doble. After photographing and doing some video of one of their early practice routines, it was a treat to see the finished product complete with great costumes.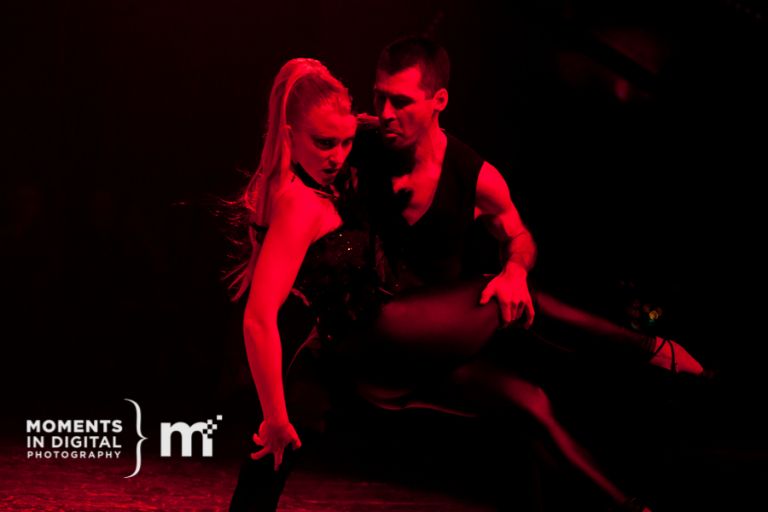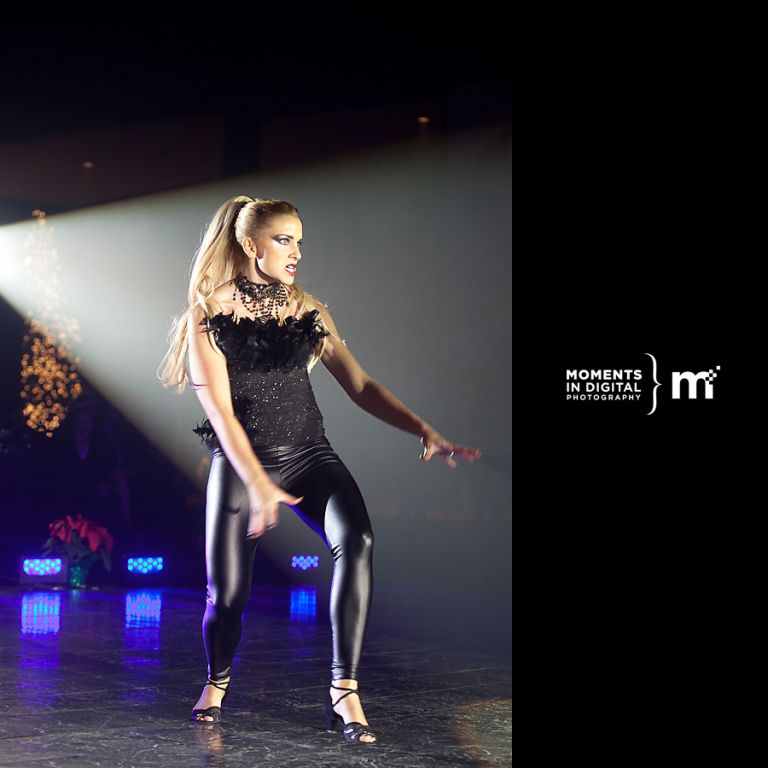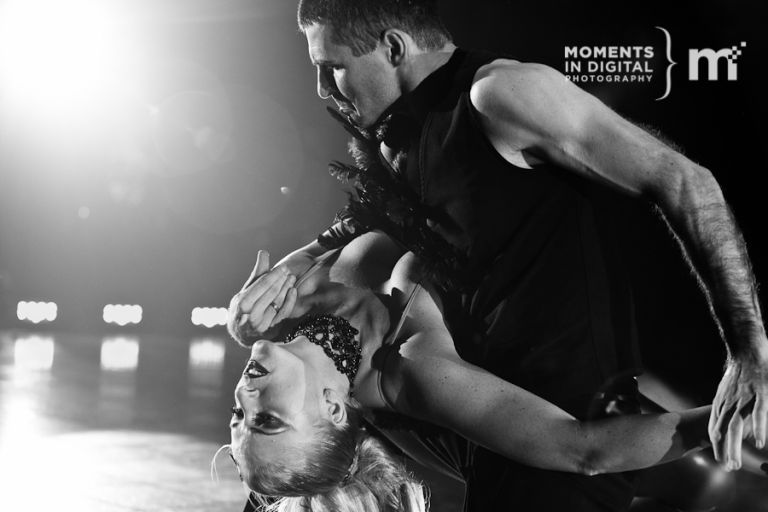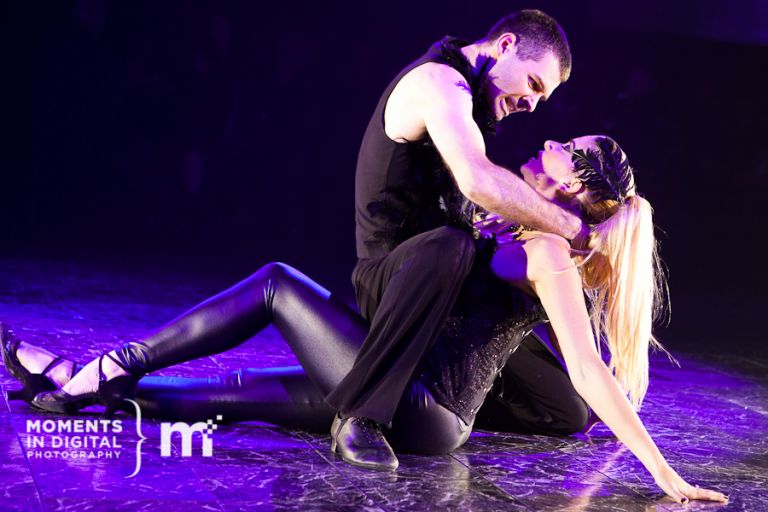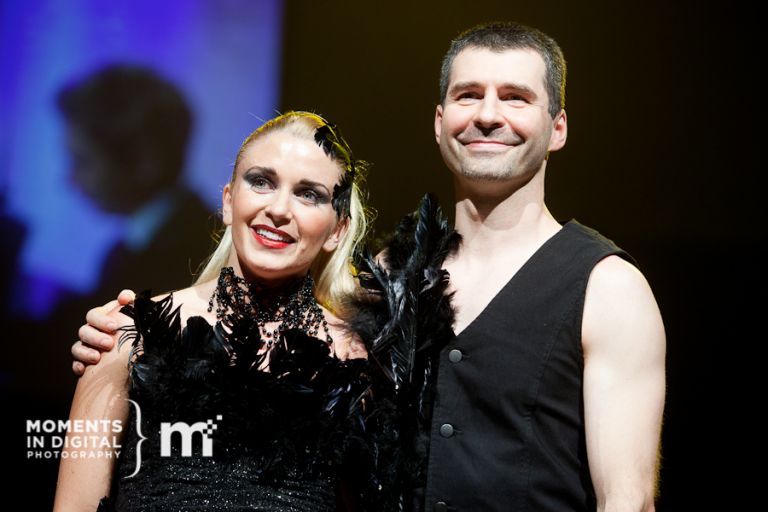 The last competitor of the evening was the co-host of Sportscentre on TSN – Bryan Mudryk and his partner Cynthia Pilgrim. Bryan was a former NAIT graduate who worked at CTV in Edmonton for several years before moving to Toronto to take a position with TSN. A two-time cancer survivor and hometown boy, Bryan trained with his partner in Toronto but made sure to come back to Edmonton to support a great cause.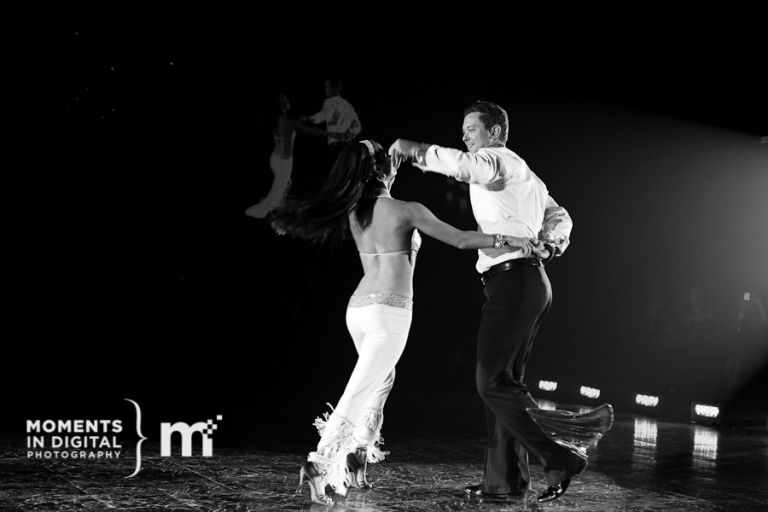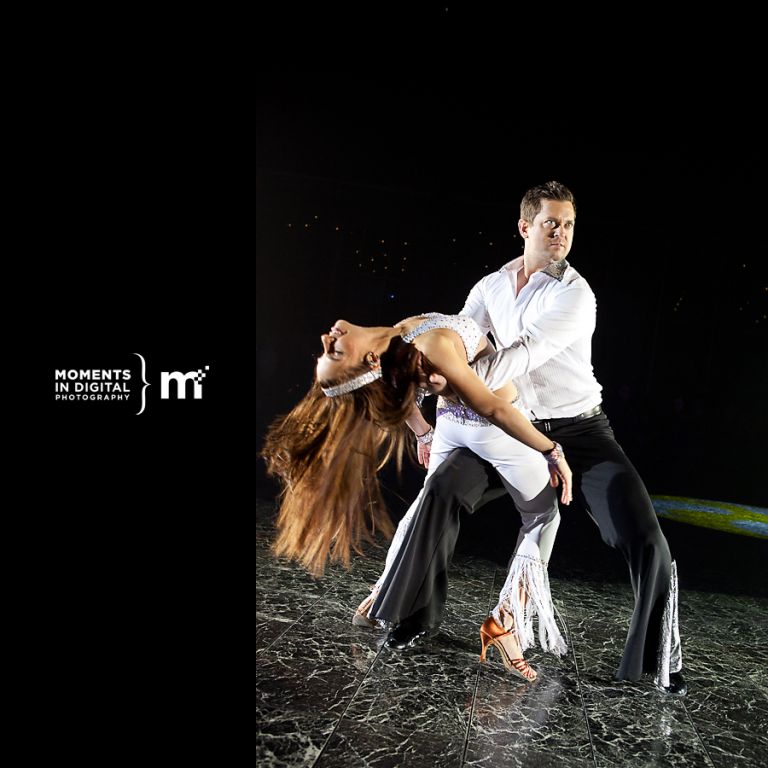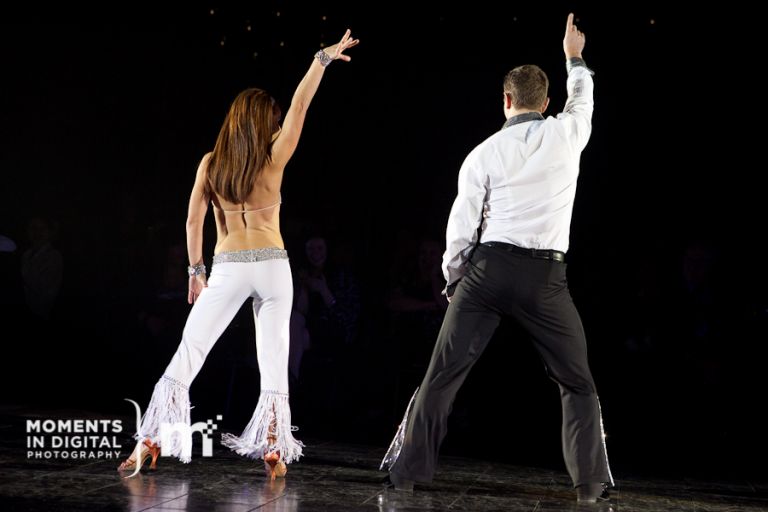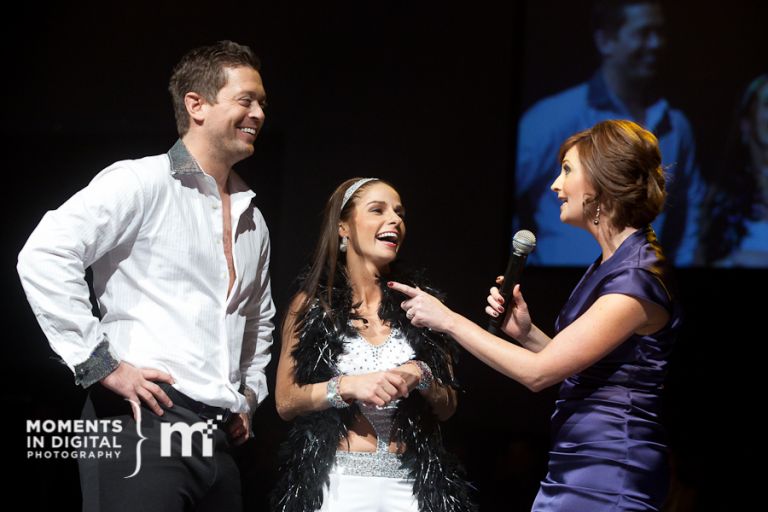 After all the judges scores had been combined with the audience votes, it was former CTV sports reporter Bryan Mudryk and his partner Cynthia Pilgrim who took home the coveted mirror ball trophy with Kari Skelton and her partner Dominic Lacroix coming in 2nd place.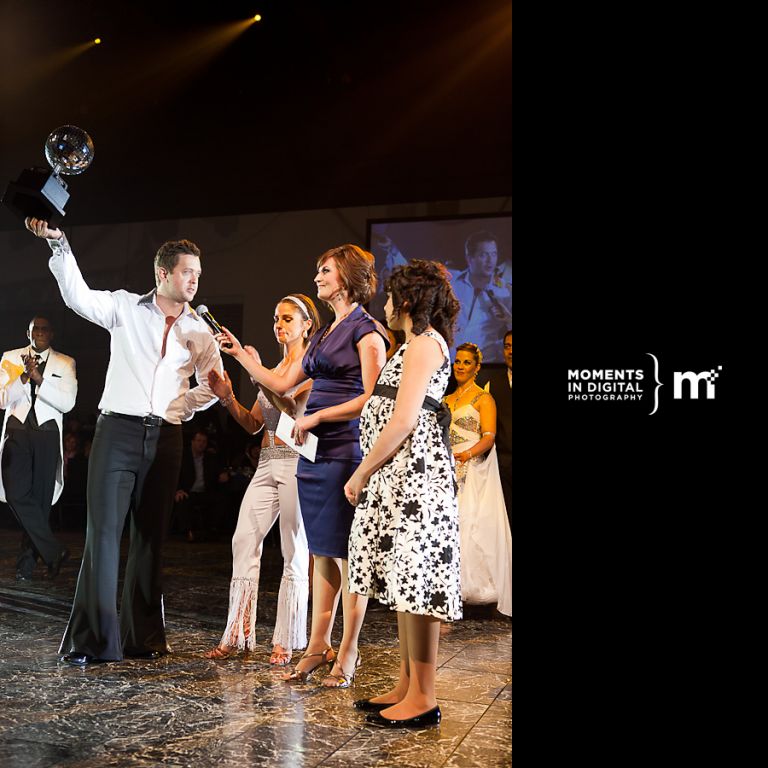 Thanks to Erin Rayner and Jenna Frost from Ed Marketing who organized another fabulous event and congratulations to all of the competitors, organizers, and volunteers on a job well done. Be sure to visit the official Dancing for the Kids website to get your tickets to next year's event.